whether it be in the form of a duck, hippopotamus or hare, florentijn hofman's artistic reinterpretation of animals sees everyday critters turn into exaggerated, larger-than-life living things. on the grounds surrounding a former aviation school in the netherlands, the dutch artist has recently erected a new oversized animal made from materials found in nature. 'conibeer' is a 13-meter-tall bear formed from an overlapping arrangement of hundreds of conifer tree branches, towering high above visitors and curious spectators on site. 

all images courtesy of studio florentijn hofman
realized as part of into nature — an art expedition through the landscape of drenthe — hofman's giant 'conibeer' has been built alongside student collaborators from terra college, who volunteered to help construct the behemoth bear. organized around a giant steel frame, the arrangement of the large and small conifer tree branches creates a layered effect that forms the shape of an open-armed bear. standing on his hind legs and reaching his front paws towards the sky, the colossal creature dwarfs visitors below, generating a huge and humorous addition to the landscape.  

photo by job saltzer

photo by job saltzer

photo by job saltzer

photo by job saltzer

photo by job saltzer

photo by job saltzer
Save
oct 19, 2017
oct 19, 2017
jul 24, 2017
jul 24, 2017
may 29, 2017
may 29, 2017
apr 13, 2017
apr 13, 2017
mar 07, 2017
mar 07, 2017
jan 30, 2017
jan 30, 2017
apr 13, 2017
apr 13, 2017
oct 29, 2016
oct 29, 2016
apr 07, 2016
apr 07, 2016
sep 08, 2014
sep 08, 2014
sep 04, 2014
sep 04, 2014
oct 10, 2013
oct 10, 2013
oct 23, 2017
oct 23, 2017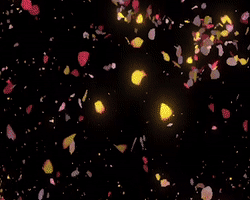 oct 22, 2017
oct 22, 2017
sep 11, 2017
sep 11, 2017
sep 03, 2017
sep 03, 2017
aug 20, 2017
aug 20, 2017
aug 13, 2017
aug 13, 2017