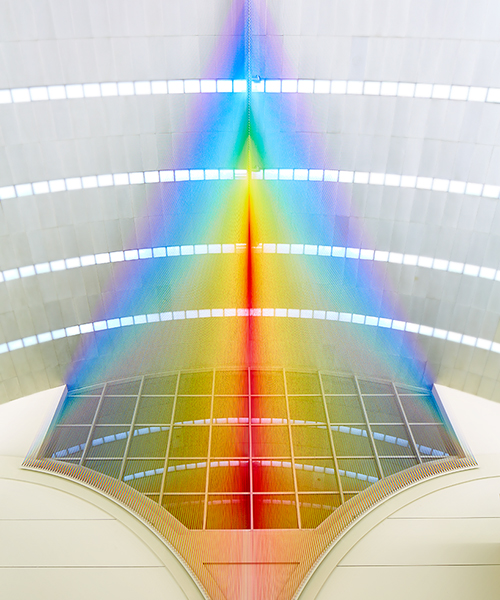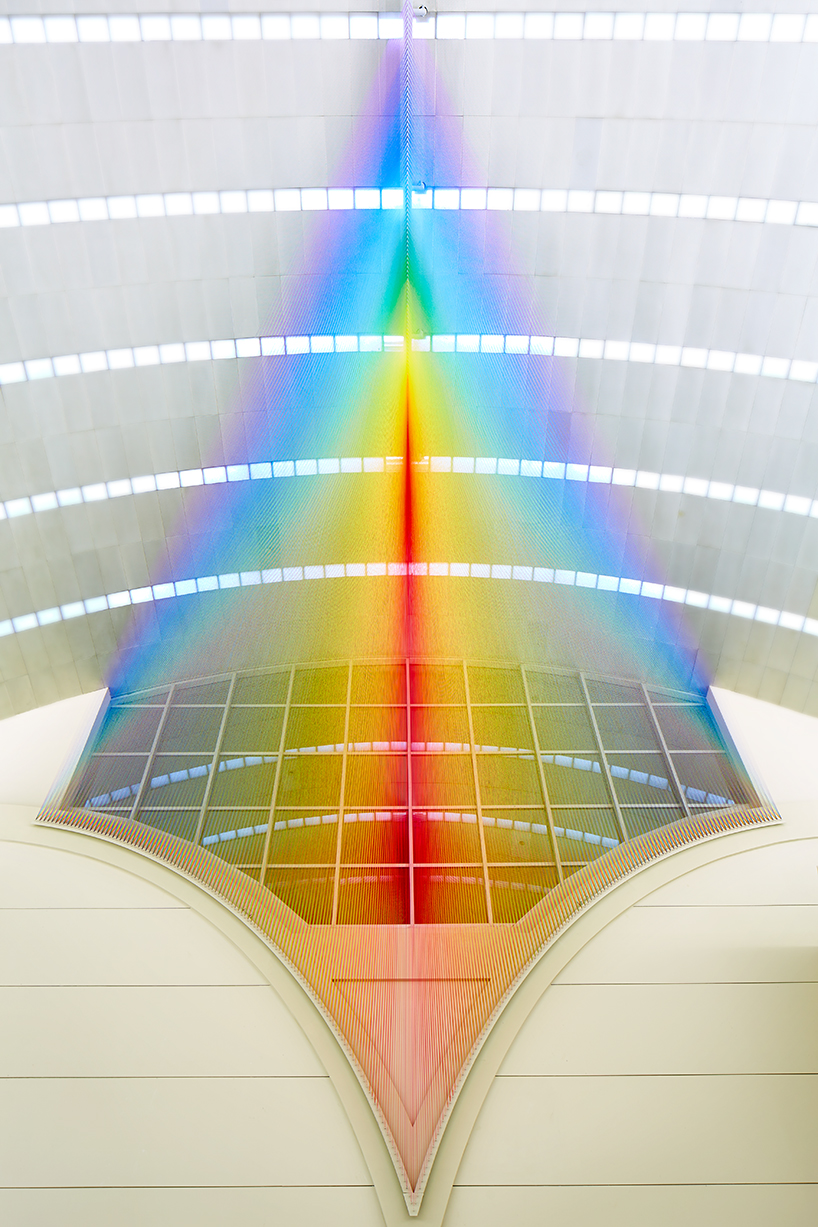 oct 16, 2016
gabriel dawe weaves a 90-mile-long spectrum inside san antonio airport
at san antonio international airport, gabriel dawe has installed a monumental, rainbow hued public art installation that emulates the dynamic shape of an airplane. 'plexus c18' comprises a nearly 90 mile weaving of colored thread hooked from wall to ceiling, suspended from the vaulted roof of the terminal and ticketing area. made up of more than 19 colors, the installation creates a prism-like effect that represents the full spectrum of visible light.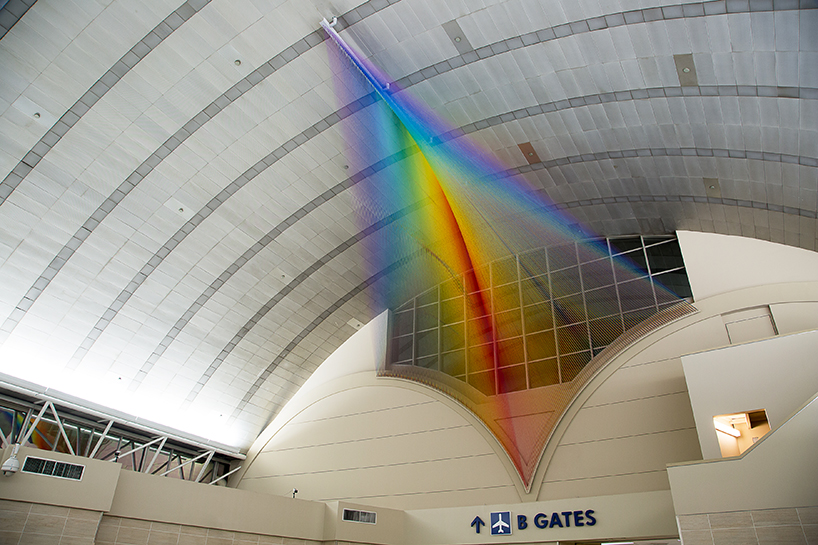 a vibrant and smooth gradient of hues are formed as they stretch overhead
(above) image courtesy of the city of san antonio 
(main) image by drors baldinger / courtesy of blue star contemporary 
commissioned by blue star contemporary, the san antonio department of arts & culture, and the city's international airport, the site-specific public art piece will remain on view for three years beginning this month. dawe induces a sense of wonder and awe through the careful placement of each of these strands, which form a vibrant and smooth gradient of hues as they stretch overhead. 
'what's wonderful about this project is the fact that it will be seen by thousands of travelers, and my hope is that plexus c18 will bring them some joy in their journey', dawe said.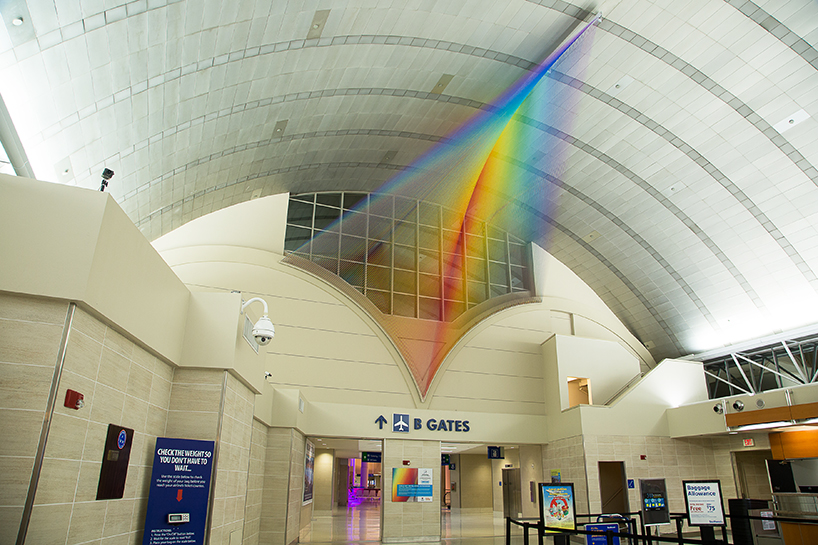 the site-specific public art piece will remain on view for three years
image courtesy of the city of san antonio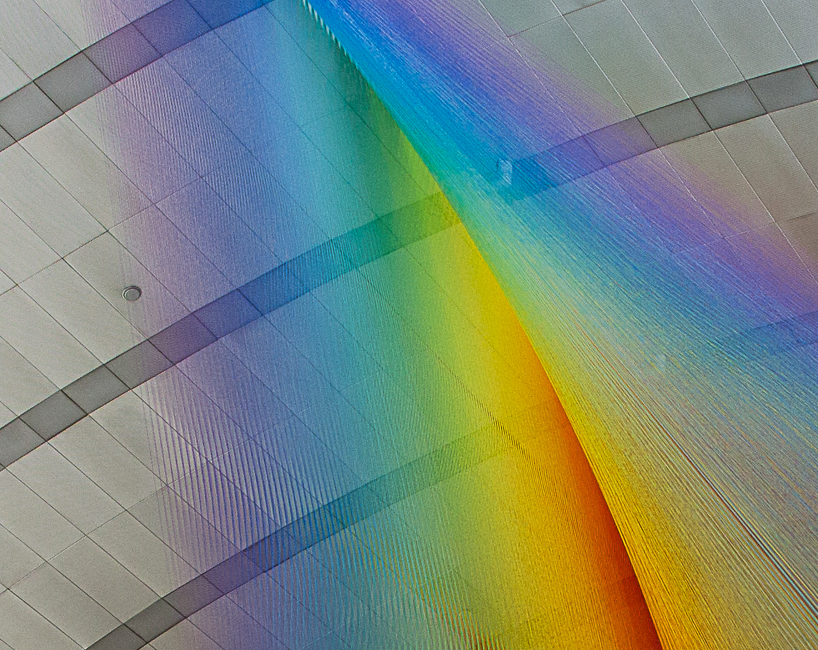 'plexus c18' comprises a nearly 90 mile weaving of colored thread
image courtesy of the city of san antonio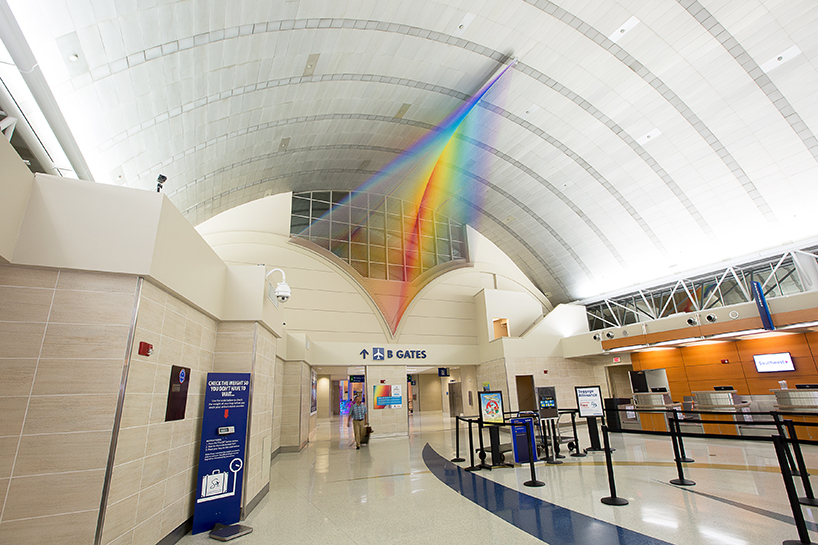 the prism-like effect represents the full spectrum of visible light
image courtesy of the city of san antonio
Save
aug 16, 2017
aug 16, 2017
aug 15, 2017
aug 15, 2017
aug 09, 2017
aug 09, 2017