at the 57th edition of the venice art biennale, tel aviv-based artist gal weinstein has created for the israeli pavilion a site-specific installation that explores the human desire to stop time. fascinated with the relationship between creation and destruction, progress and devastation, the artwork captures mythological and romantic images embedded in israel's collective memory. called 'sun stand still', the show was curated by tami katz-freiman. 

'el al', 2017, acrilan, styrofoam, graphite, felt and steel wool
all images by claudio franzini, courtesy of gal weinstein
gal weinstein's installation title refers to the biblical miracle performed by joshua bin-nun — an ancient israelite leader who commanded the sun to stop its course so he could win a battle before darkness fell. 'moon over abalone valley', the central axis of the exhibition, is a depiction of this miracle. the overall intervention transforms the national pavilion into an abandoned site; a desolate, moldy and decaying building whose days of glory have long passed, and where signs of decline prevail.

sun stand still, 2017 (el al and jesreel valley in the dark) installation view
set on the intermediate level, 'jezreel valley in the dark' consists of puzzle-shaped agricultural plots filled with coffee dregs. seen from a bird's point of view, this 'agricultural laboratory' comments on farming processes by replacing its everyday jobs with inaction and neglect. on the pavilion's upper level, the artist showcases his preoccupation with freezing time through an sculptural piece made of acrilan fiber that illustrates a missile launch.

sun stand still, 2017 (jesreel valley in the dark, polyurethane, coffee, and sugar), installation view
overall, the three pieces comprised in 'sun stand still' may be interpreted as a gloomy yet poetic metaphor of the israeli story — one made of positive acts and enlightenment as well as some of neglect and destruction. when taken together they create a narrative that may also be read as a post-apocalyptic vision, revealing the cost of human arrogance in civilization.

enlightenment, 2017, video projection, installation view of sun stand still

sun stand still, 2017 (moon over ayalon valley, steel wool and felt on plywood; ornament, bronze wool, steel wool, glue, and calcium oxide on mdf, and persistent, durable, and invisible, bronze wool, steel wool, and glue on mdf), installation view

sun stand still, 2017 (moon over ayalon valley, steel wool and felt on plywood), installation view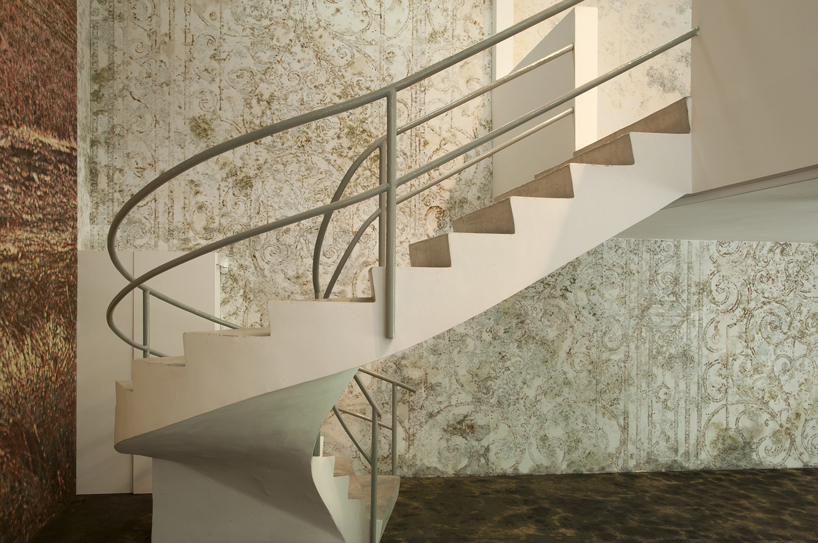 sun stand still, 2017 (ornament, bronze wool, steel wool, glue, and calcium oxide on mdf, and jesreel valley in the dark), installation view
sep 05, 2017
sep 05, 2017
aug 30, 2017
aug 30, 2017
jul 08, 2017
jul 08, 2017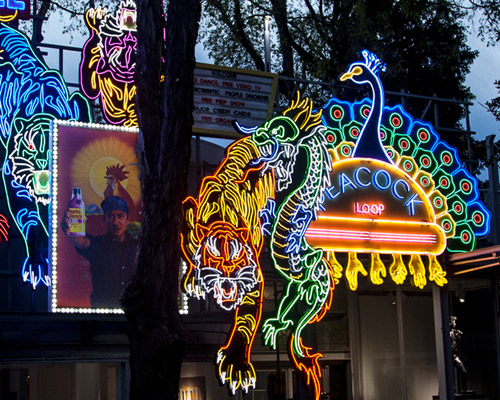 jun 29, 2017
jun 29, 2017
jun 06, 2017
jun 06, 2017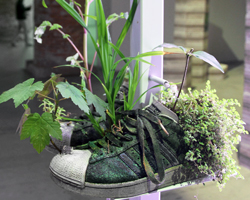 jun 05, 2017
jun 05, 2017