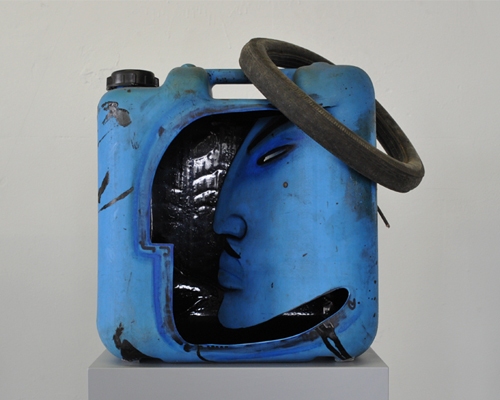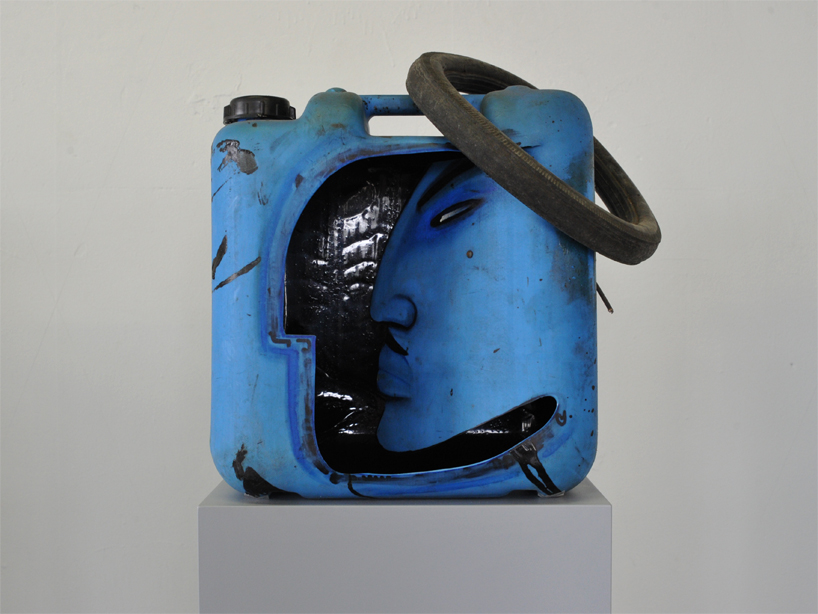 mar 30, 2014
gasoline canister sculptures by gerd rohling at gallery piet hein eek
gasoline canister sculptures by gerd rohling at gallery piet hein eek
gerd rohling: nothing for all
gallery piet hein eek, eindhoven, the netherlands
on now until august 3rd, 2014
gerd rohling is known for transforming worthless things into sculptural pieces of art. while roaming the streets of berlin, or combing the beach, rohling scavenges for discarded materials which he transforms, with little assistance, into objects of meaning; almost masking the articles's original function.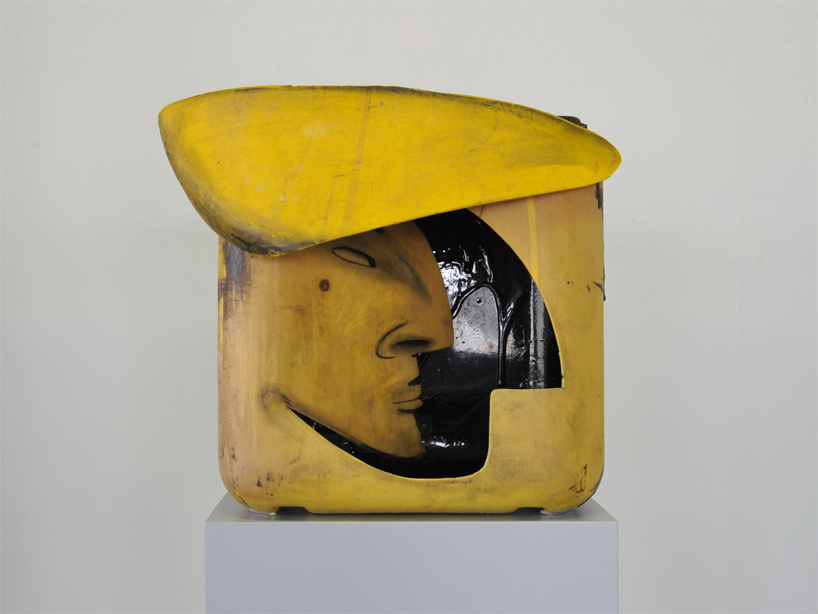 plastic gasoline canisters are transformed into sculptures of faces
his exhibition 'NOTHING FOR ALL' at gallery piet hein eek offers a survey of his practice from 1985 to the present, showcasing an array of interesting three-dimensional forms he has fashioned from garbage. one of the bodies of work that the german artist presents is a series of different colored gasoline canisters which he has simply cut, turning each plastic container into an expressive face that is executed in a way that recalls the cubism movement; with elongated noses and angular cuts defining their characteristics. the geometric glowers that they convey draw the viewer in to the point that one almost forgets the materiality of their forms, distracted by their facial declarations instead.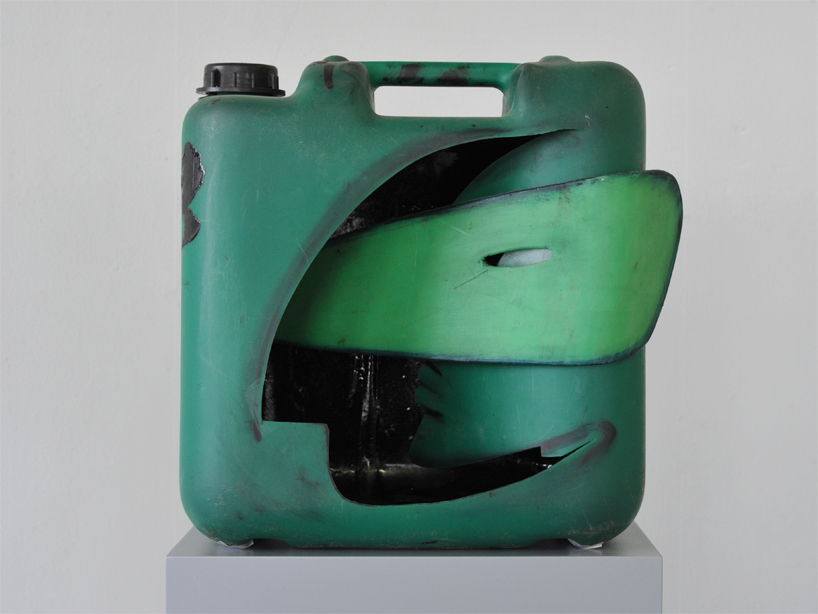 the german artist transforms the plastic containers into expressive faces with simple cuts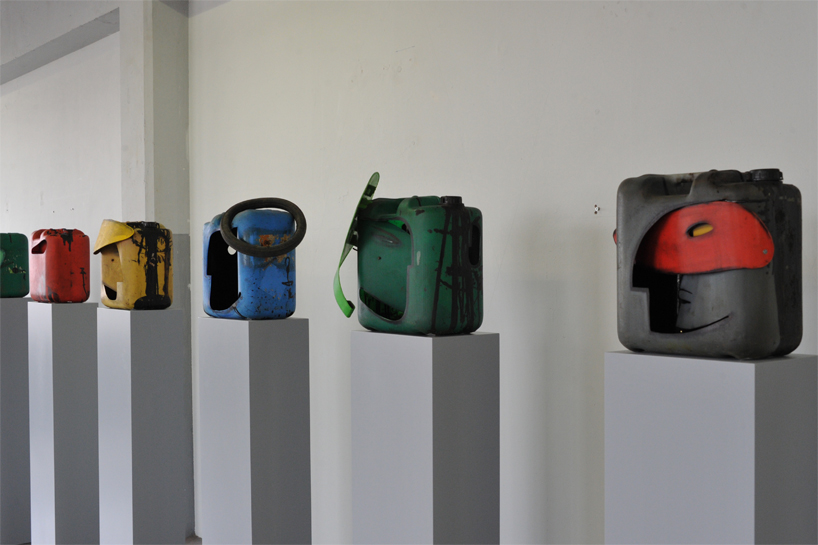 installation view

general view of 'NOTHING FOR ALL' at gallery piet hein eek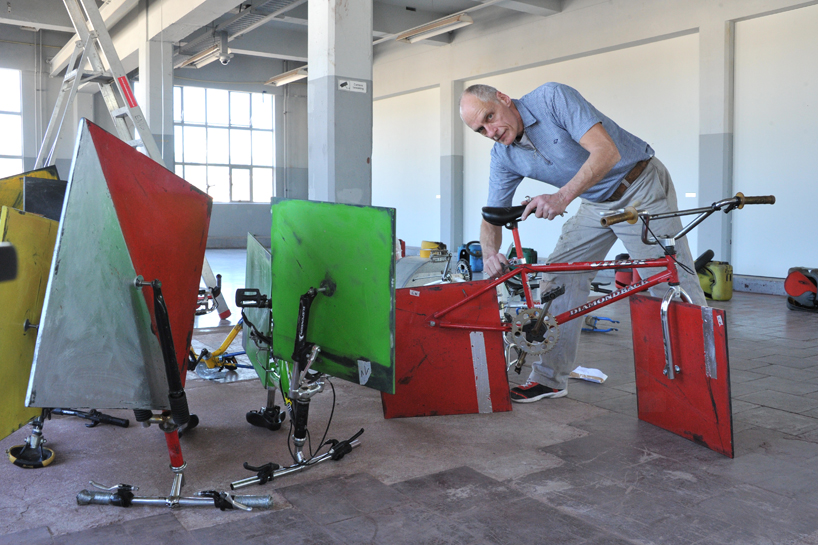 artist gerd rohling with his less-than functional bikes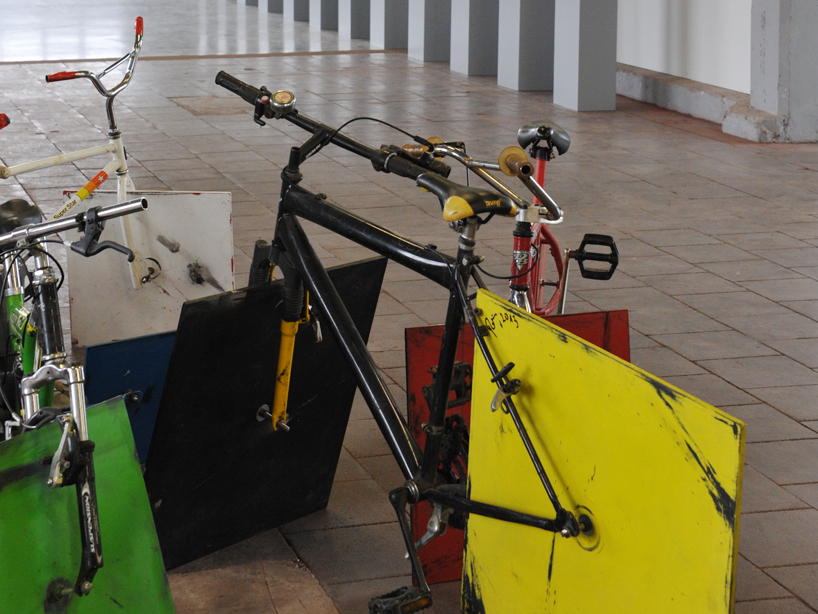 up close look at the square metal plates rohling has replaced bike wheels with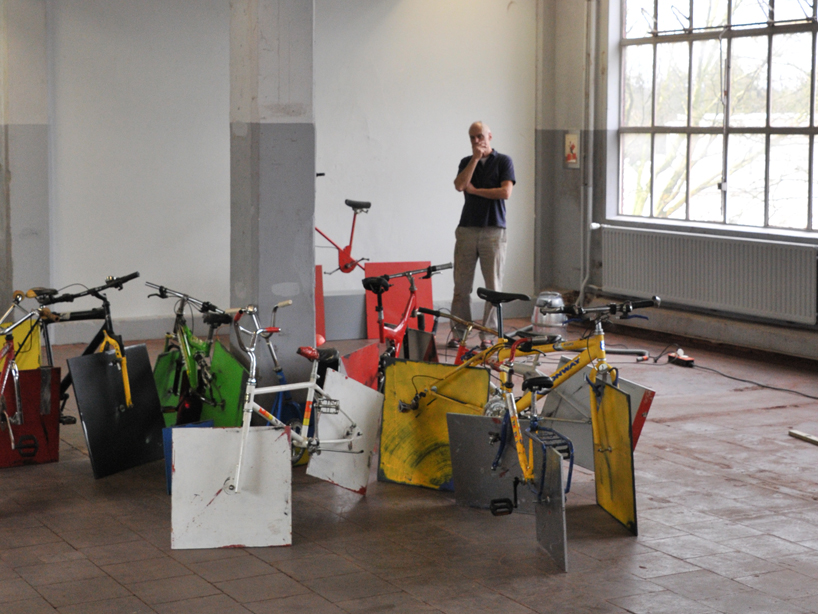 artist gerd rohling contemplating his work