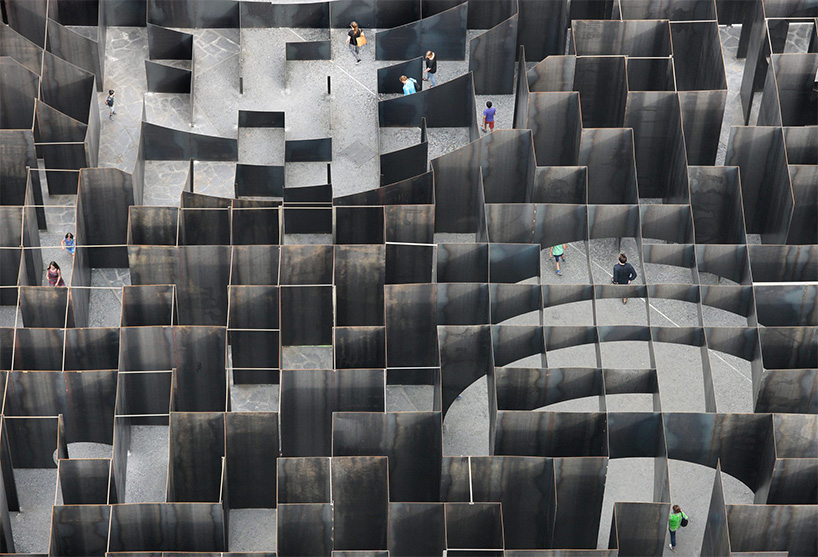 jul 21, 2015
gijs van vaerenbergh builds sculptural steel labyrinth at former coal mine
gijs van vaerenbergh builds a sculptural steel labyrinth at a former coal mine
all photography © filip dujardin
with a focus on the experience of space, gijs van vaerenbergh — a collaboration of belgian architects and artists pieterjan gijs and arnout van vaerenbergh — have realized an immersive labyrinth at the central square of c-mine art centre in genk, belgium.
a one kilometer maze of steel corridors, with walls that tower 5 meters above the earth, surrounds installation visitors, placing them within the intricate depths of the imposing structural mass. a series of boolean transformations comprising large, geometric shapes are cut from the structure — a sphere, a cylinder, and a cone create voids and apertures that alter the walk through the labyrinth into a sequence of spatial and sculptural experiences.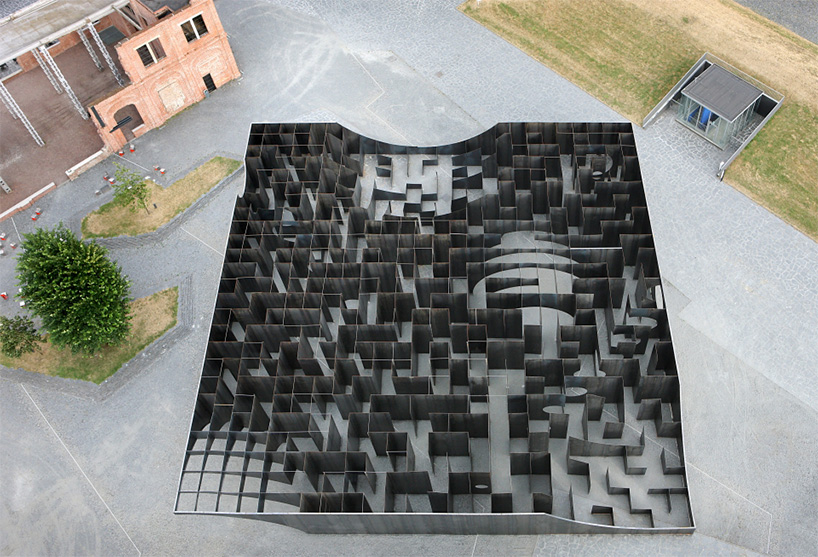 a one kilometer maze of steel corridors comprises walls that tower 5 meters above the earth
the tunnels, caverns and enclosed chambers formed by the cut-outs serve as frames that uncover various perspectives within the labyrinth. these geometries reveal what is on the other side of the walls, while outlining fragments of the surrounding environment that become points of orientation throughout the walk. additionally, the installation interacts with the context of space where it is situated, allowing visitors to ascend the old mine shafts on site — a vantage point generally reserved for a labyrinth creator.
combining these elements, 'labyrinth' brings together tensions between part and whole, form and transparency, design and result, drawing and execution, working together to a create a layered effect that remains open to interpretation.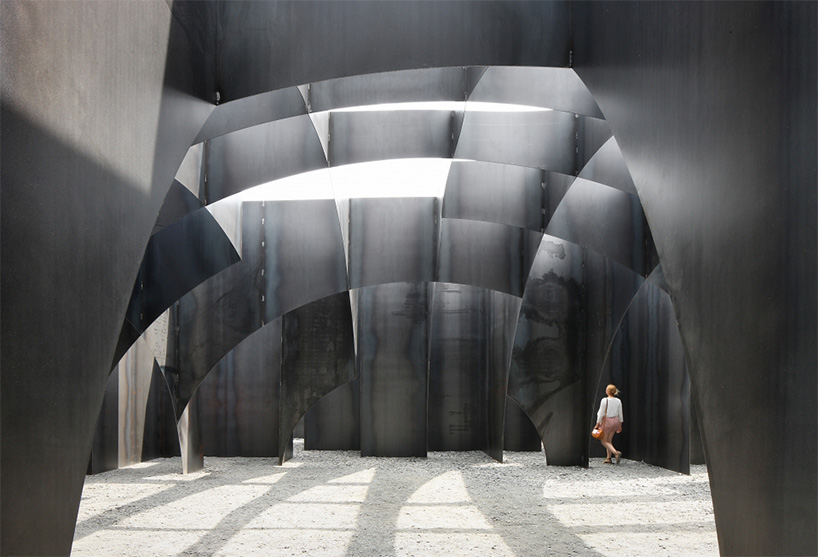 the tunnels, caverns and enclosed chambers frame the surrounding site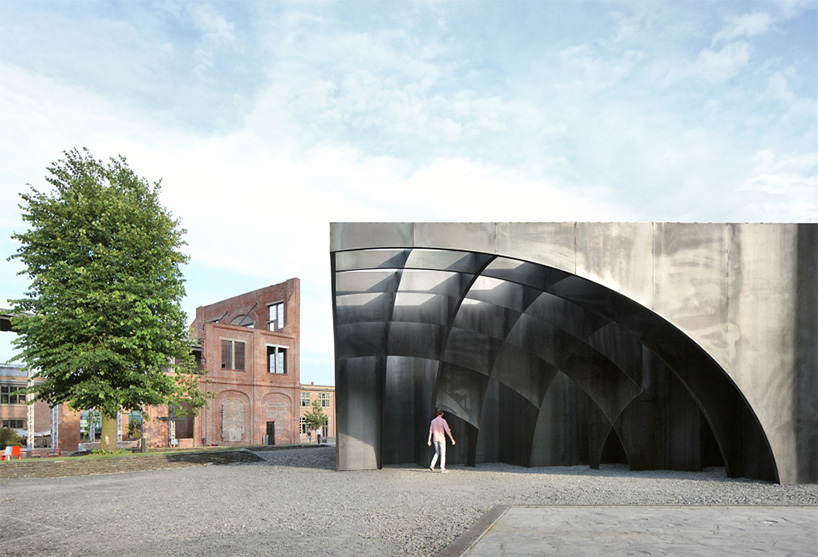 visitors enter the intricate depths of the imposing structural mass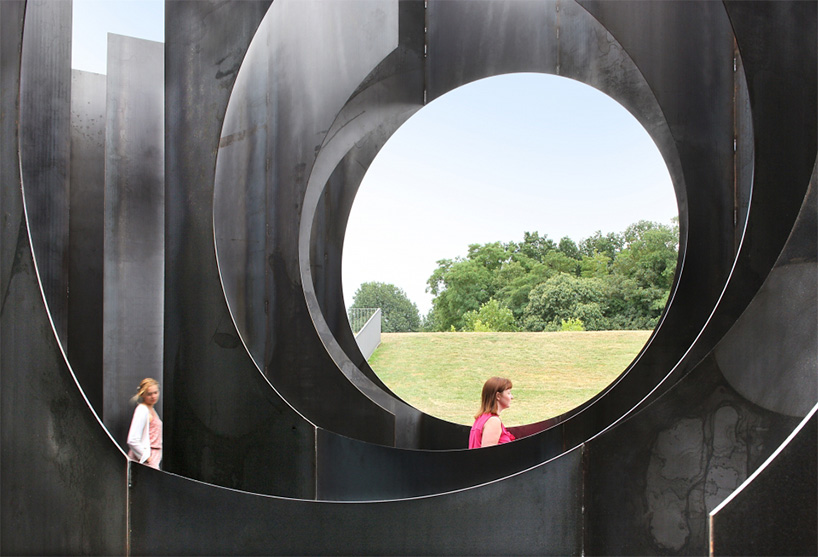 the cut-outs outline fragments of the environment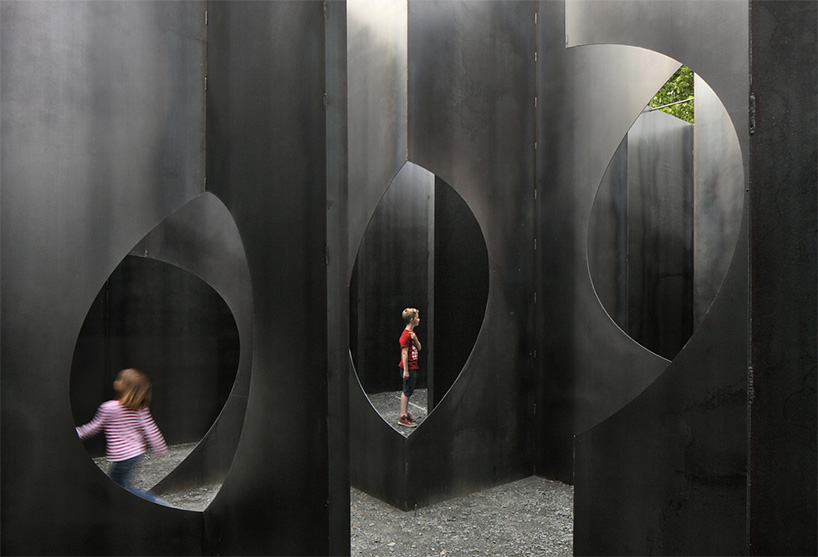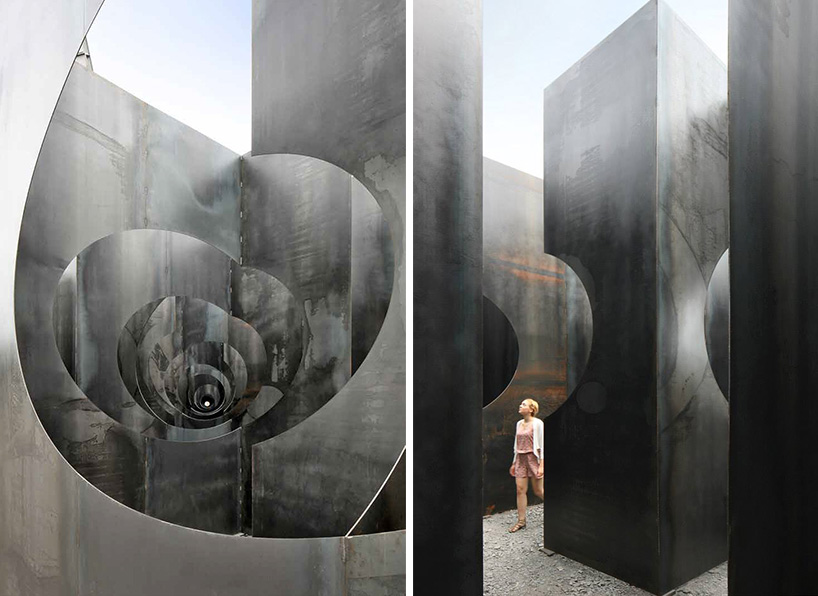 visitors can meander through the monumental steel maze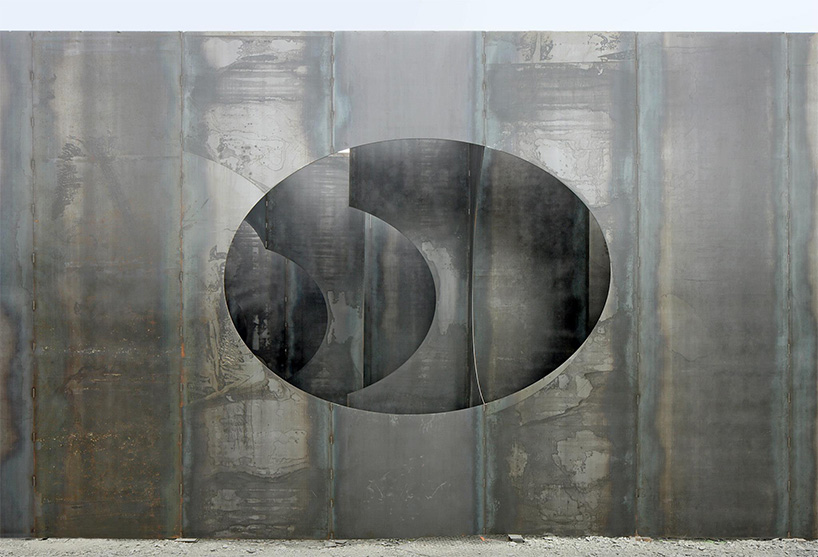 the apertures turn the labyrinth into a sequence of spatial and sculptural experiences

cut-out geometries reveal what is on the other side of the walls

visitors are allowed to ascend the old mine shafts on site
project credits:
structural engineering: bollinger + grohmann
execution: meuwes laswerken