sicilian artist marco mangione, known as gue, has transformed darsena popup's ravenna skatepark into a dynamic, color composition. darsena popup, a sports complex at the edge of the river, is close to ravenna's historical center. in an effort to refurbish the urban area, the installation creates a clever synthesis between the artwork and its environment. 

all images courtesy of marco mangione
gue's abstract composition of colors, for the darsena popup skatepark, covers the entire park floor — adding a sensory dimension to the overall experience. the artist's use of curvilinear lines mimic the moment of the skaters, and also highlight the features on the park's surface — 'offering an immediate ability to read volumes.' this project continues gue's experimentation with color as seen in the artist's earlier work, a basketball court for carlo carra park in alessandria, italy.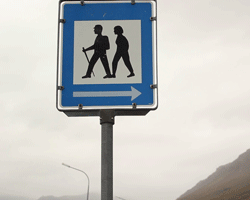 oct 31, 2017
oct 31, 2017
oct 29, 2017
oct 29, 2017
oct 28, 2017
oct 28, 2017
oct 23, 2017
oct 23, 2017
oct 22, 2017
oct 22, 2017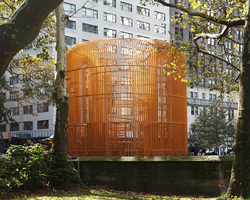 oct 10, 2017
oct 10, 2017
oct 30, 2017
oct 30, 2017
sep 24, 2017
sep 24, 2017
nov 21, 2016
nov 21, 2016