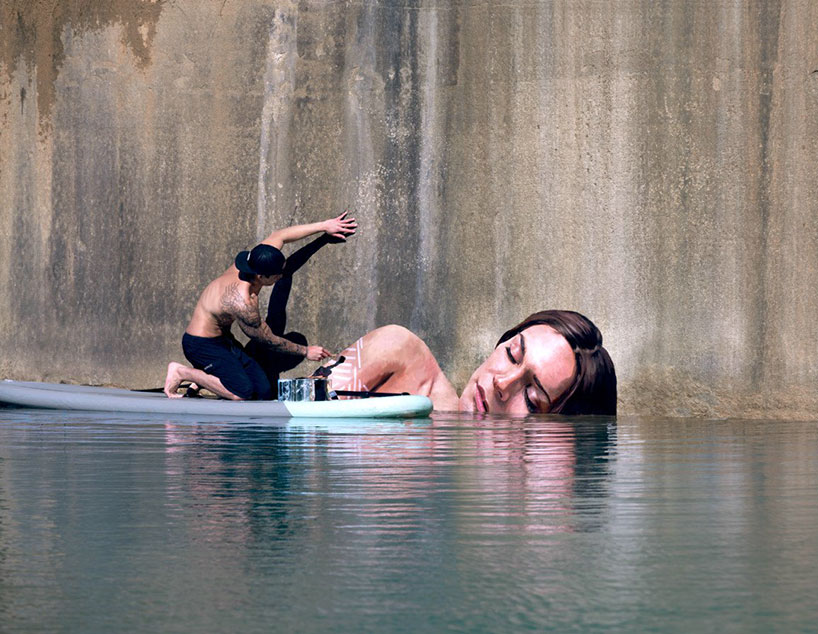 may 26, 2015
hula paints hyper-realistic bathing ladies from his surfboard
hula paints hyper-realistic bathing ladies from his surfboard
all photos by aaron a. / courtesy of hula
hawaii-native sean yoro, aka hula, traditionally worked with paint on wood panels, until the day he combined his surfboarding skills and creative character, and took to the seas in search of street art-style canvasses. instead of applying his paint to walls and surfaces in urban environments, hula made his way to abandoned spaces and untouched building façades only accessible by water. carefully carrying cans of colored paint on the edge of his board, the now new york-based artist sources seaside locations in the creation of his most recent series of female portraits, half submerged in the surrounding water.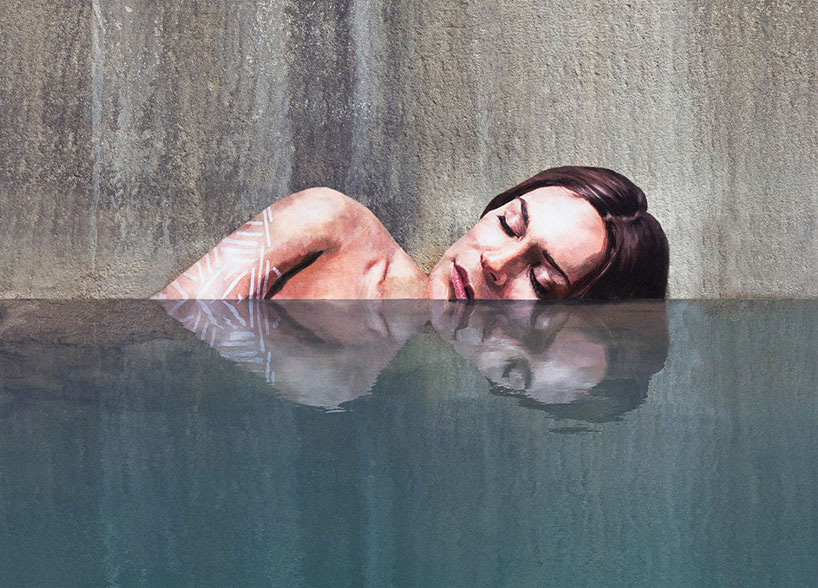 four female portraits are painted with a distinct hyper-realistic quality
the series of artworks comprises four female portraits, each painted with a distinct hyper-realism. while their faces are painted on the wall, their bodies 'hide' under the water's edge — the perfect placement for them to appear as if they are serenely floating in the surrounding abyss. the pool of water below reflects a semi-transparent image onto the surface, making the faces seem as if they are looking into a mirror.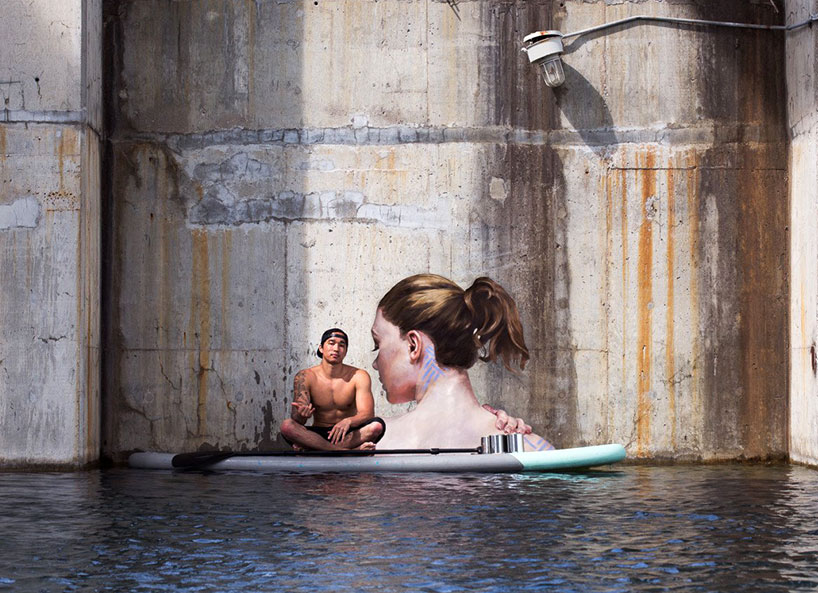 hula paddles his way to untouched walls and paints female portraits on their surface

the placement of the face and body makes it appear as if the figure is floating in the water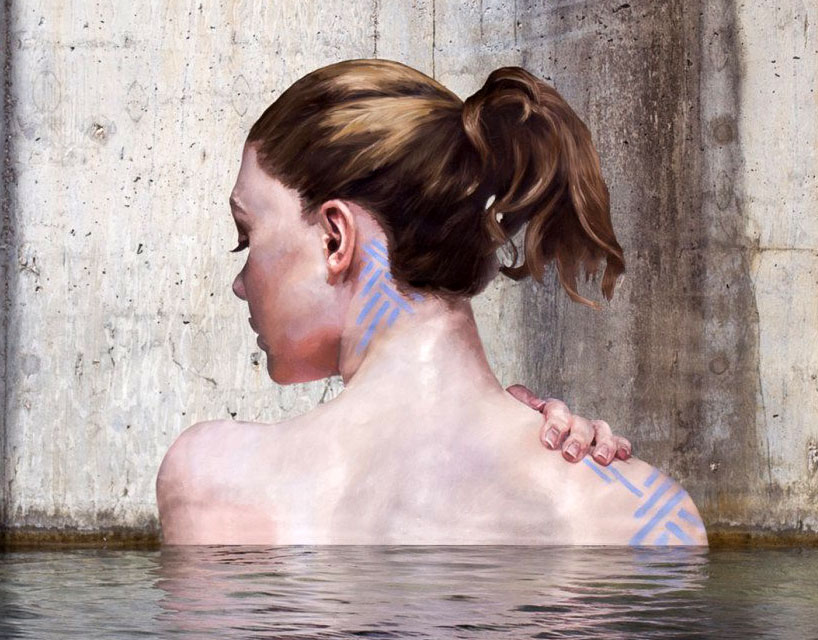 hula paints the image of a brunette figure onto the wall above the water

bodies 'hide' under the water's edge

hula takes to the seas in search of street art-style canvasses

the artist carefully carries cans of colored paint on the edge of his board

scouting the location for a painting
hula
(6 articles)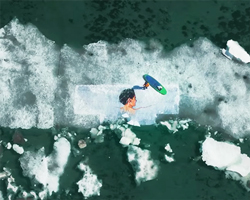 oct 04, 2016
oct 04, 2016
jul 19, 2016
jul 19, 2016
nov 16, 2015
nov 16, 2015
jul 25, 2017
jul 25, 2017
jul 16, 2017
jul 16, 2017
jun 08, 2017
jun 08, 2017