over a period of three months, brooklyn-based artist ian strange returned to his homeland of australia to work on a new series of large scale art interventions set in the suburbs. for the series and resulting exhibition 'SHADOW', strange painted five post-war suburban homes entirely matte black. 'the home is this familiar icon we all have a deep connection to,' he says, 'I like to challenge it as a familiar object and the sense of safety it represents.' by canvasing the quaint homes in black pigment, strange renders these personal places unfamiliar, creating an unexpected vacuum within the residential setting.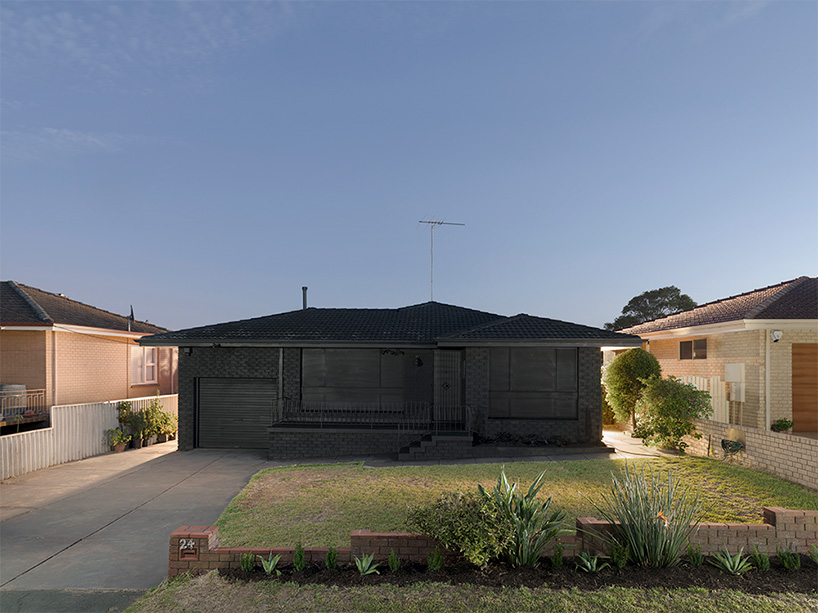 'twenty-four watkins' | archival digital print | location: perth, WA
image © ian strange
'SHADOW' continues strange's ongoing investigation of the family home as a social and psychological icon, having created architectural interventions on houses across the world. the project marks the first time the artist has returned to work in the suburbs he grew up in. 'the suburbs have informed so much of australia's national identity, but seem to undermine a deeper understanding of history and landscape in this country,' strange says. 'SHADOW' is a reaction to that. by painting them black, I wanted to symbolically erase them from the landscape.'
strange worked alongside a film and lighting team to dramatically document and photograph the interventions by night. the resulting exhibition took place in a pop-up warehouse exhibition in sydney, australia in march, where video and photographic materials cataloged the installation and its process.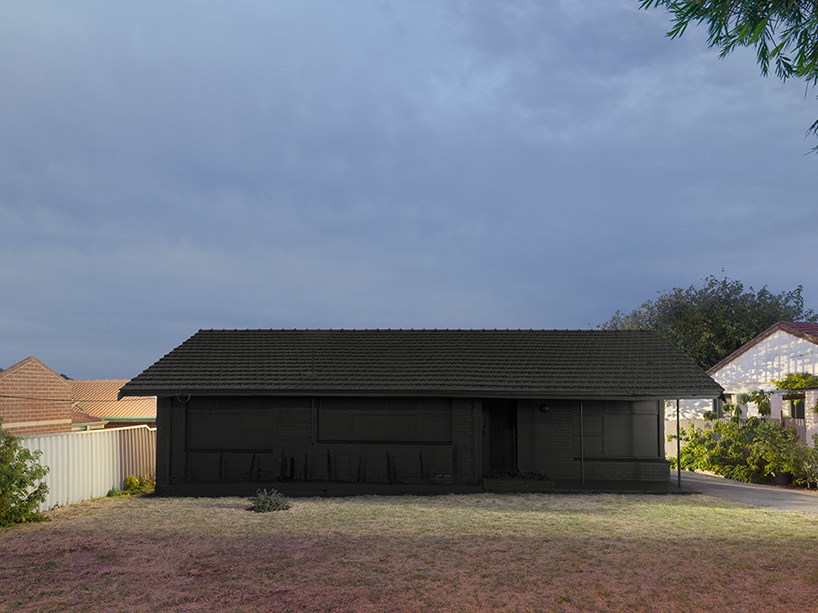 'three hundred and nine wanneroo' | archival digital print | location: perth, WA
image © ian strange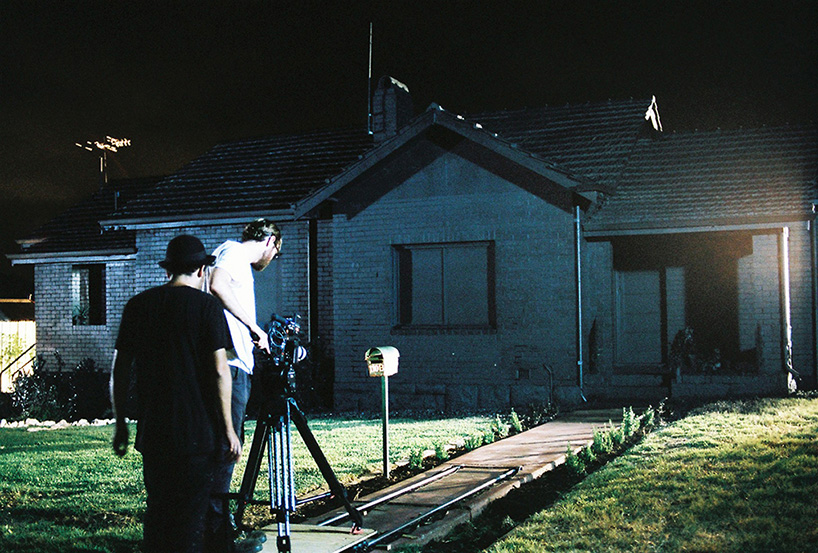 ian strange and crew on location, making of SHADOW
image © lloyd stubber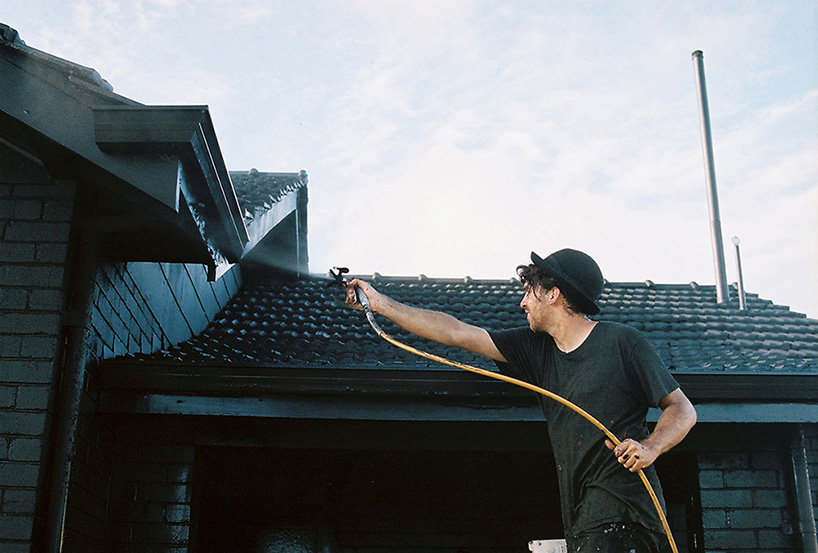 ian strange on location, making of SHADOW in perth
image © lloyd stubber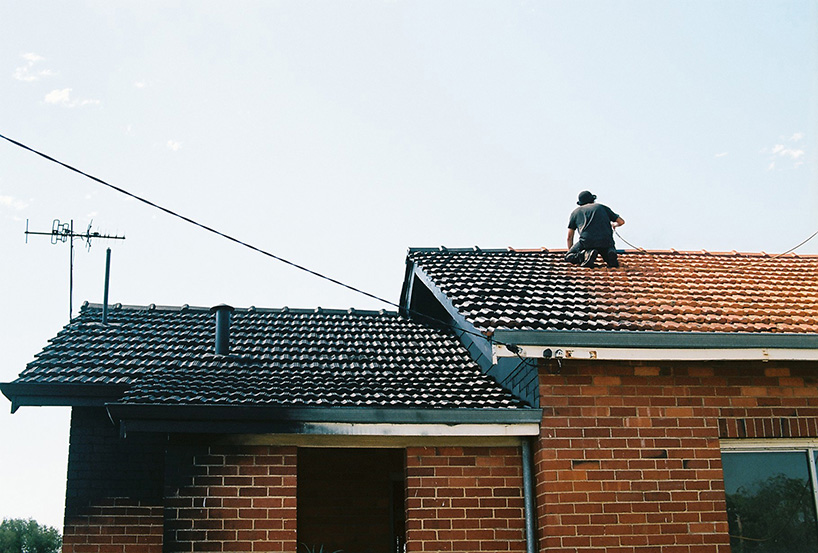 ian strange on location, making of SHADOW in perth
image © lloyd stubber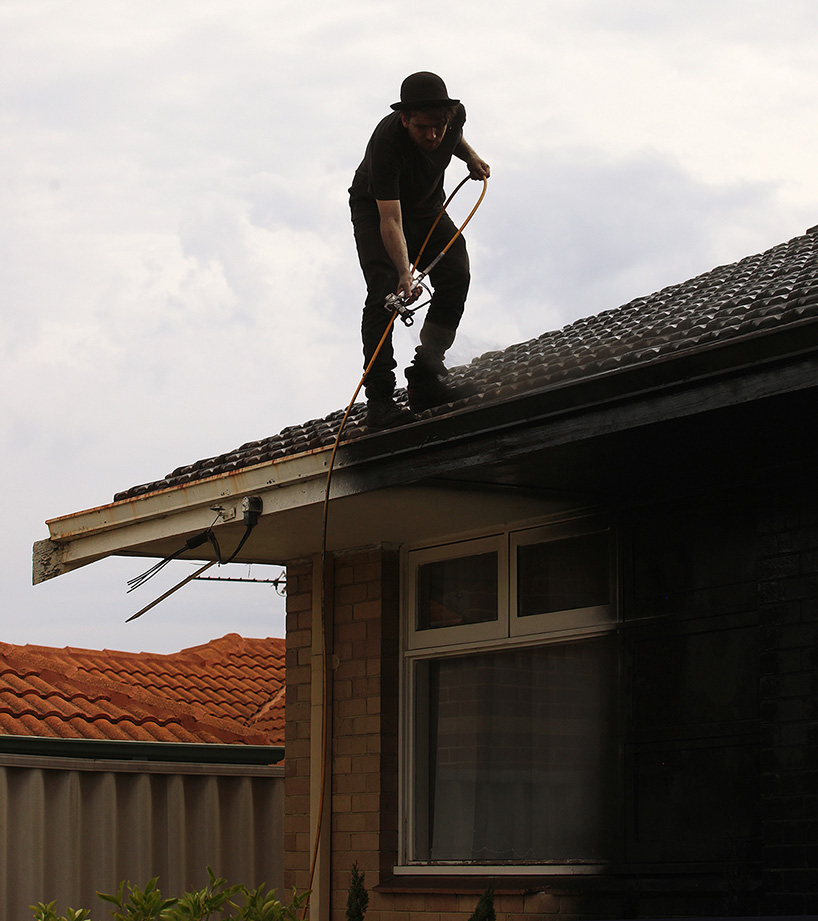 ian strange on location, making of SHADOW in perth
image by matthew strang © ian strange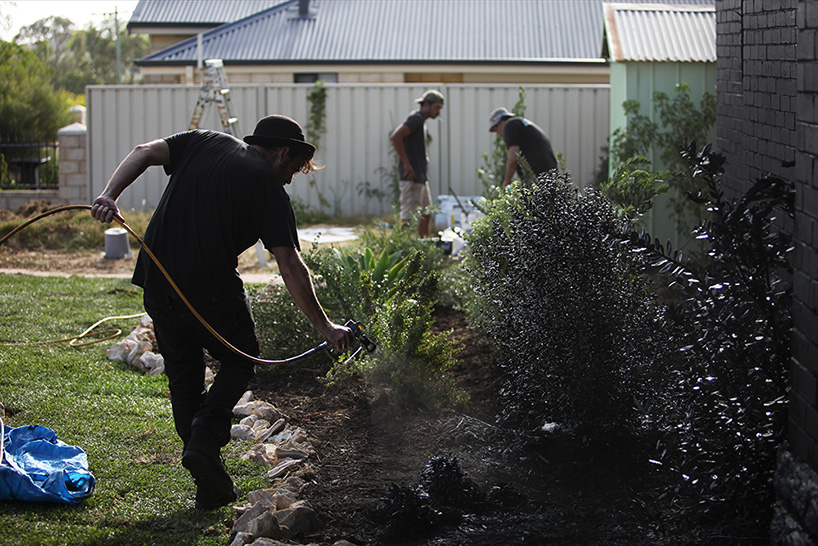 ian strange on location, making of SHADOW in perth
image by matthew strang © ian strange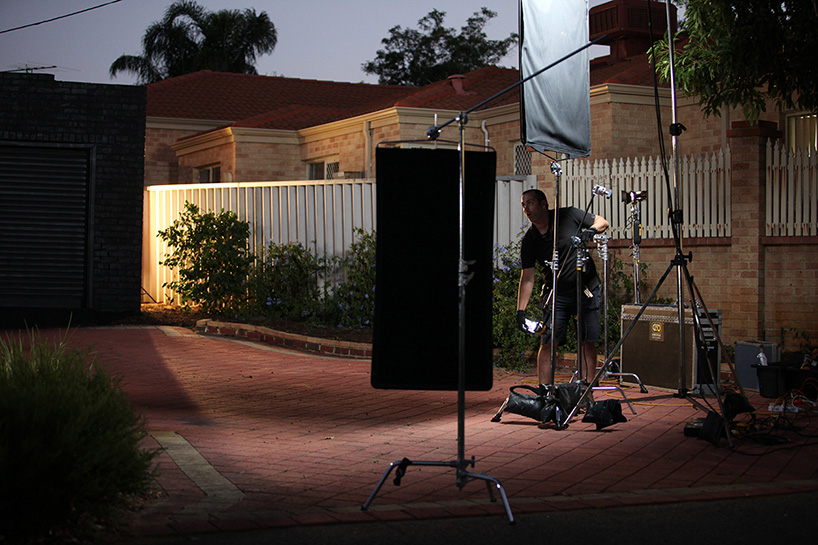 SHADOW crew on location
image by matthew strang © ian strange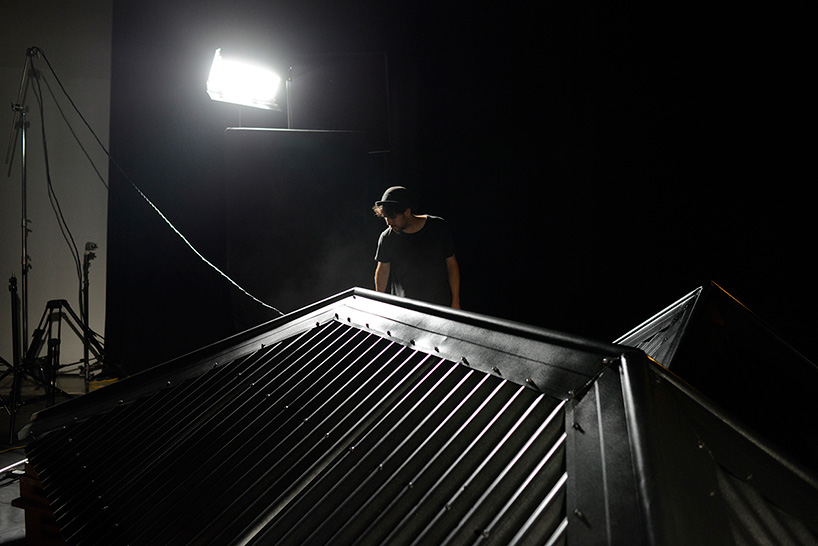 ian strange in studio, making of SHADOW
image by matthew strang © ian strange

ian strange and film crew in studio
image by matthew strang © ian strange
(main image) 'one hundred and ten watkins' | archival digital print | location: perth, wa
image © ian strange
Save
apr 13, 2016
apr 13, 2016
mar 05, 2014
mar 05, 2014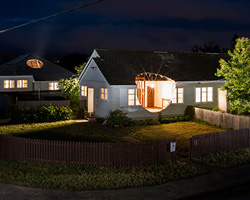 jan 24, 2014
jan 24, 2014