Rare Designer on crypto, nft, and pepe the frog
Frogs fascinate Venezuelan artist 'Rare Designer', but one, in particular, stands out: Pepe the Frog. An original character by cartoonist Matt Furie, the lizard-looking frog pouts its fish lips and holds the viewers' gaze with its bulging eyes. The meme aficionados appreciate the comical features of Pepe and hurl the frog to its memedom where several fans caption Pepe the Frog with their own witty texts, trying to out-meme each other.
Rare Designer steers from pasting captions over the images. Instead, he gives his own digital art and NFT twist to the Pepe narrative and turns the frog into the new Mona Lisa, literally replacing Mona Lisa's face with Pepe the Frog. Named PEPALISA, it is only one of the many digital artworks that Rare Designer has drawn.
He has designed pixelated skulls with psychedelic and saturated backgrounds. His retro gangs and death-related figures bring back the synth era with their electric neon sparks sizzling in behind the subjects. He has created his own deck of playing cards with corns as characters followed by a string of either articulate or incoherent descriptions. More so, many of Rare Designer's illustrations gained traction when he stepped into the NFT world.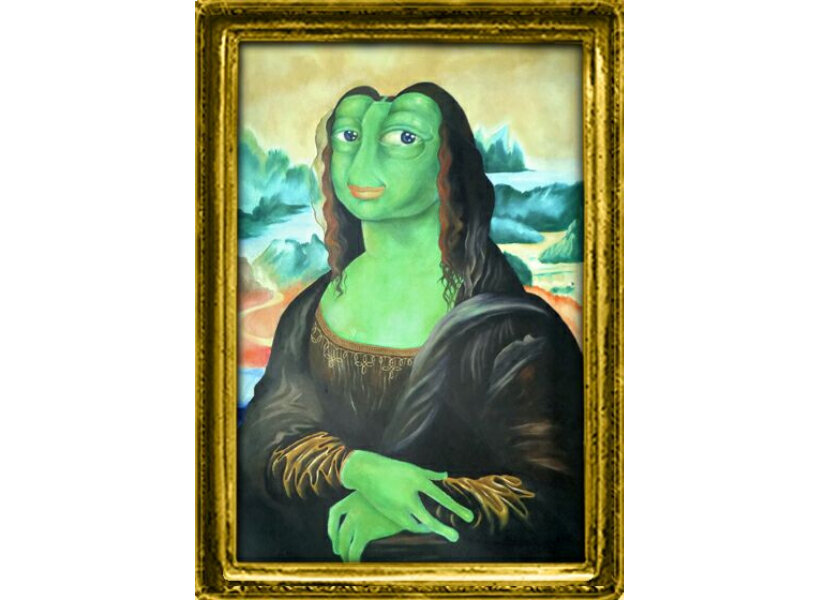 PEPALISA | images courtesy of Rare Designer
The artist first dipped his toes into the decentralized world when a French client told him about cryptocurrency. The client offered to buy three of Rare Designer's artworks, but he would only pay him through Bitcoin. Though he wasn't familiar with it, Rare Designer accepted the commission and hopped on the Crypto world wagon. The French client guided the artist on the then ins and outs of Bitcoin and the Crypto world. He also cued him in about 'Rare Pepe Wallet,' a project based on digital crypto assets born in 2016 and now known as NFT.
With no tutorials at hand, Rare Designer dived into NFT headfirst, learning the ropes of it through trial and error. He began a prolific Pepe career, creating Pepe digital trading cards, which turned into his gateway to more opportunities in the new decentralized world of crypto art. When Bitcoin took the limelight a few years ago, its sudden popularity proved to be a pivotal turning point in Rare Designer's career. It culminated in the creation of his now most celebrated work PEPALISA whose value also greatly appreciated over time.
In an interview with designboom, Rare Designer recalls his earlier days as an upcoming artist in Venezuela, his journey through the Crypto world, his treasure of innovative rares he has illustrated so far, his passion for the meme economy, and his mission to positively promote Pepe the Frog. As he tells designboom, 'Dedicate yourself to what you are strong at, and the rest of your life will become stronger.'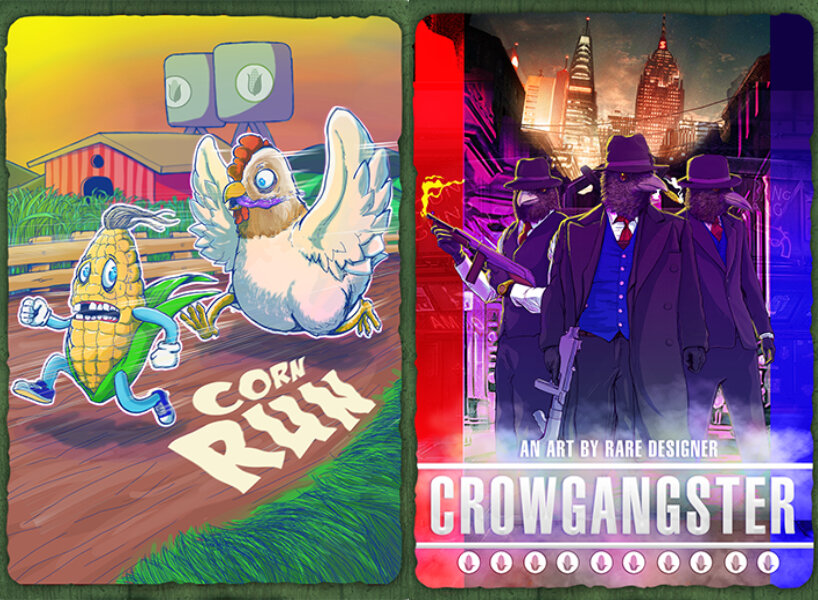 CORNRUN and CROWNGANGSTER
interview with rare designer
designboom (DB) Can you tell us a bit about your story: where did you grow up, and who were some of the first artists that sparked your interest in art?
Rare Designer (RD): I am a Venezuelan artist, I began to train in high school as an artist. One of my first inspirations was cartoons, especially anime comics like Dragon Ball Z. Drawing made me feel very good, and I did it mainly as a hobby. The first time I thought of making art was at school when we were asked to create a series of concept maps.
I was about 12 years old, and from there, I started making commissions. My mom gave me some advice at one point: "You have a gift. Try to take advantage of your talent." So, when my classmates asked me for that conceptual map, it was the first time I could take advantage of this gift. That helped me pay for my college tuition and many other things.
DB: What techniques or materials interested you the most when you started working as an artist?
RD: I would first go out onto our house patio and start drawing on the ground. That was the first place I used to start practicing. It was one of the first resources I used for drawing. Later, when they bought us school supplies, I would draw everywhere. I remember my classmates always asked me to see my notebooks. They were curious to see what I had done the day before. That helped me feel motivated and keep creating and drawing because, somehow, there were people who appreciated my work and art.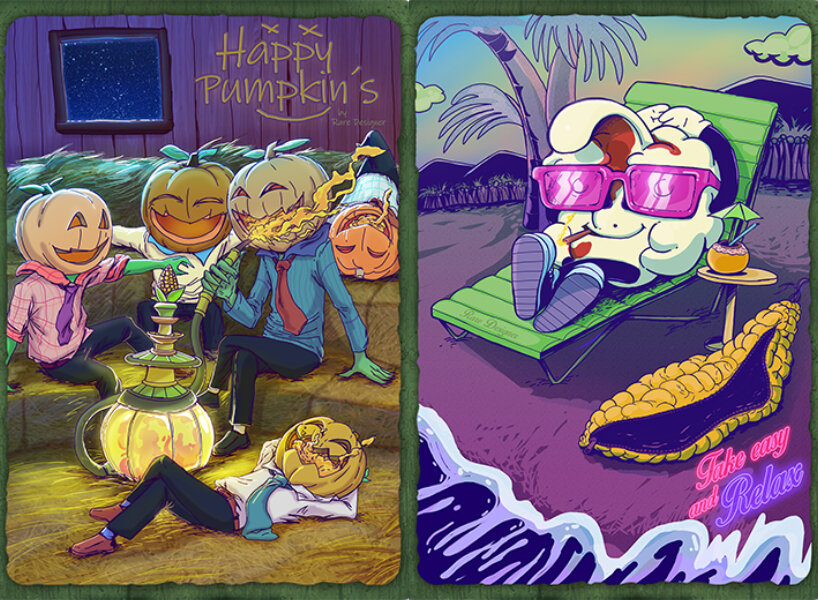 STEAMCORN and POPCORNWAVE
DB: What did you want to communicate through your art in the beginning?
RD: Beyond making the most out of my talent, something I liked to communicate was my social reality. For example, when I met my friends during those ages, I would draw each one with the clothes they longed to have. We were a very poor and humble group, we could not afford many things we wanted, but through a drawing representing that dream. Curiously, that was how I began to create my own original artworks.
DB: How was working as a designer in Venezuela?
RD: My idea was not to study design. In fact, I wanted to study engineering because, in my town was said that engineers are the ones who do best, economically speaking. I wanted to have my own house for my family. So I had to be realistic and put my feet on the ground. That meant either studying engineering and receiving a reasonable salary or taking the risk and studying art.
When I started studying design, I realized it was not just drawing but something much more extensive and made up of many things. I liked it, and it sparked my desire to grow within the area. I started studying design in college, which lasted four years. Then the crisis exploded in Venezuela (2016-17), I remember that I had to make the most of my design skills and test my knowledge at that moment. I earned very little. We were suffering, and I began to look for alternatives. Some people had remote jobs, and I decided to look for that kind of work.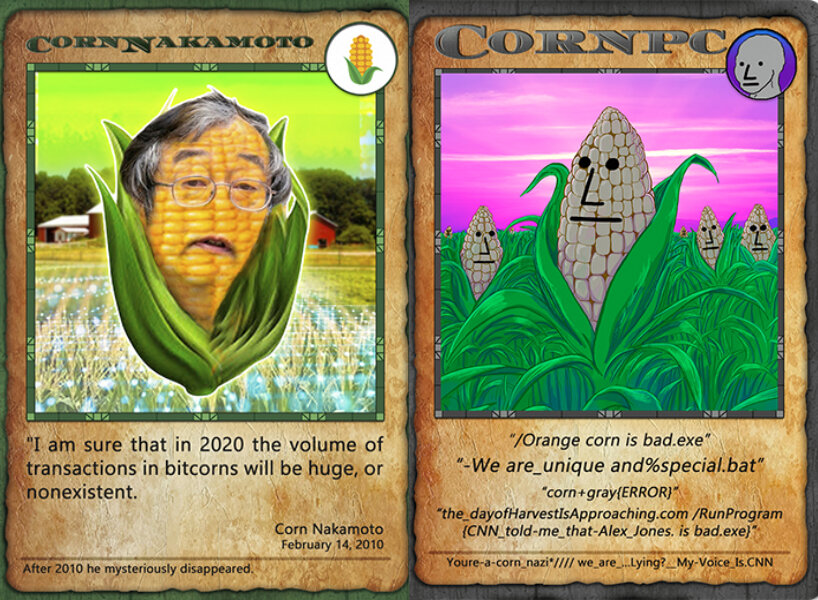 CORNNAKAMOTO and CORNPC
DB: When and how did you transition into creating NFTs?
RD: I started an exhaustive job search. I spent almost six months searching and I couldn't find any opportunities. One day, I received a message in English, I didn't understand it, but I immediately downloaded the translator when I saw the dollar signs. It turned out that the client was a French person offering to pay me $100 for three works of art. I had never had so much money, but he told me he would pay me in a currency called Bitcoin.
I had never heard about cryptocurrencies, but the client explained it to me. I had nothing to lose at that point, so I dared and accepted the commission. It was a decision that changed my life. When he paid me, and I managed to change the Bitcoin to FIAT currency, I couldn't believe it. So, I got very curious about this new cryptoworld. I asked the client, and he told me about "Rare Pepe Wallet," a project based on digital crypto assets born in 2016 and now known as NFT.
DB: Did you face any obstacles while entering this NFT world?
RD: At first, there were no explanations or tutorials, it was all trial and error. I remember that I had to make a Bitcoin transaction, and I sent it to another wallet by mistake, I didn't know who to call to get it back. And in fact, there was no way back. It was all very difficult at first because there were no explanations. You had to make mistakes many times, and it was all luck at first.
We are talking about the beginnings of the NFT world. We were experimenting with a technology we did not understand completely, but you could feel the excitement of creating a work of art that could also be marketed and sold. That is, in the end, what the vast majority seeks: to live off what they love and are passionate about.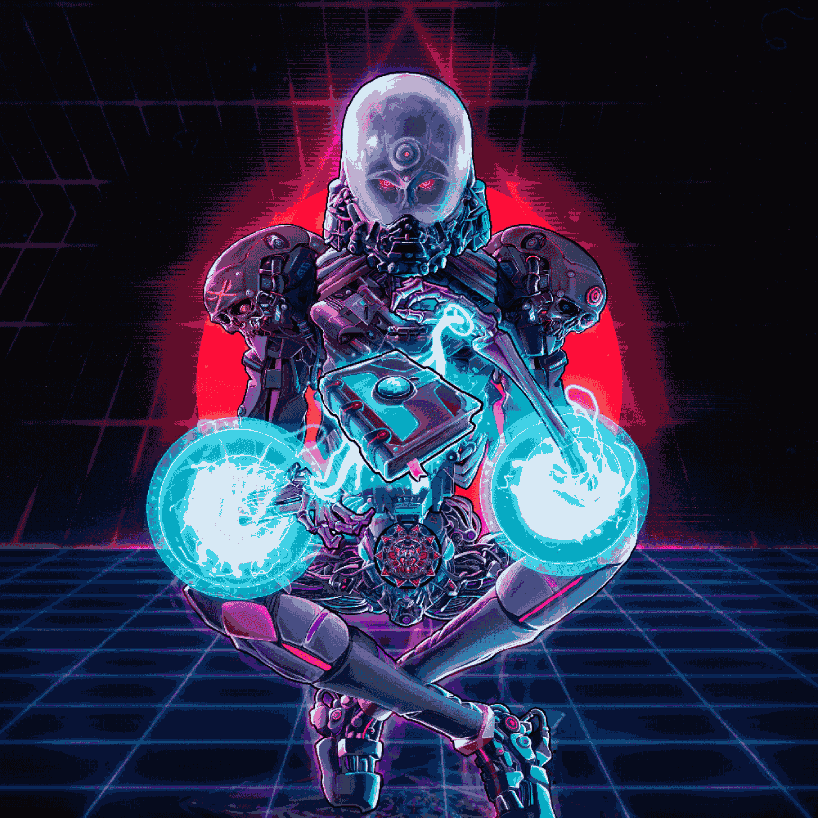 MINDFUL DEATH-PROCESS
DB: How did you find out about NFTs and what attracted you to them?
RD: Two concepts caught my attention: freedom and decentralization. During the crisis in Venezuela, we had very few opportunities on centralized platforms, we had many blockades that did not allow us to access those services. The decentralization allowed me to work from my country and earn well without having to be limited by all these regulations.
I understood everything that represents the blockchain and its potential. I realized this was the future and not something temporary. Today we talk about the NFT concept, which covers many spaces and has reached large institutions. It's a matter of vision: when you see the potential of something, believe in it, and believe that you will get there.
DB: How was experiencing the crypto boom as an NFT artist?
RD: There was a Crypto asset that was greatly appreciated: the Pepa Lisa, that is, the Mona Lisa Pepe, that I created in 2018. I only managed to sell five, giving me about $100 dollars. But later, when the market crashed and the world entered a recession, I started to dabble more in art platforms and explore new concepts. In 2021 when the NFT exploded worldwide, so many people came to Rare Pepe Wallet and began to see that much of what is known today as an NFT or crypto art was born with that project.
In Rare Pepe Wallet were the people who created and sold the works of art. This is the importance of Rare Pepe. Many big whales started coming, in a matter of two months Pepa Lisa raised its value to $60,000 dollars. I realized that all the initial effort had been worthwhile. I know Matt Furie created Rare Pepe, but at the same time, this character has detached from its creator and taken on a life of its own; now he's part of my life as a concept and as a professional work.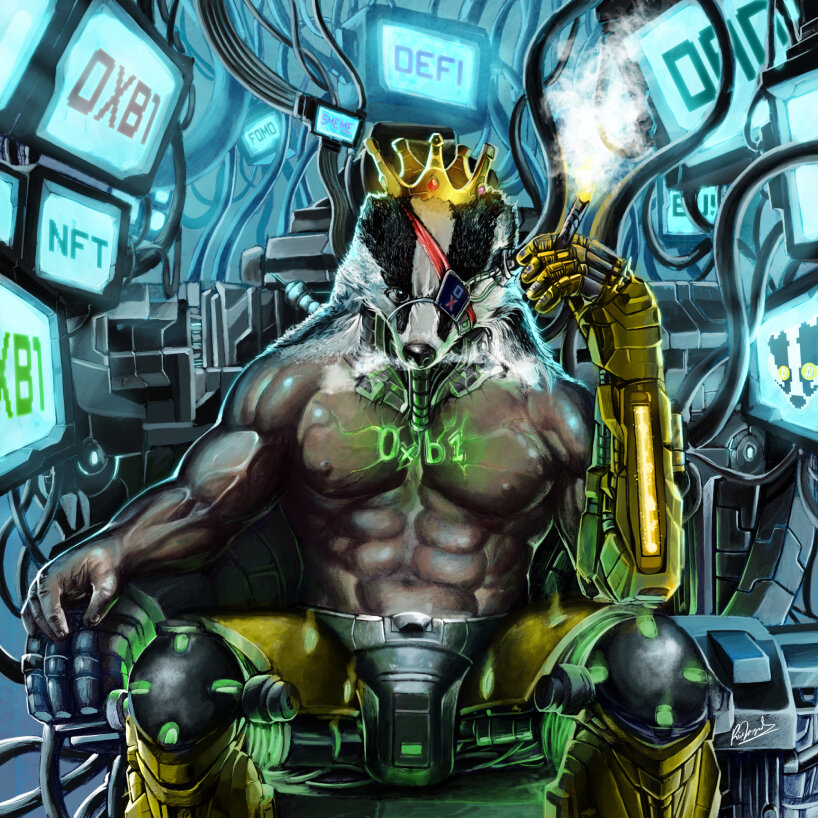 CYBORG BADGE DAO
DB: What have been your most rewarding projects in this field?
RD: Undoubtedly Rare, it has been the project that has made me feel most proud, especially for the community in which the support team has developed it. They started doing works and memes with Rare Pepe. A community began to take shape that was identified with my art, which filled me up.
Nobody dared to invest in it because of the copyright issue. For example, Matt Furie was invited in 2016 to participate in the Rare Pepe Wallet project, and he didn't until 2021, which gave collectors the green light to buy confidently, because he supported the project of Rare Pepe Wallet. In the case of, that's one of the visions: to promote Pepe positively.
DB: In 2016, the Pepe the Frog meme was branded as a symbol of hate and racism. Do you think it's over? How do you feel about it?
RD: Some still try to use the past to harm the present and affect the future. This fact does not affect or alter the concept of Pepe as such, even though many people want to use it with bad intentions. Generally, Pepe turned from a meme into something innovative rather than a symbol of hate.
DB: You grew relatively quickly. How did it feel to become so popular so quickly?
RD: Although many people think I'm famous, I don't believe it. I feel I am the same as all the artists making art in this industry: from those who have been around the longest to the newcomers.
DB: What advice would you give to artists who want to get into the world of NFTs?
RD: To believe in themselves. All work requires perseverance and discipline. Nothing comes easy. Many people approach this space thinking they will get rich quickly, which is different. Eventually, collectors will like their work and start collecting it. It's about beginning with that passion and maintaining perseverance and discipline to achieve results in this space.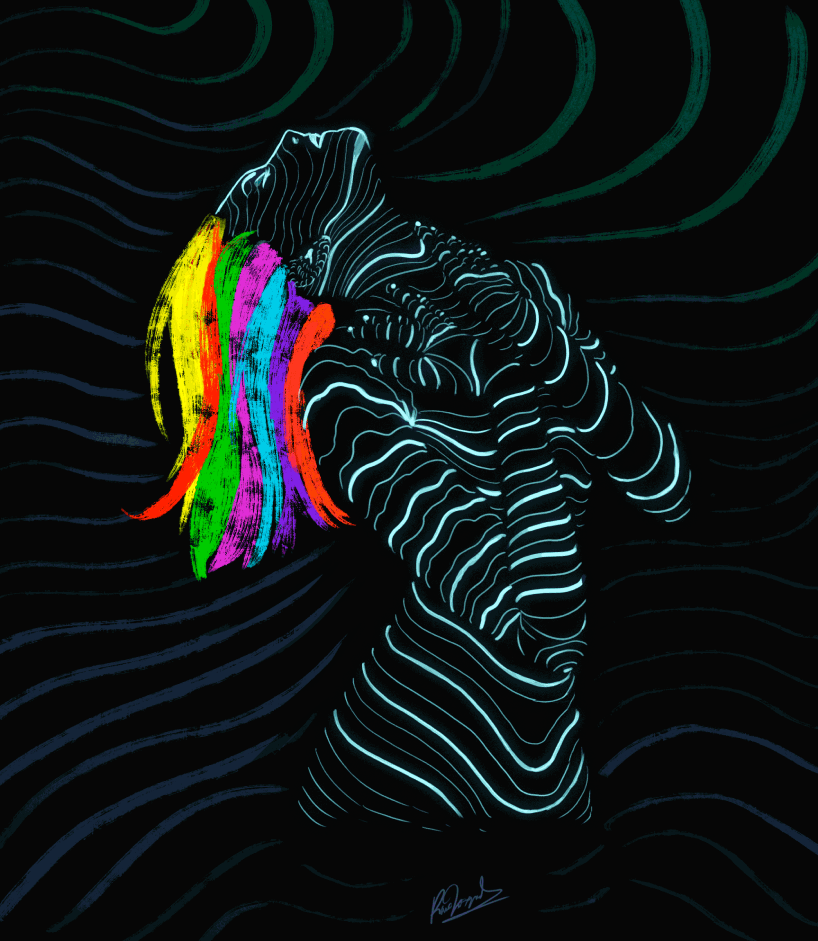 FEELING
DB: How do you see the future of NFTs in the field of art?
RD: This will be an important space in the art world, especially because of what the blockchain gives the artist. The world of NFTs helped solve the issue of royalties, as they allow you to create a JPG image and have a record on the blockchain. With every sale, a profit comes to you. You are not looking only to sell products, secondary sales are allowing you to self-finance and continue growing the brand. This allowed people like me to develop a brand and achieve it through the same community that loves it and helps us take it to a much bigger place.
DB: What is currently obsessing you and how does it feed your art?
RD: Recently, I had reflected a lot because there was a time when I lost inspiration. It's something that usually happens to artists. I was discussing with my team that, in our case, we must keep the fun, which is what I have tried to do to keep myself motivated and passionate about the project and the works of art. I have proposed to the team: let's demonstrate it is a fun project. As long as we have passion, that will allow us to continue going the extra mile and keep working ahead for it.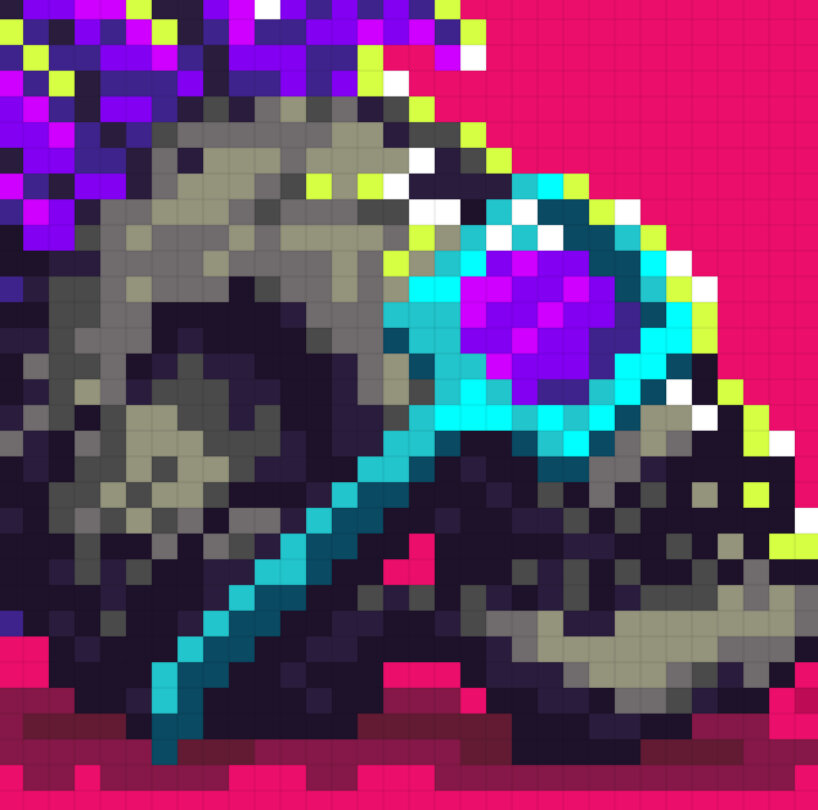 ANNOTATION 2020-04-28 130900
DB: What are your plans for 2023?
RD: To develop the Rare Pepe brand further. Not 100%, let's say 90%, because I want to dedicate 10% to my personal space as an artist. We want to get to a point where the brand is associated or reaches an official collaboration with Bored Ape. You have to produce good content, and that's what we have this year for – to work hard and become more professional.
DB: Do you have a personal motto?
RD: There is a phrase from a book I read years ago, and I always carry with me: "dedicate yourself to what you are strong at, and the rest of your life will be strengthened." When you like what you do, you do it with all your motivation and effort. And that allows you to walk the extra mile to accomplish results. It's where you get opportunities, where you grow up, and where the doors open for you.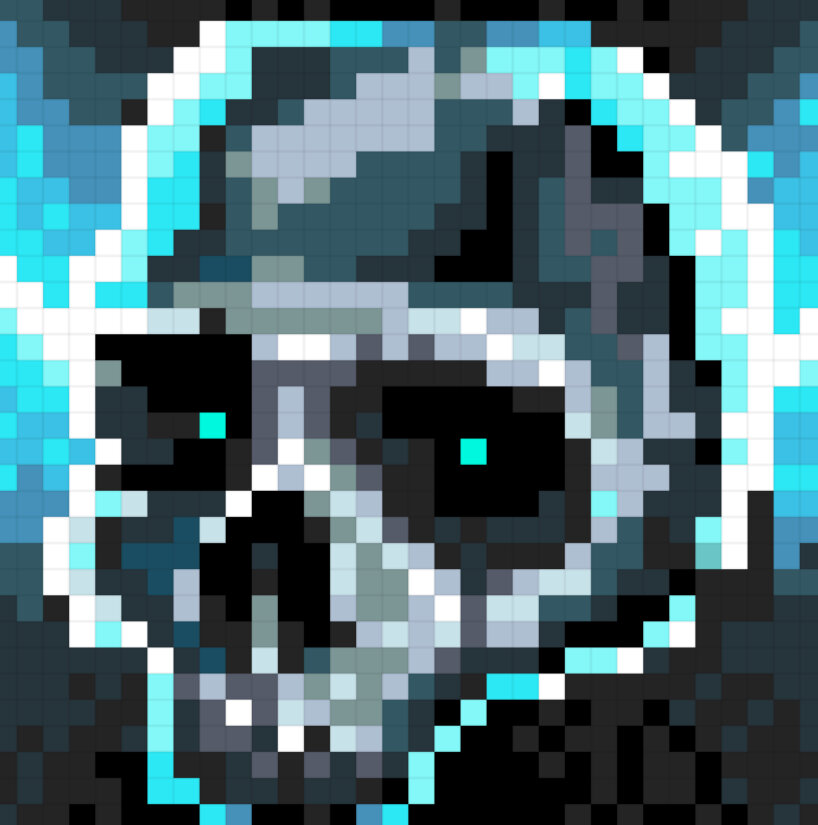 ANNOTATION 2020-04-28 115724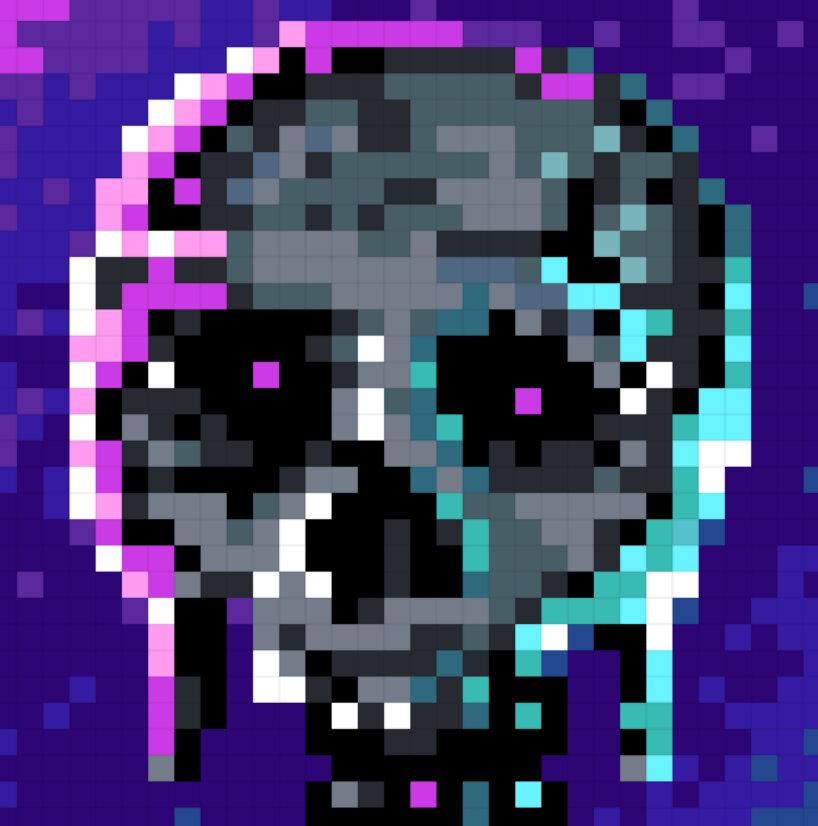 Annotation 2020-04-28 141047
project info:
artist: Rare Designer
type: NFT and Crypto art
matthew burgos | designboom
mar 16, 2023
KEEP UP WITH OUR DAILY AND WEEKLY NEWSLETTERS
a diverse digital database that acts as a valuable guide in gaining insight and information about a product directly from the manufacturer, and serves as a rich reference point in developing a project or scheme.
designboom will always be there for you
milan, new york, beijing, tokyo

,
since 1999