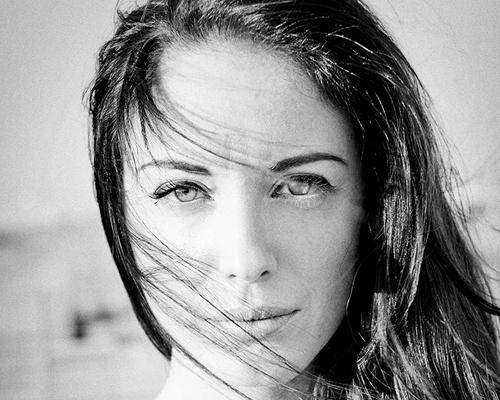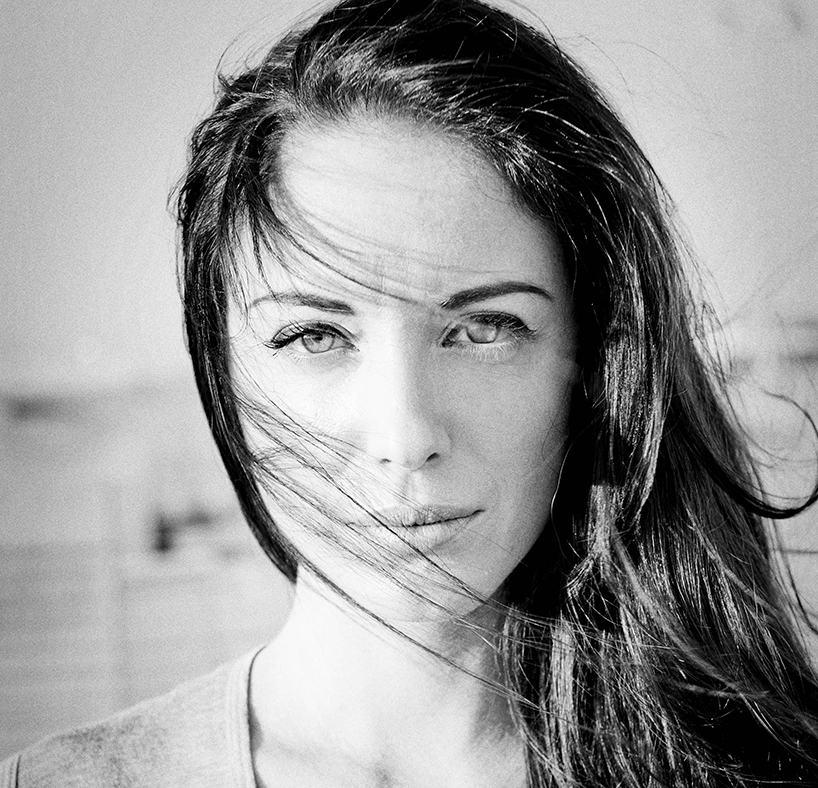 jan 21, 2015
interview with artist elisabetta fantone
top image: elisabetta fantone photographed by john ciambrone
elisabetta fantone is an canadian actress, painter, model and author. she told designboom more about her work and influences.
designboom: what originally made you want to become an artist?
elisabetta fantone: art has always given me a sense of self. I always found a certain comfort in art. from a very young age I always used to look at other artists and the work they were making and I found myself having this tremendous attraction. I could stare at a painting for hours on end, entranced.  although I didn't necessarily always understand it, I was very aware of how it made me feel. I knew I wanted to be part of the dialogue and I wanted to be in a position to create that for the viewer. I wanted to be a participant. I started my career not knowing it would become a career.it really all happened organically. since my younger years I've always been very skilful when it came to arts. in college I went on to study creative arts and then continued on to study interior design and architecture where I was exposed to different art techniques. in 2006 I had gathered enough works to call it a collection and it caught the eye of a curator who gave me my first solo show. I was very fortunate to start my career that way. I could have never really imagined that once day I would be able to make a living being an artist.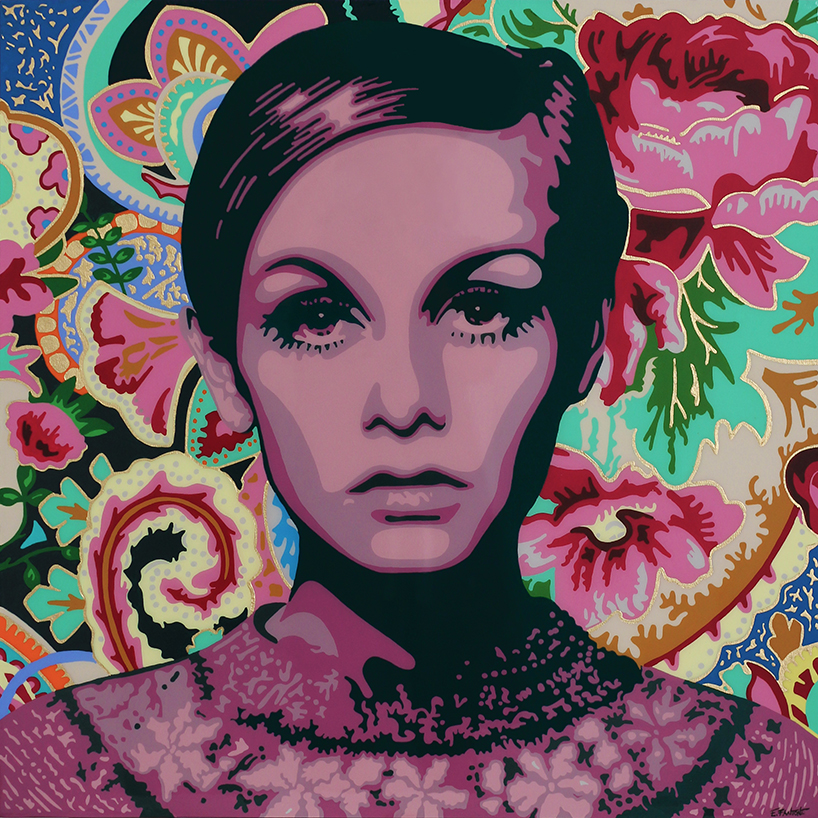 twiggy
DB: how would you describe your artistic approach?
EF: art is powerful. I believe that art has the power to change the world and connect everyone.  art is an intense and vivid life experience which I try to share with others through my work.  I want to touch everyone on a one on one basis. I make art that is a reflection of the world I live in and I lean on universal ideas to captivate the viewer and invite him in to the experience because everything about art is experience.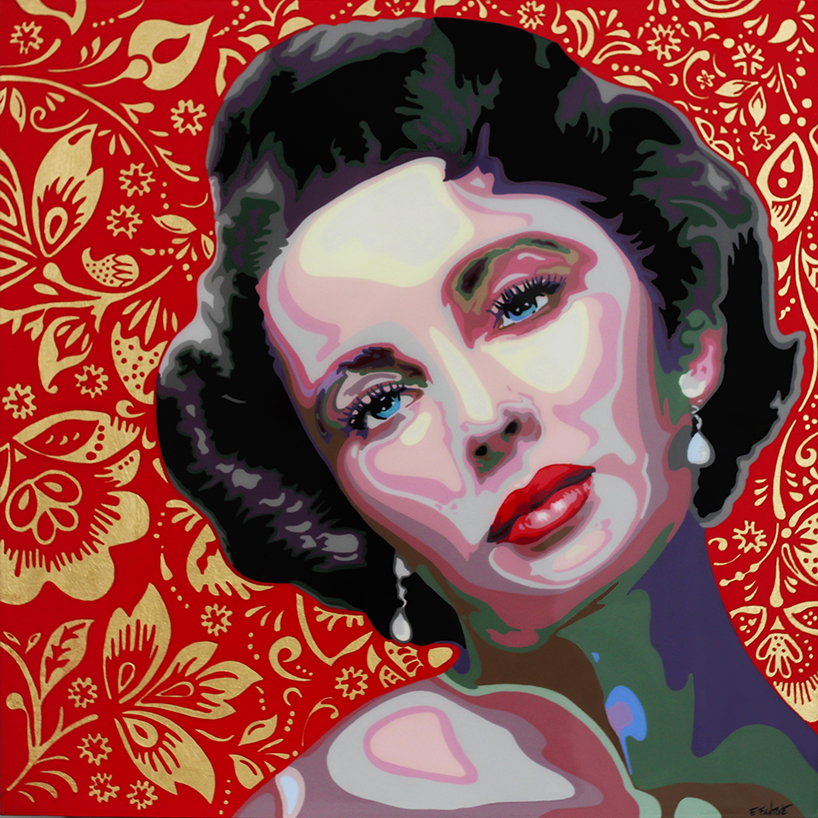 elizabeth taylor
DB: who or what has been the biggest single influence on your way of thinking?
EF: I've always avoided limiting myself to one single influence. i'm influenced by the world around me! I think I would stifle my creativity if I were to stick to one way of thinking or one source of influence. my thoughts and ideas evolve every day with my work. I never know where my next idea will come from, it can come from a song I just heard, or something in nature or even a story I was recently told. I try to be receptive and open at all times.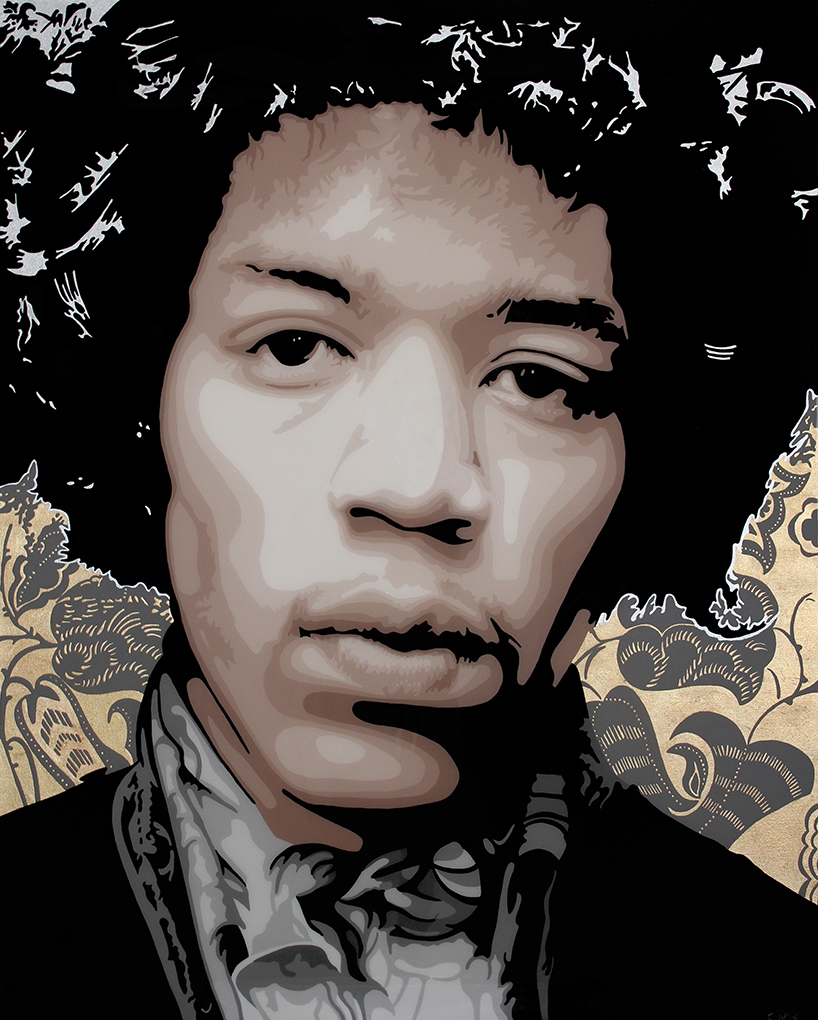 jimi hendrix
DB: has anyone or anything recently challenged your views on art?
EF: I recently painted a mural in wynwood, miami for art basel and the experience was quite mind-altering. the people who came to admire the work represented all walks of life and the work was there as an offering for everyone to experience. as artists we have galleries that commercialize our art, in the sense that a transaction needs to occur for a person to acquire the work. in that case the art becomes exclusive. but in the case of the mural, the art became accessible to all and I came to the realization that art is a vehicle that unites all humanity. and more accessible art should be created for everyone to experience.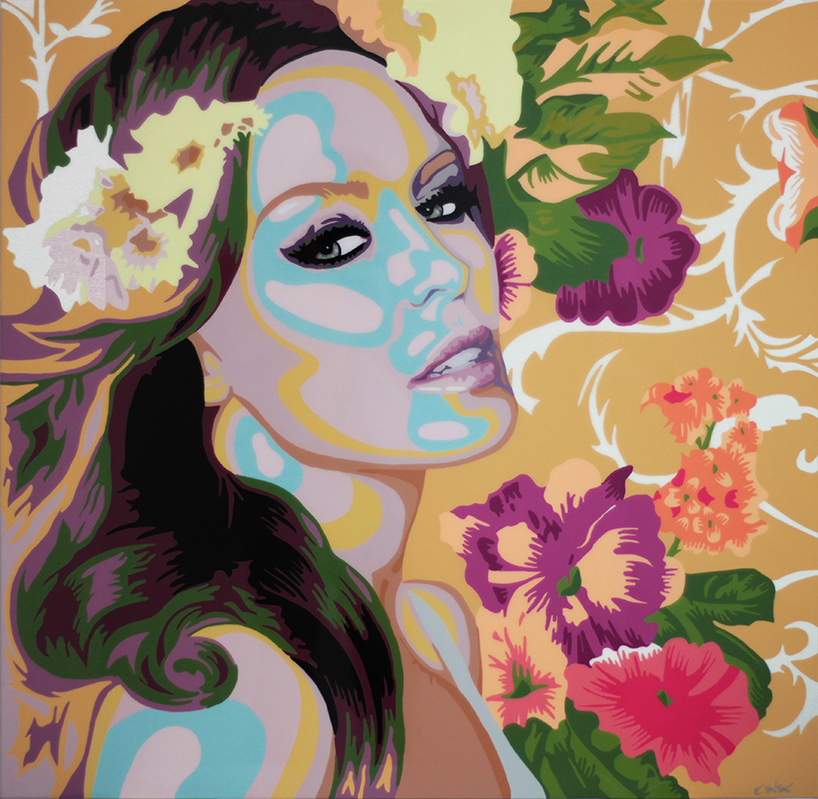 kylie minogue
DB: what would you say is your strongest skill?
EF: I've grown to become highly meticulous and critical of my own work. which I think is a good thing. that's what pushes me to continually perfect my craft. i'm not sure that an artist should ever be content with his work.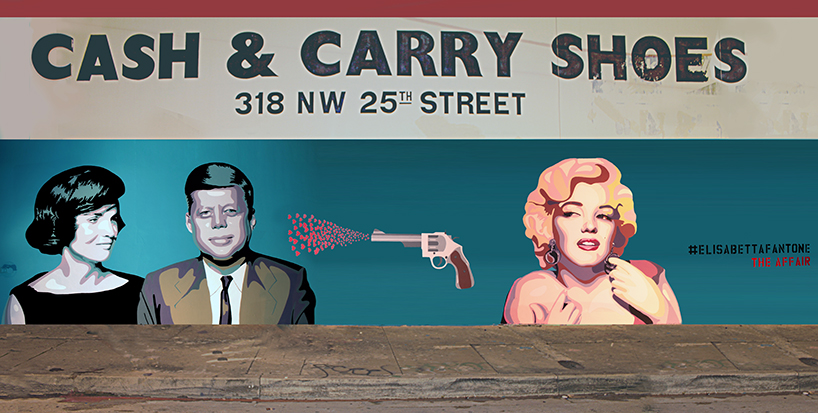 the affair, wynwood
DB: what materials do you enjoy working with the most?
EF: all my paintings are acrylic on canvas and sealed with a layer of resin. when I start a painting I usually tend to go days without any rest, I always get too eager to finish a piece and see it completed. I love working with acrylics because they allow me to progress faster than if I would be using oils for instance. I also love working with resin because it brings out the richness of the colors in my paintings and it gives it a modern finish.

the beatles
DB: what materials would you like to explore in the future?
EF: I am looking forward to creating more mixed media works. I want to experiment with oils, airbrush and wood. I also have an increasing interest in sculpture. I think about my work every minute of the day. every day I find myself with new ideas and concepts I want to bring to life.

elvis
DB: what are your thoughts on specialisation vs generalisation?
EF: be available to both.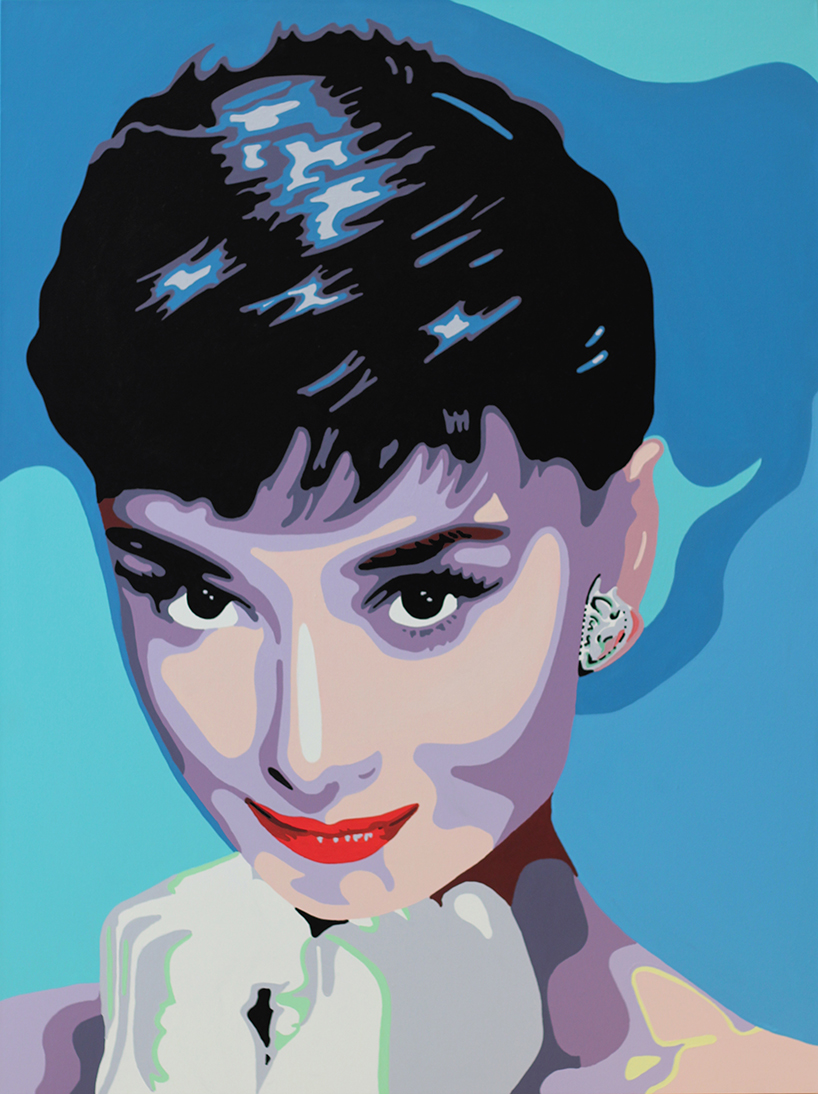 audrey hepburn
DB: how do you think online design resources have influenced the art being produced today?
EF: it's debatable. the internet offers the world at your fingertips. it is an incredible source of information but it is also a double-edged sword. for instance, for a painter it is a wonderful platform in the sense that your art can connect to a broader audience. it can also create a demand and curiosity for the work that an artist hasn't necessarily yet experienced in the physical world. it also can lead to developing valuable business connections. however, technology is changing the art world at a frightening pace. things are being reproduced and altered. ideas and styles are often imitated and you tend to see lots of similarities. many self-proclaimed 'painters' are surfacing producing art works digitally taking away from the traditional techniques. are digital interpretations of paintings really paintings? one can argue.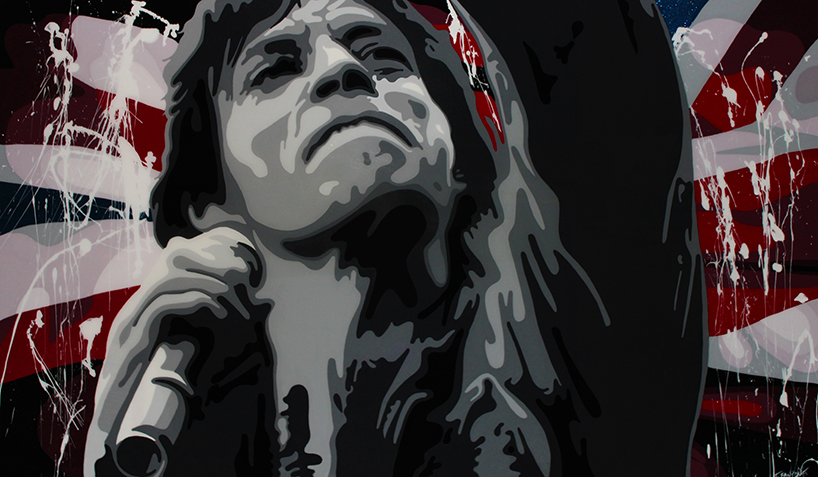 mick jagger
DB: what are you currently fascinated by and how is it feeding into your work? 
EF: I've always been fascinated by people and their stories. I've been perfecting my portraiture skills for many years now. I've been especially stimulated by some of the world's greatest artists of yesterday and today. recreating famous portraits, my paintings are frequently influenced by the pop culture of the 1950's. color is at the heart of my work. I choose to fill each one of my canvases with carefully orchestrated shades and tints creating images that leave a soothing sense of pleasure to the viewer. my interest in creating these portraits is to capture the essence of the person and not the persona. beneath the surface of some of my colorful chaotic paintings lies the subtext of vitality and mortality. I am infatuation with existence. life is brilliant but it is also fragile.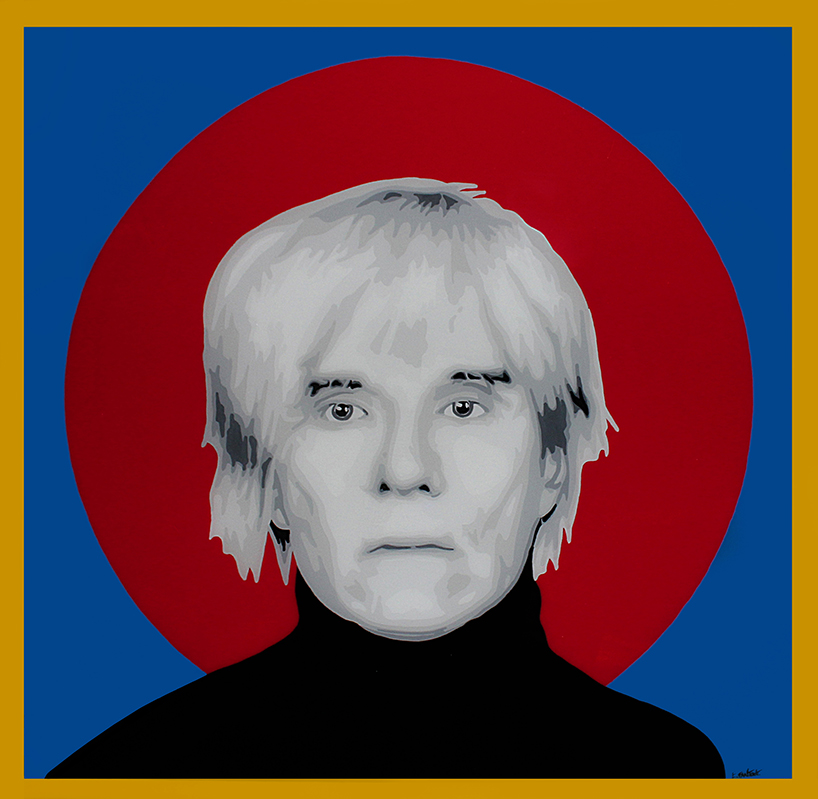 andy warhol
DB: what are you passionate about besides your work?
EF: acting is another big passion of mine. I just recently got to work with tim burton on his film big eyes with amy adams and christoph waltz. he's someone I admire a lot as an artist and director and am grateful I had the opportunity to be part of this film.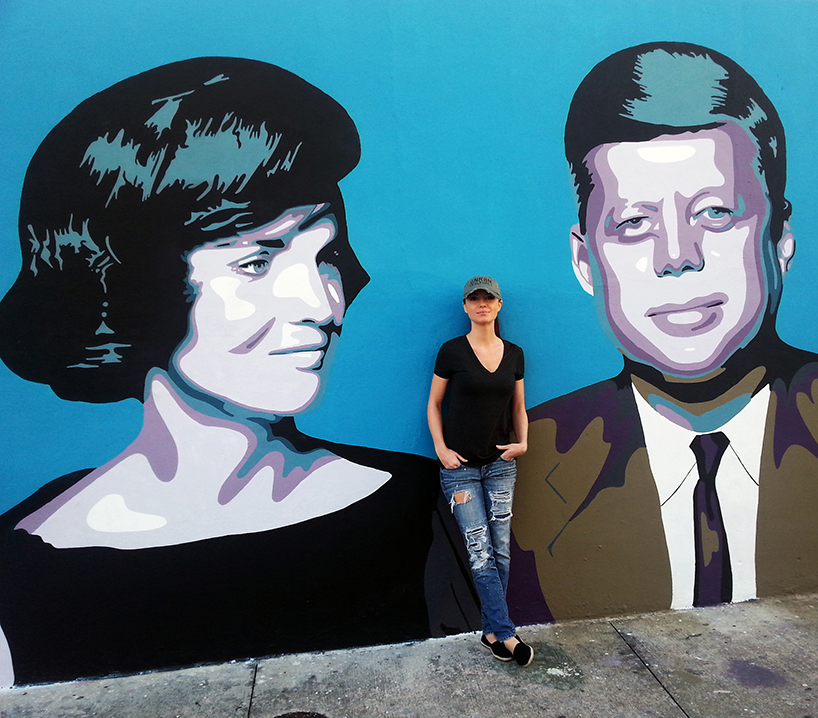 elisabetta with the kennedys
DB: do you have any superstitious beliefs or rules that you live by?
EF: I tend to want to execute ideas immediately because I believe that once an idea is 'there' it is out in the universe for anyone to capture.
DB: what's the best piece of advice you have heard and repeat to others?
EF: if you have a vision and the will, you can create anything.
DB: what's your personal motto?
EF: let the naysayers fuel your ambition and perseverance.
dec 04, 2019
dec 04, 2019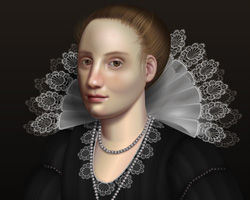 nov 14, 2019
nov 14, 2019
sep 01, 2019
sep 01, 2019
aug 30, 2019
aug 30, 2019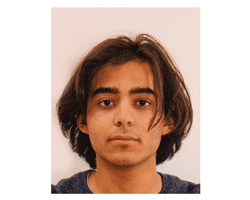 aug 26, 2019
aug 26, 2019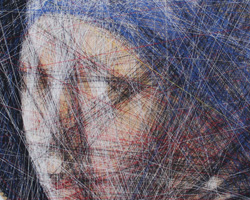 aug 08, 2019
aug 08, 2019
a diverse digital database that acts as a valuable guide in gaining insight and information about a product directly from the manufacturer, and serves as a rich reference point in developing a project or scheme.