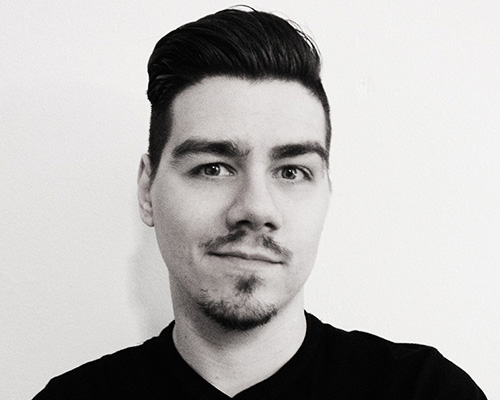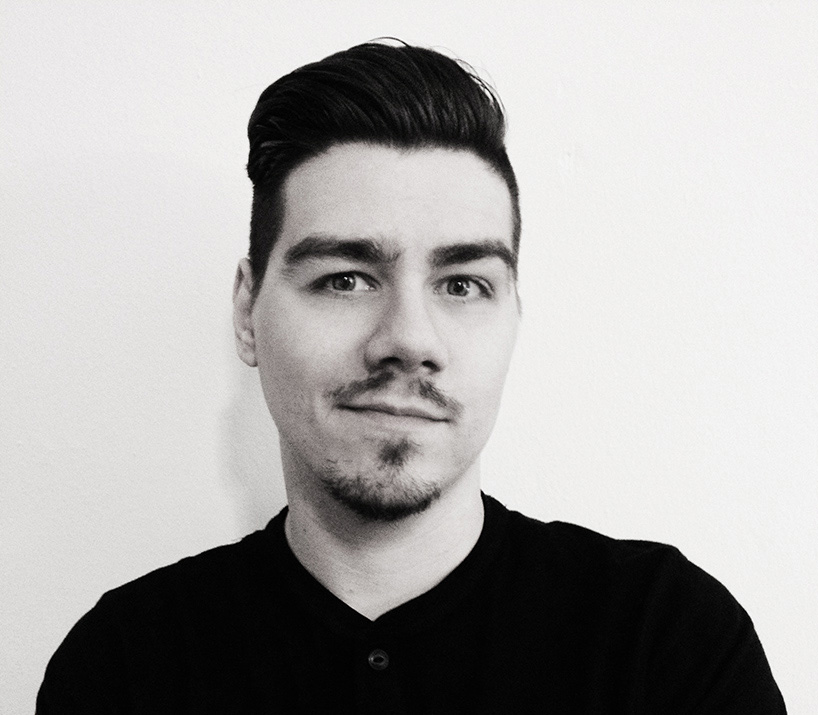 jan 28, 2014
interview with illustrator daniel nyari
daniel nyari was born in romania [1985] and grew up in austria before moving to new york city where he currently works as an illustrator. in the last few years he gained a significant online following for his excellent portraits of football players. here, he tells designboom more about his love for football, david lynch and self imposed rules…
DB: what was the thing that initially made you want to be an illustrator?
DN: since I was about five years old – when I wasn't playing football outside, I would sit and draw my favorite football players for hours, referencing them from stickers and cigarette cards and eventually it became a bit of an obsession. I never really thought about becoming a professional illustrator until one of my high school professors told me that it was possible to make a living from art, nobody in my family was involved in the arts, so it was news to me. I slowly became aware that my skills were good enough to do just that and I began to take it more seriously – not only as a way to earn an income but also as a way to find an identity for myself.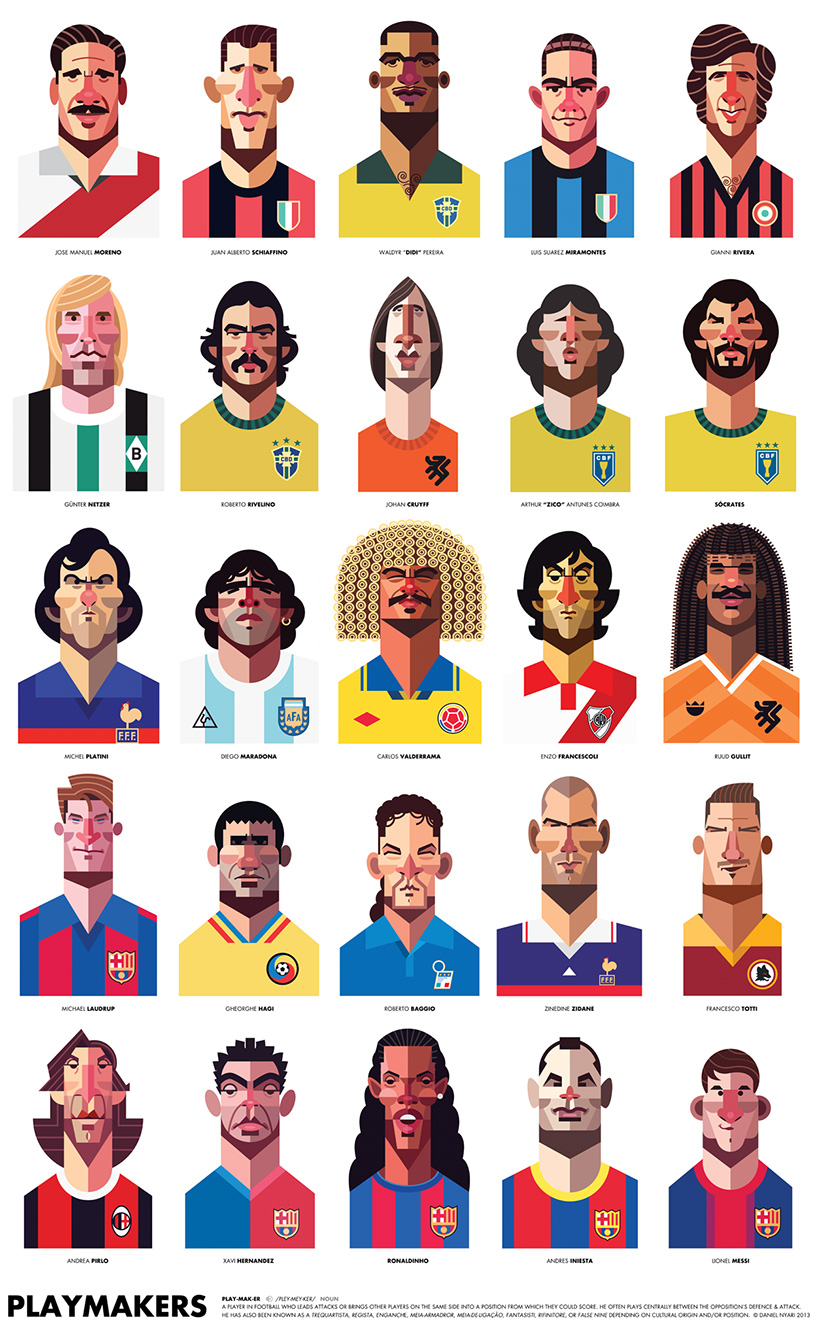 DB: who or what has been the biggest influence on your work?
DN: the work of filmmaker david lynch. he showed me how important it is to follow your own personal voice and that your work should be a total reflection of who you are as a person. it also forced me to try and find a personal style that feels as unique as possible – I don't think I'm quite there yet, but I do think my work is now recognizable as mine.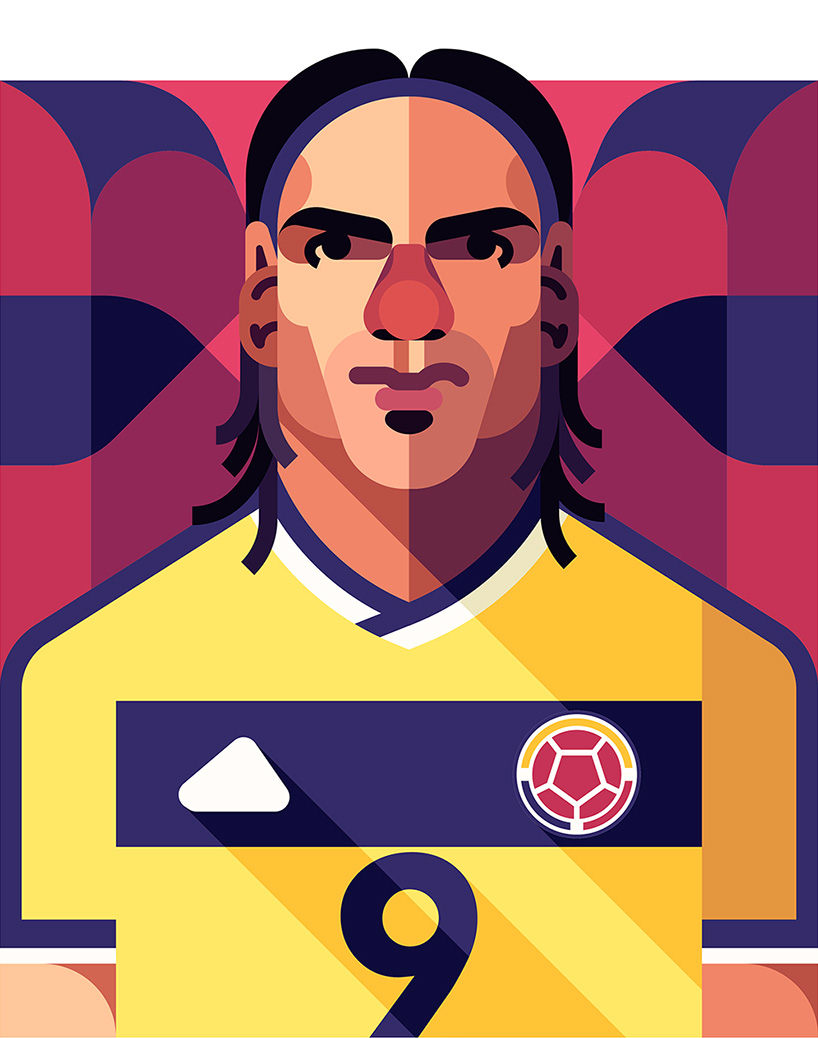 radamel falcao
DB: how would you describe your personal style?
DN: it has been described by others as 'minimalist, cubist, and geometric' and while some of those descriptions are accurate, I don't really like to use them myself. instead I would say it's 'impressionistic, obsessive and compulsive'. it comes from my simultaneous desire to create what I consider 'perfect' shapes and lines that flow into one another. I always try to use the least amount of visual information to get the message across by way of a predetermined grid that I limit the image to. in some ways it's a combination of impressionism and minimalism.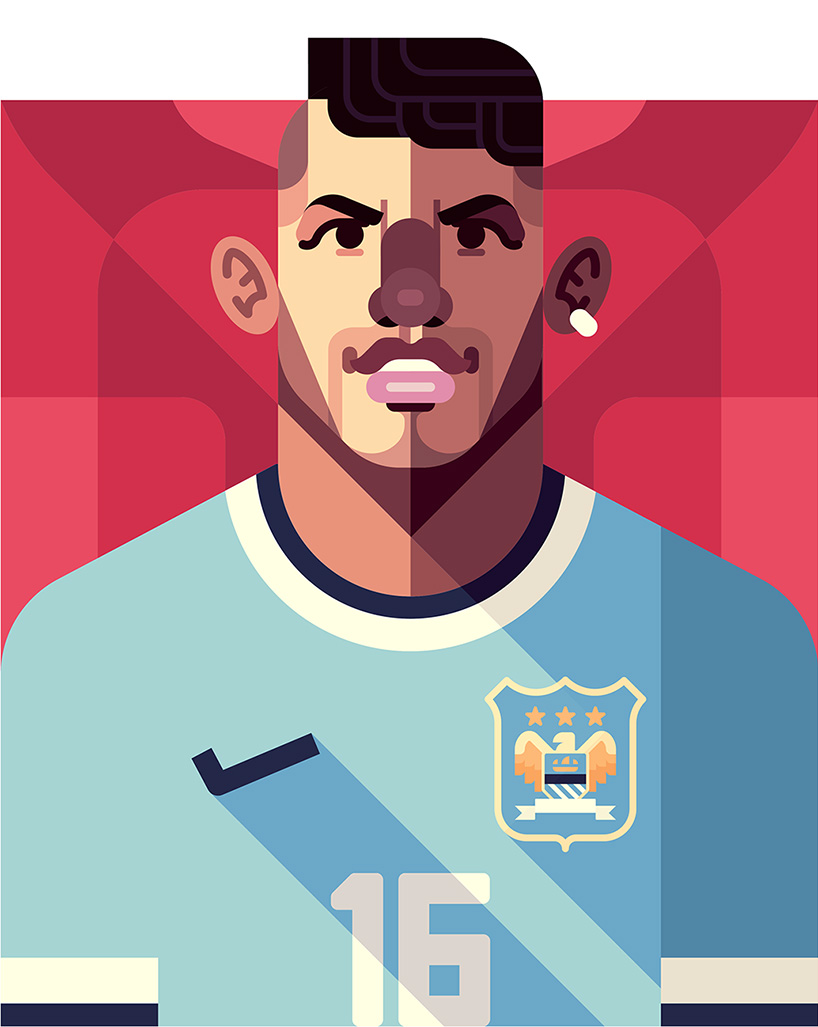 sergio kun aguero
DB: which project have you enjoyed the most thus far?
DN: projects where the art directors give me full freedom to explore ideas and trust me to find the right solution. recently I worked with runner's world magazine, designing some fictional sneakers. I was given full creative control and was really happy with the outcome. it was also a nice welcome to do something aside from portraits which I do quite a lot of.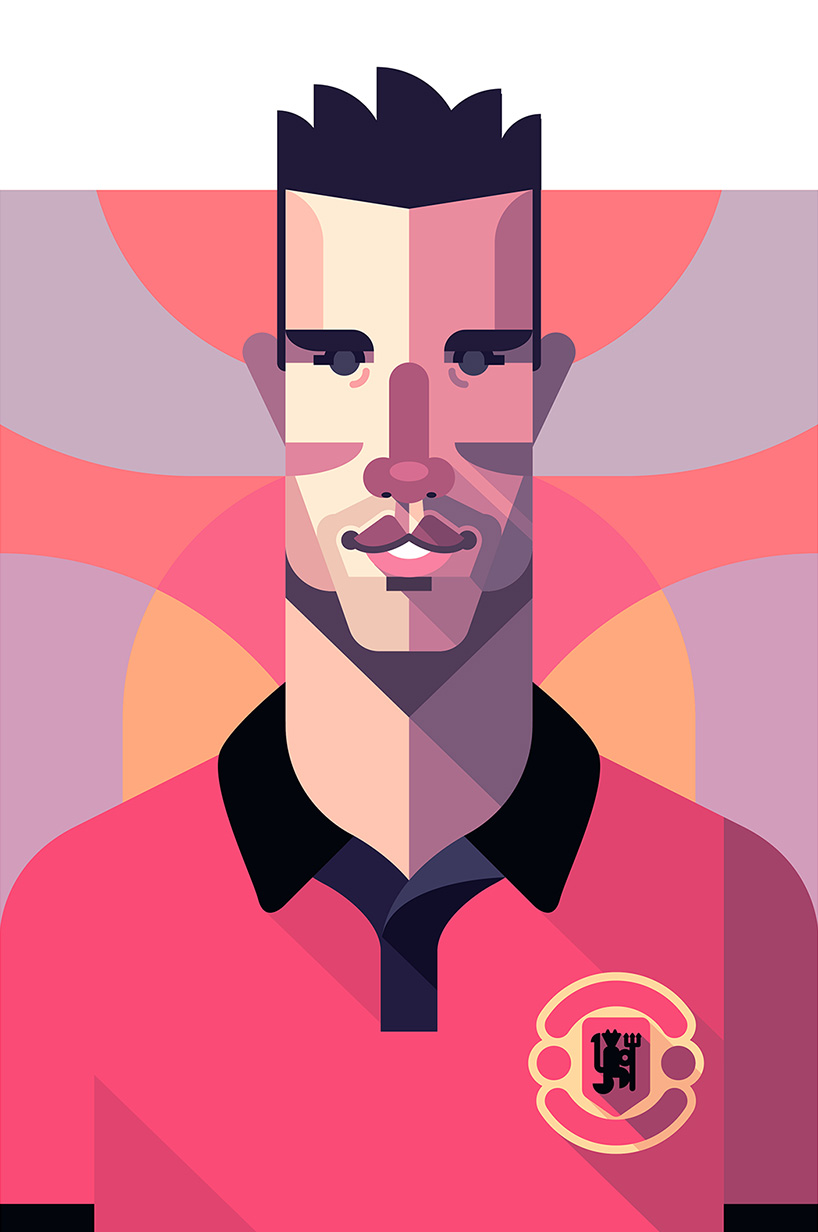 robin van persie
DB: football features heavily in your portfolio, what do you love most about the game?
DN: I love the anthropology of football, what it means to people, how it has evolved over time, how it's become economically and culturally significant, then there's the rivalries and even the tactical philosophies and their development. to me it's more than a game and that in itself is why I am rather taken with it. it played a huge role in my development – growing up in communist romania before the country's revolution and then being relocated several times, it was something that always stayed with me and felt familiar, football was something I clung onto as a means of escapism. it was always there. you hear this from professional footballers with modest roots all the time and it played the same kind of role for me, it was also a gateway to discovering art.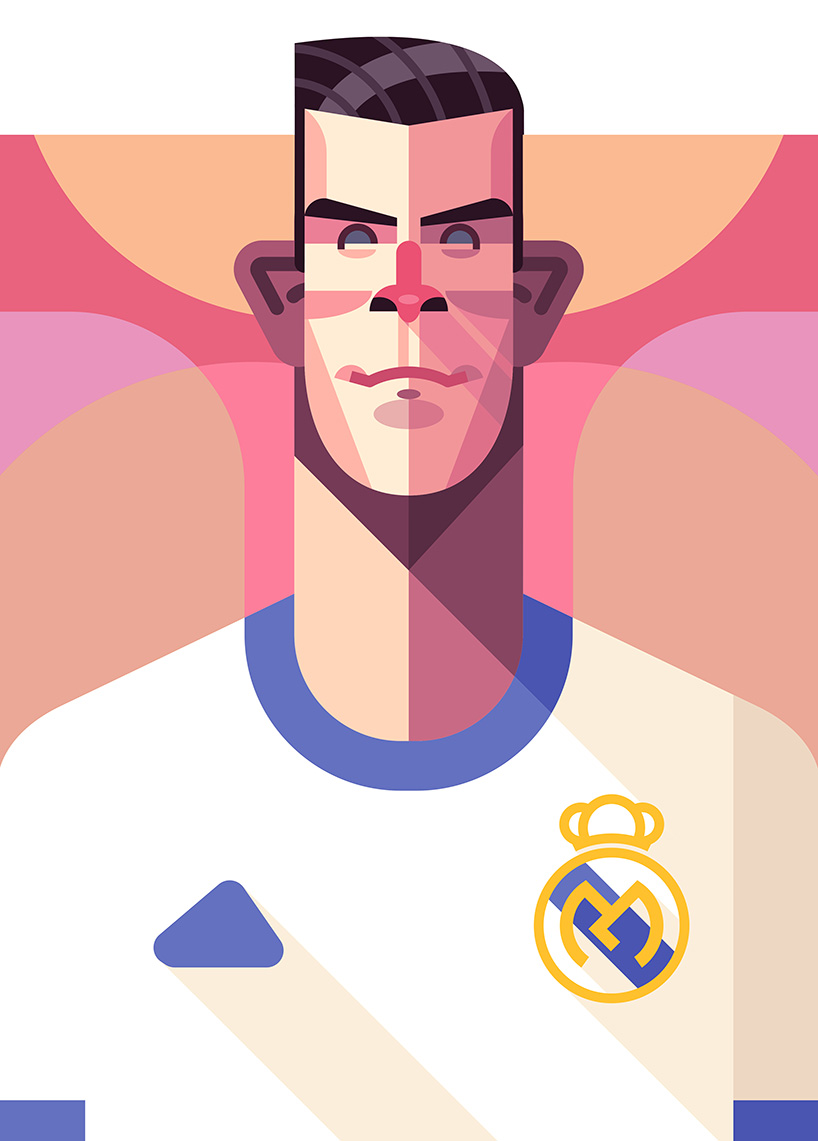 gareth bale
DB: which team do you think will win the FIFA world cup this year?
DN: it's likely to be between brazil, spain, and germany. I personally think it will go to brazil because they are the host nation, and seem to have the most balanced team. spain is in its latter years, although still very good but it's hard to imagine them winning a fourth straight tournament, especially since they were found out tactically by brazil last summer. germany are still in transition and maybe too inexperienced but will certainly contend – I'd love them to win but I'm not sure they will, who knows I might be pleasantly surprised!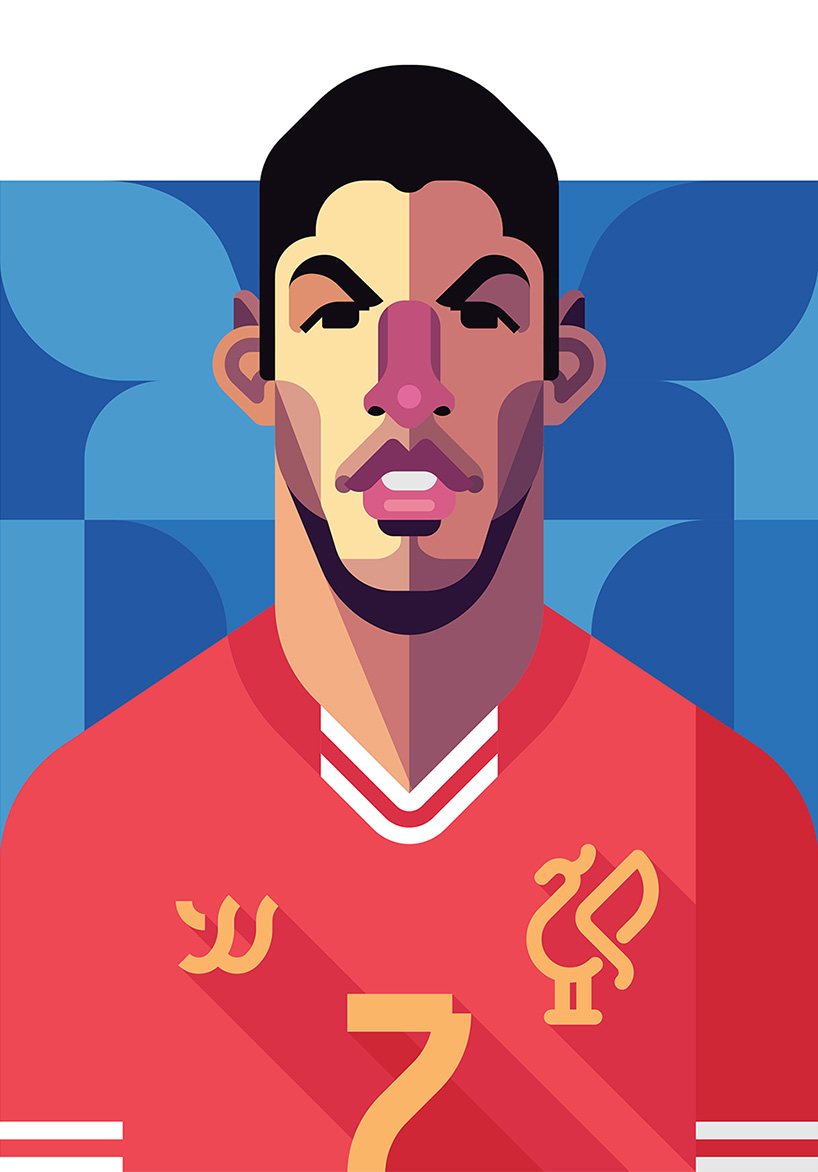 luis suarez
DB: what new areas of your work or themes are you hoping to explore in the near future?
DN: I'm really interested to venture into advertising and I'd also like to delve into more personal, non-football related work. I have countless ideas for more narrative-centered work, so maybe a comic of some kind. also, I want to continue to evolve my personal style. I feel like I am still in the early stages and I have a lot more to learn in that regard.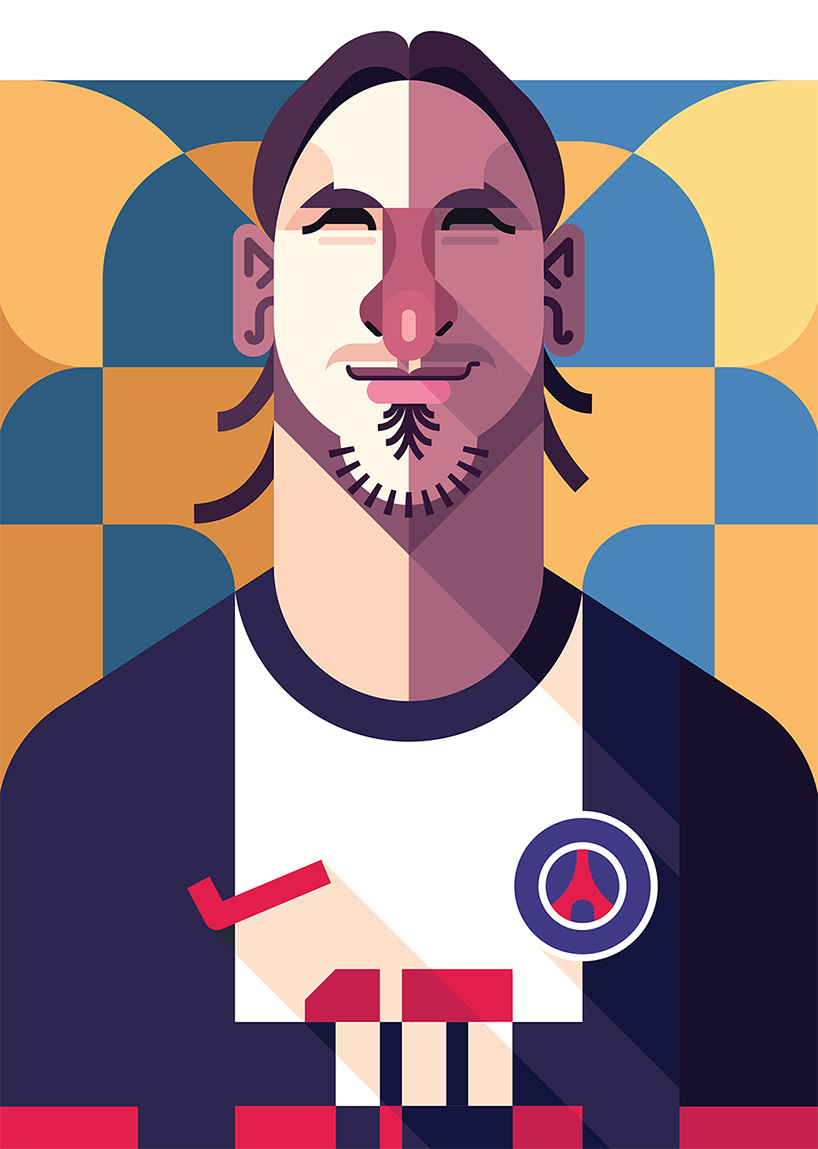 zlatan ibrahimovic
DB: what criteria do you use to judge what you want to explore in a project?
DN: this is tough because as a freelancer, sometimes I can't afford to be too picky. if the project budget is right, I will most likely accept it, even if I don't particularly like the subject. more often than not though, and this has changed with experience, I look to collaborate with art directors whom I have worked with before or I hear are great to work with, who have enough trust in me to deliver the illustration the client desires or is good at guiding me into that direction. this is really crucial for any illustrator – to be able to work with an art director who has experience in illustration or knows what he/she is talking about, otherwise projects risk starting off on the wrong foot already and miscommunication can occur. in personal work, I usually either do work that I always wanted to see or that allows me to explore new ideas, stylistically and thematically.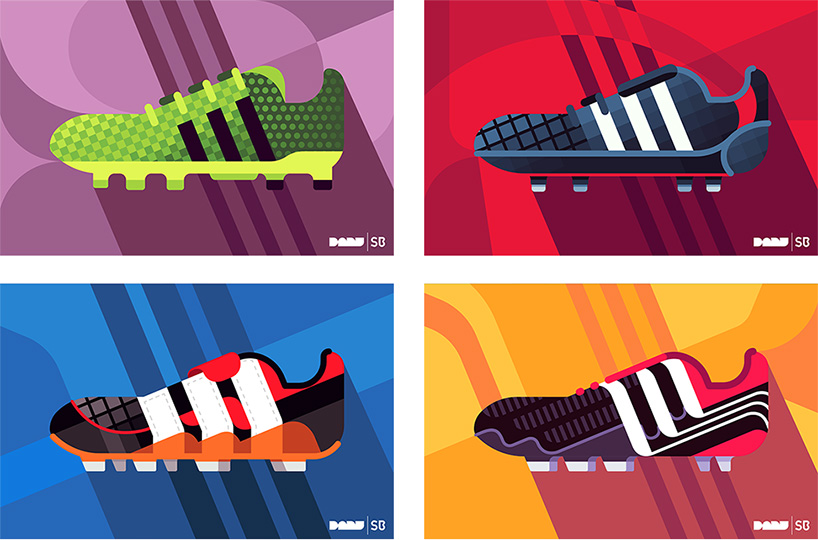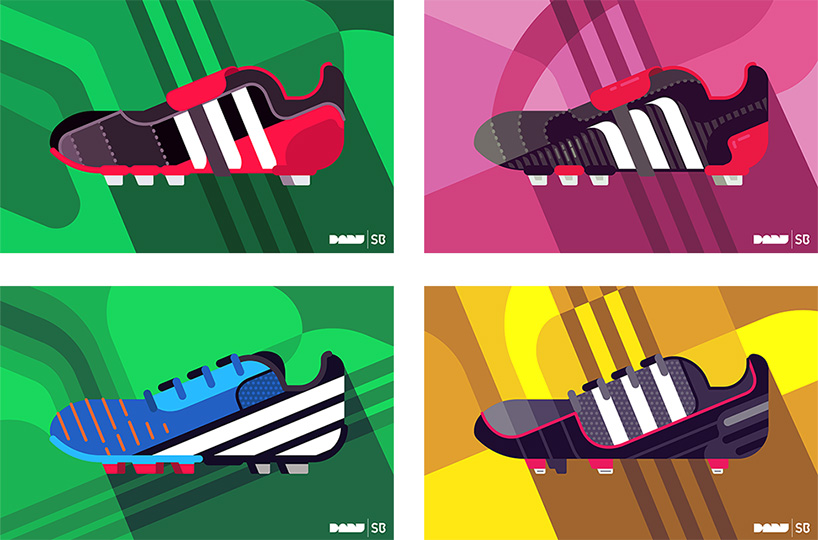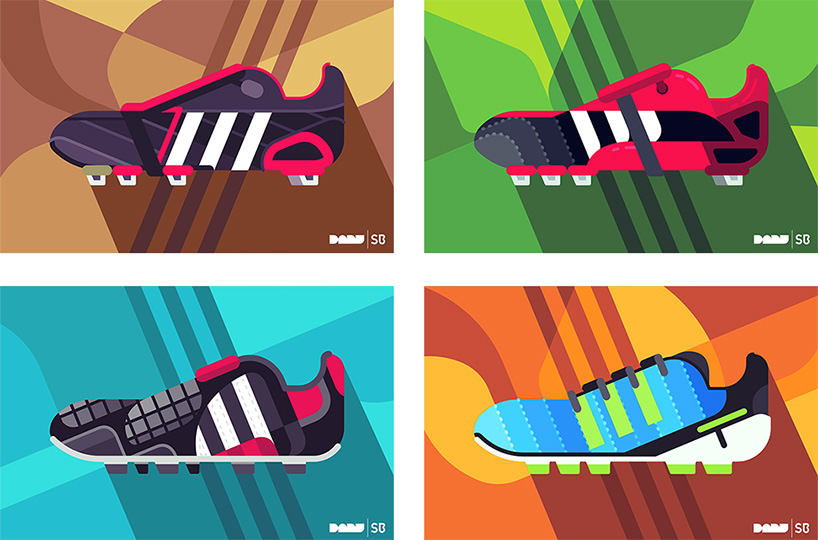 adidas predators for soccer bible
DB: what do you do to keep your ideas fresh?
DN: constantly put myself under pressure. it may not sound productive or healthy but I am at my best when I am angry or fired up or feel like there's an uphill climb. this can mean taking on numerous projects at once or simply looking at the work of other artists I love and feeling so rubbish that they are better than me that it forces myself to push my work and think outside the box.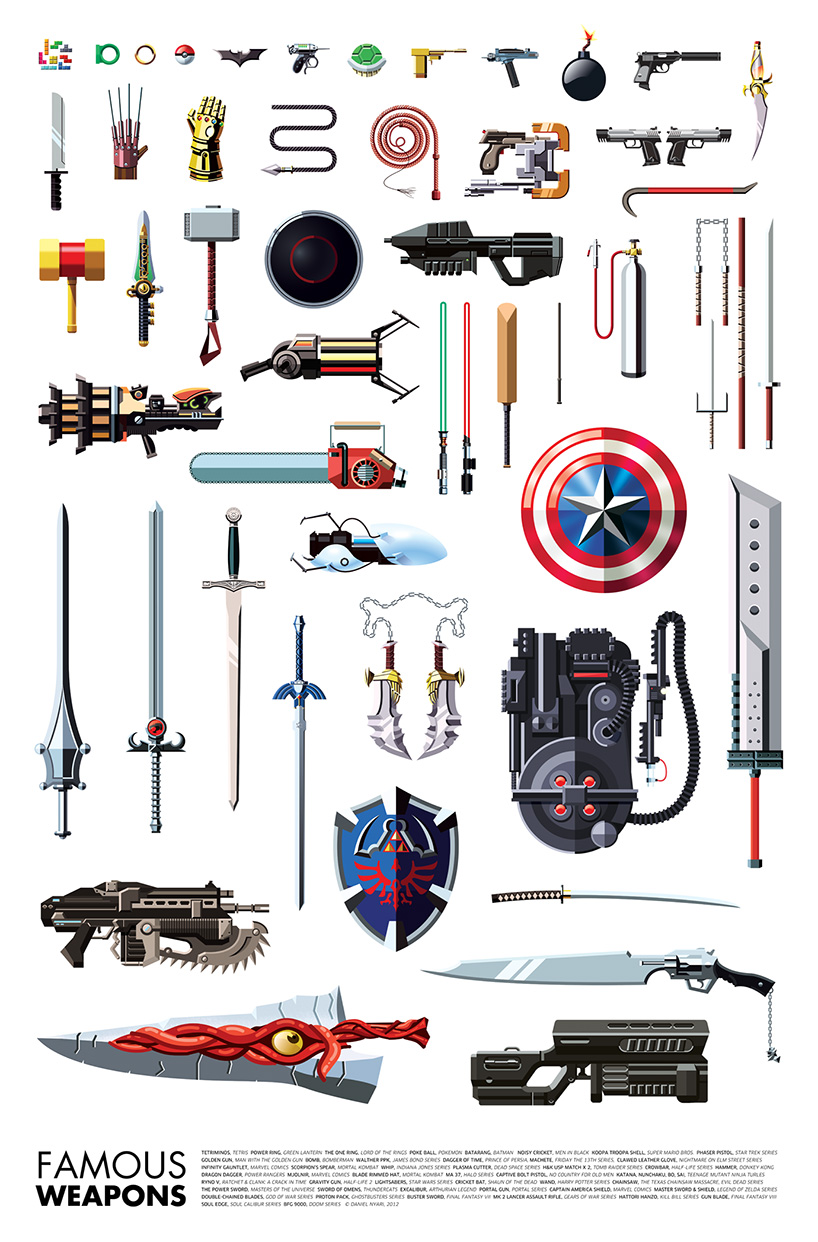 DB: do you have any superstitious beliefs or self imposed 'rules' that you live by?
DN: superstitious beliefs, no. rules, definitely. I constructed my style in mind with a certain set of rules and guidelines that not only guide the visual style I want to communicate but also limit me in a way that allows me to keep my ideas fresh. as I mentioned, I work well with obstacles, or rather I like to be pushed or contained in order to fire me up creatively so giving myself those rules really forces me to explore new ideas and help me improve.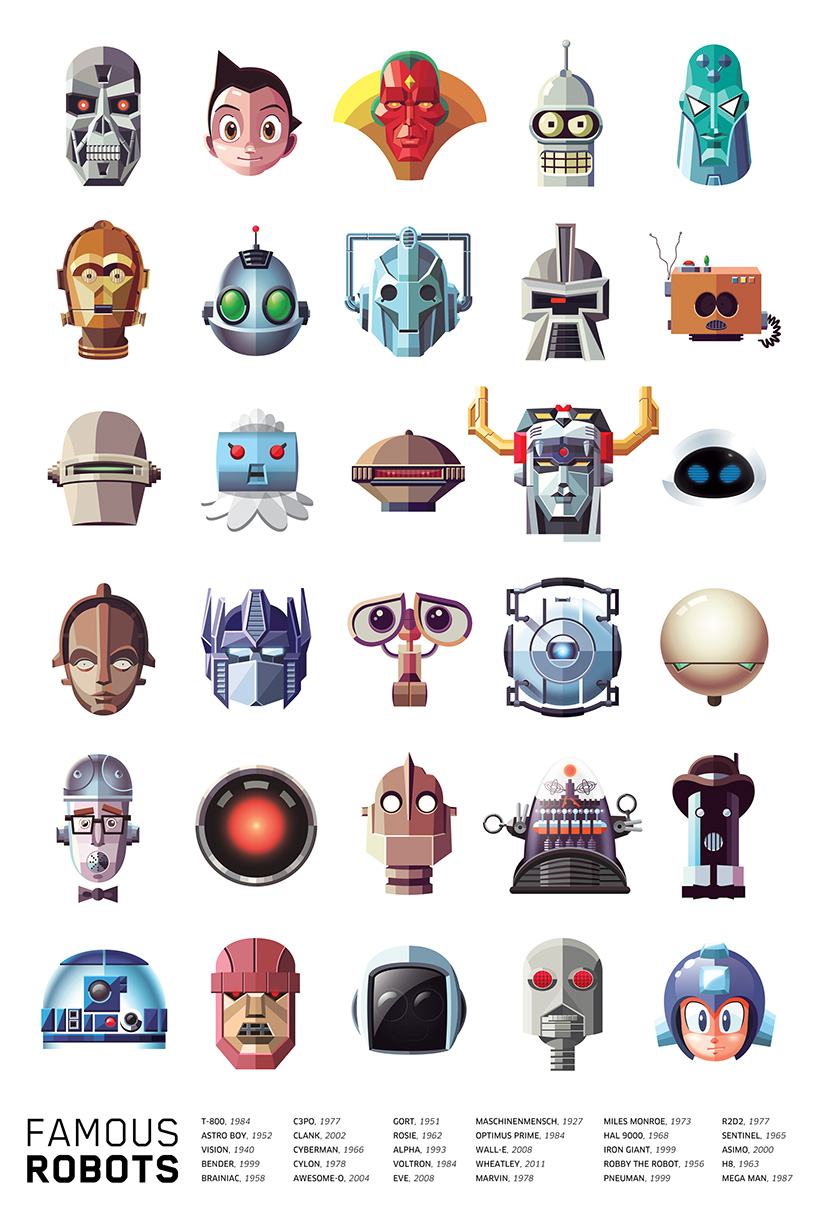 DB: what do you hope to do in 2014 that you have never done before?
DN: I have a list of goals that I like to write down on new years eve, every year and make sure they are checked off 365 days later. I'm happy to say my last to-do-list from 2013 was completed, so naturally I made one again for this year.
first and foremost, my priority is always to improve myself, to explore things out of my comfort zone. I am harshest critic, so this year perhaps I'll try to be a little nicer to myself.
work-wise, it's to expand on my style, to make it second-nature. commercially it will be to try to work in advertising, hopefully with a big sports brand like adidas, puma, nike or even with some of the big football clubs in the world. on a smaller scale it would be to do more expansive personal projects, like the narrative-centered work I mentioned before. even better would be to combine both those types of projects somehow.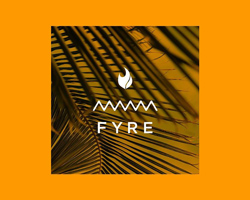 feb 10, 2019
feb 10, 2019
jun 21, 2018
jun 21, 2018
may 17, 2018
may 17, 2018
oct 04, 2017
oct 04, 2017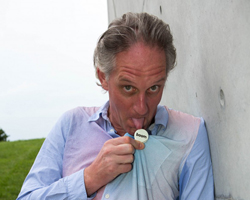 jul 29, 2016
jul 29, 2016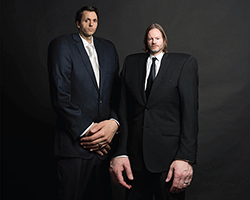 feb 21, 2016
feb 21, 2016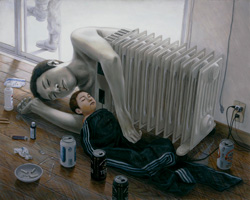 may 12, 2019
may 12, 2019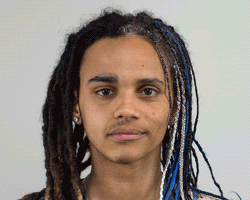 may 02, 2019
may 02, 2019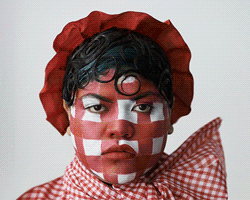 apr 06, 2019
apr 06, 2019
a diverse digital database that acts as a valuable guide in gaining insight and information about a product directly from the manufacturer, and serves as a rich reference point in developing a project or scheme.