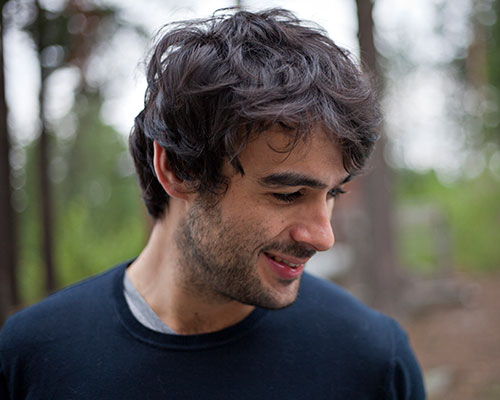 feb 09, 2015
interview with illustrator jonathan calugi
interview with illustrator jonathan calugi
jonathan calugi is an italian illustrator based in pistoia. from his self-proclaimed chaotic workspace, he creates clean illustrations and patterns for leading for numerous clients and for his self initiated projects. each piece is a take on his quirky child-like doodles with clean minimal lines and simple, uncomplicated colors. he told designboom more about his work.

designboom: what originally made you want to become an illustrator / artist?
jonathan colugi: I've loved to draw ever since I was a small child. now I usually play with color and forms but I never studied to become an illustrator. when I was young I was in a music group and drew our CD covers. my girlfriend suggested to put them all on a website, eventually people started to notice me and I started to do work for clients. I love my job and I think I'm very lucky to do what I do for a living, but I really need to draw and would do even if nobody asked me to. that's probably why the projects I enjoy most to this day are my own projects.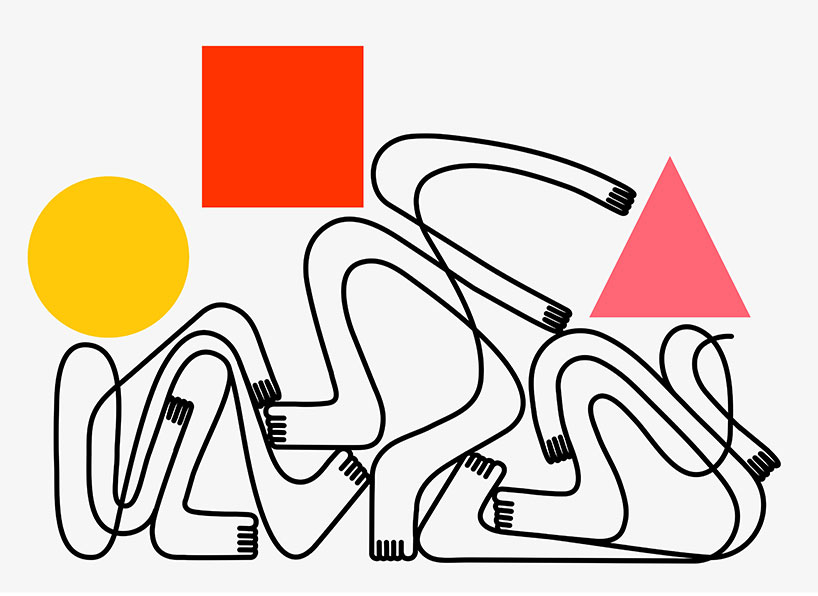 DB: how would you describe your approach?
JC: as going from from chaos to order, following my instincts, having fun and not taking myself too seriously.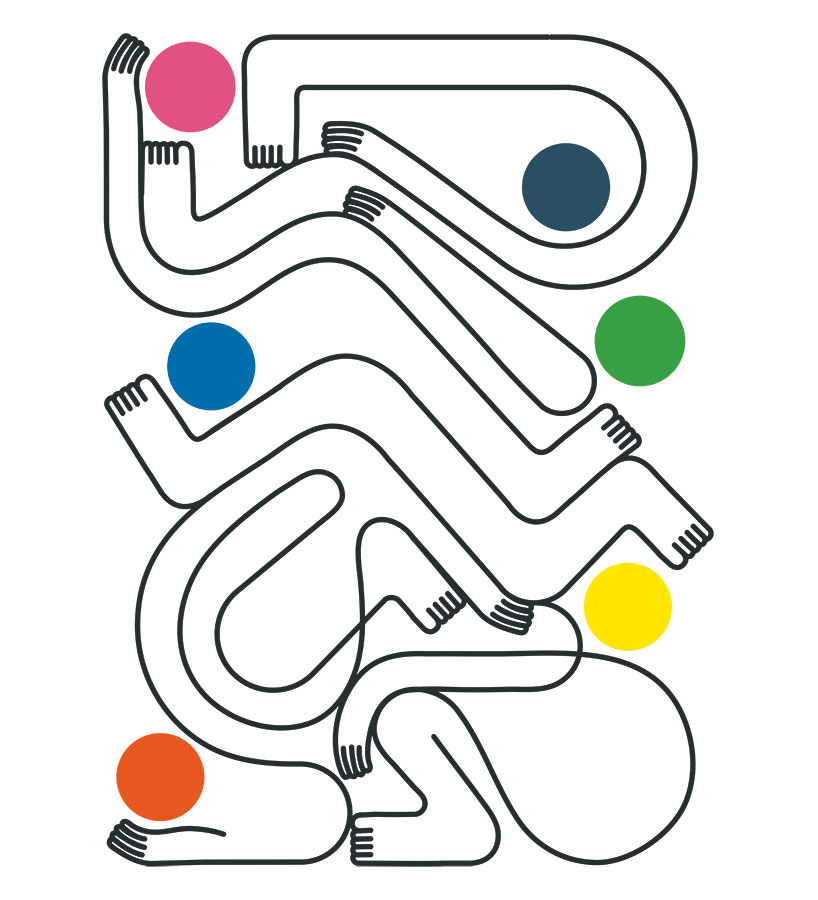 DB: who or what has been the biggest single influence on your way of thinking?
JC: my family – for me it's very important. I grew up with the idea that everything is possible and I has been always free to express myself.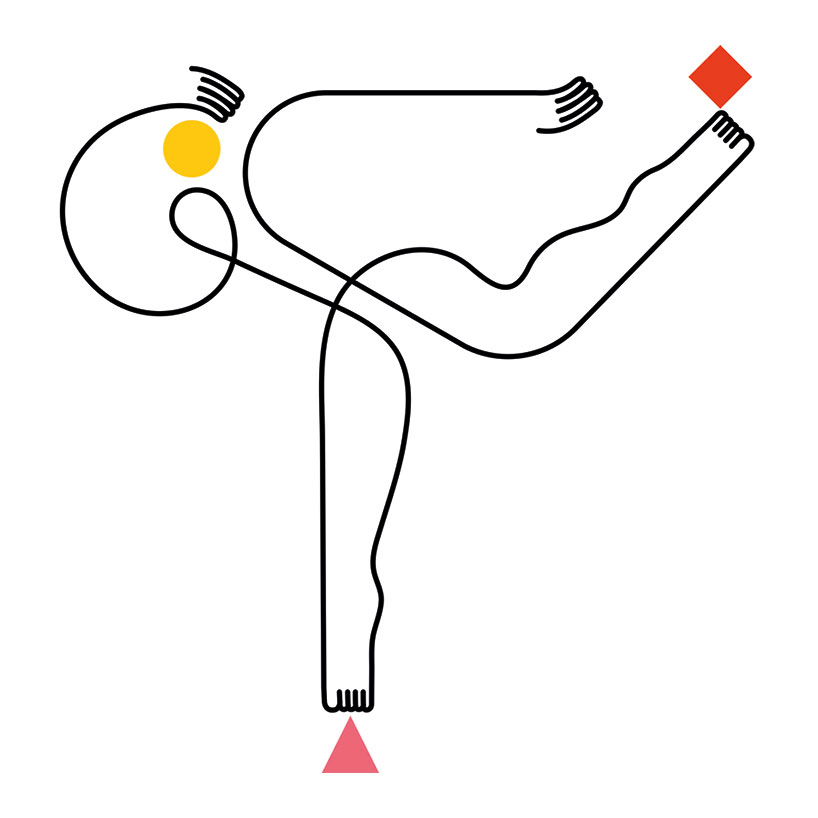 DB: has anything you have seen recently changed your views on art or design?
JC: last month I saw yves klein's piece 'pure pigment' at the 900 museum in milan and was totally fascinated by the power of the pure color. so simple but yet so powerful.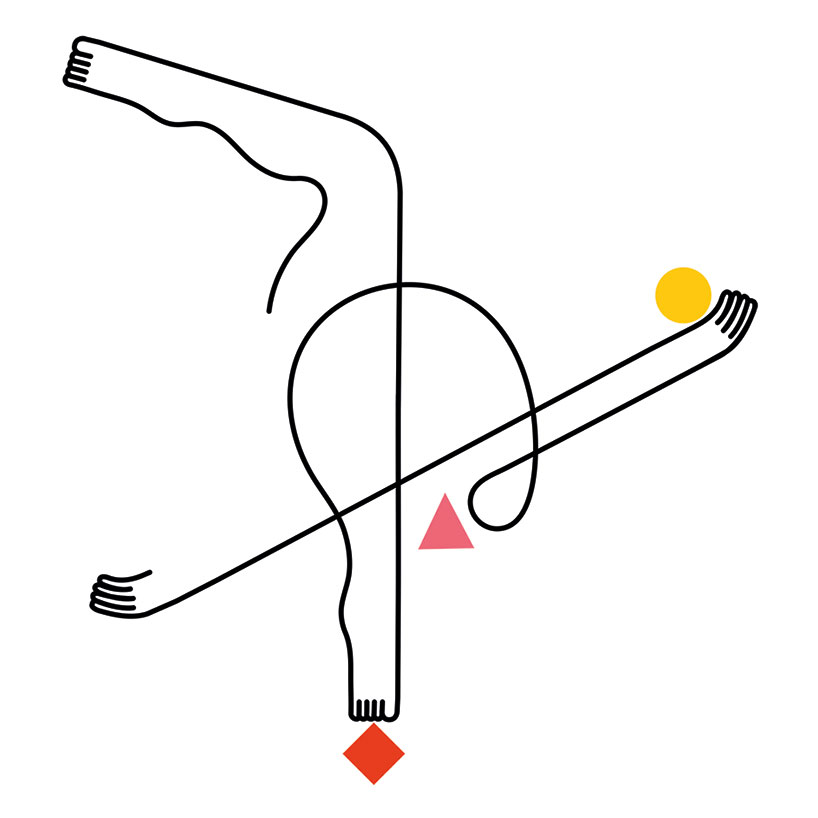 DB: what would you say is your strongest skill?
JC: to continually find a new starting point. if something is popular then clients start to ask you for something really similar to what you have done before. but since we are always changing as people it's not easy be yourself and find passion to repeat yourself so you have to find new things to keep yourself passionate about the work. right now I'm trying to do more with less in my works.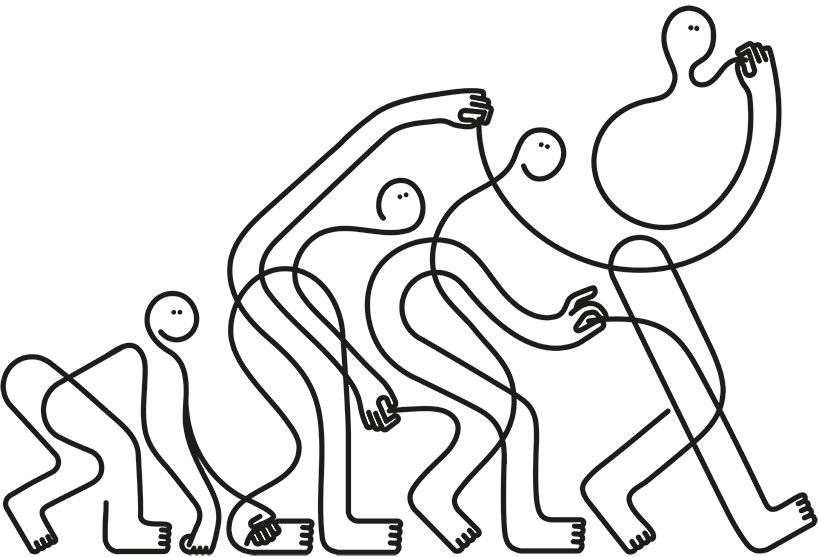 DB: what materials do you enjoy working with the most?
JC: I choose to use the computer as a self imposed limitation. in my life I'm really chaotic so I decide to use just a software like (adobe illustrator) and just stick to its line tools. cut, paste, draw, just this, no more than a line. I do enjoy to work with other materials and mediums like screen printing for example and I look forward to working with even more materials in the future.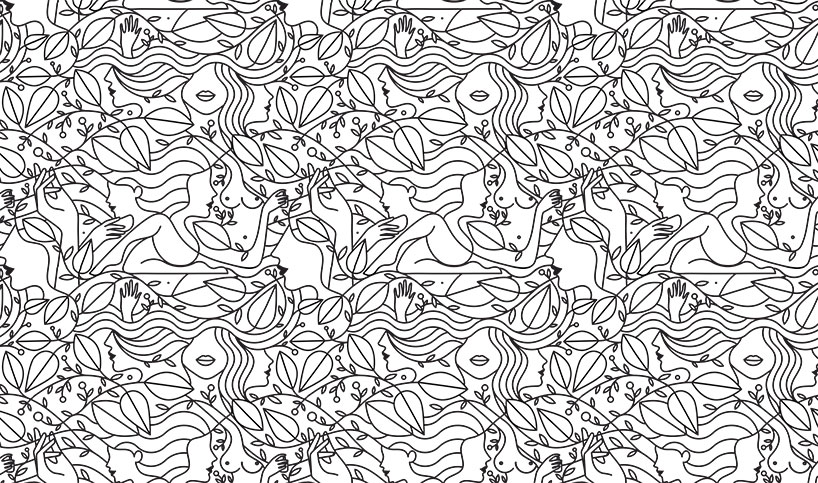 DB: what are your thoughts on specialisation vs generalisation?
JC: specializing means having an obsession. you live with it and sleep with it but I think it can become a cage of sorts. on the other hand being a generalist can lower the perceived value of the work. perhaps there are too many generalists today, at times the world can feel a bit superficial because of this. personally I believe that the solution is curiosity. no matter if you're a specialist or a generalist, stay curious and you'll produce valuable work.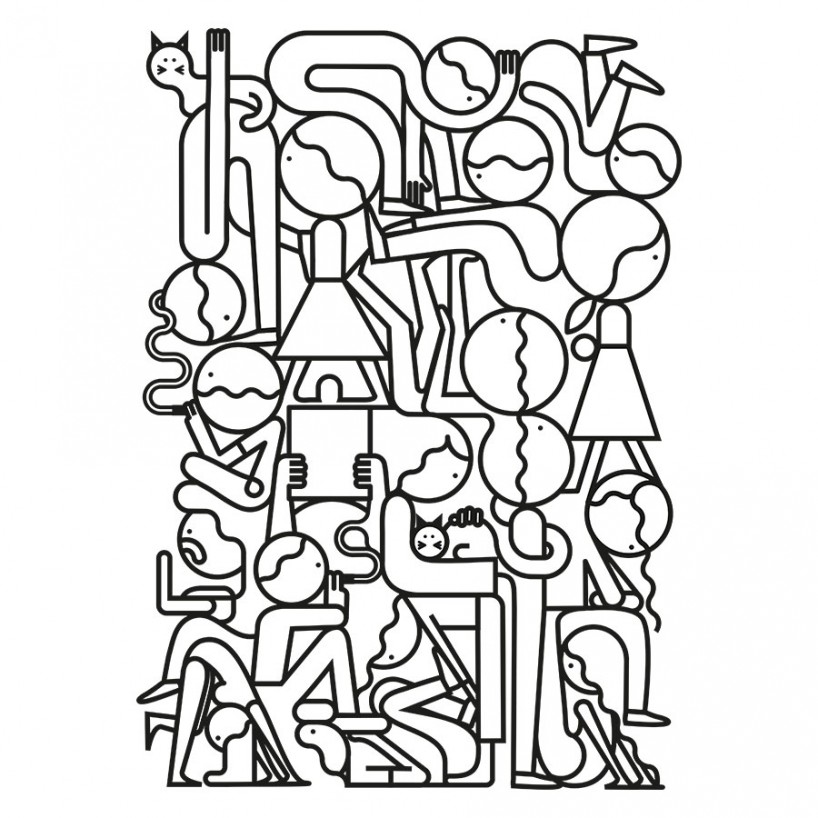 DB: how do you think online design resources have influenced the art being produced today?
JC: they have increased the speed of reception. all over the world you can be updated in a single second on the world of design . conversely it has standardized the production a lot. we are losing the idea of ​​looking for uniqueness because people doing perfect work with the computer, I believe that the flaws are what makes something unique.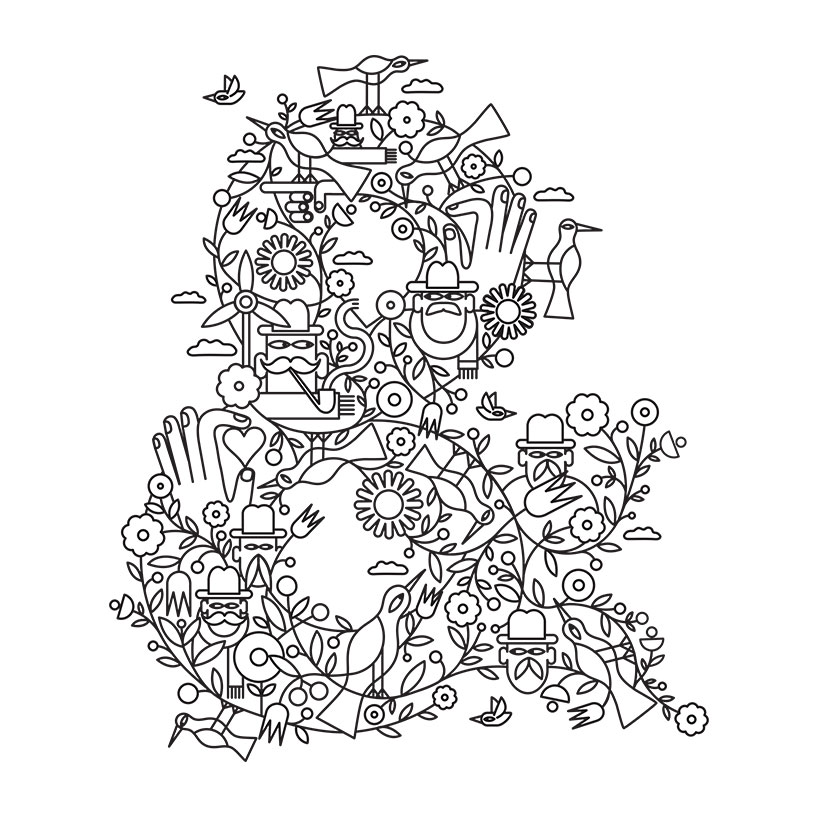 DB: what are you currently fascinated by and how is it feeding into your work?
JC: I am very fascinated by reduction. creating new things by using as little as possible. I'm fascinated by the idea of reproduction. something so simple that everyone can do. I wish I could do something so simple that everyone can do. I'm trying to reduce my work to a line and just some geometric shapes.
DB: what are you passionate about besides your work?
JC: basketball, good wine, good food, art galleries, music, cats and love.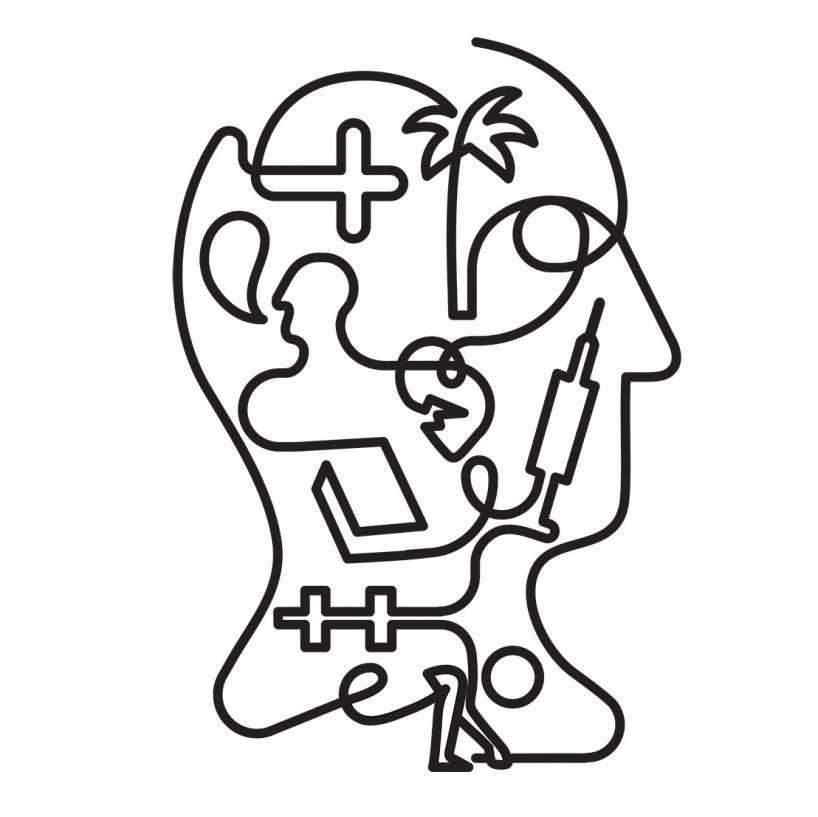 DB: do you have any superstitious beliefs or rules that you live by?
JC: try to be happy. there is no time to be sad.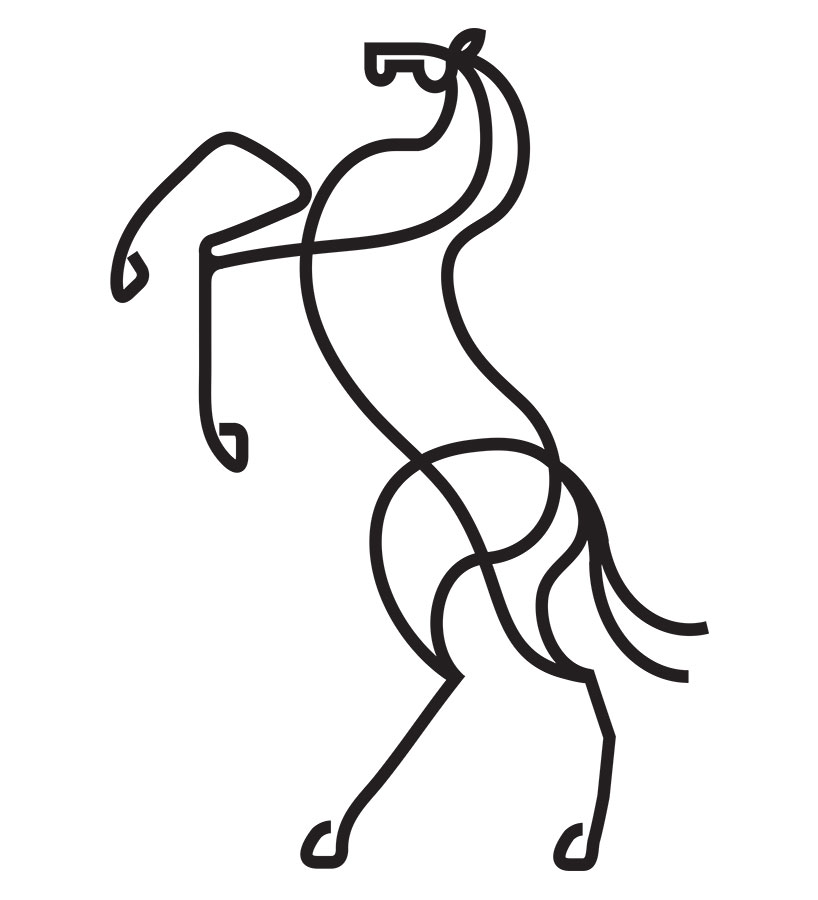 DB: what's the best piece of advice you have heard?
JC: draw a smile. last time that I saw my grand father he told me, the best things that you can do it's just two dots and one line. draw a
smile, it's enough.
DB: what's your personal motto?
JC: enjoy and spread love.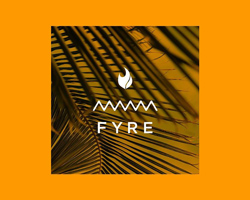 feb 10, 2019
feb 10, 2019
jun 21, 2018
jun 21, 2018
may 17, 2018
may 17, 2018
oct 04, 2017
oct 04, 2017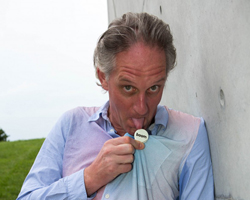 jul 29, 2016
jul 29, 2016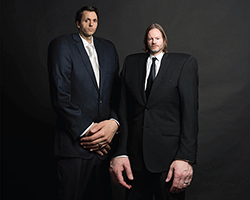 feb 21, 2016
feb 21, 2016
feb 20, 2020
feb 20, 2020
jan 28, 2020
jan 28, 2020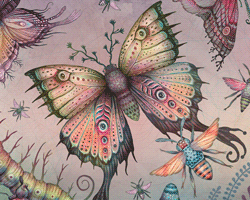 jan 21, 2020
jan 21, 2020
mar 15, 2017
mar 15, 2017
a diverse digital database that acts as a valuable guide in gaining insight and information about a product directly from the manufacturer, and serves as a rich reference point in developing a project or scheme.