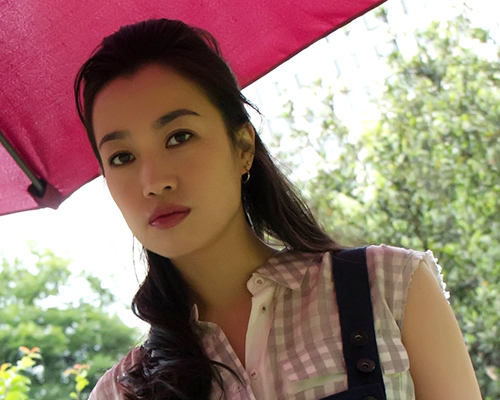 may 28, 2014
interview with multimedia artist yi zhou

interview with multimedia artist yi zhou
yi zhou is a chinese artist who creates multimedia installation artworks combining film, digital animation, photography, sculpture, painting, drawing, and contemporary music composition. her work has been shown at the shanghai biennale, the venice biennale, the sundance film festival and the cannes film festival. yi zhou is currently the art-director of tudou.com, and an ambassador for sina.com.
—
designboom met with yi zhou at the 2014 financial times business of luxury summit in mexico city, where she told us about her artistic influences, living in china and her approach to social media.
designboom: what made you want to become an artist?
yi zhou: I believe that in the moment that you admit to yourself that you are an artist, you become an artist. for me that was in 2003. there are many creative people in the world, but they they don't have the courage to become artists.
DB: who would you say has been the biggest influence on you as an artist?
YZ: a great deal of people but the biggest influence would probably be pablo picasso, because of his incredible body of work, his productivity and versatility. more recently the work of claude and françois-xavier lalanne has made a big impression on me.

the greatness, 2010
digital 3D video animation
music by ennio morricone
DB: your work covers several mediums, which do you prefer to work in?
YZ: I like to blur the edges between mediums and genres but I think my video work is the strongest. whether it's drawing, photography, sculpture or something else, ultimately all the work feeds into each other.
I'd definitely like continue to to work more on my design projects and collaborations with other designers, artists and brands and I'd like to move into architecture eventually. I have a lot of ideas and a lot of energy, sometimes it's quite overwhelming!
DB: do you always work with the same team of people to produce your videos?
YZ: yes, most of the time. I have a team of about ten people in china who I work with consistently and different collaborators will join us for specific roles such as music and so on.
DB: are you hands on with the creation of your work or are you more of a director?
YZ: both really and it's definitely a team effort. I'm in the office most days and like to be hands on, thinking up new ideas or how to get the look and feel we are aiming to achieve. I'm conscious about keeping the number of people in the studio to a minimum and talent levels to a maximum so that we have a very efficient studio. I don't want to end up micro-managing too much.

DVF, 2011
digital 3D video animation
music by ennio morricone
DB: what's the biggest lesson you have learned so far?
YZ: to always renew and challenge yourself. to push the boundaries of your work and your field. I've often noticed that many people, especially artists, start to be complacent once they become successful – so I work very hard not to be lazy or rest on my laurels.
DB: how do you keep your ideas fresh?
YZ: I travel as much as I can. keep an open mind. go to conferences and exhibitions. read. talk to people. observe.

rippling orchid melody, 2013
produced by yoox.com and moon prism digital arts ltd.
graphic design by yi zhou studio
DOP maximilla lukacs, assistant DOP andrew tonkery
DB: what made you decide to move back to china after living in europe for so many years?
YZ: china has gone through and is still going through such a big transformation culturally, economically, socially – in many, many ways actually. there's tons of interesting things happening all the time. I've been there for ten years now and there's still so many unique opportunities that arise from simply being there.
a lot of energy has gone into commercializing the landscape over the last decade and now I think it's time to put the same amount of energy into raising the level of cultural initiatives and facilities inside the country. I'd love to see more art, design, and architecture exhibitions – more high quality museums, more galleries – just as you can find in most major european cities.

the ear, 2009 (featuring pharrell williams)
3D animation / red camera
music by ennio morricone
DB: how do you decide on which brands you'll will work with and which you won't?
YZ: I have to feel like I have some affinity with the brand, as that's the only way to collaborate well. I won't try to promote anything I don't believe in because I think people can always see straight through that.
DB: how do you keep your presence on social media platforms interesting and relevant to your audience?
YZ: I stay true to myself, I talk about my own interests and rarely censor what I post.

the dream, 2011
commissioned by shaway yeh, modern weekly
styled by nicola formichetti
DB: do you have any superstitious beliefs or rules that you live by?
YZ: my biggest superstition is 'no second chances'. if something bad happens to me then I discard the clothes I was wearing at the time and never wear them again – that originates from some childhood failures as an athlete. sometimes, it goes even further… for example, if I have a bad experience at a restaurant or some other place then I never go back.
DB: what would you like to accomplish in the near future?
YZ: to stay happy, healthy and keep doing what I love.
mar 27, 2018
mar 27, 2018
mar 15, 2015
mar 15, 2015
jun 04, 2014
jun 04, 2014
jan 29, 2014
jan 29, 2014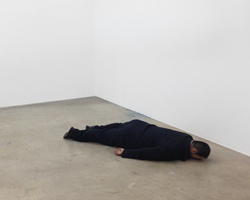 jan 02, 2014
jan 02, 2014
oct 28, 2013
oct 28, 2013
a diverse digital database that acts as a valuable guide in gaining insight and information about a product directly from the manufacturer, and serves as a rich reference point in developing a project or scheme.