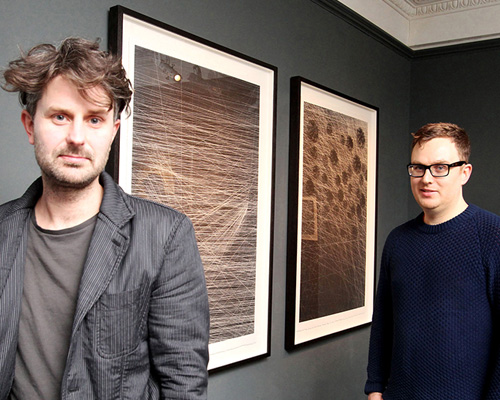 jan 31, 2014
interview with the artist duo kai & sunny
interview with the artist duo kai & sunny
kai & sunny are an artist duo based in london who have collaborated with alexander mcqueen, shepard fairey and the author david mitchell as well as showing their work at haunch of venison london, and the victoria & albert museum print archive collection. kai clements (left) told us more about their work…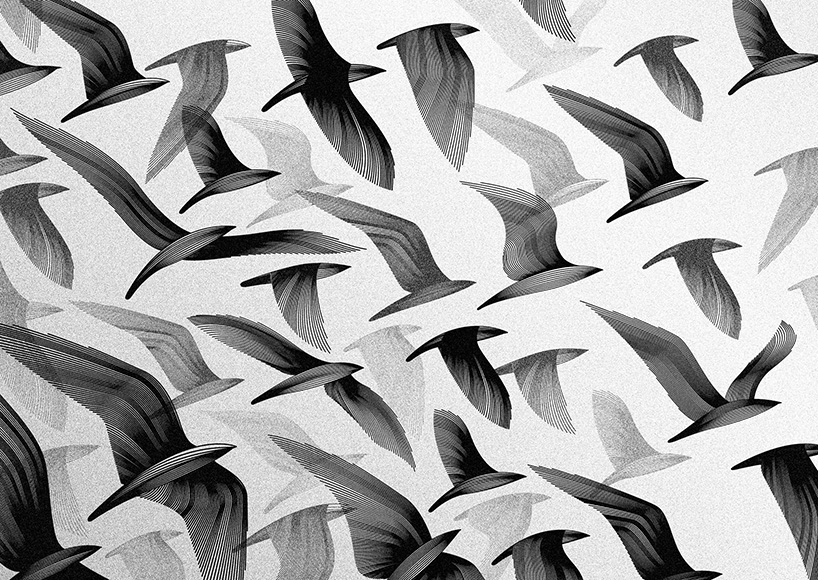 migration west mural – st katharine docks – london
DB: how did you both meet and what made you decide to work together?
KC: sunny and I first met at art college in the late nineties. when we graduated sunny went to work for a fashion brand called 'maharishi' and I went to work for a record label called 'mo wax'. a few years later we decided to start our own fashion brand 'call of the wild'. the brand was the reason we started working together. after a few years the label was stocked worldwide including liberty's, selfridges, harrods in london, and colette in paris. this was something we were very proud of and gave us confidence to move forward.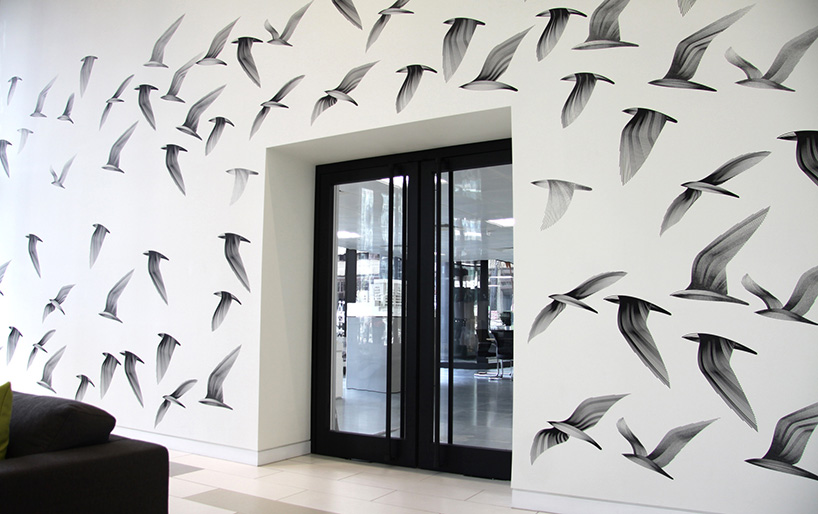 migration west mural – st katharine docks – london
DB: how do your different skills compliment or contrast each other?
KC: we do have different skills, however our approach feels 50/50. I think we compliment each other by giving each other confidence in our ideas. having worked together for over ten years we are at a stage where we can work through our disagreements.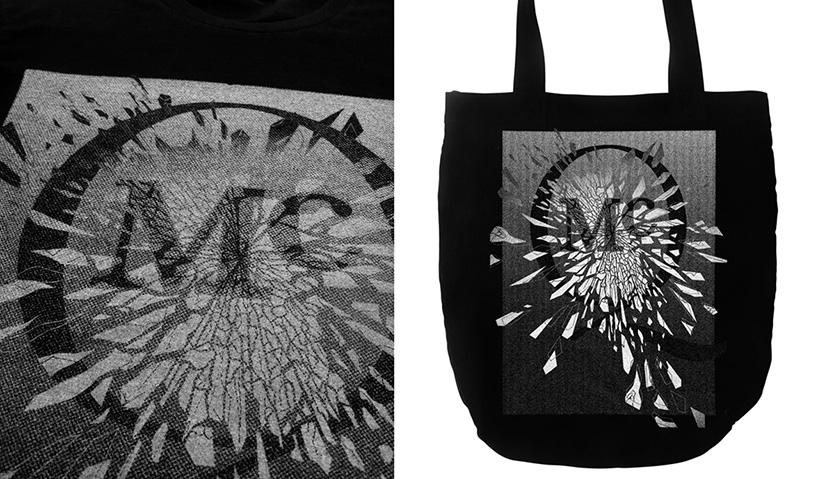 design for alexander mcqueen's mcq line
DB: please could you explain how you share or divide the work on a series or single piece?
KC: our process always starts with our ideas. we come up with ideas together and we then figure out between us on how to achieve them. we sketch out our thoughts and research elements. we then refine these sketches on the computer sunny often works on the earlier refining and I would work on the later refining. the process often goes back and forth a few times until we get to a stage that we are both happy with.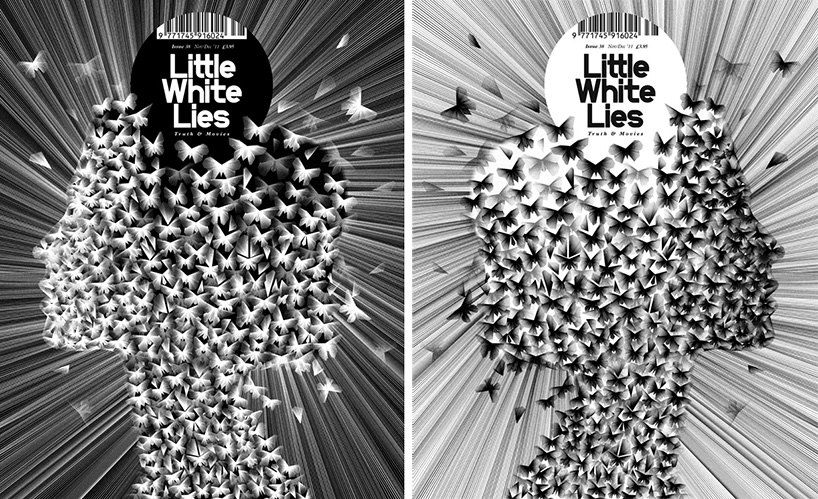 cover illustration for little white lies – issue 38
DB: what criteria do you use to judge what you want to explore in a project?
KC: each project has a different set of criteria but we are always drawn towards nature. last year we worked with david mitchell on 'the reason I jump' cover. after reading this book it gave us the idea for a show we had at shepard fairey's gallery, subliminal projects in LA the show was called 'caught by the nest'. david wrote us a short story exclusively for the show. we also did a collaborative print with shepard. the whole concept came about from one idea leading to another.
cover illustration for 'finch' by jeff vandermeer
DB: do you enjoy working with a specific brief from a client or having complete freedom?

KC: complete freedom is always nice and these days we have much more control over projects. however sometimes direction can send you down a path you haven't thought of and the results can be interesting.

cover for 'the reason I jum' by naoki higashida, intro david mitchell
DB: what areas of your work or themes are you hoping to explore in the near future?
KC: we will continue to explore nature and how we can provoke thoughts and memories. we would like to explore further how music and the written word fit together with our work. recently our work was described as 'simultaneously balancing the serene with the violent'.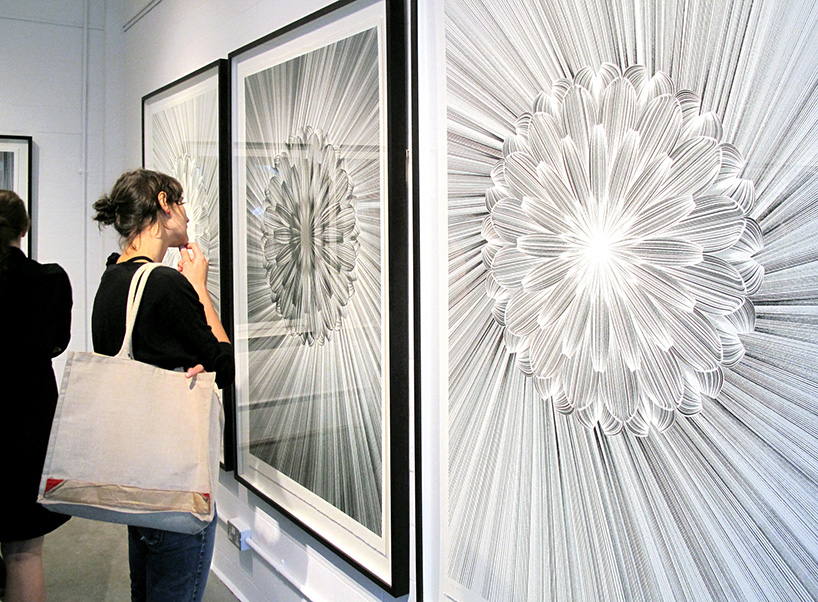 the flower show – stolen space gallery – london
DB: what do you do to keep your ideas fresh?


KC: inspiration is always around us, in all mediums. pop culture continues to inspire us. it's taken sunny and I ten years for our work to get to a place we are happy with. I feel we can continue to evolve and push our ideas much further and much deeper.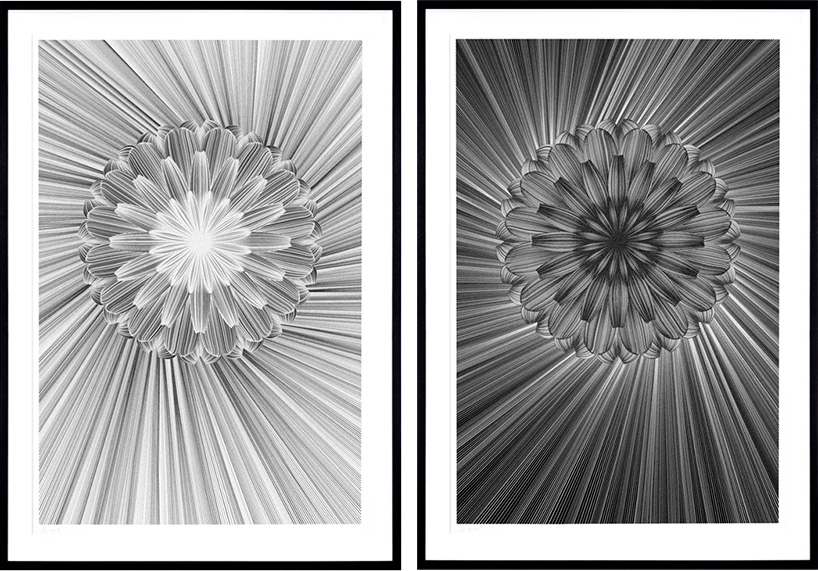 'flowers' from the flower show
DB: what's a piece of advice that you remember often or that you repeat to others?
KC: work hard and stay focused!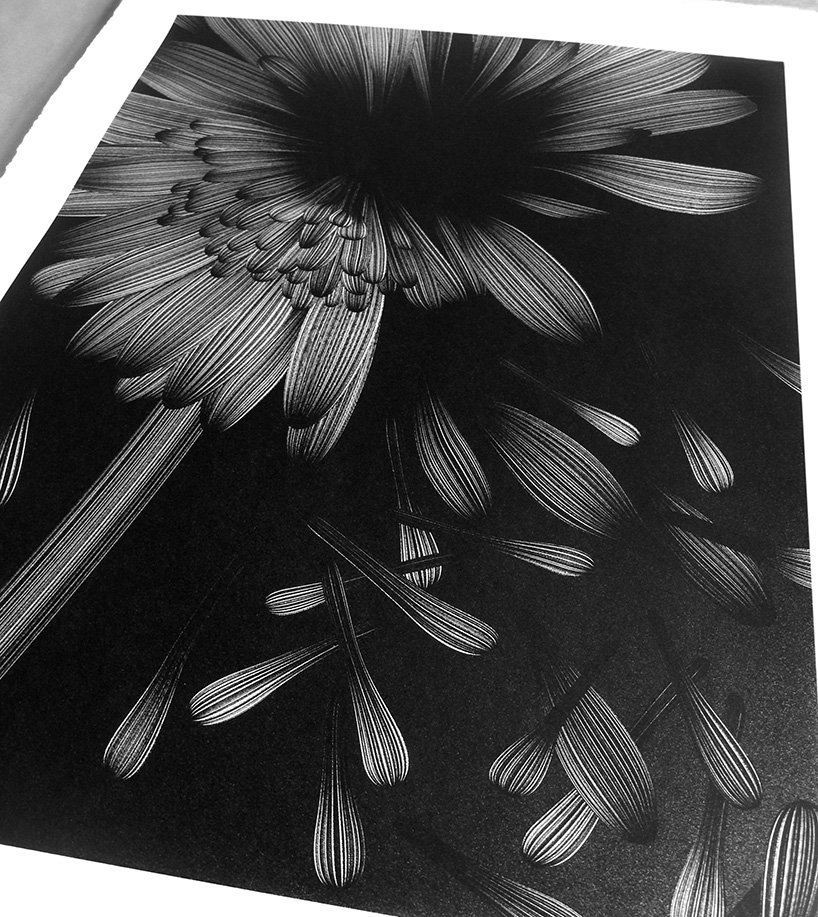 broken flower – love me love me not – limited edition print
DB: besides your work what are you both passionate about?

KC: we both have a love for pop culture and we originally met through similar interests in music and fashion. we also grew up in areas surrounded by nature. sunny in the lake district and I grew up in somerset. I believe we also connect on this level and have applied this back into our work. we also have a group of mutual friends.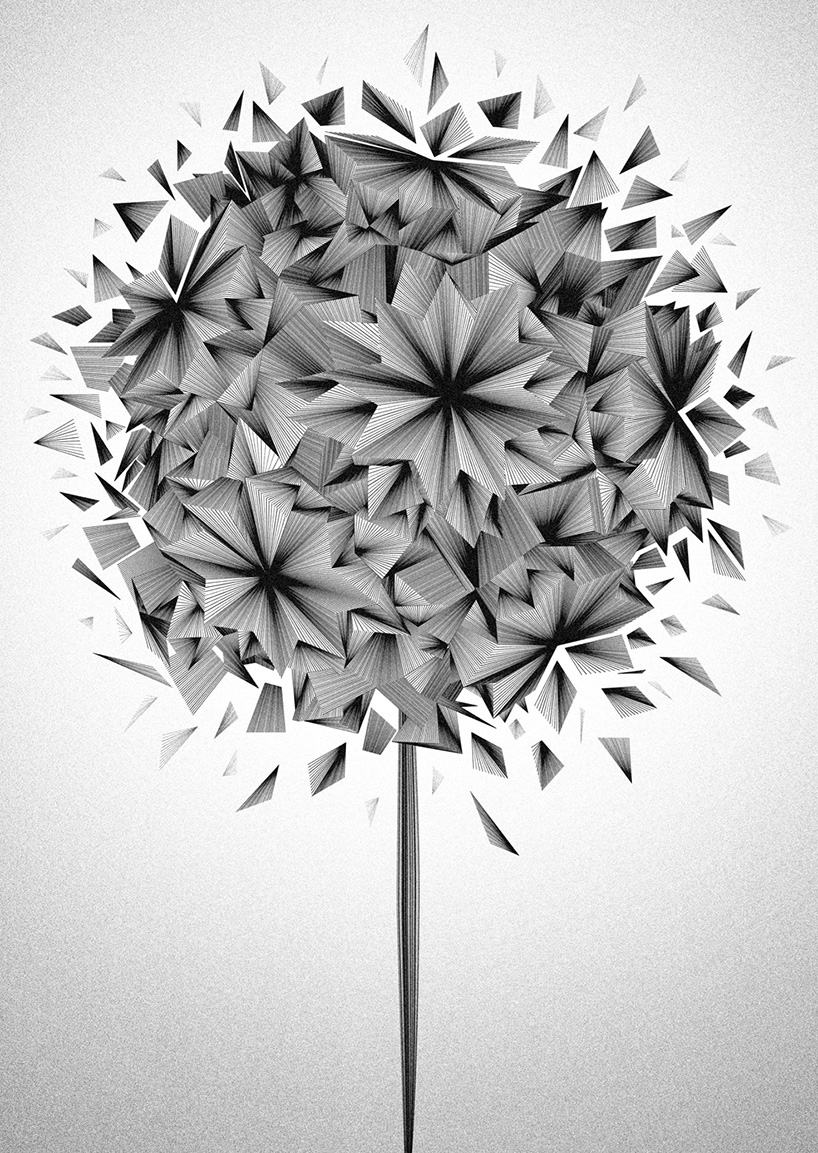 dandy – print
DB: do either of you have any superstitious beliefs or self imposed 'rules' that you live by?
KC: no, but I personally do like to keep quiet about things until they happen.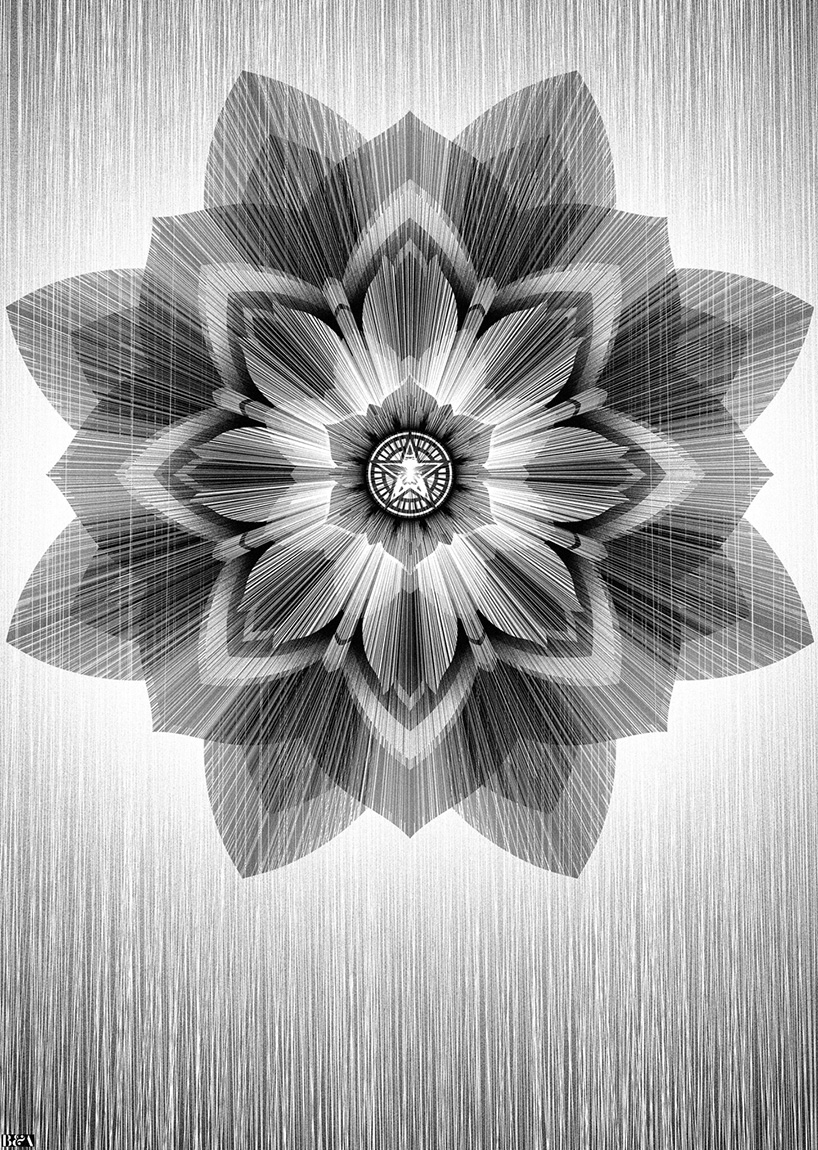 kai & sunny x shepard fairey collaborative print
DB: what do you know now that you wish you knew when you were starting out?

KC: we were always a bit scared of trusting people when we were starting out but we trust people much more easily these days and the trust between us is also much stronger.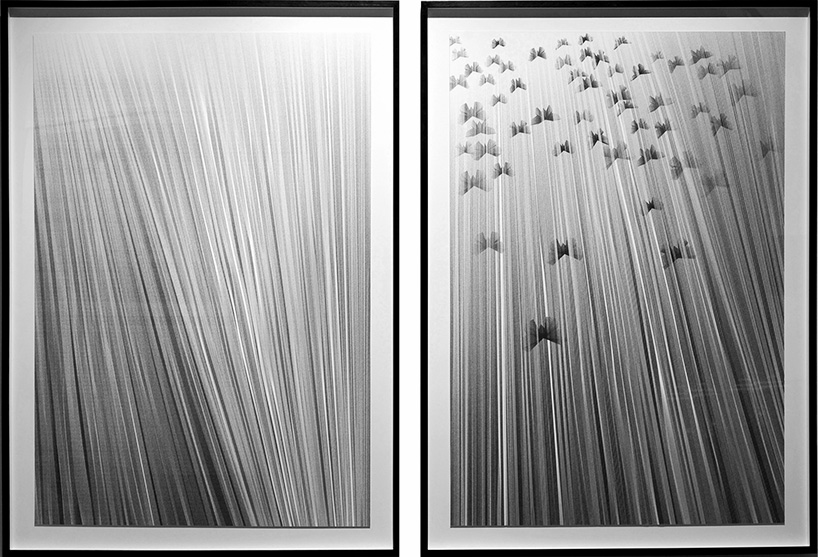 left: country tune – north
right: country tune – south
DB: what do you hope to do in 2014 that you have never done before?
KC: we hope to have a show later this year in a city we haven't shown in before. we also have a few other notable projects in the pipeline. perhaps another collaboration. aside from work it would be to take my kids to paris and finally buy a car.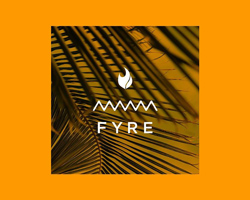 feb 10, 2019
feb 10, 2019
jun 21, 2018
jun 21, 2018
may 17, 2018
may 17, 2018
oct 04, 2017
oct 04, 2017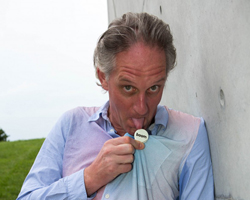 jul 29, 2016
jul 29, 2016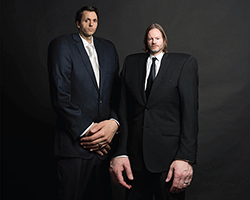 feb 21, 2016
feb 21, 2016
a diverse digital database that acts as a valuable guide in gaining insight and information about a product directly from the manufacturer, and serves as a rich reference point in developing a project or scheme.