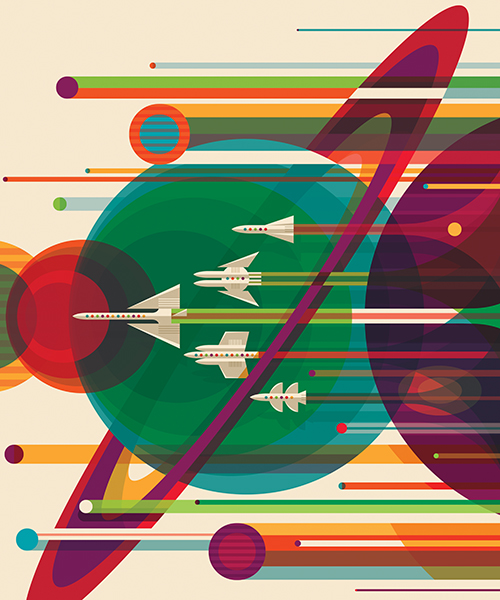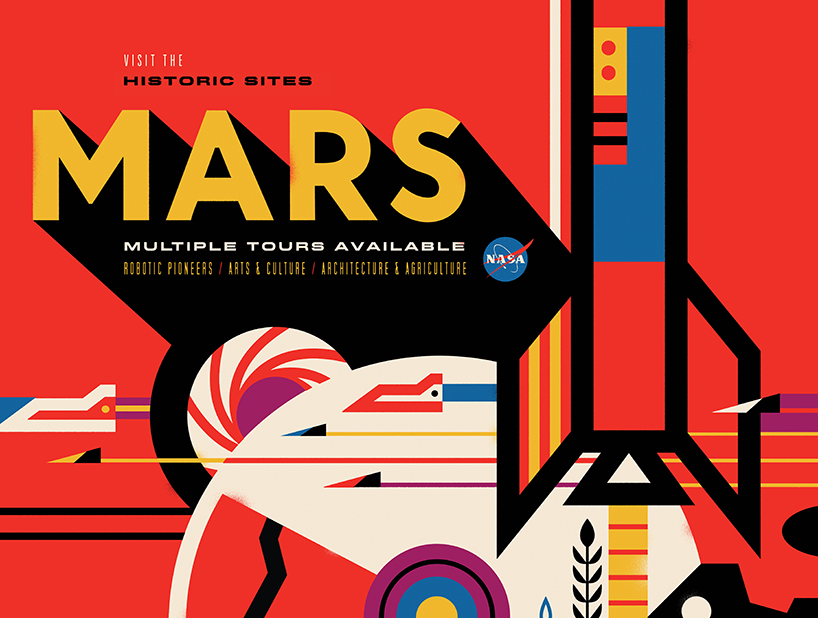 feb 11, 2016
invisible creature promotes space tourism with retro posters for NASA
invisible creature promotes space tourism with retro posters for NASA
all images courtesy of invisible creature
while the notion of 'space tourism' may still be light-years away, NASA's jet propulsion laboratory is already dreaming of the future. the team asked don and ryan clark of seattle-based invisible creature to create a trio of travel posters to promote outer space's most sought after locales. rendered in a retro-style reminiscent of 1950s album art, the bold, vibrantly colored works advocate galactic getaways to mars and enceladus, and a trip to four planets on the grand tour. like relics from the future, the posters promote 'historic sites', 'architecture' and agriculture' alongside prismatic graphics of spaceships, shooting stars and saturn's rings. see details on each of the posters in the artists' own words below.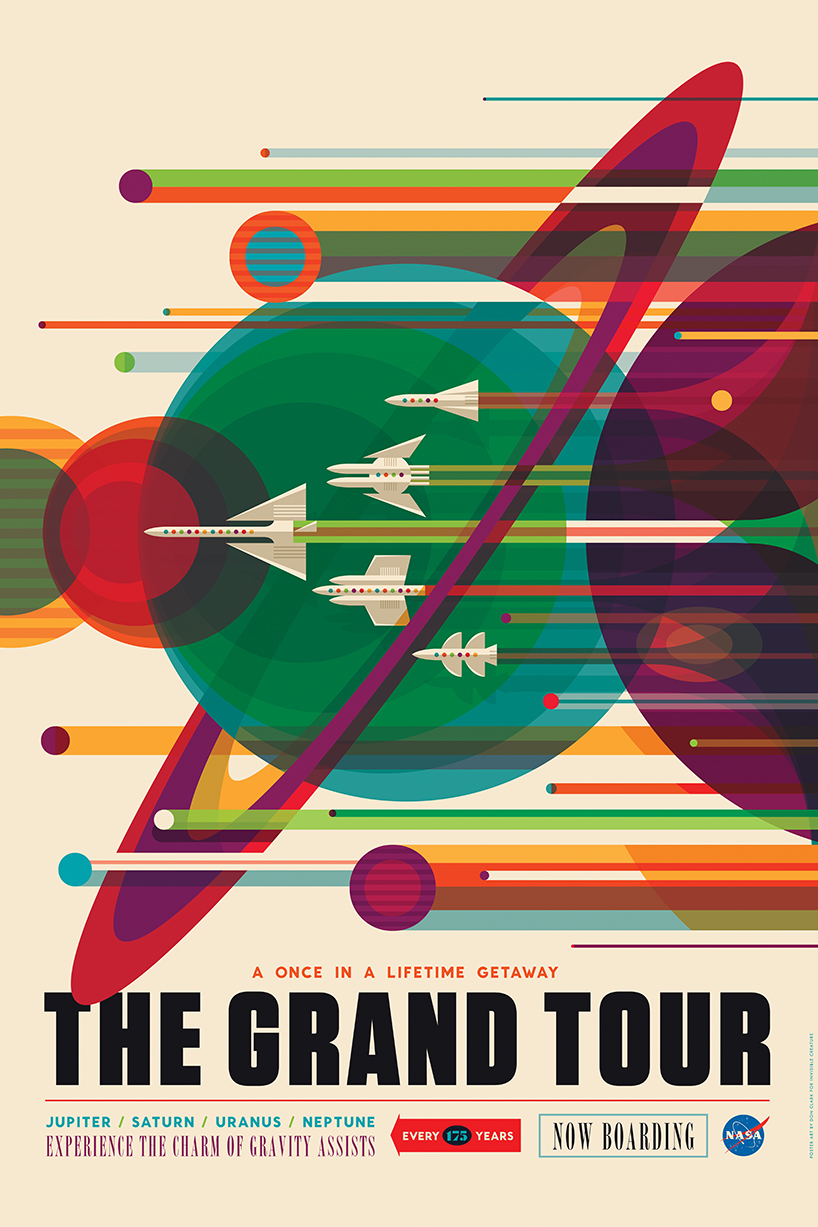 the grand tour
the three commissioned pieces are part of the NASA jet propulsion laboratory 'visions of the future 2016' calendar – an internal gift to scientists, engineers, government and university staff.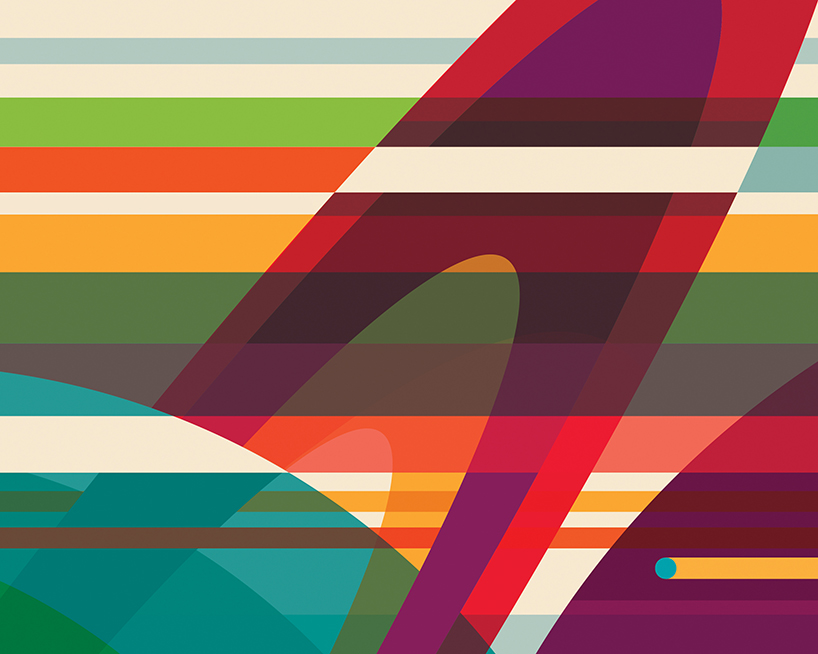 detail of saturn's rings on the grand tour poster 
the grand tour: NASA's voyager mission took advantage of a once-every-175-year alignment of the outer planets for a grand tour of the solar system. the twin spacecraft revealed stunning details about jupiter, saturn, uranus and neptune – using each planet's gravity to send them on to the next destination. voyager set the stage for such ambitious orbiter missions as galileo to jupiter andcassini to saturn. today both voyager spacecraft continue to return valuable science from the far reaches of our solar system.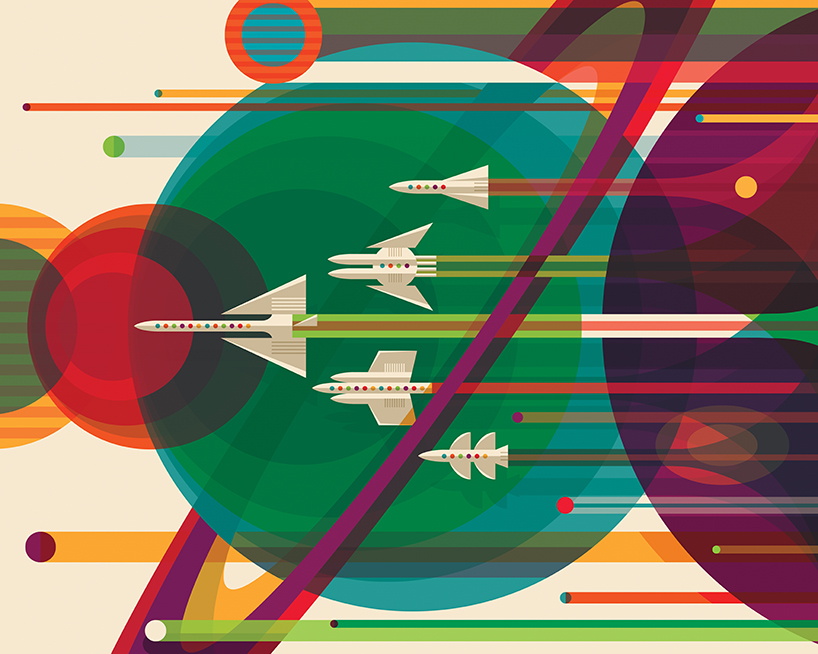 saturn's rings and shooting stars are expressed as colorful graphics and lines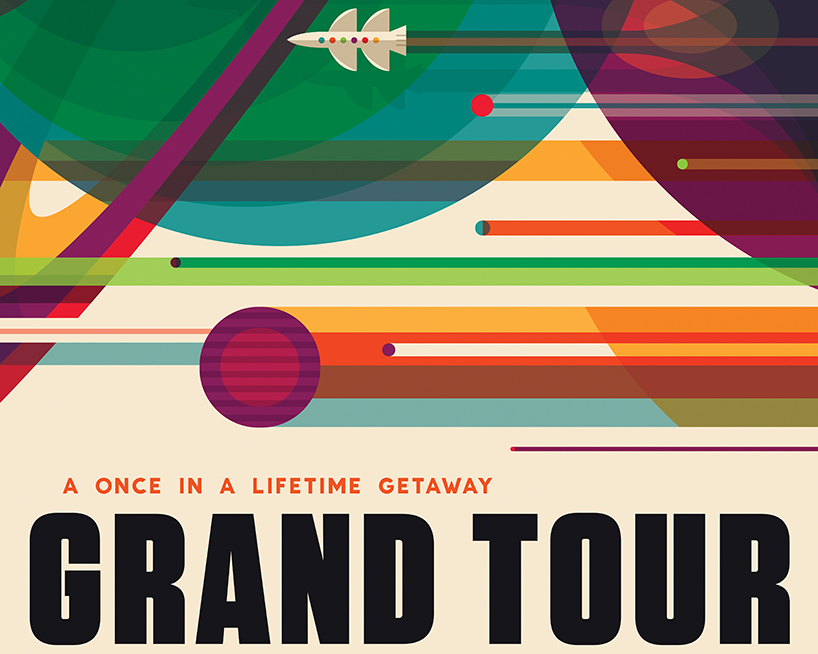 'a once in a lifetime getaway' on the grand tour 
mars: NASA's mars exploration program seeks to understand whether mars was, is, or can be a habitable world. missions like mars pathfinder, mars exploration rovers, mars science laboratory and mars reconnaissance orbiter, among many others, have provided important information in understanding of the habitability of mars. this poster imagines a future day when we have achieved our vision of human exploration of mars and takes a nostalgic look back at the great imagined milestones of mars exploration that will someday be celebrated as 'historic sites.'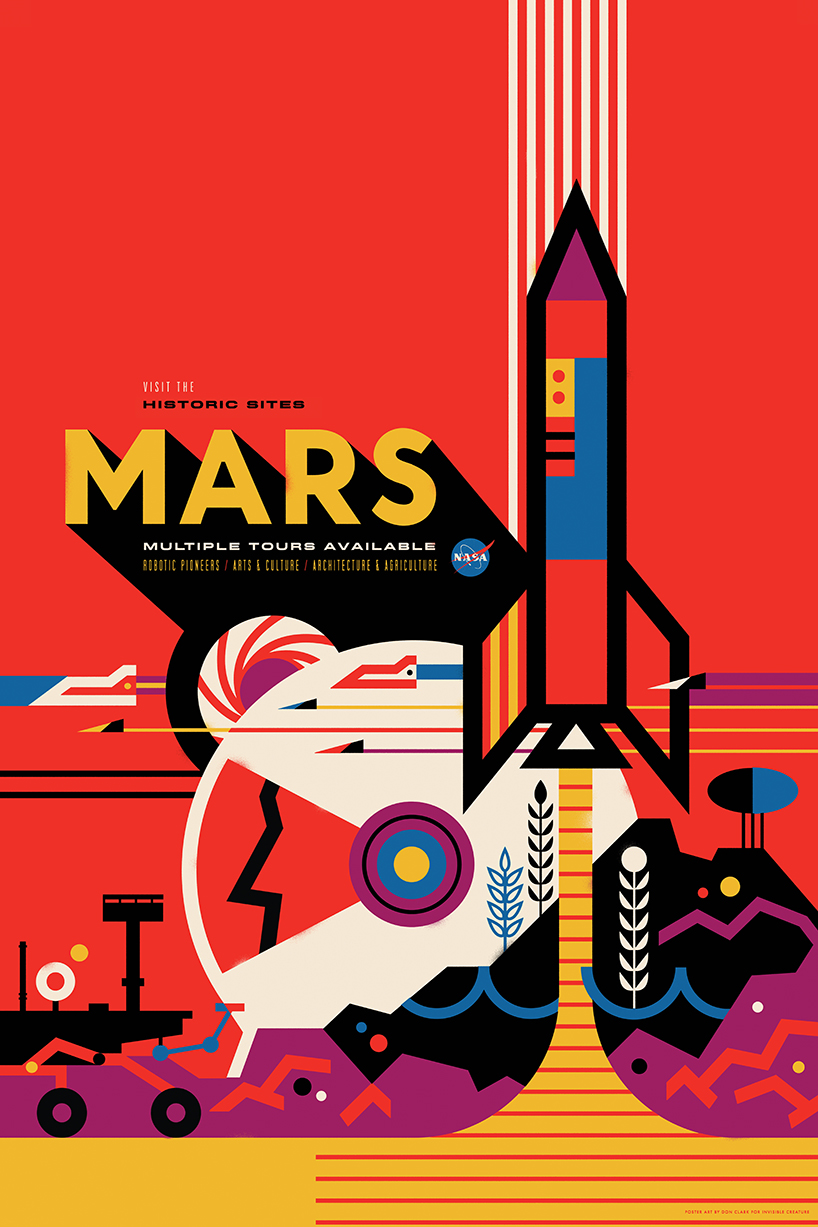 mars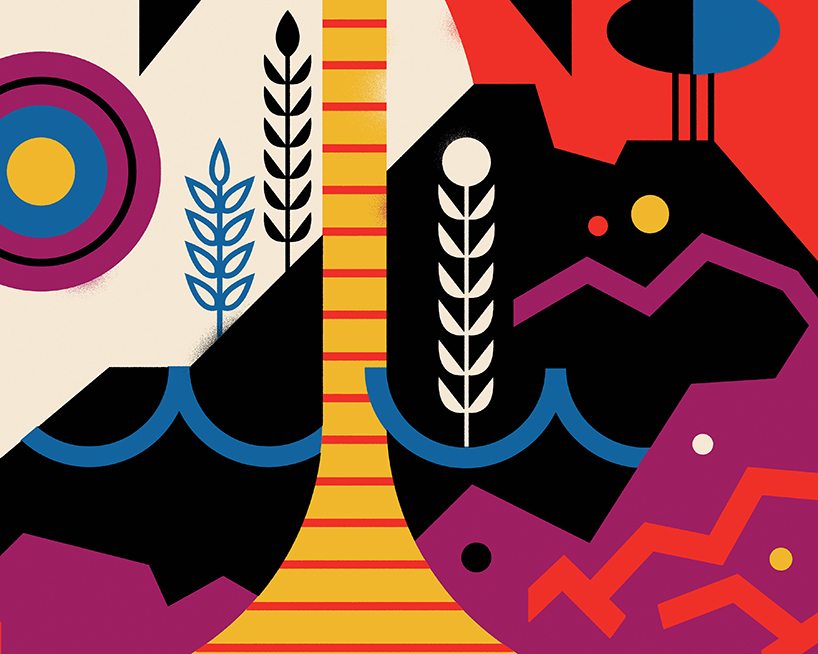 detail of agricultural elements on mars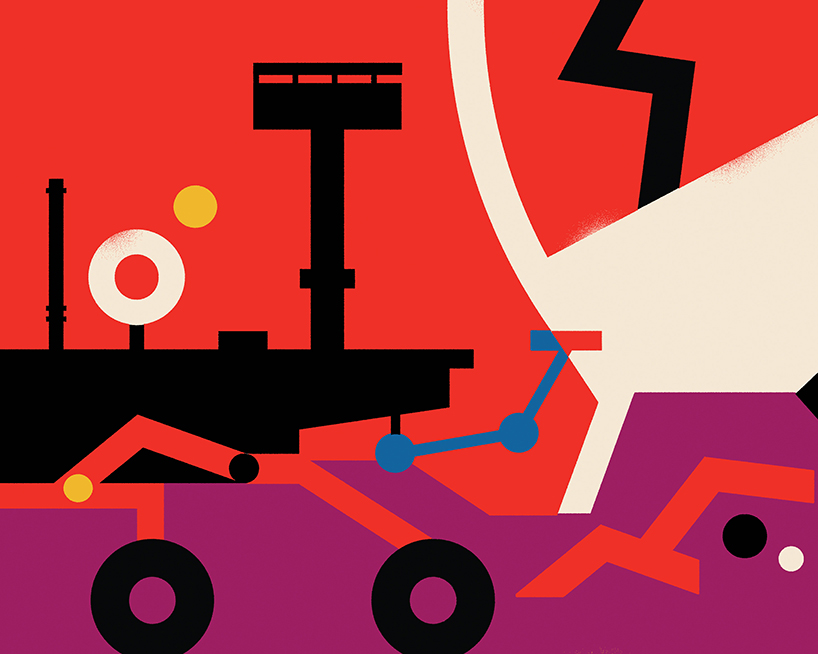 detail of mars graphics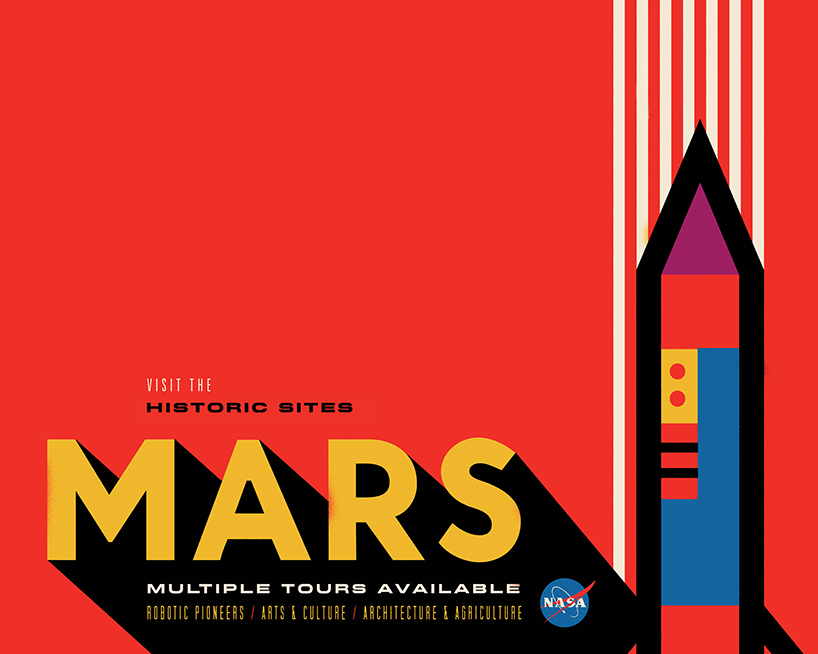 a colorful spaceship is included in the mars poster
enceladus: the discovery of enceladus' icy jets and their role in creating saturn's e-ring is one of the top findings of the cassini mission to saturn. further cassini mission discoveries revealed strong evidence of a global ocean and the first signs of potential hydrothermal activity beyond earth – making this tiny saturnian moon one of the leading locations in the search for possible life beyond earth.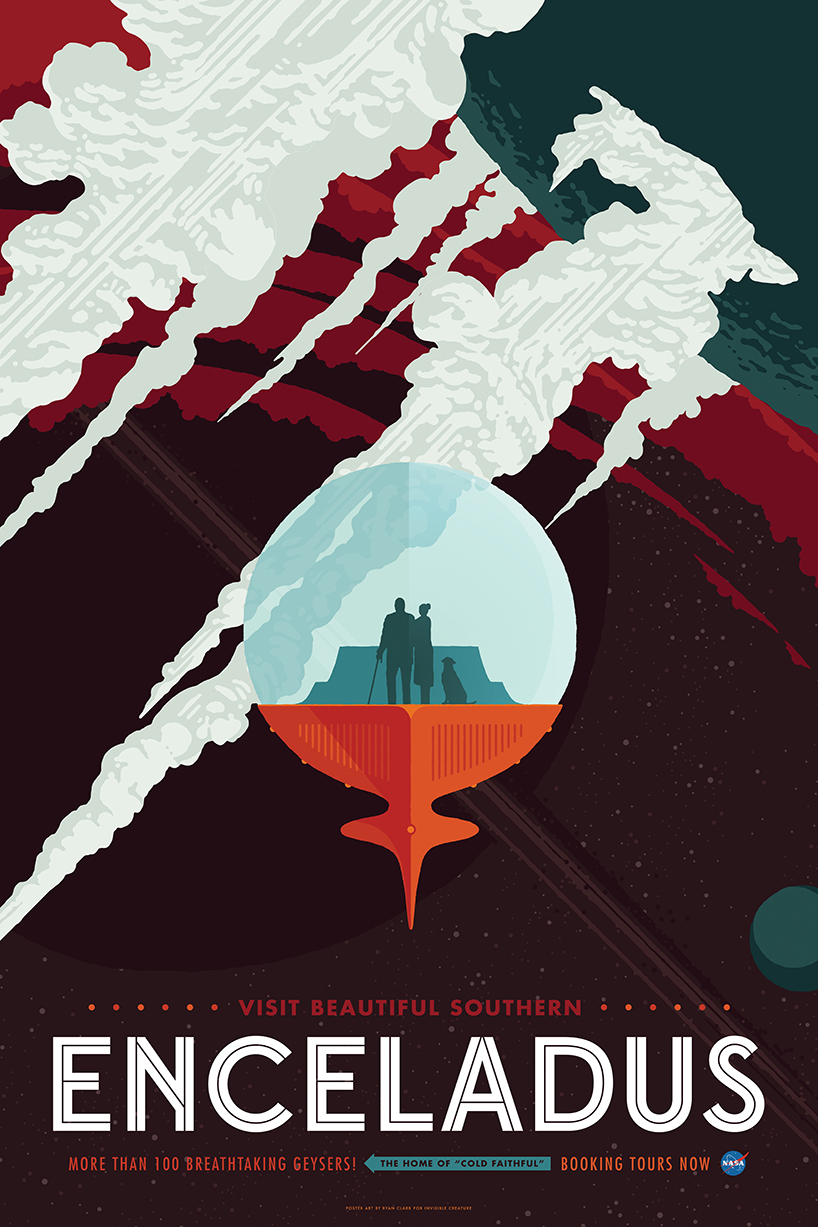 enceladus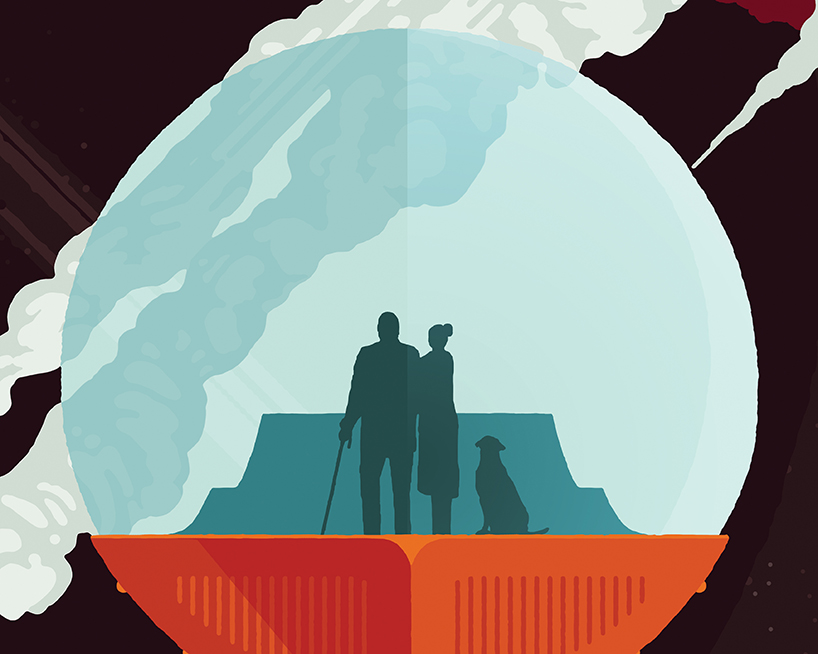 detail of two figures and a dog liviving on enceladus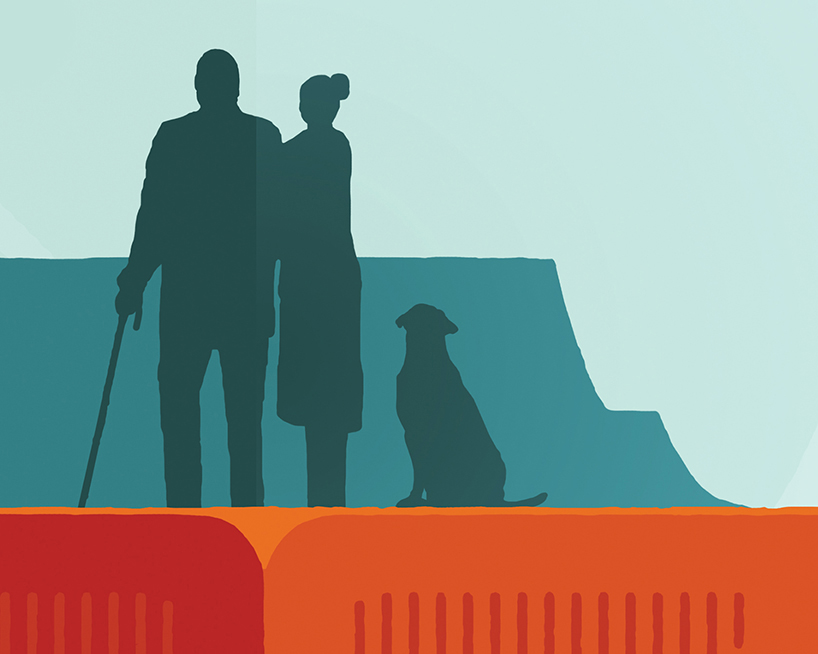 enceladus is one of the leading locations in the search for possible life beyond earth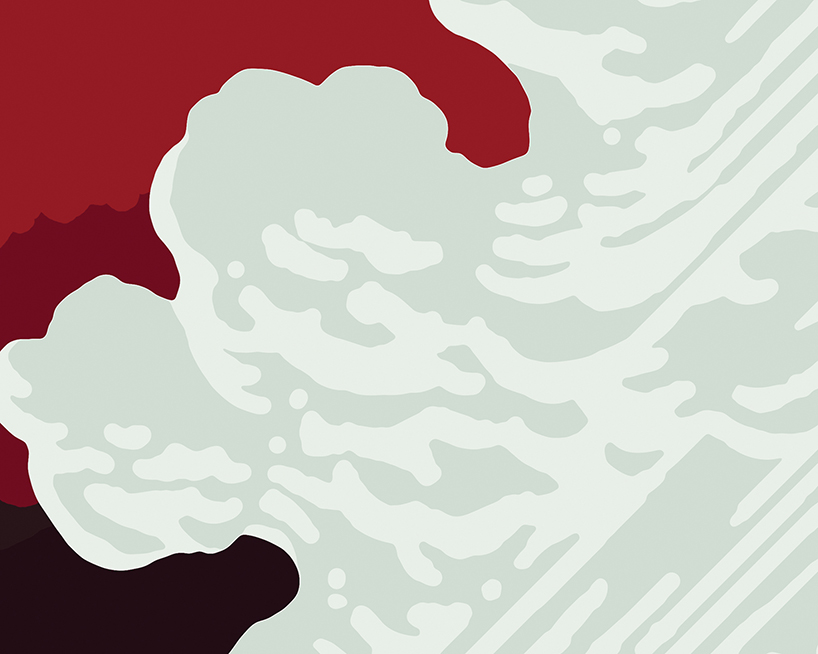 graphic detail from the enceladus poster 
NASA
(59 articles)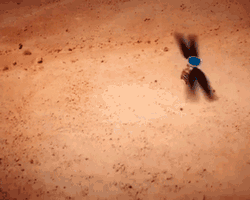 may 14, 2018
may 14, 2018
apr 04, 2018
apr 04, 2018
feb 07, 2018
feb 07, 2018
jan 25, 2018
jan 25, 2018
jan 11, 2018
jan 11, 2018
dec 29, 2017
dec 29, 2017
a diverse digital database that acts as a valuable guide in gaining insight and information about a product directly from the manufacturer, and serves as a rich reference point in developing a project or scheme.