for the last decade, liu bolin (also known as 'the invisible man') has made himself a canvas, projecting with paint the untold stories of the world on his own body. this poetic gesture is far reaching, and has taken him across the globe many times over. he has told the stories of hundreds of places and people. after a residency at celebrated champagne house ruinart and its vineyards last year, bolin developed a series of eight photographs that feature the artist and winemakers camouflaged in ruinart icons.
in conjunction with their exhibit at frieze new york, designboom sat down with liu bolin, who discussed the workings behind the paint, the ideas which motivate his projects, and the role of 'the invisible man' in a rapidly changing world.

(above) 'deep underground' | (main image) 'hiding in the vineyards with the ruinart cellar master'
all images courtesy liu bolin / ruinart
designboom (DB): we last spoke with you in 2013 during one of your previous visits to new york. in the last 6 years, how would you say your work changed?
liu bolin (LB): there have been two major changes since then. in 2013, more and more people participated in my artwork — sometimes even over a dozen — this all being a part of my 'target' series. secondly, in may 2015, my work shifted again with a series called 'hacker.'
DB: in turn, how have your interests shifted since then?
LB: the world has switched from cell phone to the smart phone, and with this, a smart phone culture has developed. it is something that initiated many changes in my work. during this time period in china, we had a transformation from using the social media platform weibo to wechat. just as in the united states, instagram is growing in popularity.
DB: do you personally feel the transition to visually-focused (social media) platforms?
LB: yes — but more so in general, these changes symbolize people going form the internet age to the smartphone age.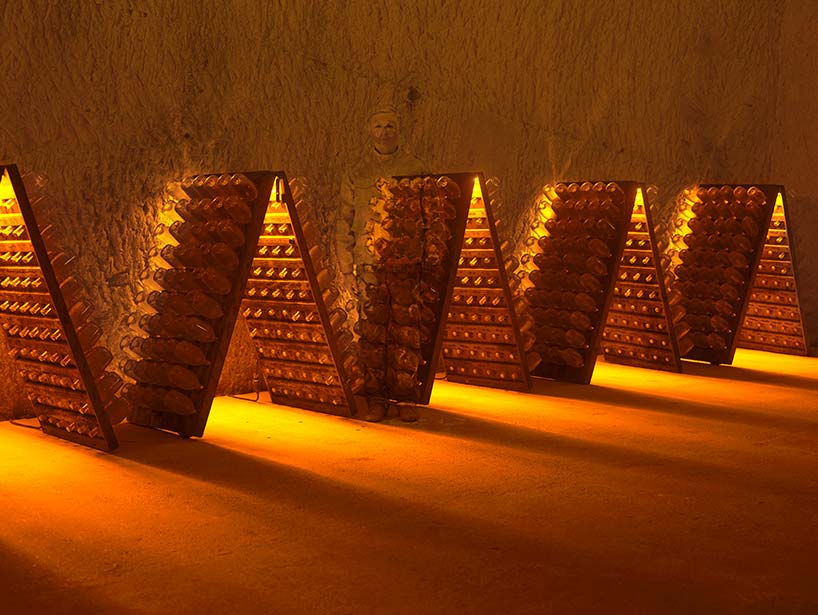 'hiding in the blanc de blancs crayère'
DB: information on the web poses something of a paradox, while it supposedly has all the answers, so much is lost in the sheer volume of content. how do you feel the internet plays into the work you do to reveal people's hidden stories?
LB: I actually focus on these issues, especially in my 'hacker' series where — after I take the pictures — I simply put them up on the internet. there have been changes with people's lifestyles. weather you like it or not, we have a right in such an age, and when you look back in time it will be more and more so. as far as I know with people, the philosophies we have — which often come from religion — focus on one question: about life and the soul. right now, technology has the potential to prolong life. combined with information technology, the biological and spiritual aspects of humanity are on the verge of having new relationships. the whole philosophy of before will be lost.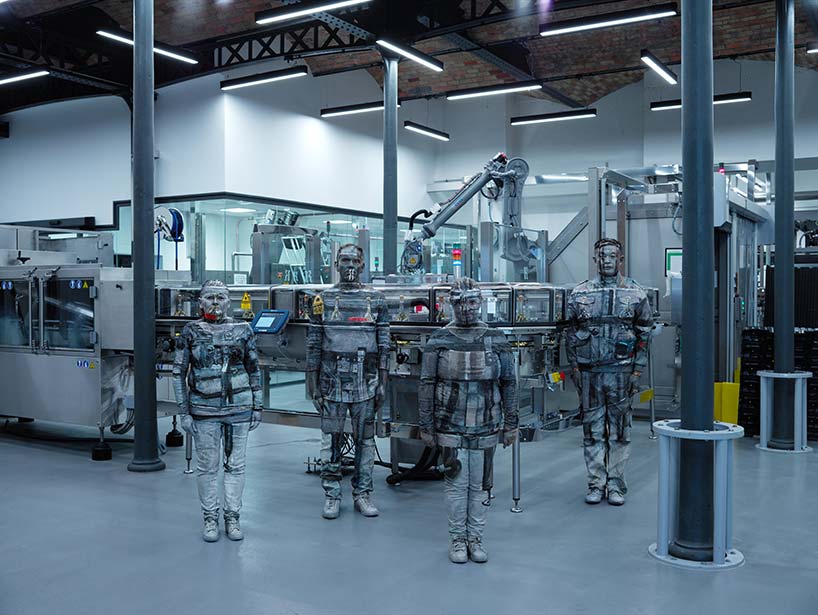 'disgorgement production line with workers'
DB: does this worry you, and do you think this transition is negative or positive?
LB: I don't need to worry, it will happen in the future. I think there is no right or wrong in this situation, it's like with the development of civilization — this change has always been eternal. the major concern is about the body and its changing relationship with technology in the years to come.
DB: are you a religious person?
LB: I use to believe in buddhism. but I don't practice anymore. now I'm a spiritual person — I have to be a spiritual person.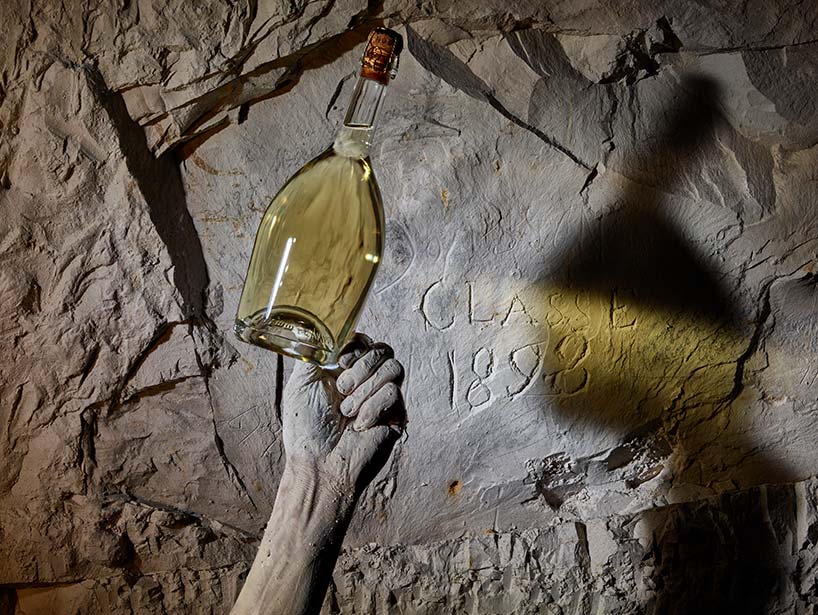 'the secret crayère'
DB: how does this new project in collaboration with ruinart, presented at frieze new york, stand out for you?
LB: in the process, I found that what touched me was the team's enthusiasm and their career passion, which is not unlike that of an artist. they work hard to master their craft. the team was willing do this profession for life. their achievement corresponds with the achievement of the champagne.
DB: how long did you work on this project?
LB: the negotiation stage took about half a year, after which, I made two visits: first to understand the project and the story and second to shoot, which took about 10 days.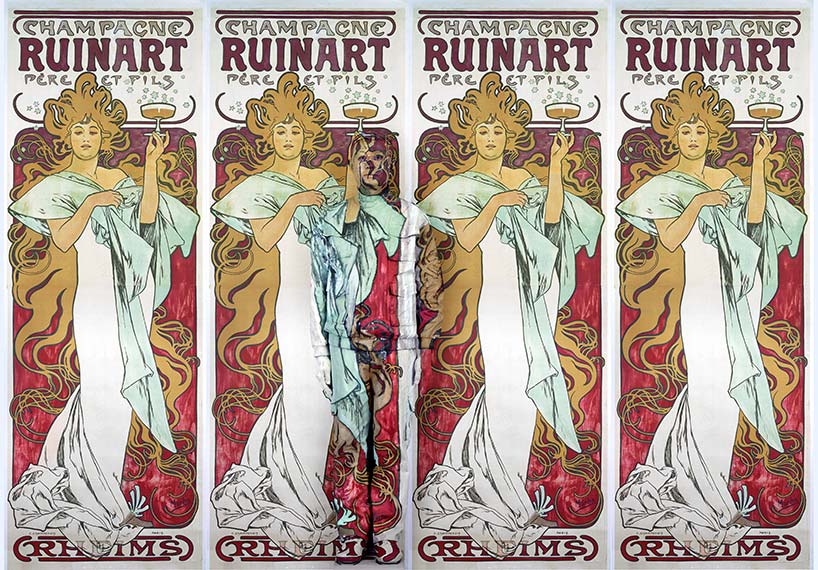 'hiding in mucha posters'
DB: is winemaking a subject you would be interested in delving into further?
LB: for me, it's similar to finishing a museum visit. I believe after this, I will have a stronger understanding of the work and can move on to other projects.
DB: do you feel in 2018 that the message you have been voicing over the years is growing in relevance? and how?
LB: it's a gradual process, yes. the information slowly aggregates.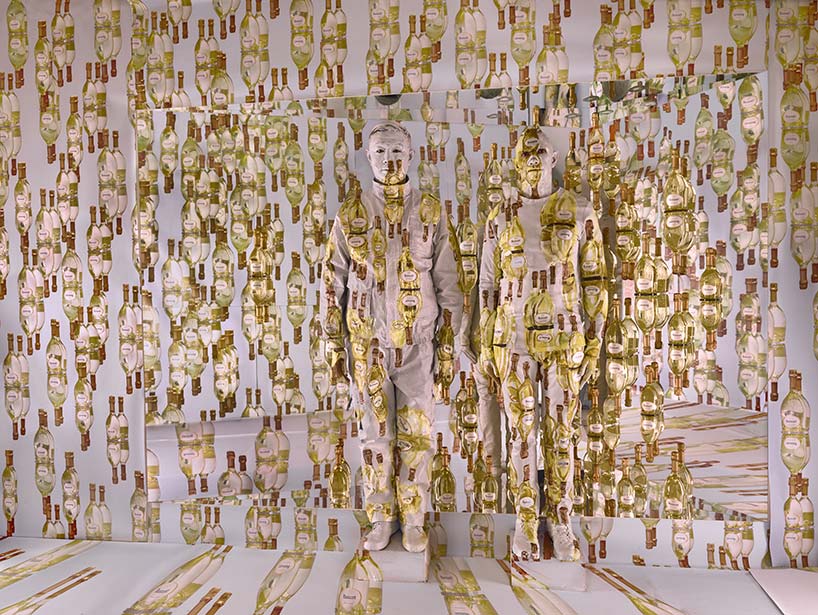 'lost in blanc de blancs bottles'
DB: what's next for the invisible man? do you have any new projects in mind, or do you take it day by day?
LB: one thing is for sure, I wouldn't let the days tell me what to do.
DB: how do you feel then about the quote 'time and tide wait for no man,' by john donne?
LB: time is not tide — but, according to my judgement, we have entered the smartphone age, so I will continue my 'hacker' series and study this interesting human development. I also plan for some sculptural installations. I will do something with a smartphone platform.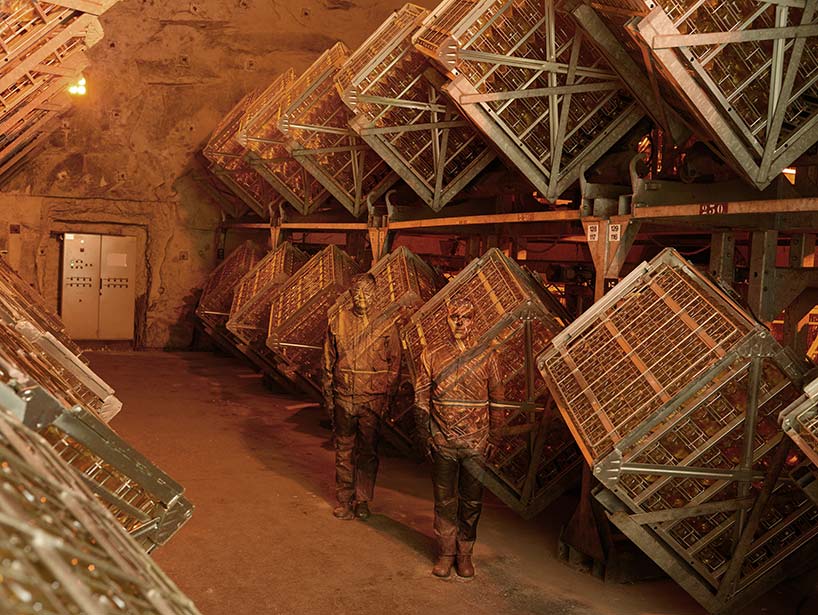 'hiding in the gyropalettes with pablo'
DB: when you paint yourself, do you feel invisible?
LB: I don't have that feeling. it is others that have this feeling — I tell these stories.
DB: do you feel like you put on a new role with each new project, like an actor?
LB: the process from existing to not existing, you say it is like an actor, but for me it's more like a person: the body, soul, and thought ceremony.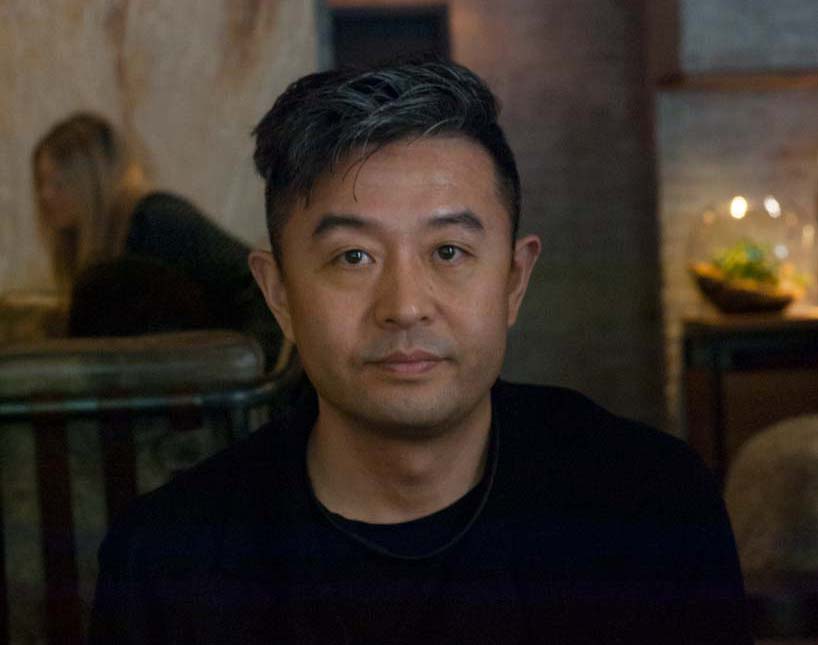 portrait of liu bolin | image © designboom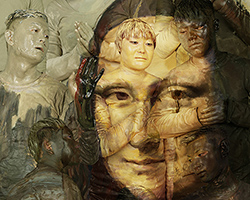 nov 16, 2016
nov 16, 2016
apr 27, 2016
apr 27, 2016
sep 02, 2015
sep 02, 2015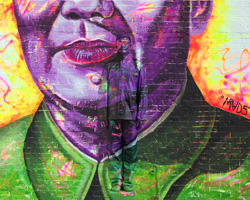 sep 02, 2014
sep 02, 2014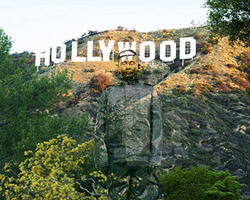 jul 03, 2013
jul 03, 2013
jun 06, 2013
jun 06, 2013
a diverse digital database that acts as a valuable guide in gaining insight and information about a product directly from the manufacturer, and serves as a rich reference point in developing a project or scheme.