may 02, 2013
iwan baan wins best magazine cover of 2012
image © iwan baan, courtesy of new york magazine
famed amsterdam-based photographer iwan baan has just been announced the winner for the best magazine cover of 2012 for his post hurricane sandy image of new york taken from a helicopter. the image, showing the partial aftermath of half blacked-out manhattan island, was featured as the cover of the 'the city and the storm' issue of new york magazine. a series of events lined up perfectly that night to enable him to get in the air to shoot close to 2,500 images.
baan describes the scenario:
'I started to call around the pilots that I usually use, but they were already out of gas or power or on a rescue mission, so none of them could help. I finally found one about an hour and a half drive away in Long Island, but they said they only accepted cash because the hangar didn't have power.luckily, I had also gone to the ATM before the storm and I had enough cash with me, so it all lined up perfectly.'
read the full story behind the photograph in new york magazine here.
(left) the original photographimage © iwan baan, courtesy of new york magazine(right) new yorker magazine coverimage courtesy of complex
Save
jun 28, 2017
jun 28, 2017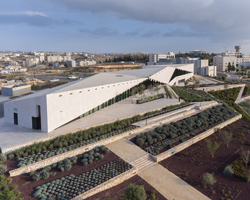 may 02, 2017
may 02, 2017
apr 24, 2017
apr 24, 2017