for the 57th edition of the venice art biennale, the japan pavilion presents a solo exhibition of hiroshima-born artist takahiro iwasaki. featuring a selection of three-dimensional works made with everyday familiar objects and entitled 'turned upside down, it's a forest', the show conveys the importance of understanding that everything depends on perspective and invites the visitors to embrace different ways of looking.

image © designboom
curated by meruro washida, the japan pavilion includes a comprehensive take on takahiro iwasaki's work. known for transforming common objects with his fine handiwork, the exhibition showcases steel towers made from the threads pulled out of towels and construction cranes from bookmark strings attached to books. always referencing his birthplace, the japanese artist uses figurative representation to make small interventions that result in a strong and long lasting impression. as well as hiroshima's experience of the atomic bomb, these art pieces know that the power of miniature atoms is so strong that it can destroy a whole city.

image © designboom
sitting in the center of the pavilion is 'reflection model (ship of theseus)', a new work that takes a shrine in the coastal region of japan and reflects it. 'however since the reflected image is conveyed without fluctuation, it appears as an unrealistic representation that captures a fleeting and stationary moment in time and space. the fact that the shrine is depicted in its broken state after the typhoon is a conscious decision on iwasaki's part, who focuses on how its structure is made to protect its important areas by enabling sections of it to be intentionally destroyed when inflected with external force, thus eluding any substantial damage,' says meruro washida.
with themes regarding japanese culture and history, as well as chemical pollution and natural resources, the japanese pavilion at the venice art biennale is one that must not be missed.

image © designboom

see more of this project on designboom here
image © designboom

image © designboom

image © designboom

image © designboom

image © designboom

image © designboom

image © designboom

refrection model (perfect bliss), 2010-2012, ©takahiro iwasaki, courtesy of urano

out of disorder (coney island), 2012, ©takahiro iwasaki, courtesy of urano
sep 05, 2017
sep 05, 2017
aug 30, 2017
aug 30, 2017
jul 08, 2017
jul 08, 2017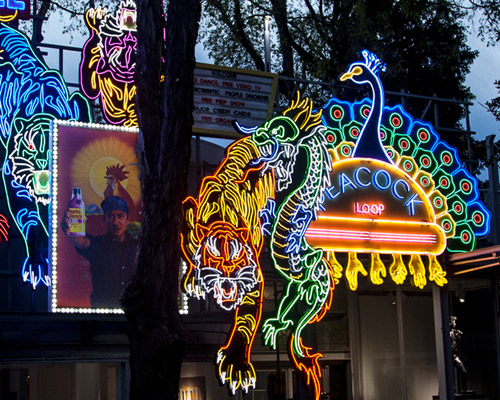 jun 29, 2017
jun 29, 2017
jun 06, 2017
jun 06, 2017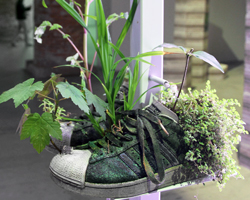 jun 05, 2017
jun 05, 2017