born in barcelona and working internationally since 1980, artist jaume plensa encapsulates themes of globalization and human presence, conveyed through mediums such as steel, bronze, synthetic resins, sound, plastic and light. while his work can be seen in museums, galleries and art fairs around the world — like 'together' for the venice art biennale — a very significant part of plensa's practice operates in public space — such as 'awilda' in rio de janeiro, and 'echo' in new york city. installed throughout spain, france, japan, the UK, germany, canada, the US and beyond, these pieces position plensa as one of the foremost sculptors of his time.
designboom spoke with the artist who discussed his interest in letters and text, the overarching themes that drive his work, and the role he hopes his sculptures play in public space.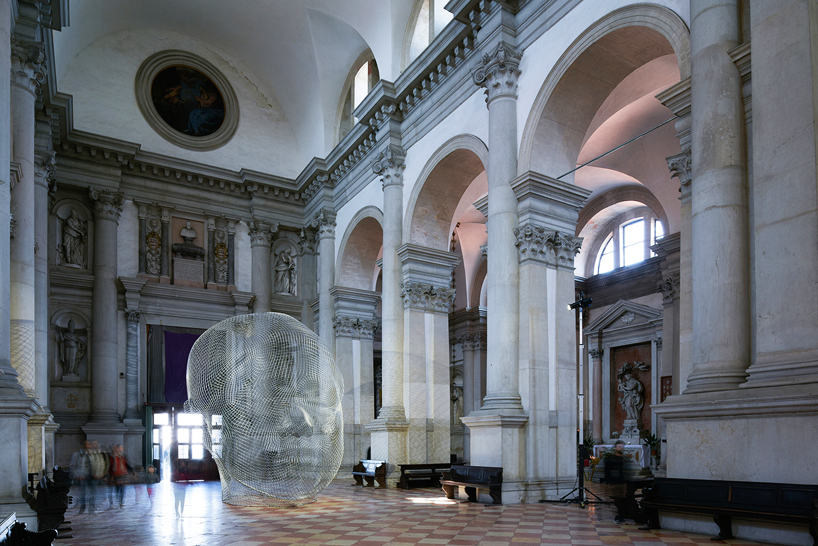 'mist' at san giorgio maggiore for the venice art biennale 2015 | read more about the project on designboom here
portrait of the artist by laura medina © plensa studio barcelona / courtesy galerie lelong, new york
designboom (DB): what are some of the themes you're interested in, and how are they feeding into your creative practice?
jaume plensa (JP): I'm working a lot with the vibration of materials. I'm working with poems and inscribing poetry. a beautiful poet named william blake said something fantastic. he said 'one thought fills immensity'. I guess this is a terrific idea for artists or architects designing something — that you don't need to fill the space with objects, but with energy. all objects, people and elements moving in space have an aura and an energy that just goes on and on, which could completely fill a space.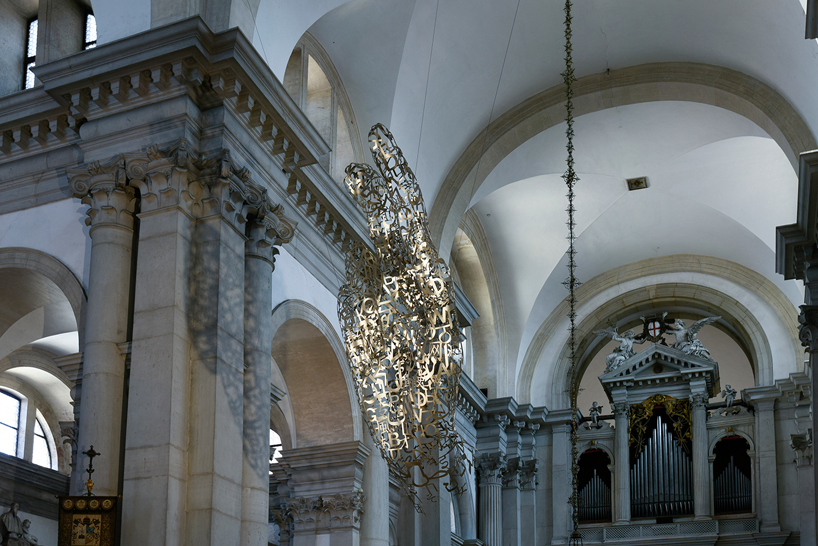 'together' — a stainless steel hand formed from characters of eight different languages
DB: can you describe an instance when you used this unseen energy in your work?
JP: 'world voices', a piece that I did at the entrance to the apartments in the burj khalifa in dubai. a series of musical symbols interact with drops of water that come down and create a kind of symphony, but very calm… ping ping ping… and people really enjoy that. my intention in that piece was to try to represent the 196 countries in the world, each one with their own sound. I fabricated all of the symbols in italy and each one has a different sound. it's a beautiful metaphor about people. all of us are similar, but each of us is completely unique. each symbol in that case is like the country as droplets are falling down, creating a beautiful surface on the water.
I personally enjoyed seeing in piece mission impossible 4, as tom cruise was passing by. it was the best moment of the movie.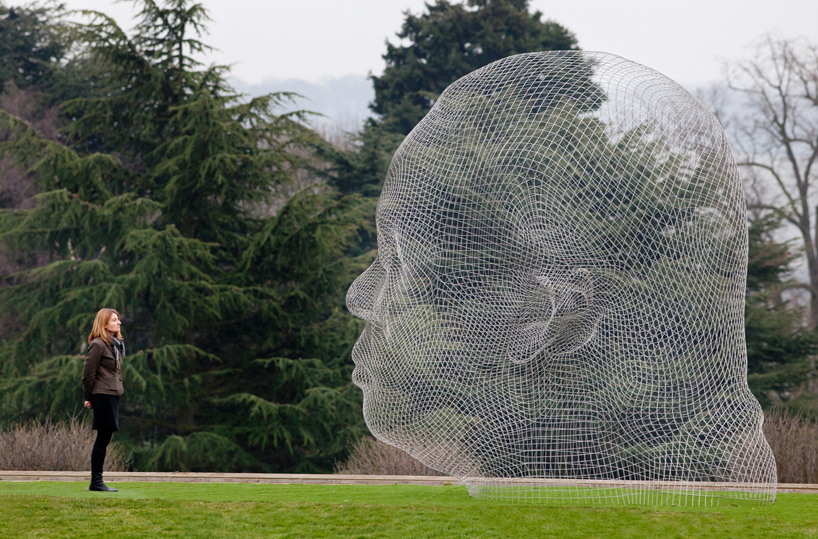 'irma' by jaume plensa at the yorkshire sculpture park in wakefield, england
read more about the project on designboom here
DB: can you talk about some of your collaborations with other artists or creatives?
JP: I developed a project in the snow with norman foster in the italian alps in the place where they held the winter olympic games. I wanted to do something that you could call the most precise portrait of a landscape and I thought that the most precise was the GPS number. I introduced the GPS number of the norman foster's studio in london, my studio in barcelona and the site sestriere in the italian alps. it was a very special and wonderful piece that melts in one or two weeks. it was a piece I spent almost one year to create and it disappeared in one week, but I think it was fantastic.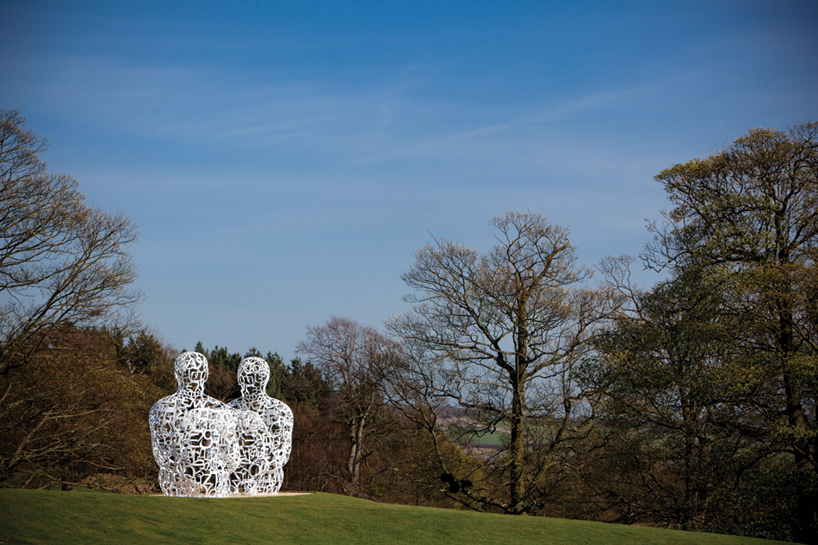 'spiegal' at the yorkshire sculpture park
read more about the project on designboom here
DB: can you talk about your interest in letters and text, and how you communicate these motifs through different media?
JP: I work a lot with texts, alphabets and the ways to communicate letters, calligraphy, and typography. I've been working a lot with the idea of curtains that people are able to pass through. I always thought that poetry is like a curtain in certain ways — I remember going with my mother to little shops in barcelona where they have metal curtains to protect against flies and mosquitoes. I guess poetry protects us from the flies and mosquitoes of life.
for a project in shanghai, I mixed different alphabets from different origins. the pieces have a sort of strange position that produces a certain quietness, serenity, silence, even while everything is moving around everything seems crazy. with the posture of my figures and the letters they are made up of, I'm trying to produce a sense of concentration… let's say silence.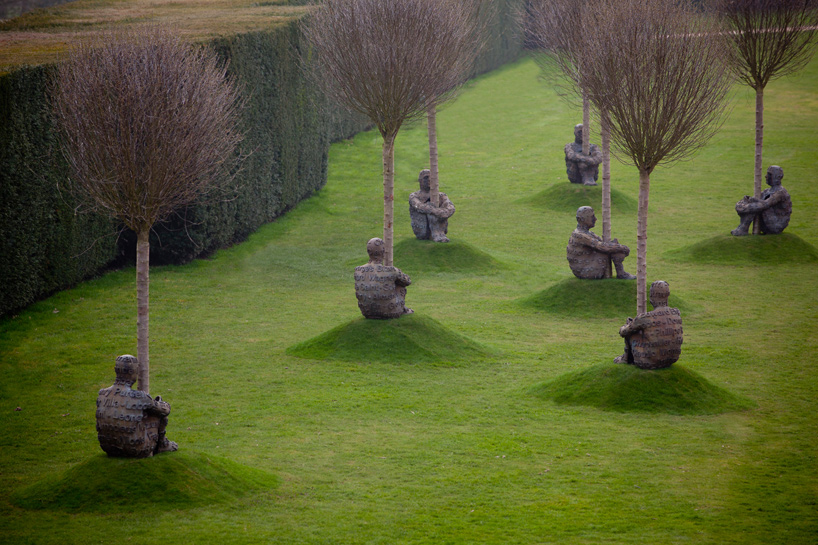 'heart of trees' at the yorkshire sculpture park
read more about the project on designboom here
DB: can you pinpoint the origin of your sculptural work, particularly your large-scale figures made of metal?
JP: probably the origin of all those figures is a piece in antibes in the south of france facing the water. that was probably one of the first pieces that I really wanted to invite people to interact with. it was like a big mom that wanted to embrace and protect everyone.
so starting from a very simple sketch, I tried to understand what the piece could be. the idea became the ability for people to penetrate and look up and see inside the figure. it's an open piece, people can enter it and look through his head like a sort of cupola. so I developed this idea in many different aspects and in many different places around the world — miami, england, bordeaux, vancouver, boston. sometimes I'm really jealous of my pieces because they live in the most fantastic places!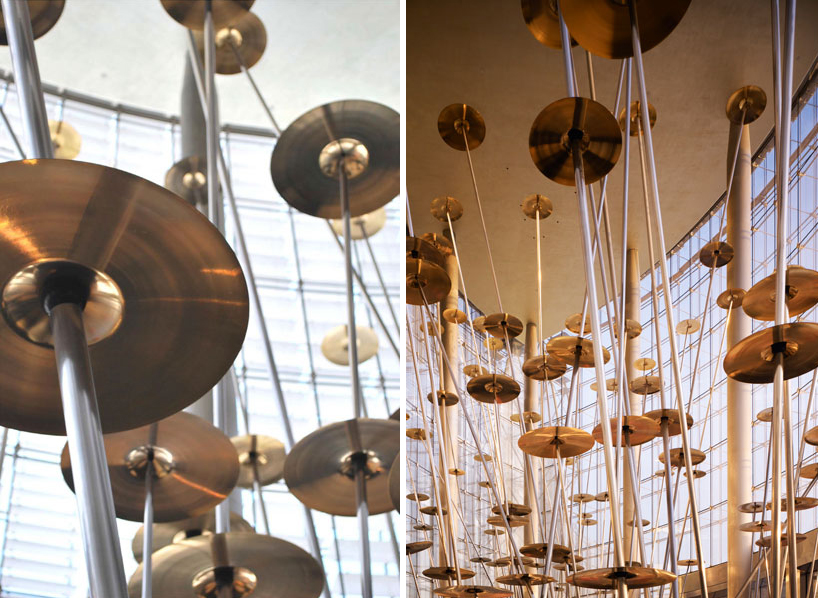 view of 'world voices' installed at the burj khalifa in dubai
DB: how important is it for an artist to consider the role of public space in relation to their work?
JP: many times when an artist works in the public space, the most important thing is not only to install a piece, but to try to change the postcard of the city. many times we read history in the wrong way. history in the beginning was contemporary and its always growing up.
for instance, a piece that's now in the seattle art museum's olympic sculpture park in front of the water was originally born in new york, in madison square park. it was a fantastic piece. for many people, it was like an alien in new york. it's called 'echo' a metaphor about the greek nymph who feel in love with narcissus was condemned to always repeat her last word. I think people really liked it because many times we don't know if we are speaking with our own words or repeating some influence that we've heard. it's really the opposite kind of sculpture that people had in mind, they were shocked. for six months, the elongated head brought a kind of calm serenity to the park.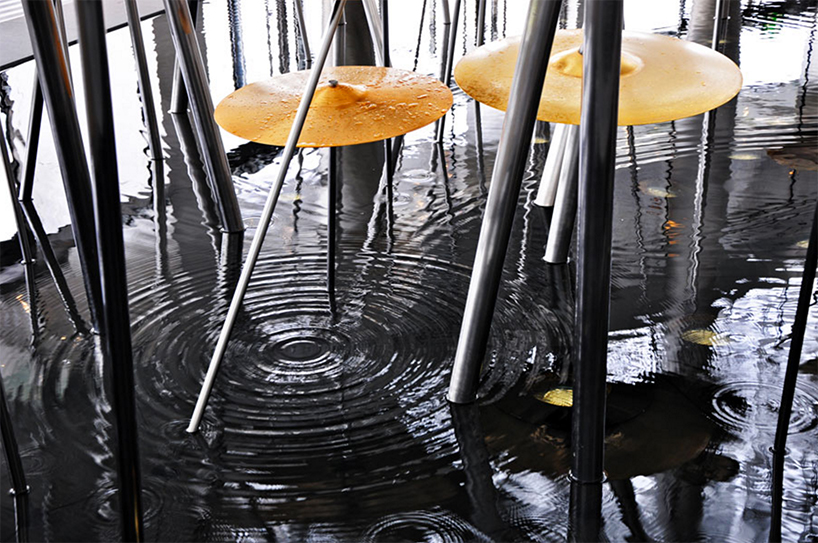 detail of 'world voices' — an installation expressive of the diversity of our global society and a celebration of life

DB: speaking about your work in the public realm, can you talk a bit about your recently completed piece in japan?

JP: 'roots' was completed last november in tokyo. for the figure, I elongated the letters like roots coming out of the earth. I've always loved the rainforest trees that have their roots out and they're sort of floating off the ground and people can walk in between them. you can see the elongation with the symbols, it's the same I did with my heads, but with letters. I created my first hybrid piece, something in between everything, that also exists in the water. one side is physically existent, where people can walk inside, and the other side is the reflection. there are two sides: one is real, the other is only a reflection.


'world voices', burj khalifa tower lobby by crystal fountains
video courtesy of crystal fountains

DB: how does your work appeal to a broader or larger audience?

JP: for me, it's always very important to try to create a soul in the city. it's important not only to think about beauty, but also to think that a bottle has a message in it that needs to be sent as far as possible. many times my work tries to have that capacity.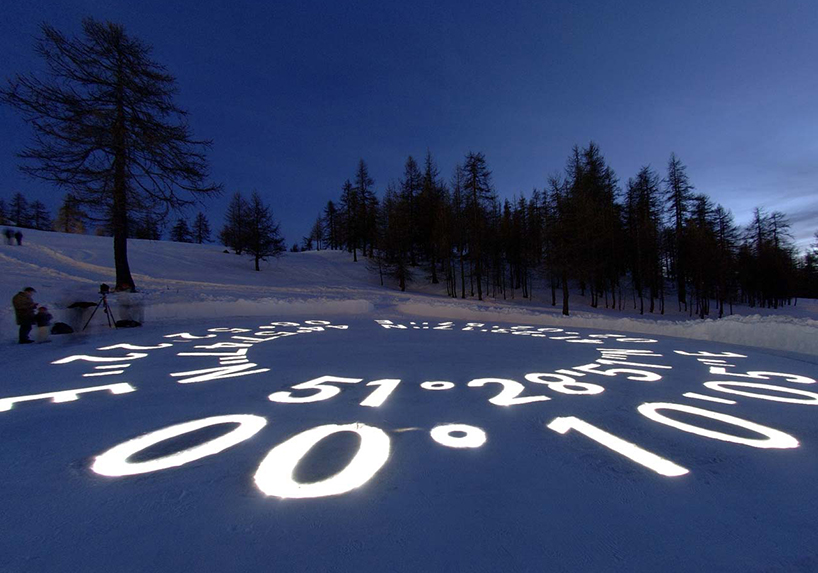 plensa collaborated with foster + partners to create the installation 'where are you' in the italian alps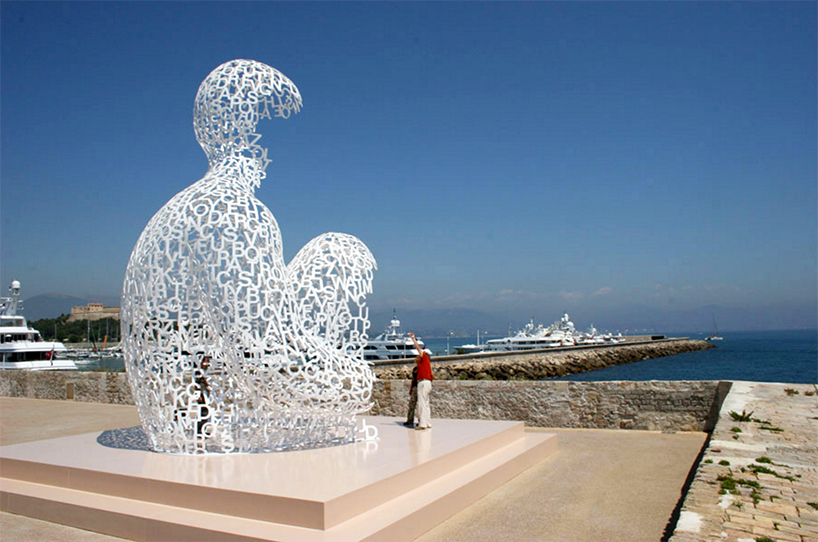 'nomade', a 2007 installed in antibes, france is one of the starting points for plensa's figurative work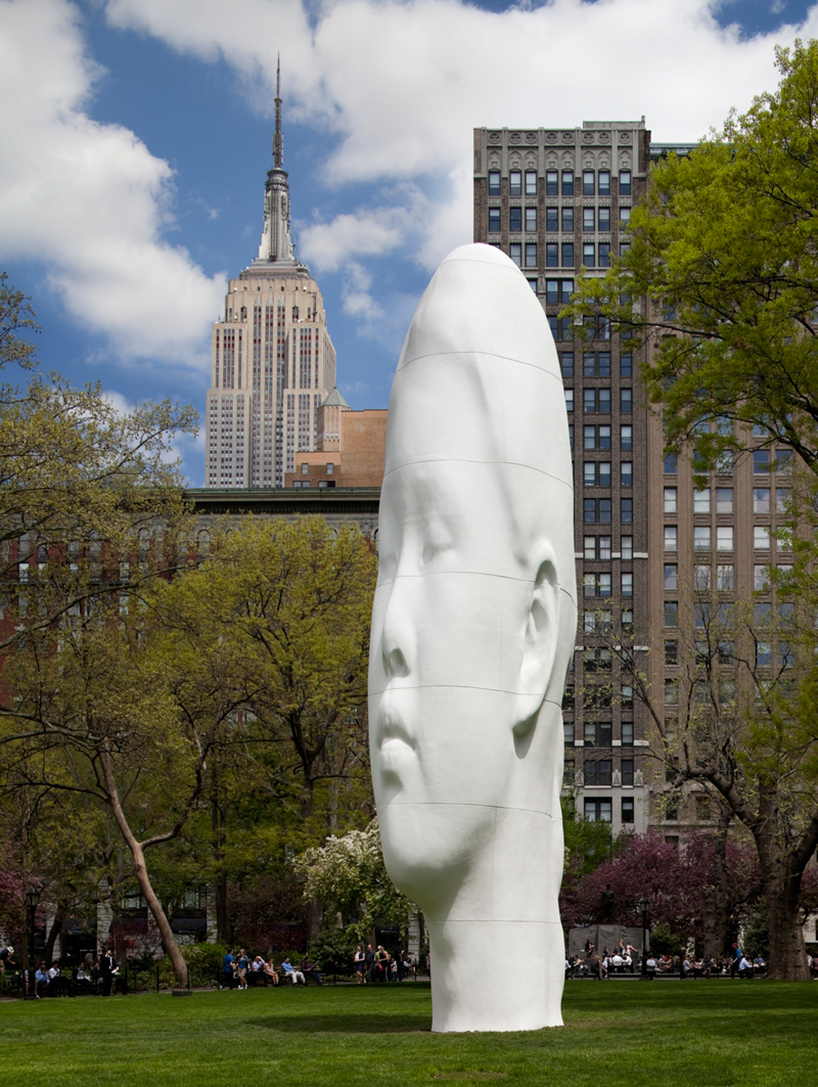 jaume plensa's 'echo' installed within new york's madison square park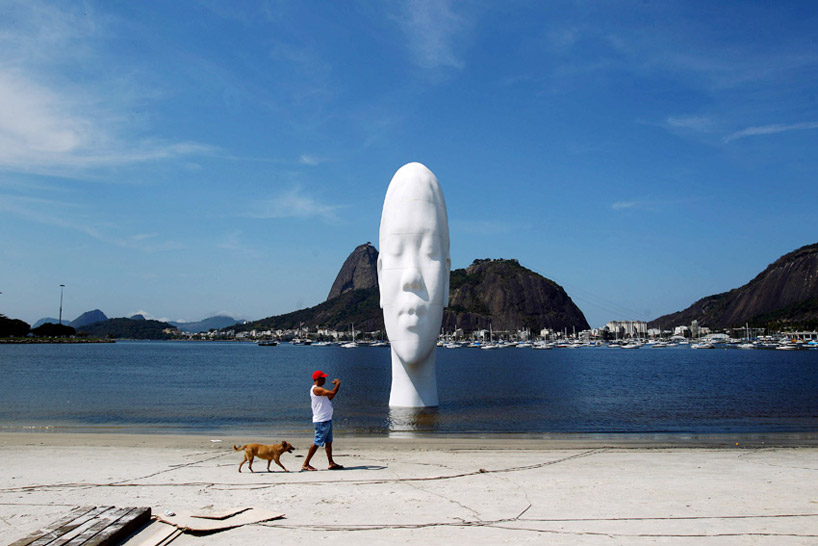 'awilda' emerges from the guanabara bay in rio de janeiro
read more about the project on designboom here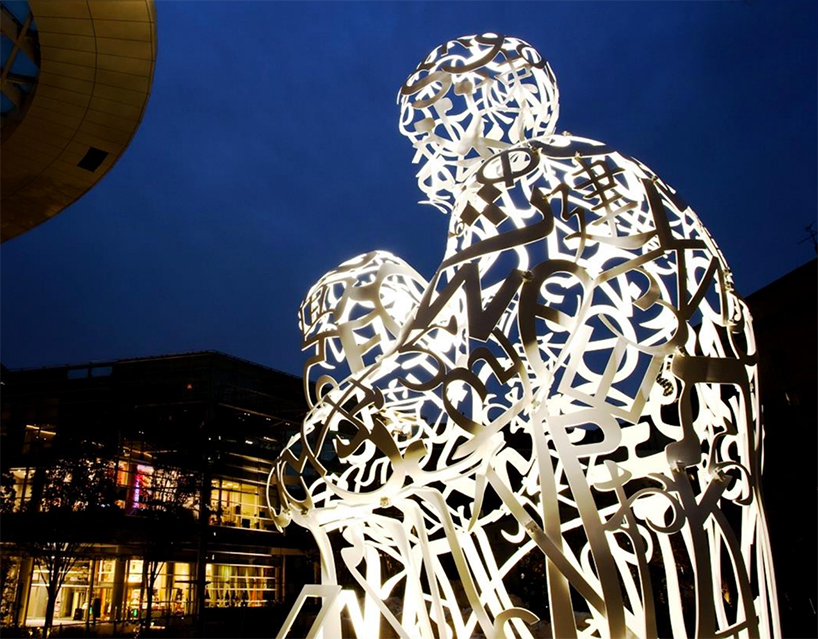 the installation 'roots' in tokyo symbolizes cultural diversity, humanity and unity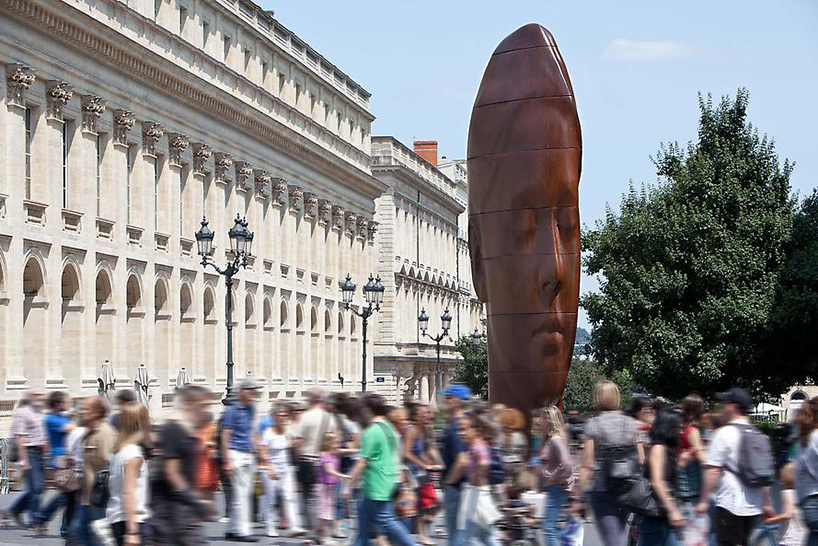 installation view of 'sanna' in bordeaux, france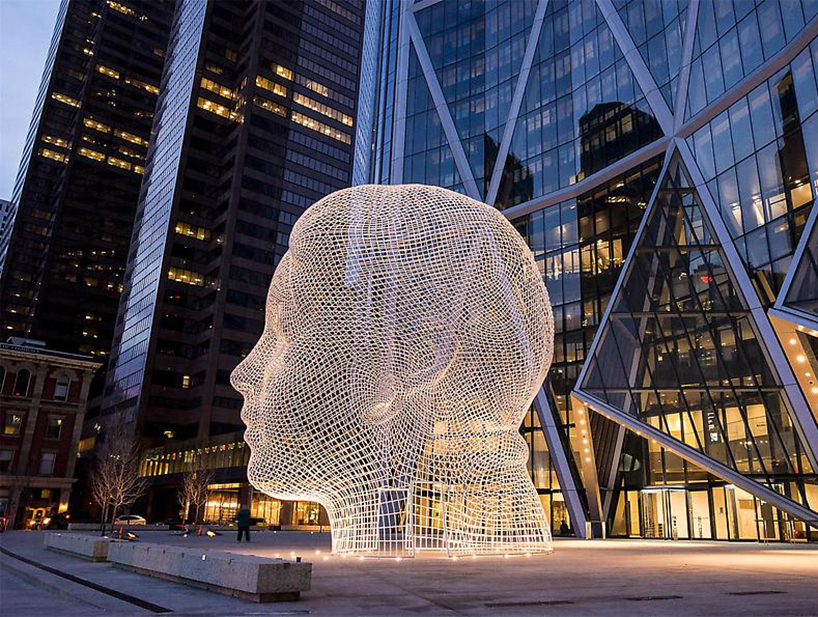 'wonderland' installed in calgary, canada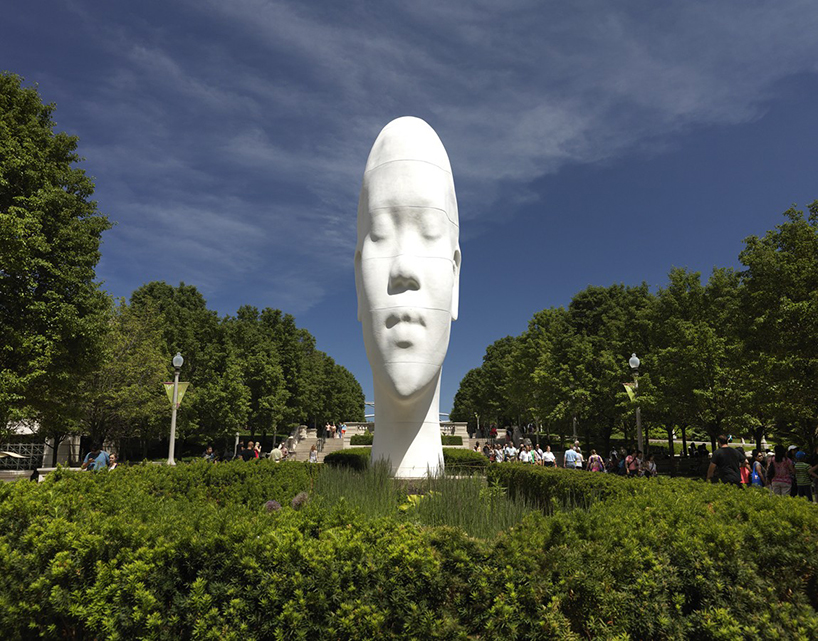 'looking into my dreams, awilda' at millennium park, chicago
jaume plensa was a speaker at the 2015 business of design week conference in hong kong.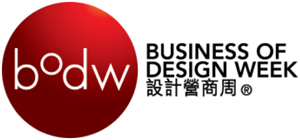 since 2002, the hong kong design centre has been organizing the business of design week (BODW) – asia's leading annual event on design innovation and brands. BODW brings together some of the world's most outstanding design masters and influential business figures to discuss and share their views on creative thinking and design management from their varied cultural and social perspectives, providing a valuable platform for individuals to network, exchange ideas and explore potential working partnerships. the 2015 edition of BODW introduces the partner city initiative, inviting barcelona as the inaugural affiliate. this sees a number of barcelona creative talents — from the fields of design, architecture, urbanism, gastronomy and sport — take to the stage to discuss the cultural capital's community-driven design approach and rich artistic heritage.
nina azzarello
I designboom
feb 10, 2016
a diverse digital database that acts as a valuable guide in gaining insight and information about a product directly from the manufacturer, and serves as a rich reference point in developing a project or scheme.
designboom will always be there for you
milan, new york, beijing, tokyo

,
since 1999