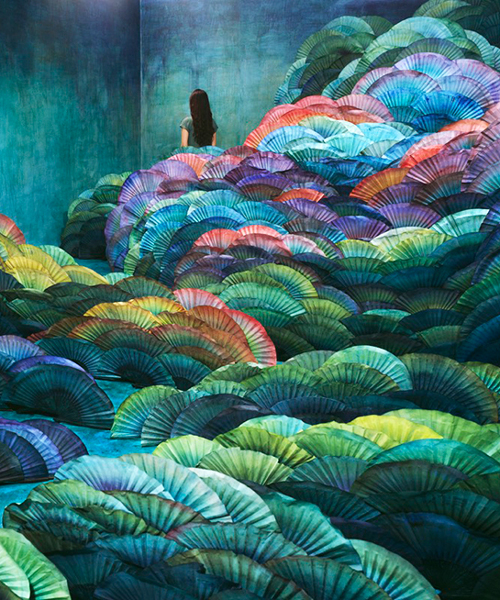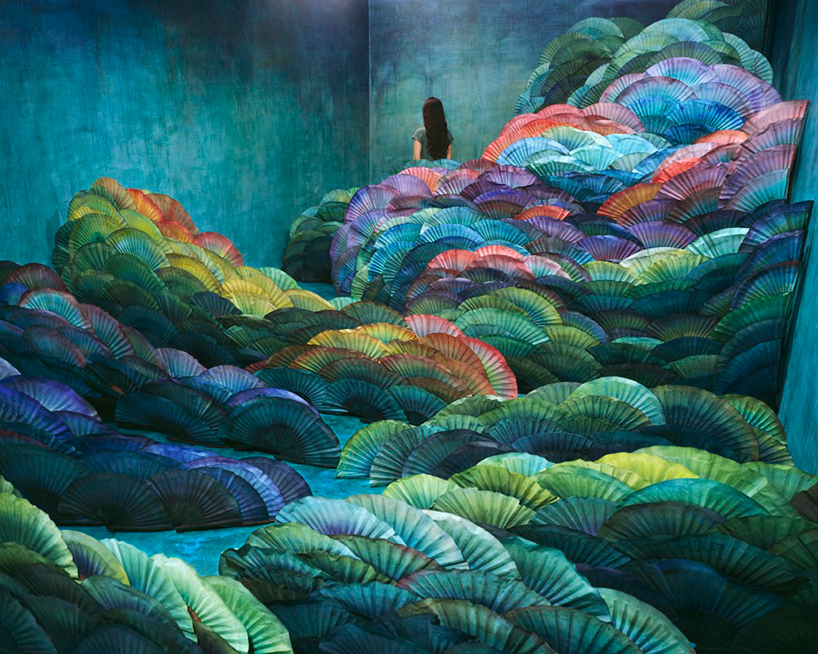 mar 23, 2016
jeeyoung lee handcrafts intricate and imaginative landscapes in her room-sized studio
jeeyoung lee handcrafts intricate and imaginative landscapes in her room-sized studio
(above) nightscape, 2012 | inkjet print
all images courtesy of jeeyoung lee/ opiom gallery
for nearly ten years, korean artist jeeyoung lee has been turning her 4-square-meter studio into an alternate universe. made exclusively within this room, a series of intricate and imaginative labyrinths transport viewers to a fictional dreamscape — where oversized flowers, giant paperclips and larger-than-life leaves permeate each scene. in their making, the elaborate sets require extraordinary patience and copious creative materials, as each element is individually handcrafted to diminish the need for post-production manipulation. the compositions act as a visual representation of the artist's own thoughts and frustrations. although she includes herself in each piece, her image is not meant as a self-portrait — rather a quest for identity, a desire for personal introspection, and an exploration of her frame of mind. 
we spoke with jeeyoung lee about the process of creating a single installation, the themes and concepts she seeks to express, and the current fascinations feeding into her creative practice.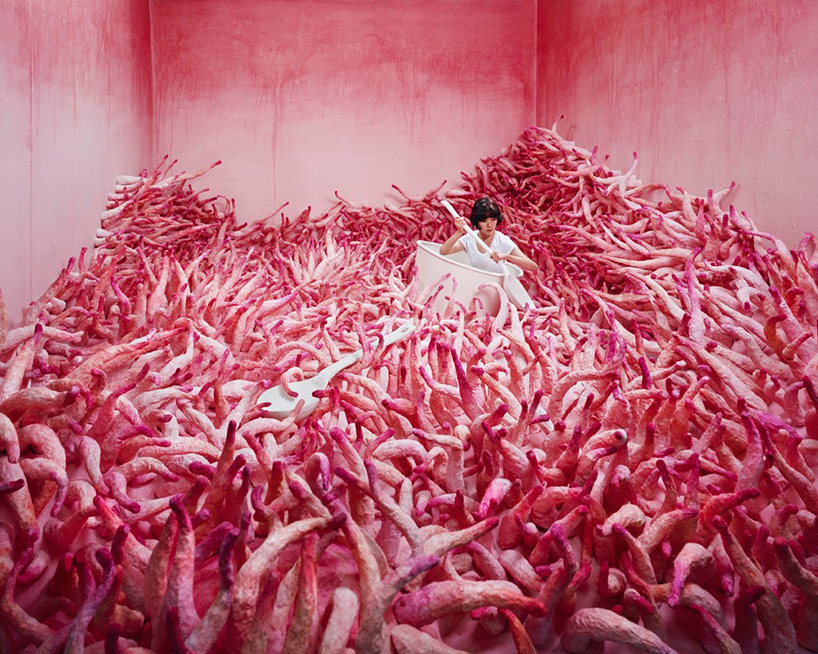 monsoon season, 2011 | 120 x 96cm | inkjet print
designboom: what are the initial stages involved in creating a composition? where do you draw inspiration from?
jeeyoung lee: before constructing an installation, I solidify my ideas. during this process, I create a series of draft sketches and change them several times while considering logistics and feasibility. I also do market research to check what material can be suitable to execute the installation and then test various mediums. for instance, the main motifs of 'broken heart' (2011) are rocks and eggs. once the main sketch was done, figuring out how to visualize rocks and eggs came next. I studied the shapes, textures and colors of rocks and eggs. the rocks had to be light enough to fix onto the walls and the eggs had to be matte and smooth. when testing mediums, two things were the trickiest. one was the egg yolk, which was agreeably expressed with gelatin and yellow pigment. the other issue was with the egg shells, which were done in paper mache, coated with wall putty, gently sanded, and finally painted.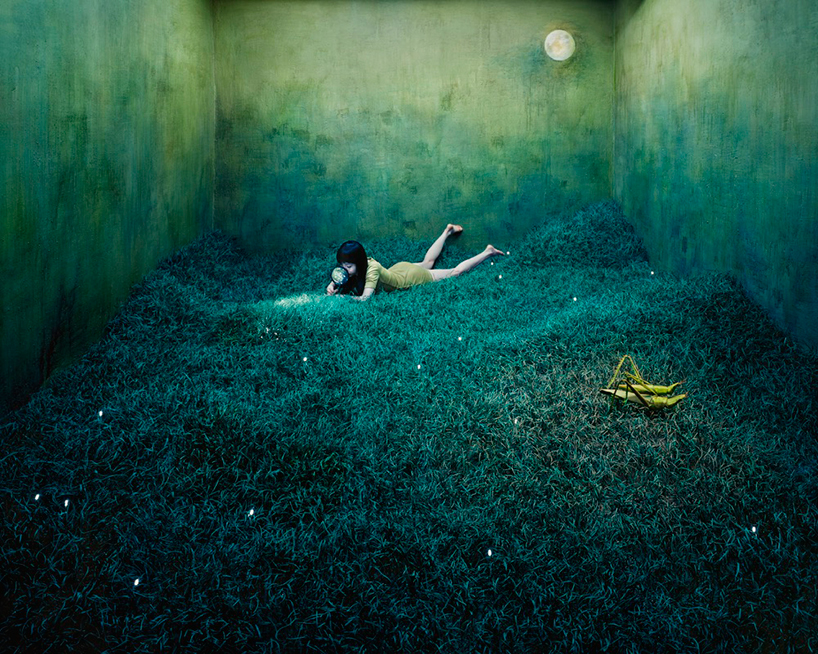 treasure hunt, 2010 | 120 x 96cm | inkjet print
(continued) the pivotal point of inspiration for my work revolves around me. I always start by looking for stories from my personal experience and draw these moments of my life out into the world. everything around me, including my experiences, feelings, my reality and current situations, small and large events in my life, childhood memories, and dreams, all become my motifs. I also get inspiration from literature and mass media, which can be my motifs, as they have also been captured in my memory.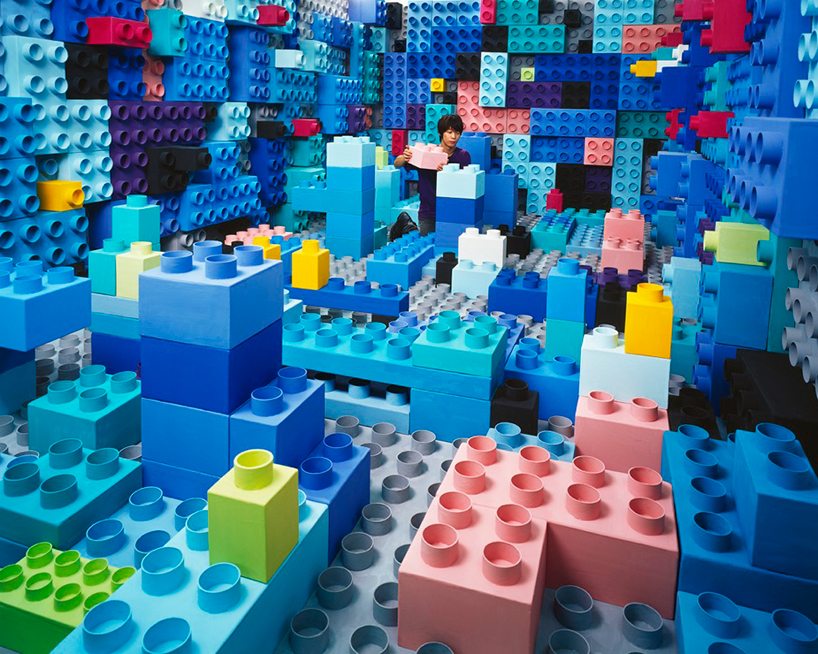 gamer, 2011 | 120 x 96cm | inkjet print
DB: can you talk about some of the themes or concepts that you are looking to express?
JL: my work derives from my personal experiences. after all, it is about life. everyone goes through different events and incidents in life, but we all grow and become mature through various experiences and sufferings, walking through the passage of life and experiencing emotions — notably joy, anger, sorrow and pleasure, which we koreans consider the four basic emotions. my work tells about things from life. I'd like my work to induce an ironic state of both hope and despair.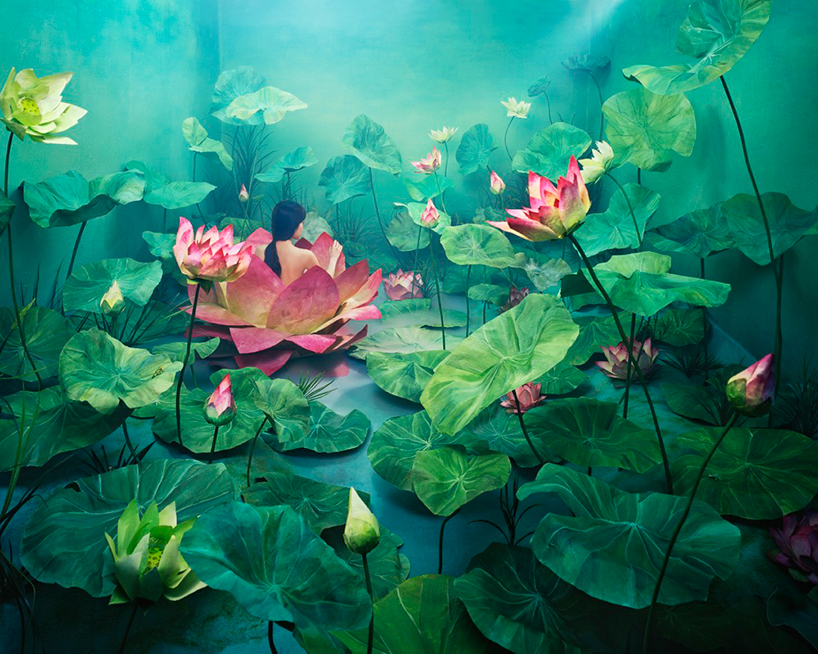 resurrection, 2011 | 120 x 96cm | inkjet print
DB: what are the most challenging aspects of realizing your work?
JL: the practical issues like budget and space limitations are what I have to cope with when executing my work. speaking of space, doing woodwork and building sets is all done in my studio. after the set is put up in my studio, I basically do work inside the set. the set has movable walls with wheels at the bottom so that it can be adjusted for size. my studio space can accommodate 4 x 4 to 8 meters with a height of 2.4 meters for the set. though the width is a little variable, I can't go beyond this range. that means I sometimes have to give up on certain angles and lighting. my work is also labor intensive, but I don't mind this. I rather enjoy the repetitive physical demand, but it took about two months to complete each image in the 'stage of mind' series, which I have to confess was quite challenging.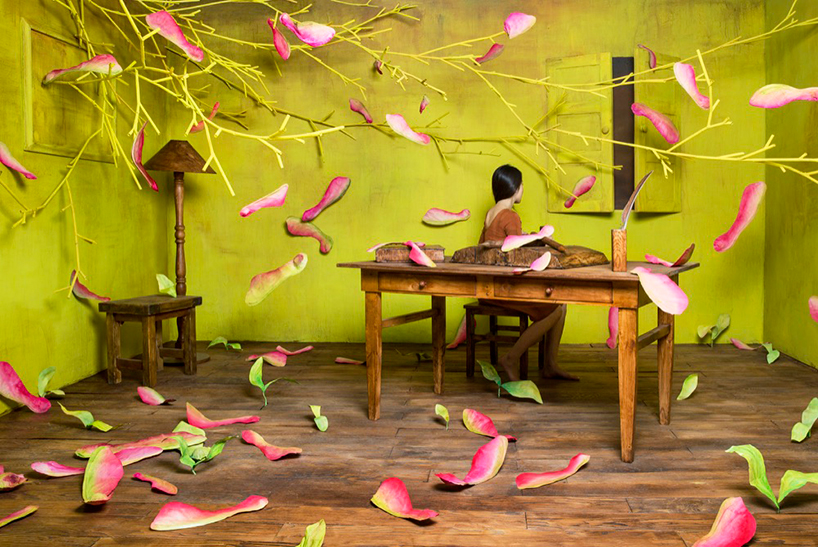 loveseek, 2014 | 130 x 87cm | inkjet print
DB: do you have a particular piece that is your favorite, or one that stands out to you?
JL: that would be 'anxiety' from 2013. this is because that piece was, personally, experimental to me. while most of my work, generally, results in one final photographic image, two parts make up anxiety: a multi-channel video and a photograph diptych. the artistic intention was to express the division of consciousness and unconsciousness. the video, which is a sound performance, features performance artist park min-hee in the anxiety set and her voice performance. the photographs deliberately hide the human figure and feelings whereas the performance video, comparably explicitly, reveals internal emotions through the performer's act. in particular, there is a scene in the video where the performer gazes into the camera. I don't normally prefer to have the figures in my photographs draw all the viewers' attention, but for this video scene, I experimented in this way to engage active communication between the viewers and the world.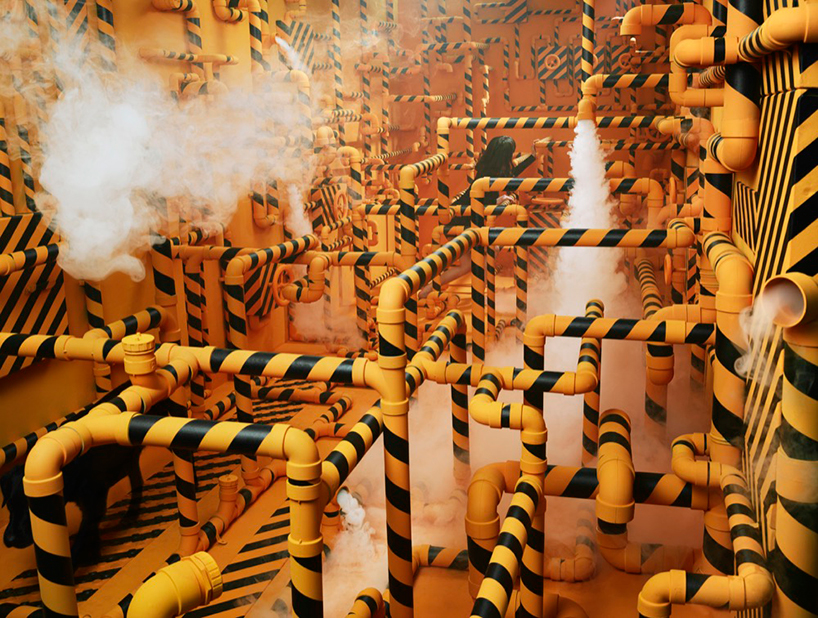 my chemical romance, 2013 | 144 x 190cm | inkjet print
DB: who or what has been the biggest influence on your work to date?
JL: I studied visual communication design in undergraduate and photography in graduate school. I once dreamed of being a production designer or an art director. in undergraduate school, I joined a video-making club called 'dromapic'. we made music videos and short films together. I was assigned to the art division and my role was to make sets and assist art-related matters. now, I myself make all the sets for my photographs. looking back, those experiences must have had a huge impact on me. I also took a year off and worked part-time as an assistant at a TV commercial production company. the work there was quite demanding, but definitely helpful in the long run.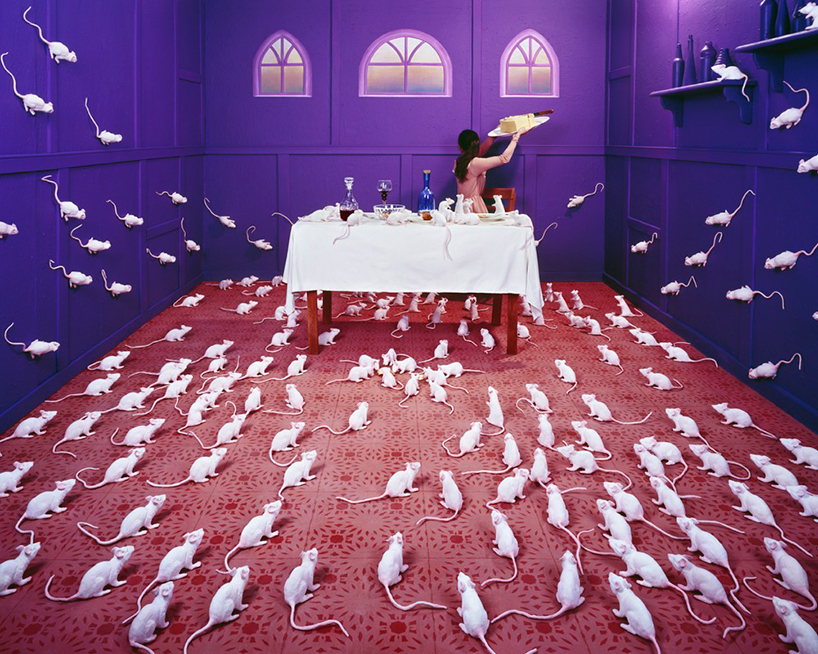 last supper, 2011 | 120 x 96cm| inkjet print
DB: which era of art do you appreciate the most?
JL: contemporary art. the reason I appreciate it the most is that, artistic styles in contemporary art become infinite under what we call 'art'. it is just amazing to see how artists choose and use mediums of their own to express stories of their own. of course, this art is 'contemporary,' meaning that it best reflects the time in which we live.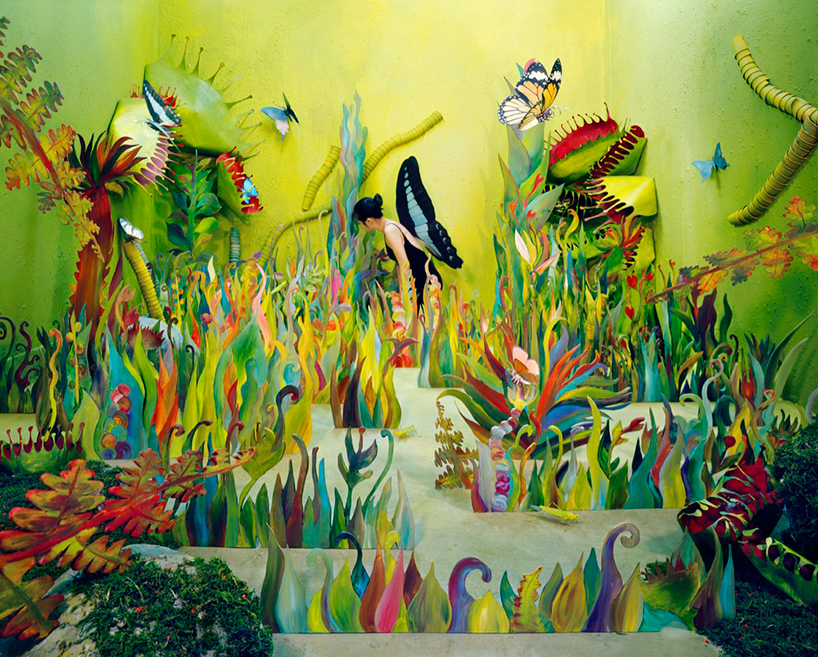 sweet appetite, 2009 | 120 x 96cm | inkjet print
DB: what are you currently fascinated by and how is it feeding into your work?
JL: my recent hobbies are free diving and snorkeling, which naturally led to my keen interest in the underwater world. I am also drawn to the microscopic world and fascinated with how material changes physically and chemically over time. it's too soon to give details, yet these interests will surely be reflected in my new works.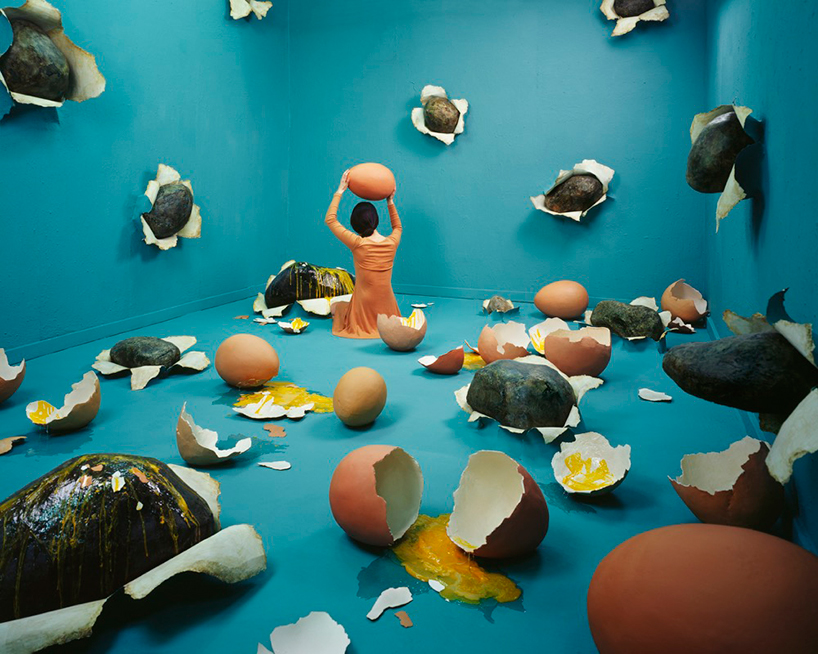 broken heart, 2011 | 120 x 96cm | inkjet print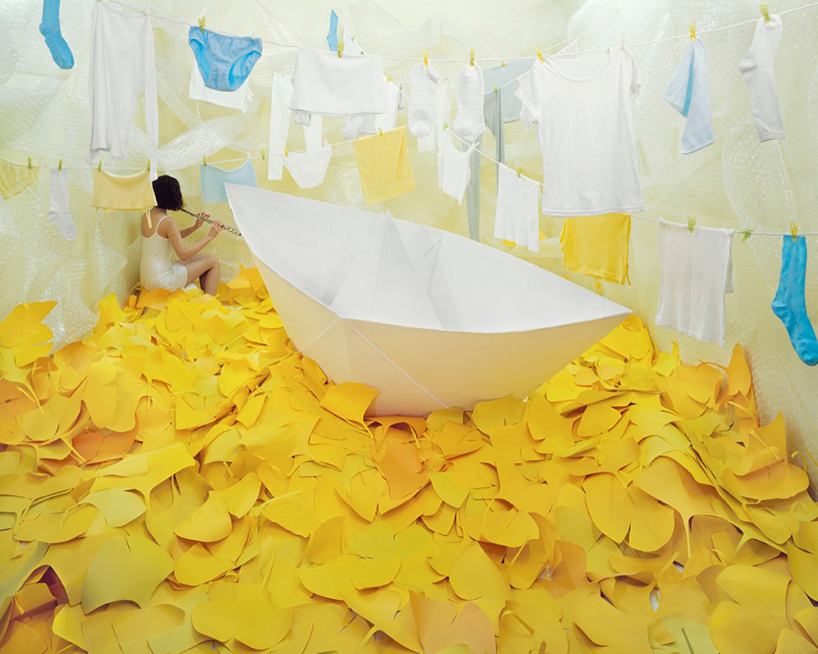 maiden voyage, 2009 | 120 x 96cm | inkjet print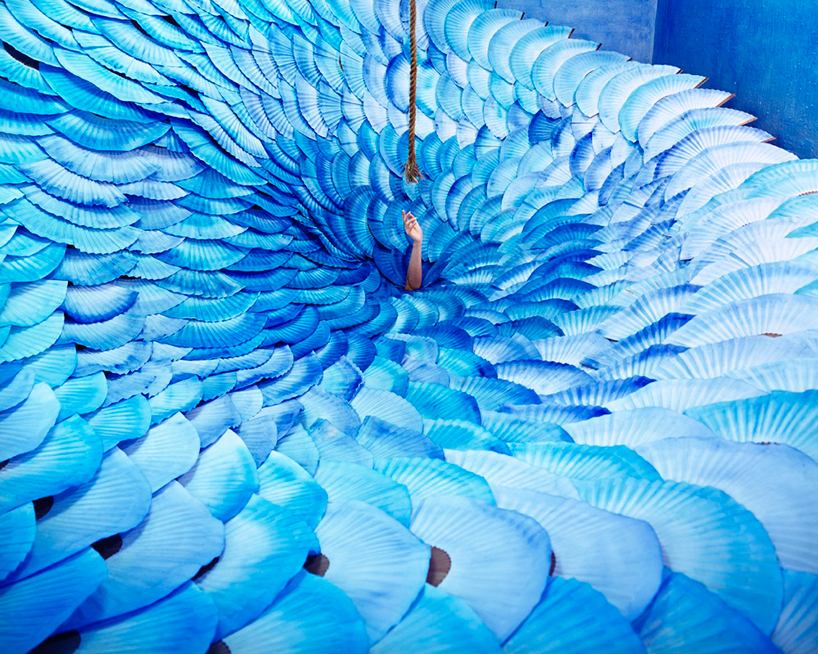 I'll be back, 2010 | 120 x 96cm | inkjet print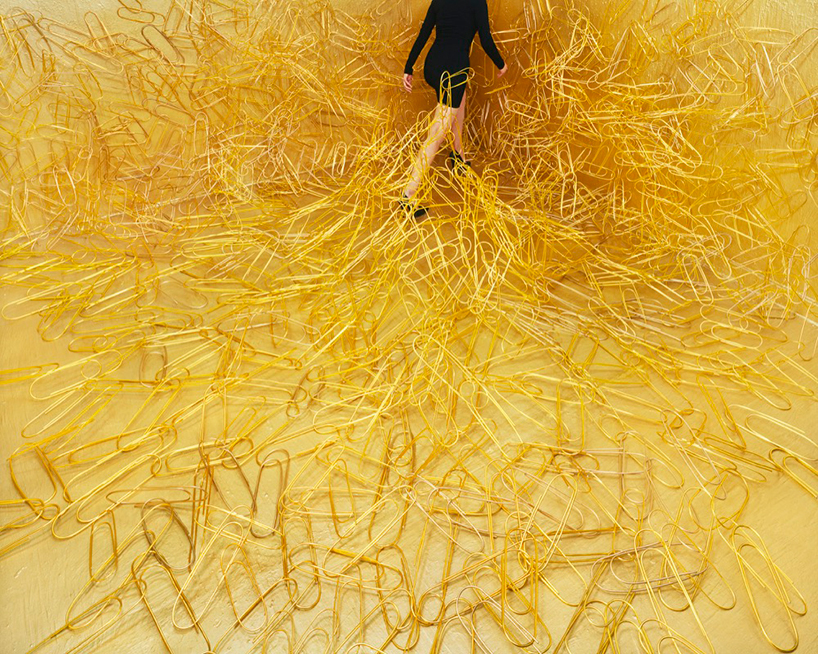 nightmare, 2010 | 120 x 96cm | inkjet print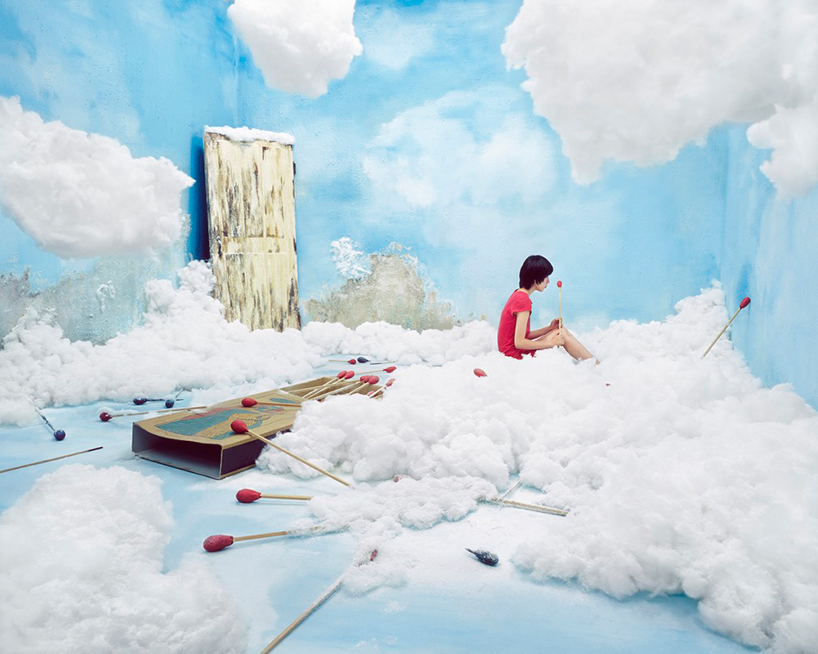 the little match girl, 2008 | 160 x 128cm | inkjet print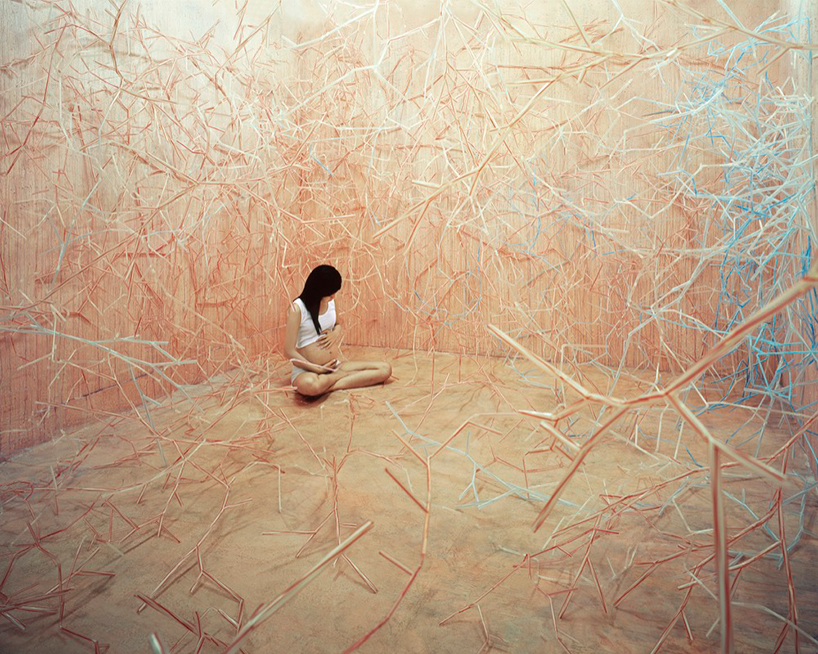 foodchain, 2008 | 160 x 128cm | inkjet print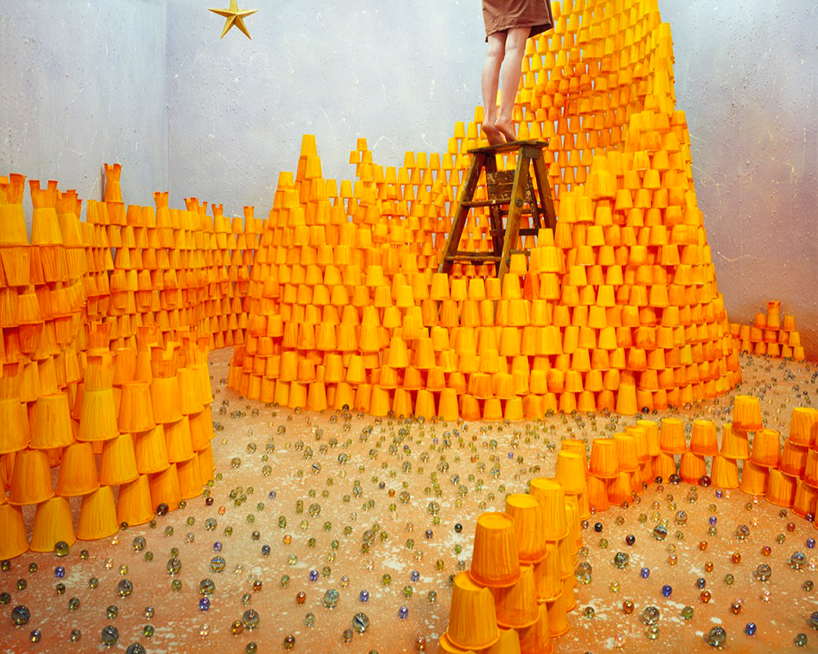 reaching for the star, 2009 | 120 x 96cm | inkjet print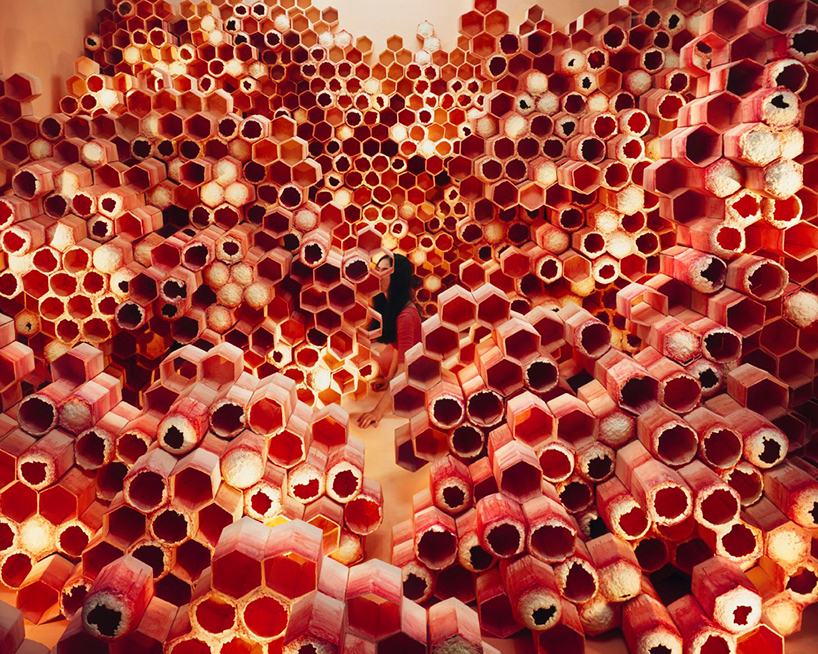 this is not enough, 2012 | 144 x 180cm | inkjet print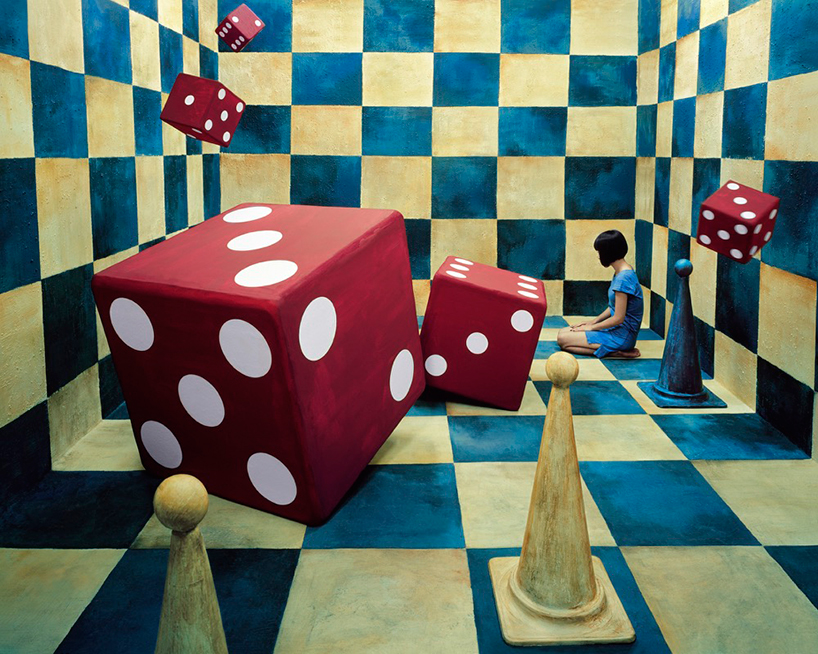 neverending race, 2008 | 120 x 96cm | inkjet print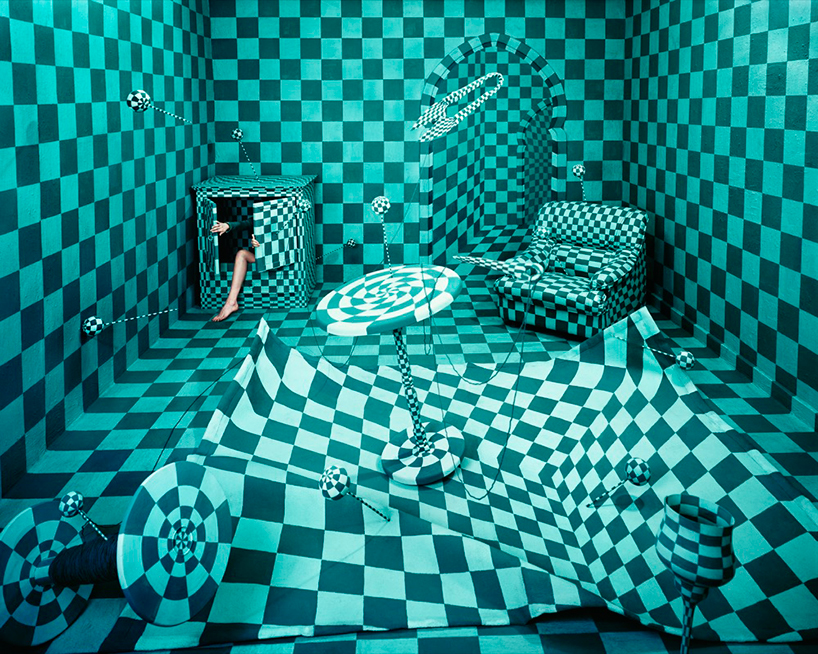 panic room, 2010 | 180 x 144cm | inkjet print


anxiety, 2013 | 147 x 200cm (each) | inkjet print
a diverse digital database that acts as a valuable guide in gaining insight and information about a product directly from the manufacturer, and serves as a rich reference point in developing a project or scheme.