the work of brooklyn-based british artist john beech provides commentary on minimalist belief systems and the sanctity of 'high art' practice. introducing elements of utility (wheels, construction materials,…) to monochrome abstract sculpture, the artist brings purist shapes and surfaces back down to earth. although, for the most part, spoofing modernist purity, his works retain a pleasing formality and visceral elegance.

rolling platform (sea grey)
the question of usefulness is a recurrent theme: a number of works by john beech include rolling casters attached to abstract sculptures, parodying the 'minimalist cube', in arrangements that do not allow movement. his preferred processes include sawing, fastening, rotating, pressing and dipping as he pulls off the cultivated grace merging the two very different forms — formal concerns of 20th century minimal art and utilitarian design seen in the urban landscape — in a unique way.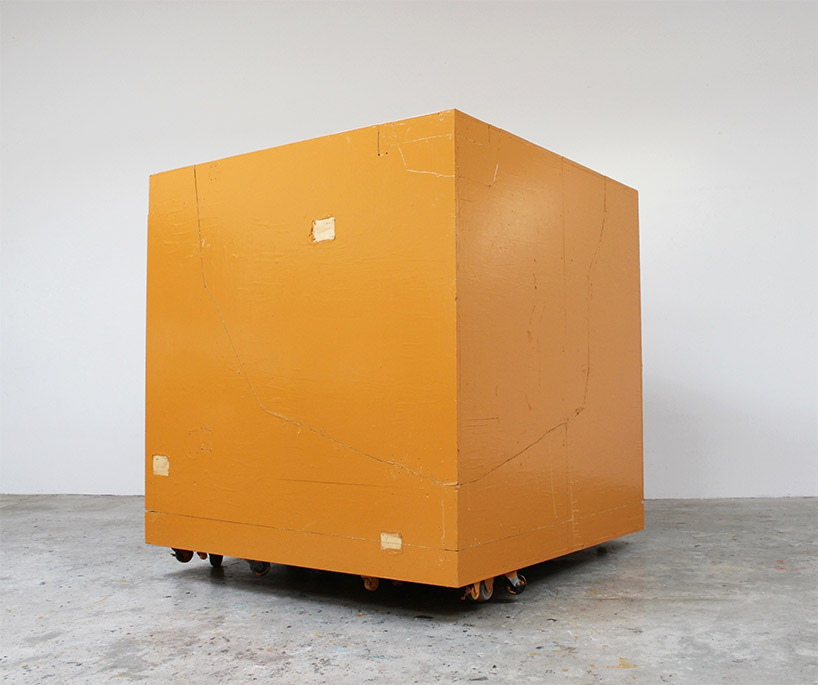 rolling platform (cube)
beech is interested in 'the object quality of things' and plays with the trivial nature of the material he uses, interested in letting the form and materials demonstrate themselves. in fusing the visual vocabulary of utility and abstract art. while john beech's creations show a strong influence of art history and american abstraction, they also go beyond artistic categorizations. he acknowledges the influence of contemporary masters such as the reductive rigor of donald judd, but sees his own aesthetic as 'street level' and engaged, as opposed to the polish and detachment of many reductionists.

rolling platform (NLE)
beech's pieces are designed as he is architectural minded (he has obtained an architecture degree), but spontaneity is essential for him. by using ordinary raw materials, not packaged items and following 'mistakes', improvement, he is telling himself that he knows what he is doing, but actually he does not want to know exactly what he is doing and tries to manage but not to control his outcome. read an interview here.

res #57
beech is known for his innovative transformations of seemingly mundane industrial objects into extraordinary epitomes of mysterious beauty. he uses the humblest of materials, from car floor mats to raw plywood, in a subtly humorous manner. see more work from the artist here, here and here.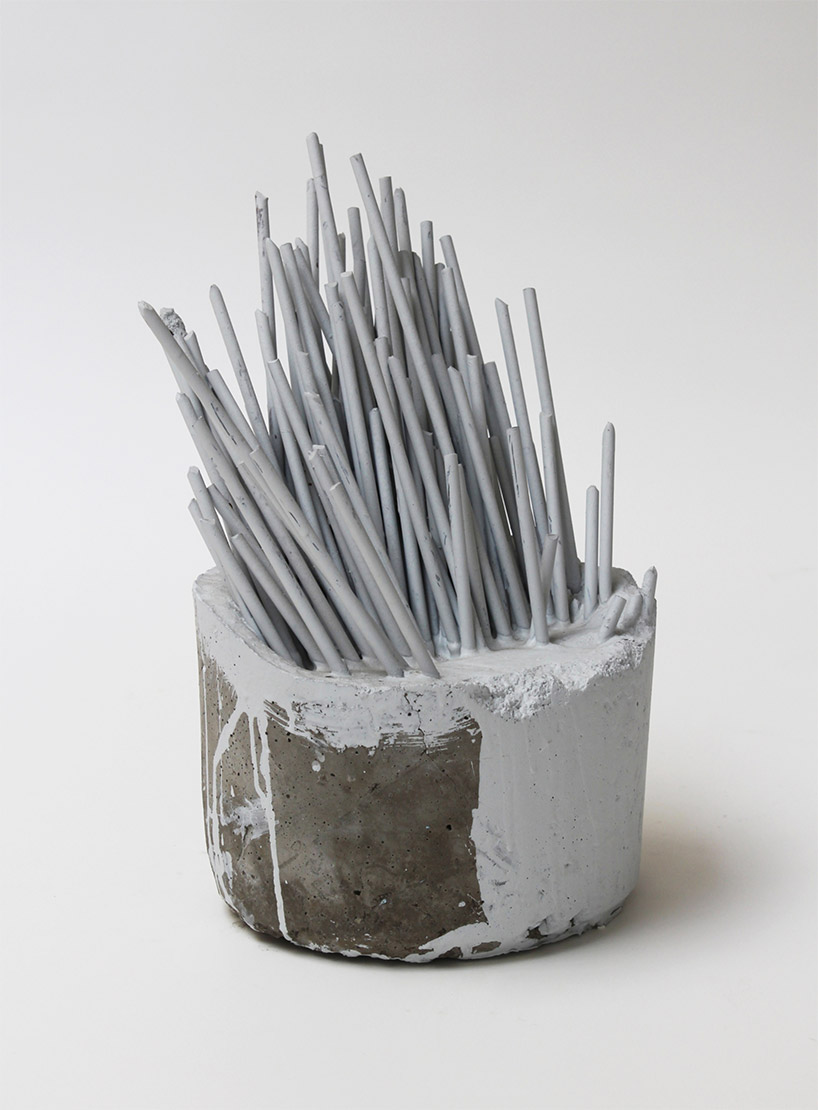 res #39
the glue paintings consist of repeatedly applied layers of glue that beech uses on wood and rectangular support panels. these works showcase their materiality through a closer viewing, bringing out the imperfections with the surfaces having brush hairs and studio grits. the glue enhances the impurity of the process by which the paintings are made.

claydor #8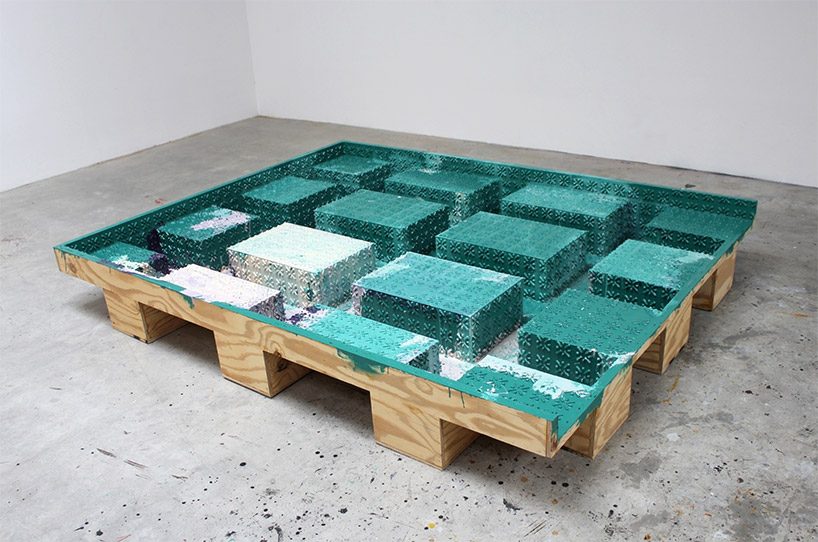 low container (teal green)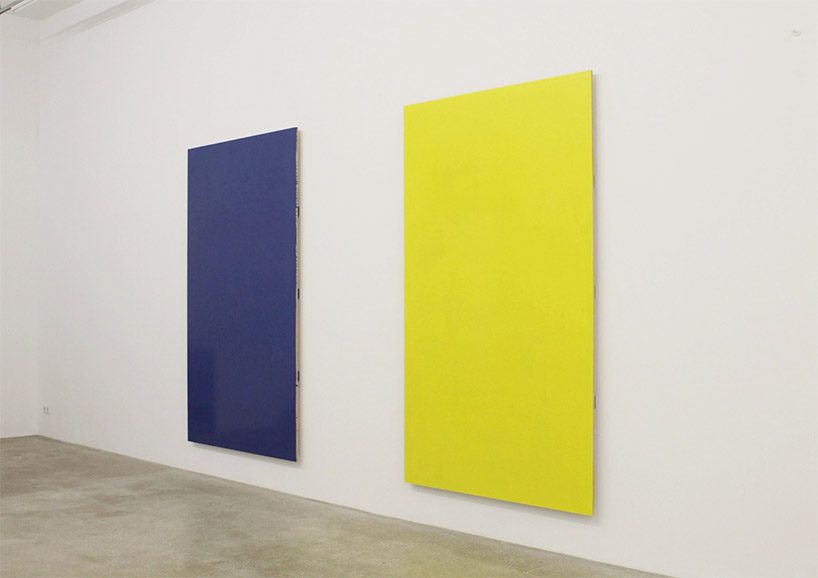 glue paintings | exhibition view, gallery daniela marzona, berlin, 2017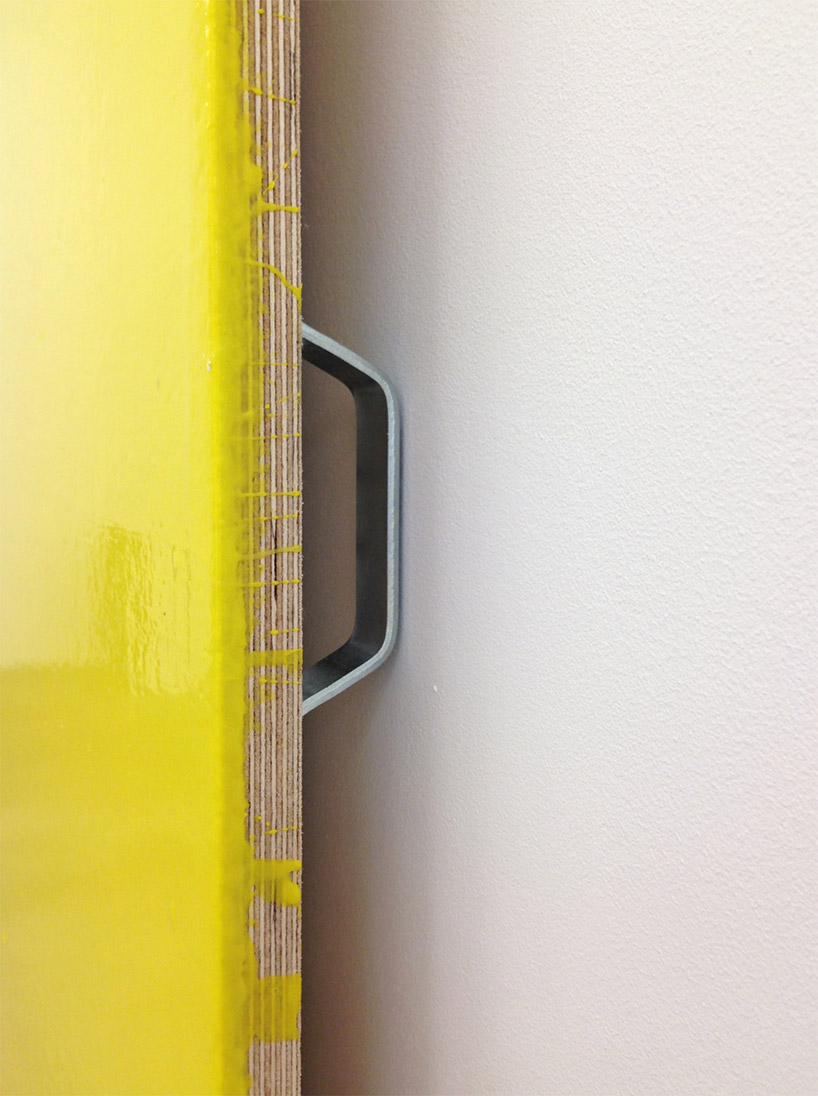 glue painting #101, detail | exhibition view, gallery daniela marzona, berlin, 2017
a diverse digital database that acts as a valuable guide in gaining insight and information about a product directly from the manufacturer, and serves as a rich reference point in developing a project or scheme.