feb 03, 2015
john grade sources sculptural skin sculpture from 85-foot tree cast

john grade sources sculptural skin sculpture from 85-foot tree cast
image by john grade
a 140-year-old western hemlock tree growing in north bend, washington sees a second life: seattle-based artist john grade has formed his latest sculpture 'middle fork' using carefully sourced plaster casts of its massive trunk and limbs. 85 feet above the forest floor, grade and a team scaled the living tree to take a mold of its shape, size and form, painstaikingly recording its every curvature and cavity. over a period of one year, and with the help of hundreds of volunteers, an intricately-carved structure was pieced together using salvaged old-growth cedar blocks. each piece was wrapped around the form, bonded with waterproof glue and sanded, before the interior plaster casts were removed.
 
middle fork – madart
video by amos morgan, courtesy of
john grade
in its finality, 'middle fork' is realized as a hollow, light-filled armature that bears the exact shape of the tree from which it came. from now until april 25th, 2015, the sculptural piece is exhibited at madart, seattle, suspended horizontally at eye level within the large gallery space. limbs radiate outward towards the floor, walls, ceiling and observer, each pierced by tiny apertures lining the entirety of the wooden form. following its presentation at art fairs and museums, 'middle fork' will return to the base of the living tree from which the mold was taken, where it will gradually moss over and disintegrate into the ground.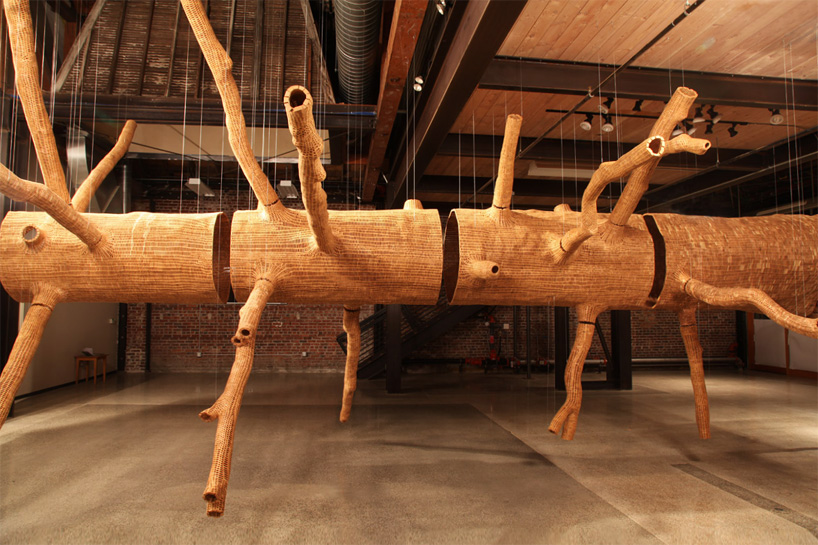 limbs radiate outward towards the floor, walls, ceiling and observer
image by john grade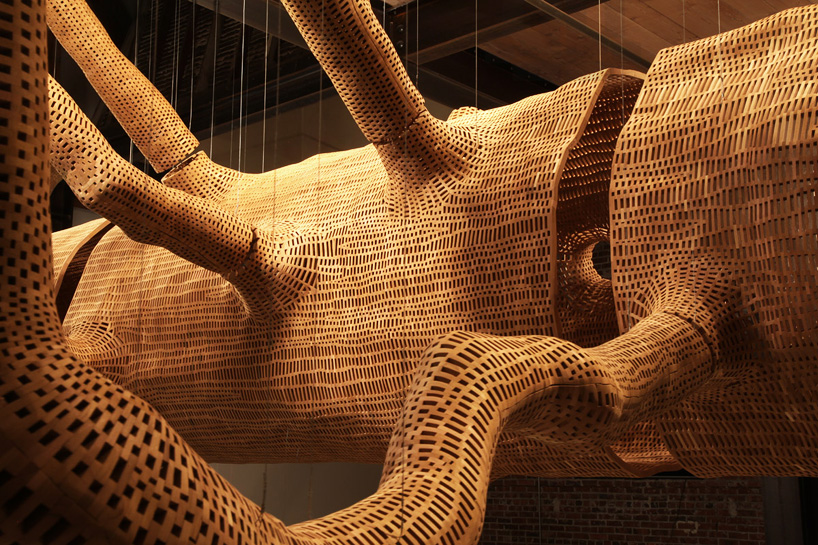 the entirety of the wooden form is pierced by tiny apertures
image by john grade

'middle fork' is realized as a hollow, light-filled armature
image by john grade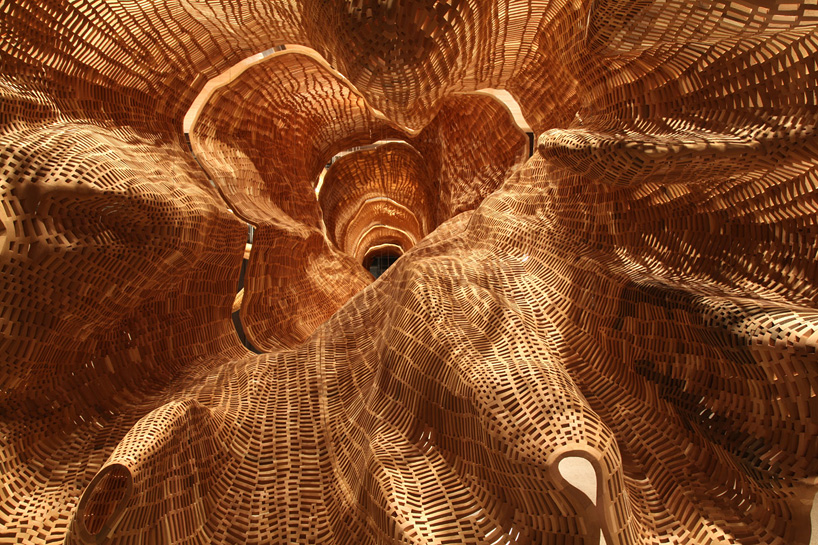 the interior of the tree is visualized
image by john grade

a hollow expanse allows viewers to peer inside the tree's bark
image by john grade

detials show the intricate apertures carved into the sculpture
image by john grade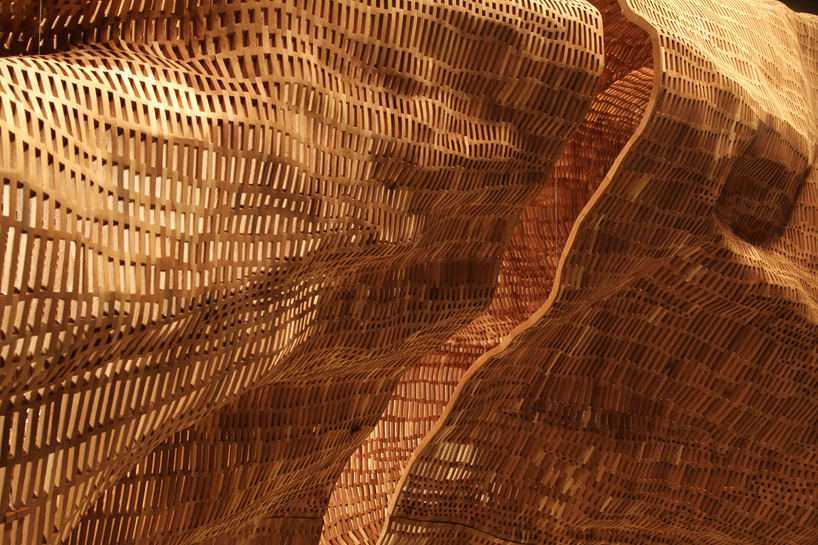 image by john grade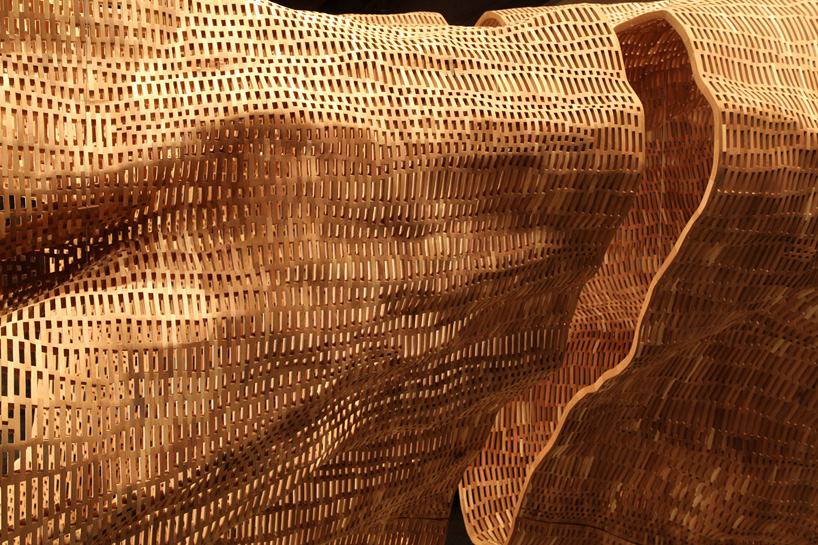 image by john grade

pieces in progress
image by amos morgan

cedar blocks are wrapped around the mold
image by amos morgan

grade worked with a large team in the creation of 'middle fork'
image by james harnois

a photo documents the casting of the 140-year-old western hemlock tree
image by john grade
jan 07, 2017
jan 07, 2017
sep 04, 2013
sep 04, 2013