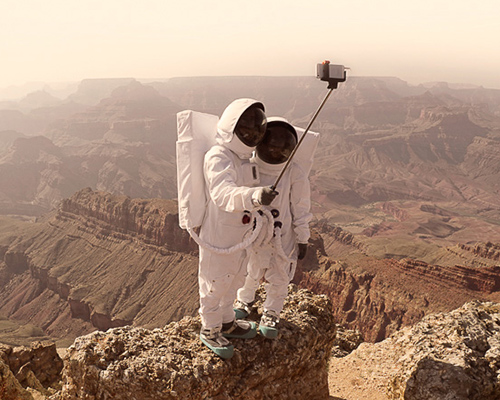 may 28, 2015
greetings from mars: how would humans act as tourists on the red planet?
greetings from mars: how would humans act as tourists on the red planet?
all images courtesy of julien mauve

more than 500 years ago when christopher colombus discovered america, he came upon a vast stretch of land, untouched by tourists and devoid of towering buildings. now, the united states has become one of the most visited places on earth, and many other little-known locales becoming popular travel destinations. this all begs the question, are there any truly unexplored places left to see?
'mars', says paris-based photographer julien mauve — unknown worlds are now located far from earth and our most famous explorer is a robot.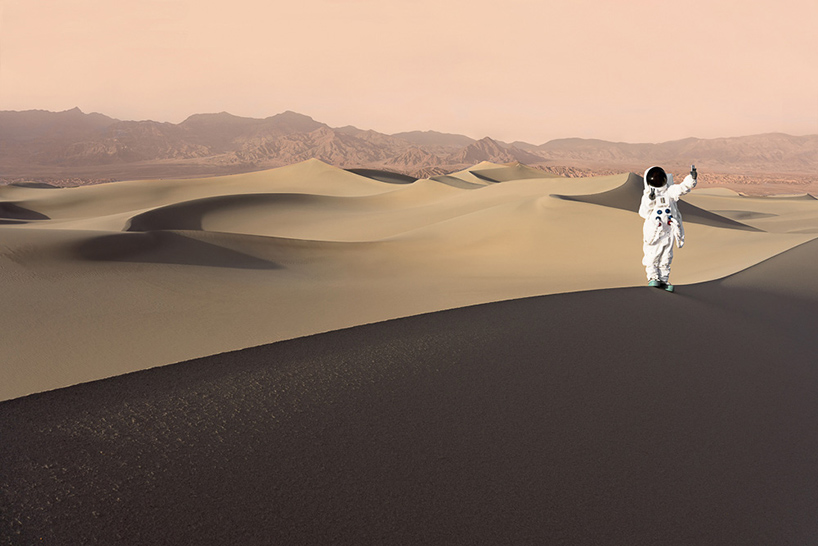 the astronaut poses for a selfie while holding up the peace sign
mauve names the 'curiosity' robot crawling the surface of the red planet the 'christopher colombus of our century', searching for clues and information about the place's past. it's only a matter of time before mars becomes a touristic destination for people to visit and experience, with NASA and spaceX already working on making it a reality.
the series 'greetings from mars' imagines this scenario — our behavior in front of new, natural environments and how we create pictures that will share our personal story. 'it's interesting to observe the way we act in front of the camera, how we include ourselves in the landscapes, how those landscapes trigger the desire to affirm our presence', he says.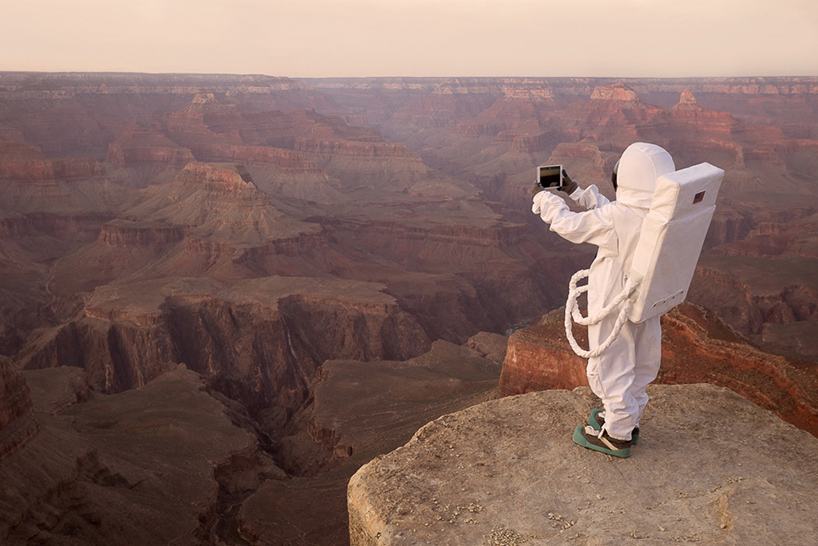 standing before the vast landscape, the figure snaps a selfie
whether its a solo selfie, or a shot alongside a friend with the aid of a selfie stick, the astronauts pictured throughout the series show humanity's imagined response to a trip to mars — taking pictures and sharing them online. without truly experiencing the sights, sounds and scenery around them, people are innately prompted to pose. aside from the stunning natural landscapes captured in the photos, the series aims to reveal picture-taking as a mark of the vanity involved in our endless pursuit of identity.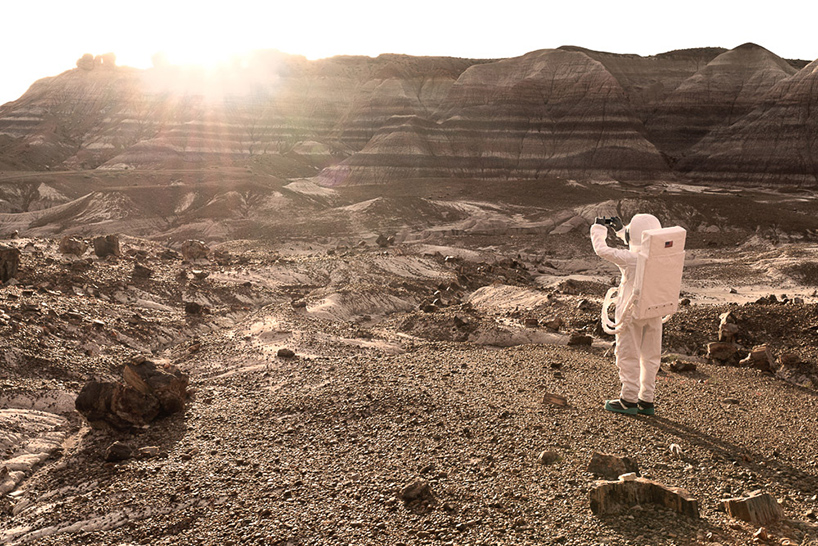 taking pictures of the surrounding landscape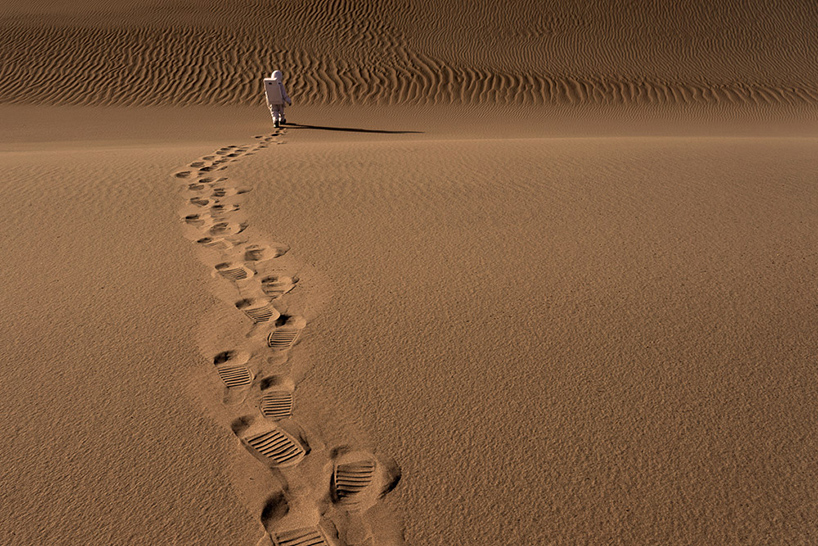 the series imagines humans' potential behavior when confronted with new places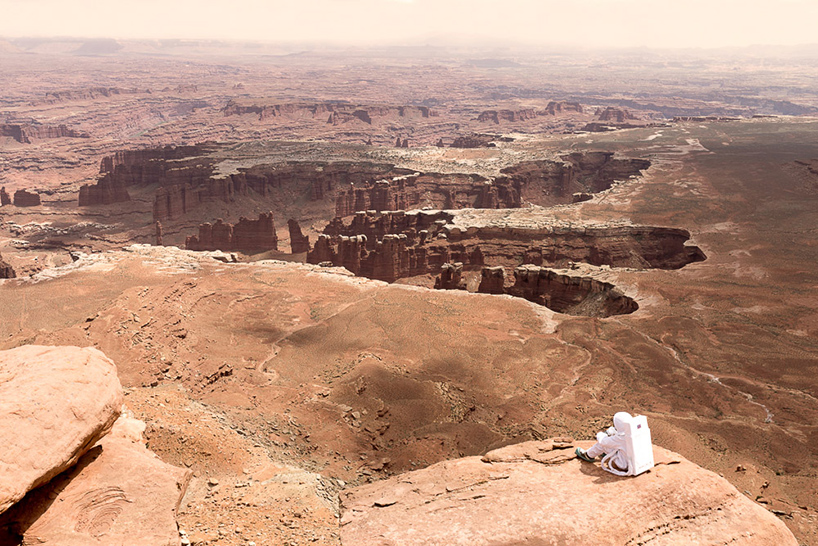 mauve imagines what it would be like to discover a totally different world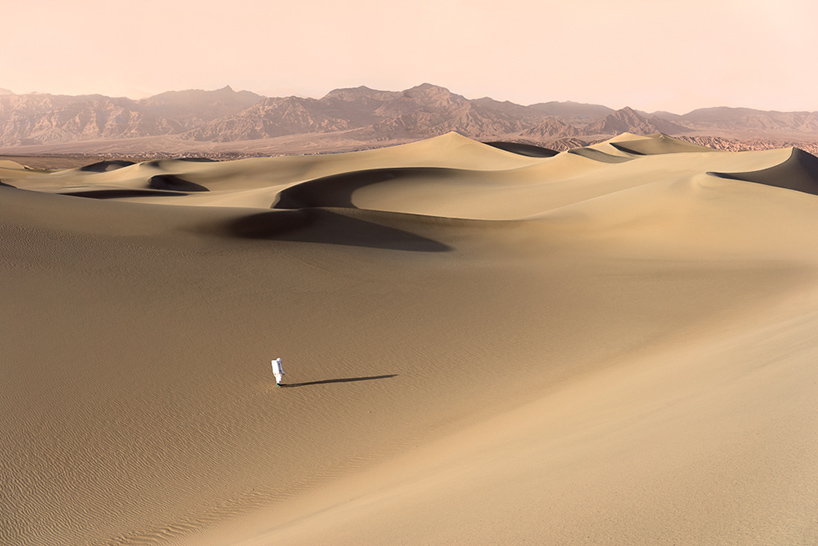 what if the world were lifeless, full of wild landscapes and able to be photographed for the first time?' asks mauve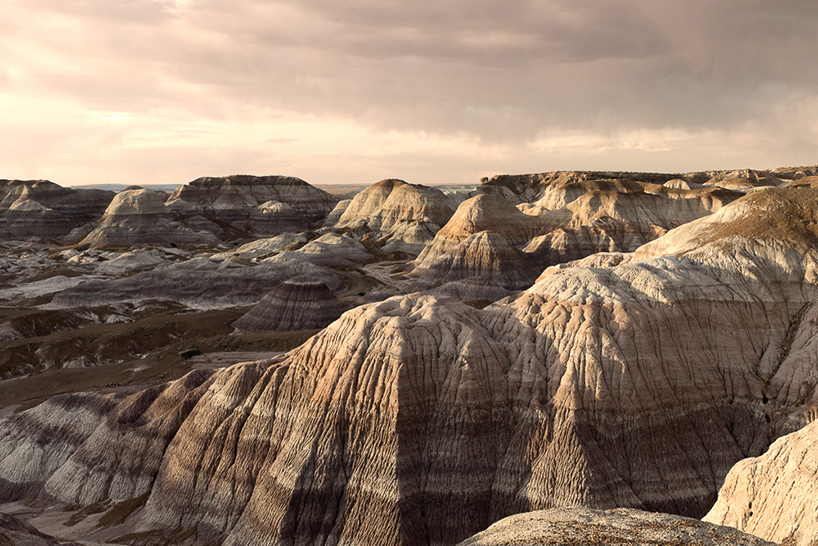 the landscape draws visual similarities to what we imagine the surface of mars to look like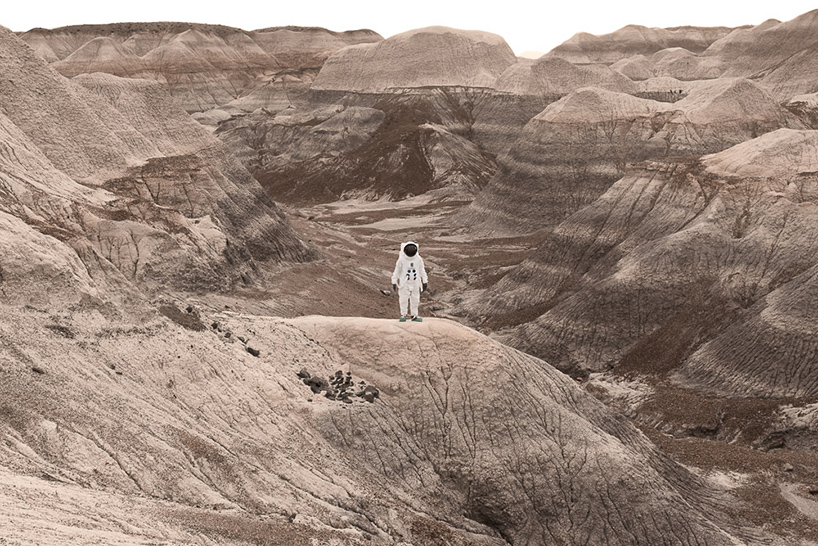 the series studies the way people act in front of the camera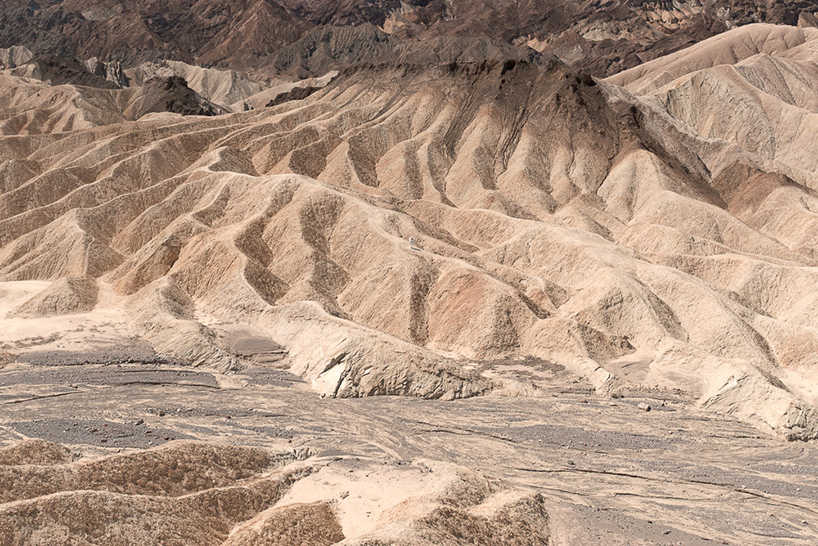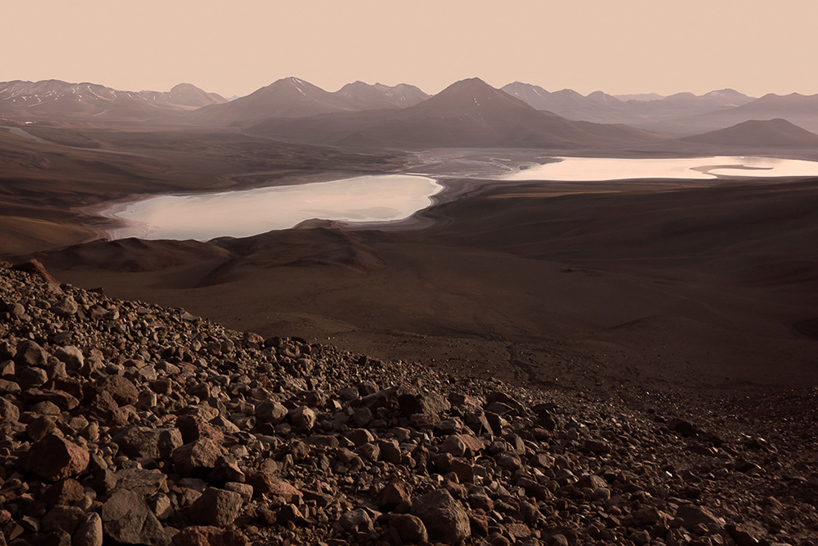 landscape photography mimicking the surface of mars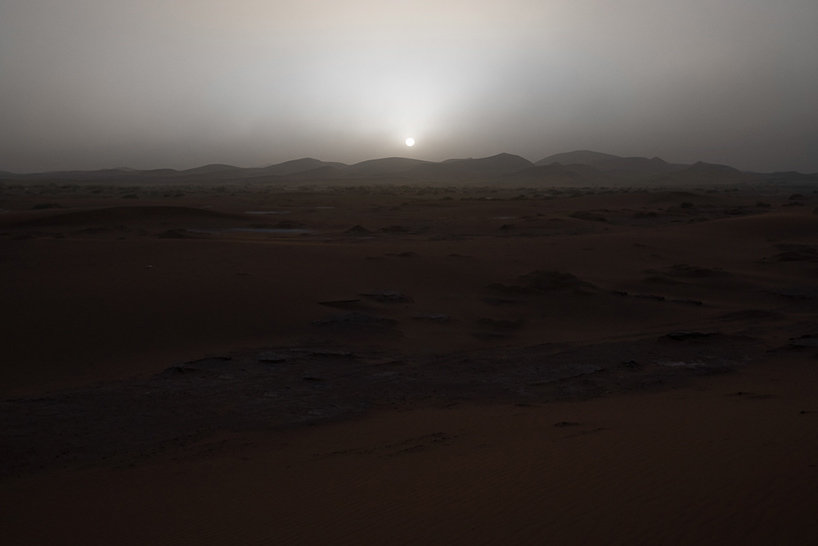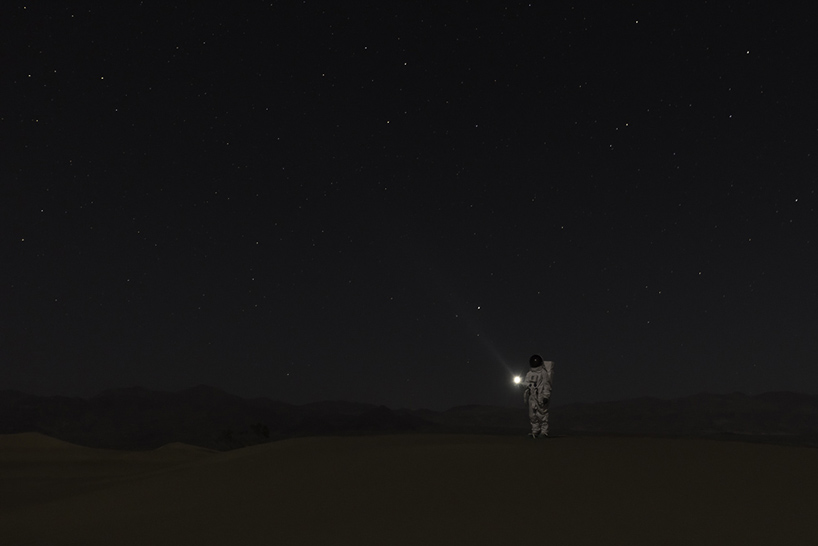 the astronaut figure searches his surroundings by night
a diverse digital database that acts as a valuable guide in gaining insight and information about a product directly from the manufacturer, and serves as a rich reference point in developing a project or scheme.