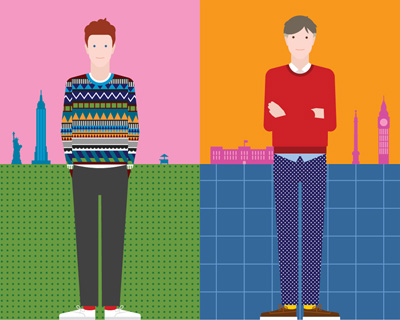 mar 01, 2013
karl maier (craig & karl) interview
karl maier (craig & karl) interviewcraig & karl self portrait
craig & karl create bold work that is filled with simple messages executed in a thoughtful and often humorous way. here karl maier (KM) talks to designboom (DB) about his transatlantic collaboration with craig redman.
DB: please could you tell us about your backgrounds and how you met?
KM: we both grew up on the east coast of australia and met during our first year at art college.
DB: why did you decide to work together rather than individually?
KM: at college we worked on just about every project we could together and have worked together in one form or another ever since. prior to us moving to different cities we were largely considered as a singular entity by our friends. it would probably be more surprising if we didn't continue to work together at this point in time.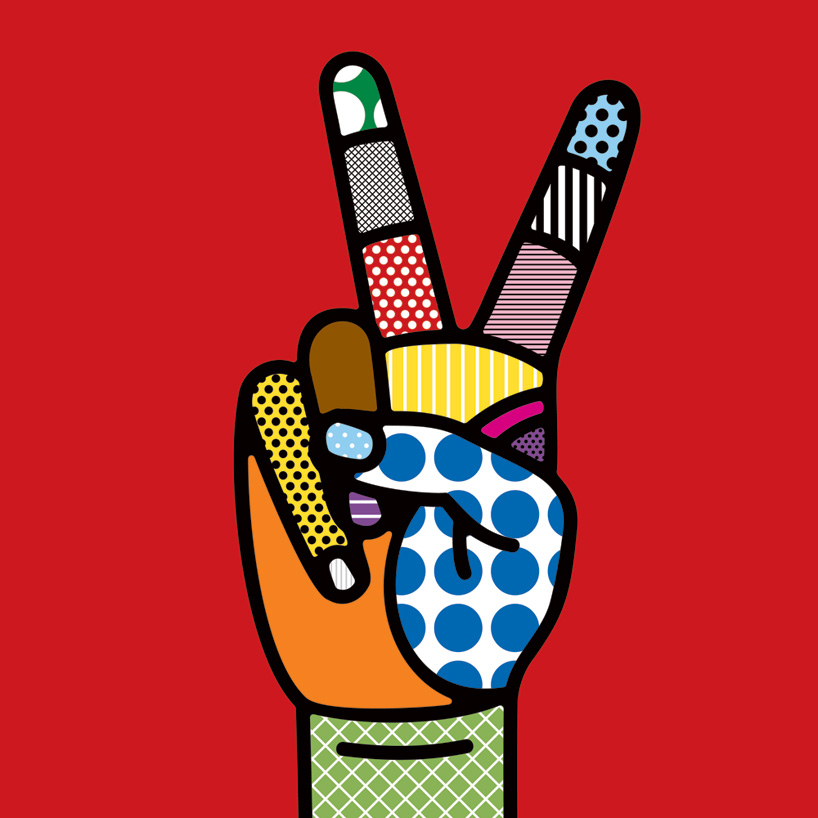 peace
DB: how do you share and organize your workload?
KM: with the modern wonder of skype! a lot of the time we are each managing different projects and checking in, discussing ideas, getting feedback and moral support as we go along. other times we are both heavily involved each step of the way, it just depends on the particular project. we do work with collaborators but usually outside our own sphere; people such as photographers, animators or musicians. working with collaborators is something we really enjoy as it usually means that we're heading into uncharted territory.
DB: the work you produce has a very recognisable style, are your own individual styles very similar or is this aesthetic something you have worked on developing specifically for your work together?
KM: we both have a really similar aesthetic and are drawn to much the same things. there are nevertheless points of diversion and stylistic elements particular to each of us. we certainly influence each other's work a lot and anything either of us do is completely up for grabs. it is something we're conscious of and we do strive to develop a visual language that is unique to us and work from within those parameters.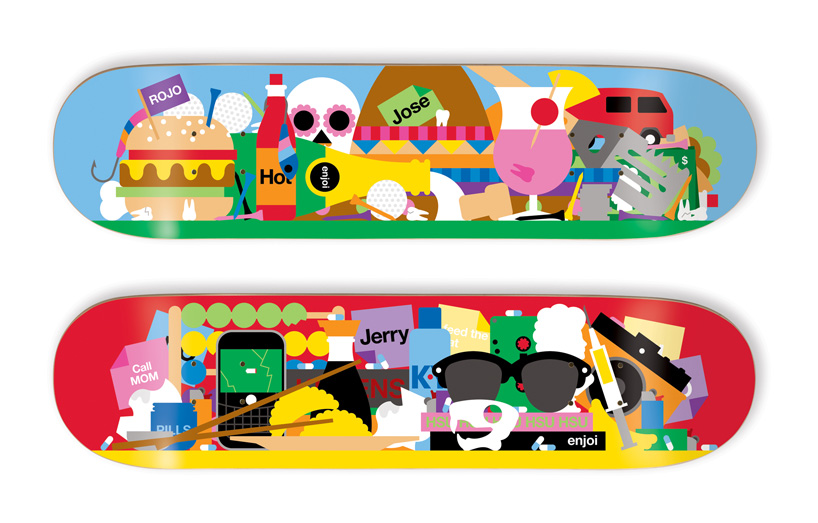 bless this mess, part of a series of for enjoi skateboards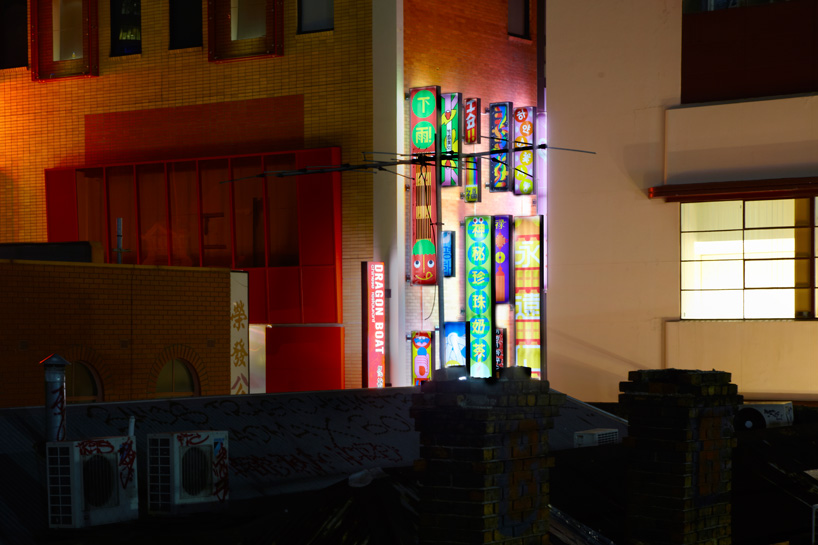 neon lane, a permanent light and neon installation, melbourne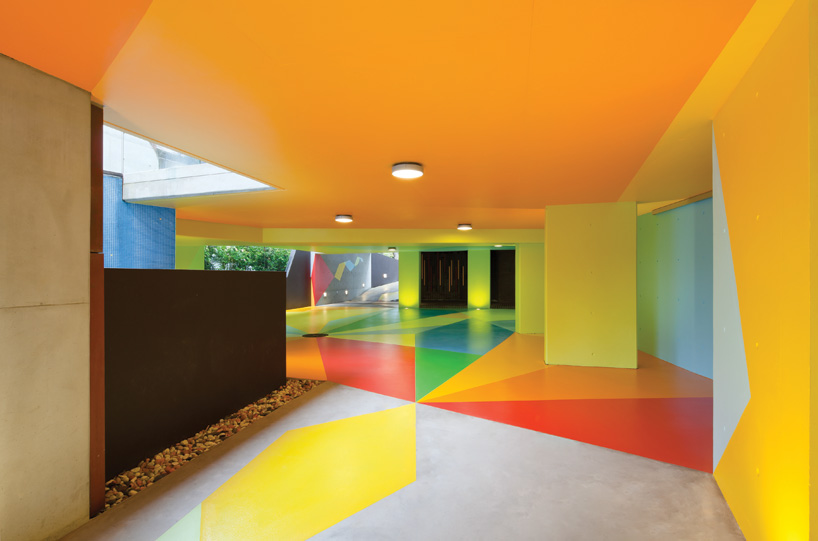 72DP, permanent mural installation, sydney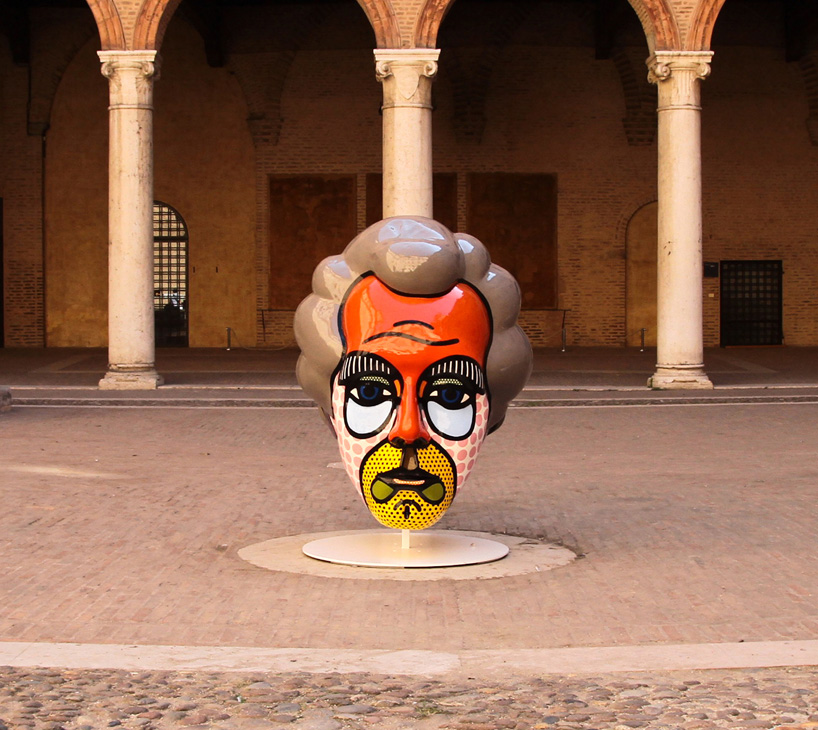 sculpture of film director michelangelo antonioni, installed in the castle estense ferrara, the city of antonioni's birth
DB: which have been your most significant and satisfying projects to date and why?
KM: the portrait of obama on the cover of new york magazine to celebrate him winning his second term was a real highlight. the combination of the man, the moment and being on the cover made it very special. our 72dp mural is another one we're really proud of; it was great to create something on such a large and immersive scale. and the work we're now doing with the bayerische staatsoper in munich is also very satisfying. it's a real honour to work with such an iconic institution, although we did think it quite strange they should want our crazy, pop stylings for the opera. the results have been great though; they're a very progressive organization.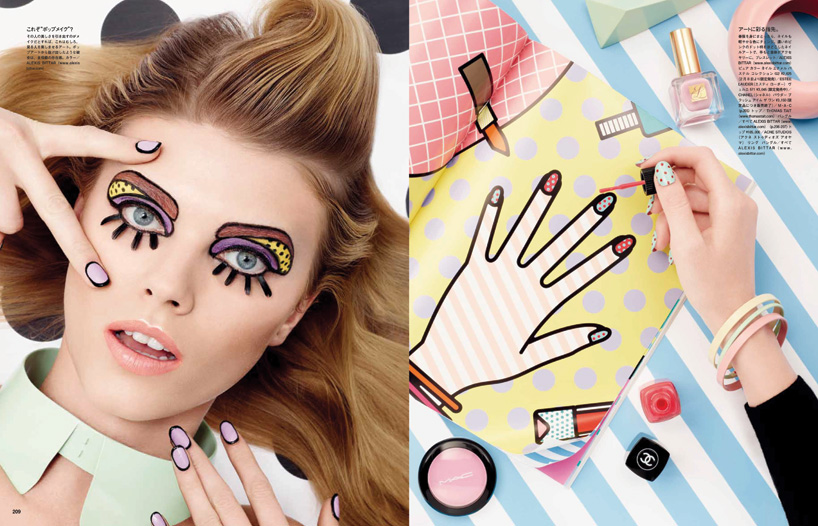 set design for vogue japan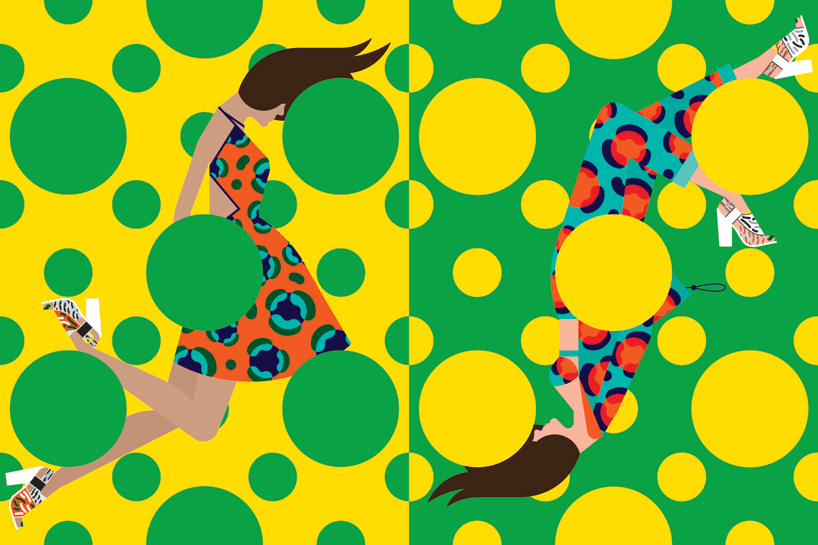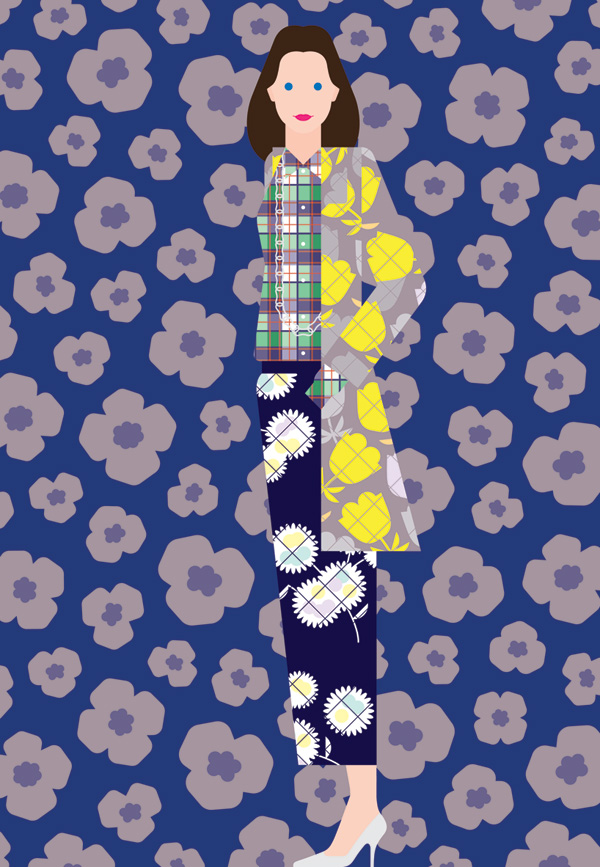 dries van noten SS13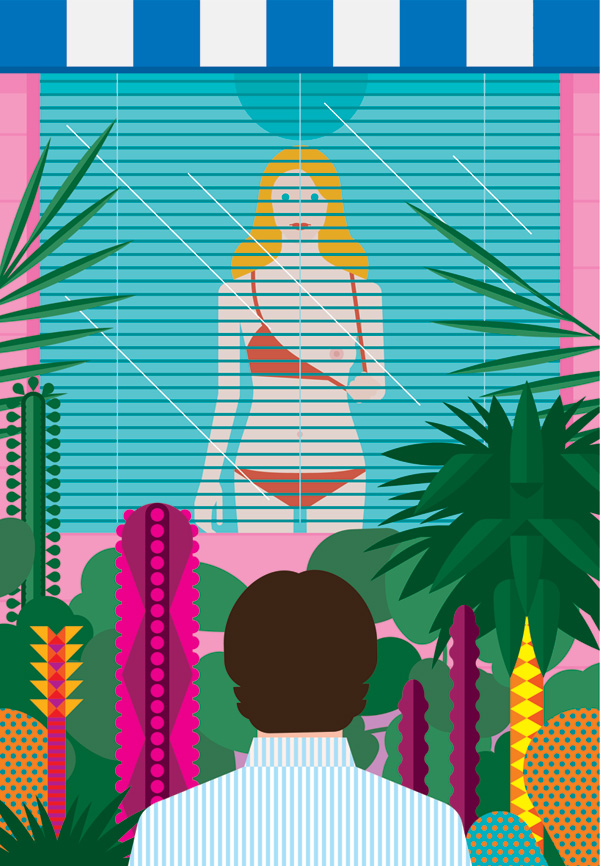 outside pass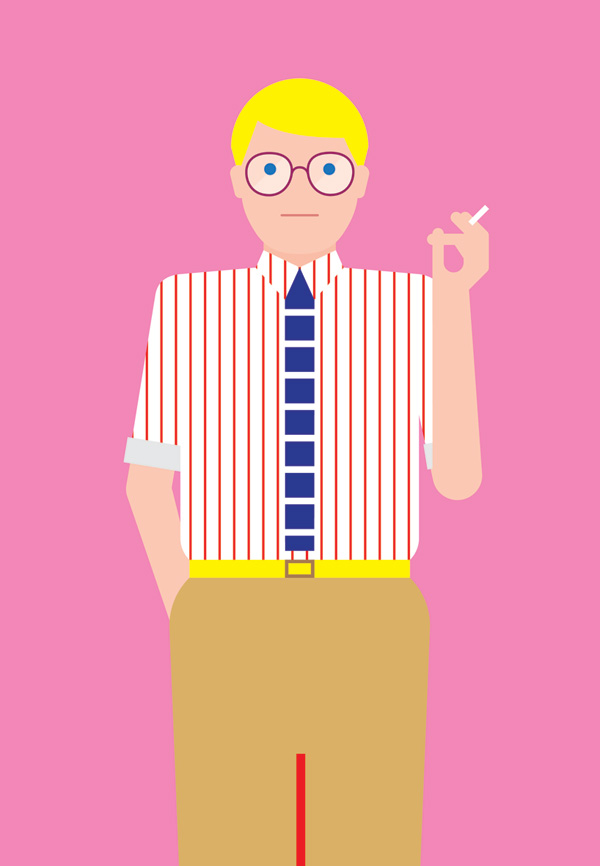 david hockney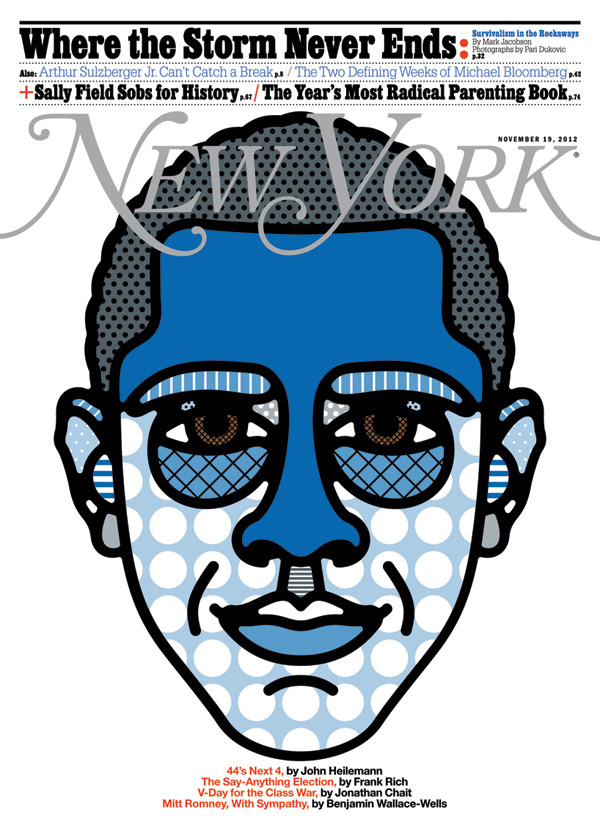 barrack obama for new york magazine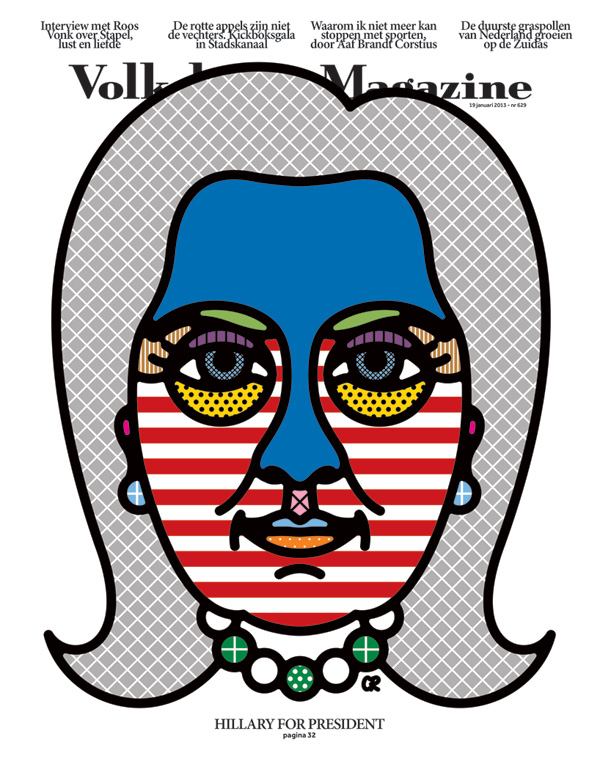 hilary clinton for volkskrant magazine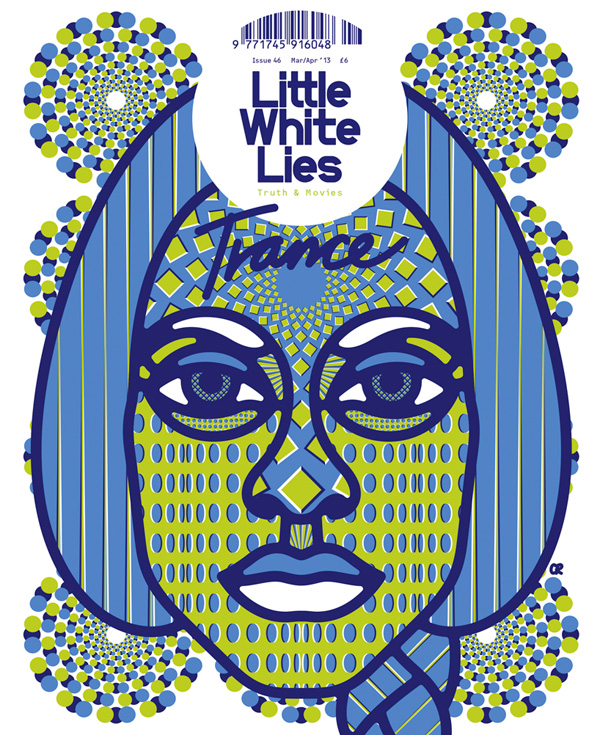 cover for the 'trance' issue of little white lies magazine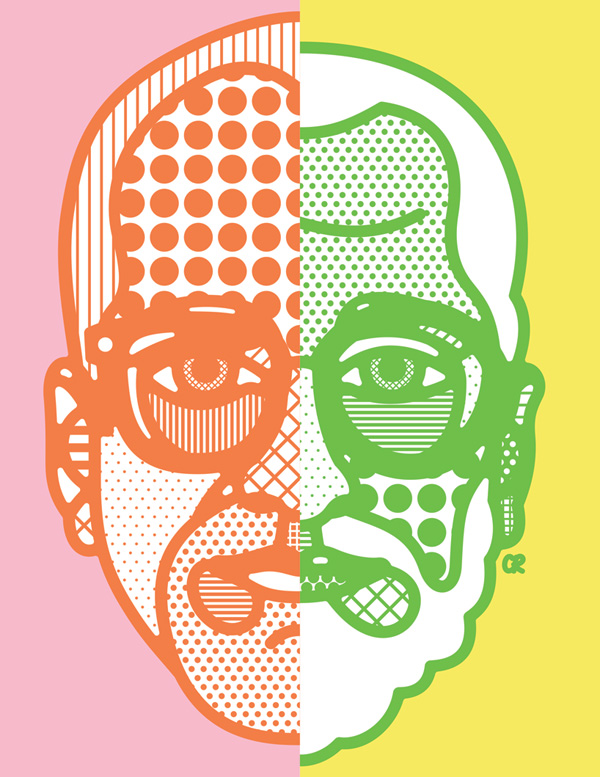 dan wieden and dave kennedy for an exhibition with agent pekka at wieden + kennedy amsterdam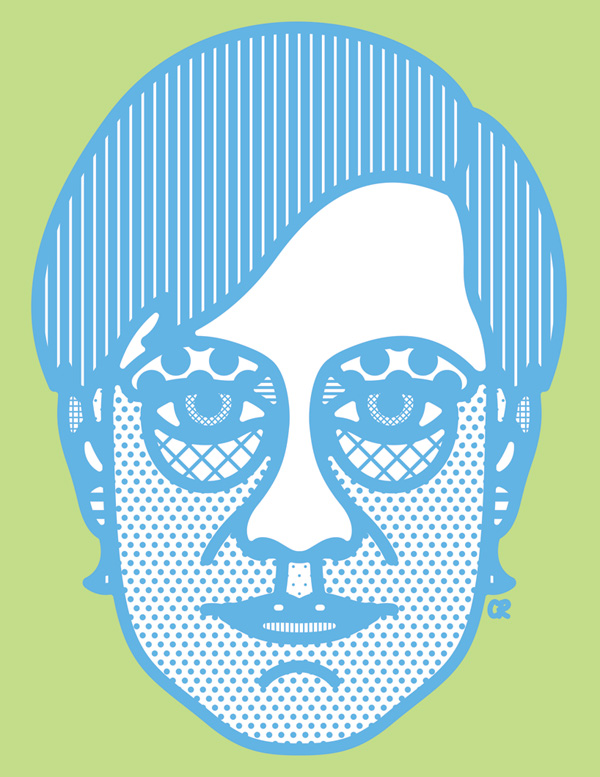 gus van sant for ted and the university of oregon, portland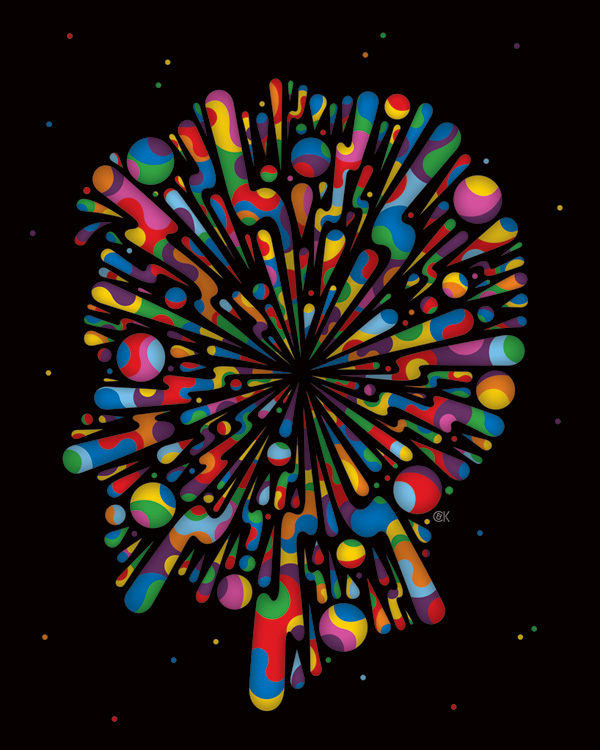 dreams
DB: what you are working on now and what we can expect from your studio in the near future?
KM: we've been working on a few brand collaborations among other illustration projects. we have a range of bags with the luxury accessories brand mcm about to launch in april. we're also designing sunglasses for australian-based le specs, a gig poster the the XX, and we have a capsule clothing collection for kid robot slotted for release later in early summer.
DB: besides your professional work, what do you have a passion for and why?
KM: the noble pursuits of life and leisure. so much of what we love and do feeds into our work, and vice versa, so it never really feels separate to life.
DB: what piece of advice should every graphic designer remember?
KM: you can't polish a turd.
DB: what piece of advice should every graphic designer ignore?
KM: don't quit your day job.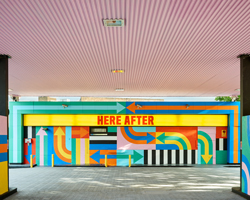 jun 05, 2017
jun 05, 2017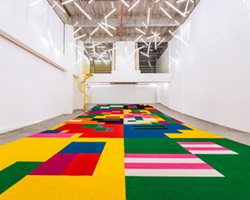 nov 20, 2016
nov 20, 2016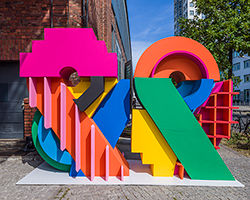 sep 10, 2016
sep 10, 2016
jan 27, 2015
jan 27, 2015
aug 15, 2014
aug 15, 2014
nov 05, 2013
nov 05, 2013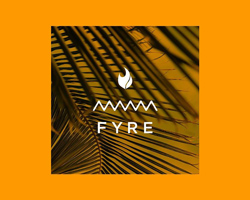 feb 10, 2019
feb 10, 2019
jun 21, 2018
jun 21, 2018
may 17, 2018
may 17, 2018
a diverse digital database that acts as a valuable guide in gaining insight and information about a product directly from the manufacturer, and serves as a rich reference point in developing a project or scheme.