feb 06, 2012
liu bolin for harper's bazaar
lavin's alber elbaz gets painted into the french fashion brand's jewel tone dresses and fabrics photo by liu bolin courtesy eli klein fine art, new york
harper's bazaar magazine has sent us images of their latest collaboration with contemporary chinese artist liu bolin released in their march 2012 issue. bolin is typically known to be the subject of his works, camouflaging himself into carefully selected environments. however for this project with the hearst magazines publication the artist has removed himself from being the focus of his work. instead he celebrates four major fashion houses: jean paul gaultier, lanvin, missoni and valentino, by selecting their designers as his subjects and getting them to 'lose themselves in their work', painting them into their signature designs and patterns.
'there are many chinese citizens who need to prove themselves by buying western brands, so in this series I head each designer in his or her own designs. you think about the relationship between the world we create and ourselves. ' – liu bolin to laura brown of harper's bazaar
read more at harper's bazaar here.
left: detail of alber elbaz of lanvin right: photo of the painting process by laura brown
'as a designer, I'm not an exhibitionst; I'm more of a voyeur. all I try to do is be invisible.' – alber elbaz
french designer jean paul gaultier gets lost in his iconic strips photo by liu bolin courtesy eli klein fine art, new york
'it's very good for my work to be a chameleon.' – jean paul gaultier
left: jean paul gaultier being painted with photo by laura brown right: detail of a stripe ridden jean paul gaultier with photo by liu bolin
angela missoni of italian brand missoni camouflaged into one of the label's signature patterns photo by liu bolin courtesy eli klein fine art, new york
'I am missoni myself, so I wanted to totally disappear into my fabric. but if I could be invisible, I would forget about clothes for a day. I'd be invisible but naked.' – angela missoni
valentino's maria grazia chiuri and pierpaolo piccioli hiding amongst the italian fashion house's collection of red dresses photo by liu bolin courtesy eli klein fine art, new york
may 13, 2015
may 13, 2015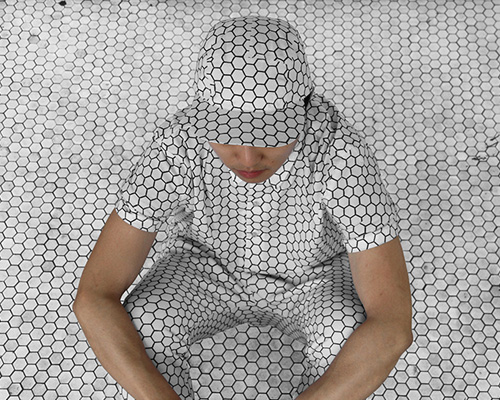 may 12, 2015
may 12, 2015
feb 06, 2014
feb 06, 2014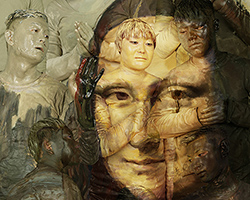 nov 16, 2016
nov 16, 2016
apr 27, 2016
apr 27, 2016
sep 02, 2015
sep 02, 2015