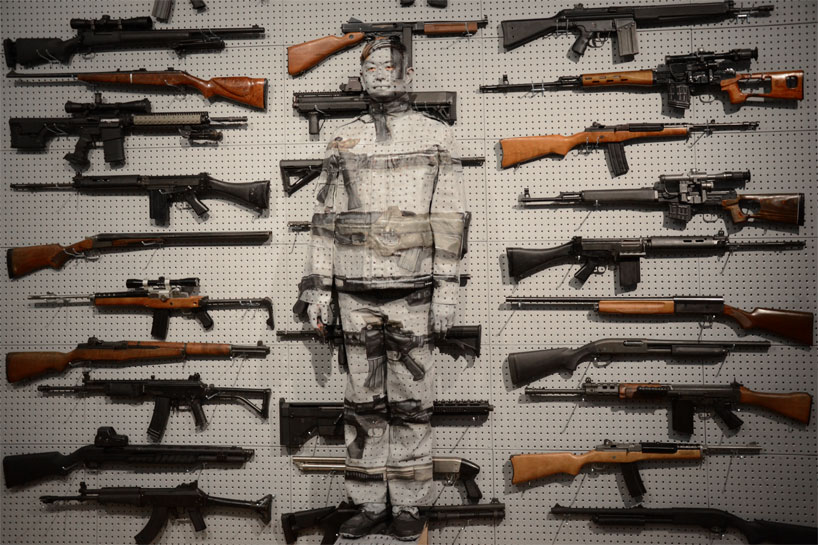 jun 06, 2013
liu bolin: gun rack performance at eli klein fine art
liu bolin: gun rack performance at eli klein gallery
image © designboom
on june 2nd, 2013, designboom attended liu bolin's performance 'gun rack' at eli klein fine art in new york, a pre-show to his 'mask' exhibition which opens at the gallery today.
'today, my work here at eli kein fine art is about guns, and the many types of fire arms that are out there. for example, the frequently used AK-47 and others used by the U.S. military. before this piece, I have created another one related to the sword and knife which I still have yet to realize,' says bolin.
designboom spoke with the chinese artist about the work he was presenting on this occasion, which came out of the 2012 law in beijing's which passed whereby one is required to present ID when purchasing a knife, as well as registering it, whenever the cutting tool surpasses a length of 15cm. 'gun rack' speaks of international approaches to arms and weapon control and considers the enforcements taken in regards this issue.
stay tuned for our interview with the 'invisible man'!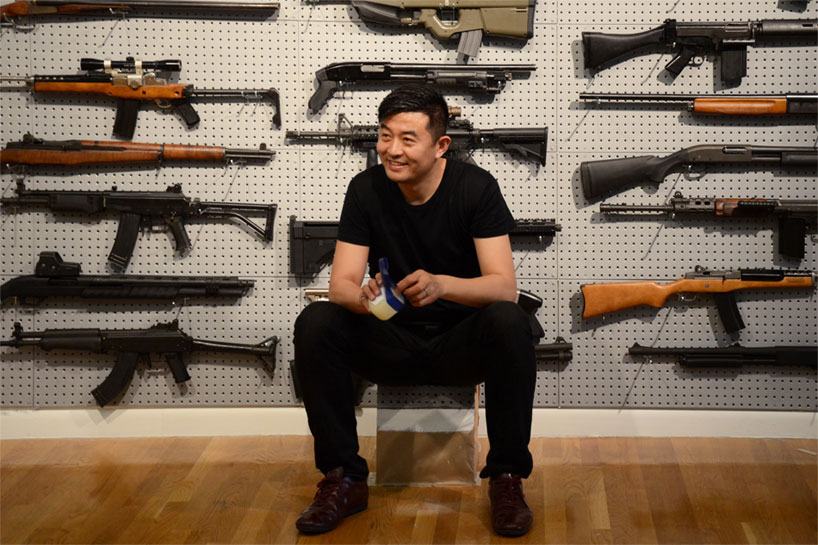 liu bolin getting himself ready for the performance by applying vaseline to his skin and hair
image © designboom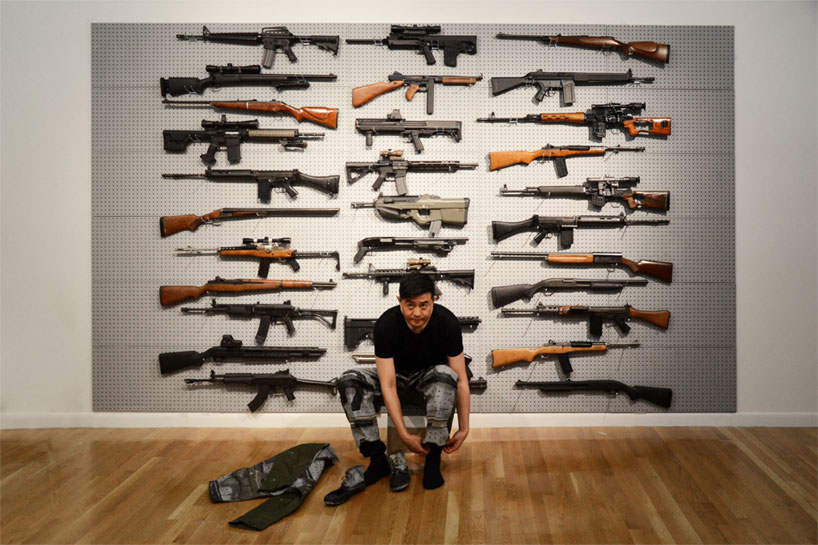 the artist suiting up
image © designboom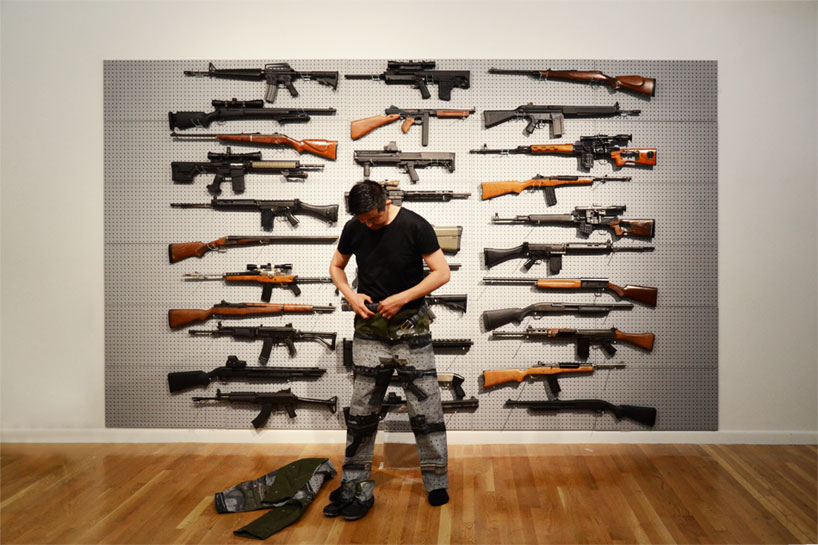 image © designboom

almost ready…
image © designboom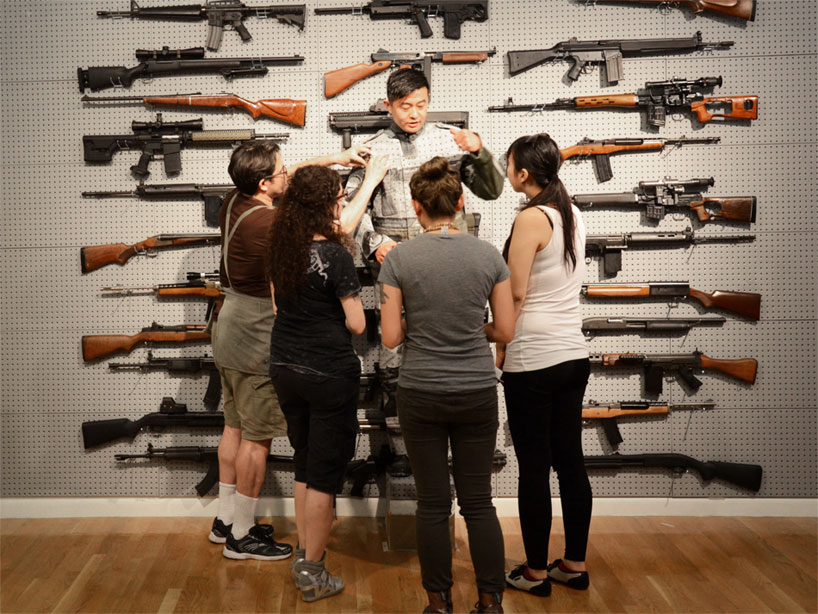 preparing to disappear…
image © designboom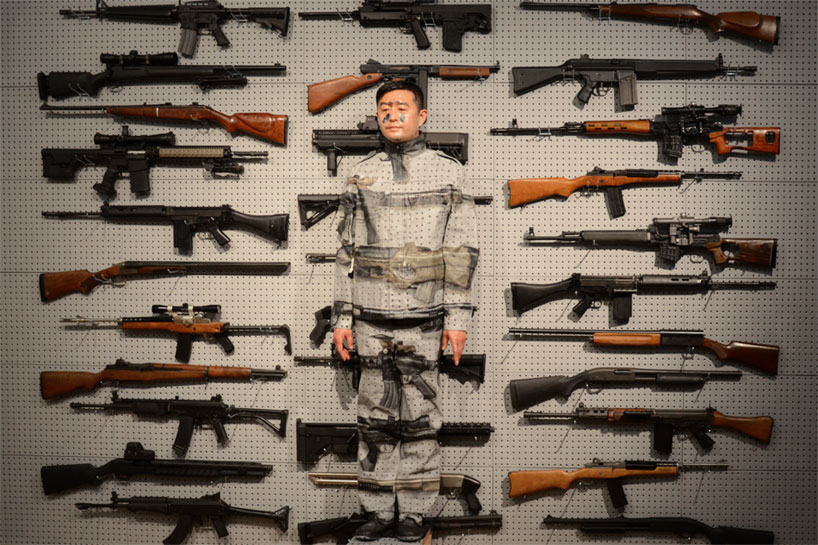 paint colors tested on the artist
image © designboom
 

liu bolin's 'gun rack' performance at eli klein fine art on june 2nd, 2013
video © designboom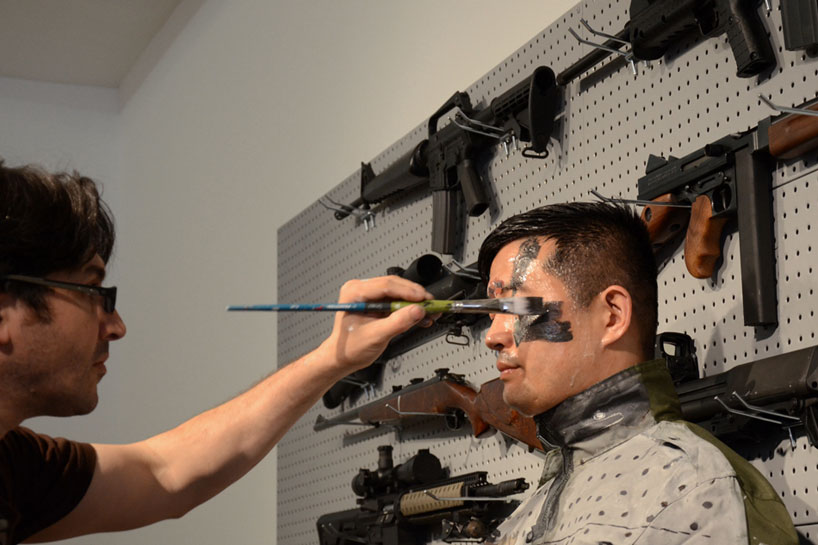 the camouflaging begins
image © designboom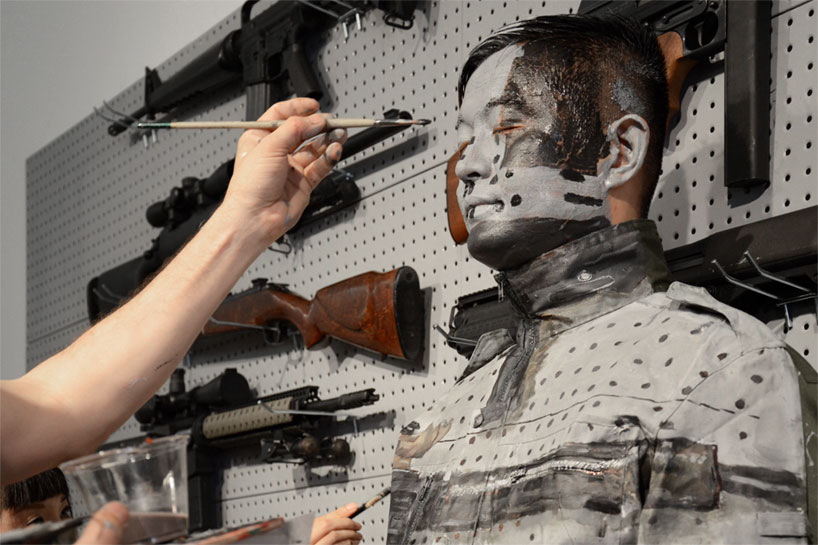 a mixture of acrylic paint and water is used to disguise liu bolin
image © designboom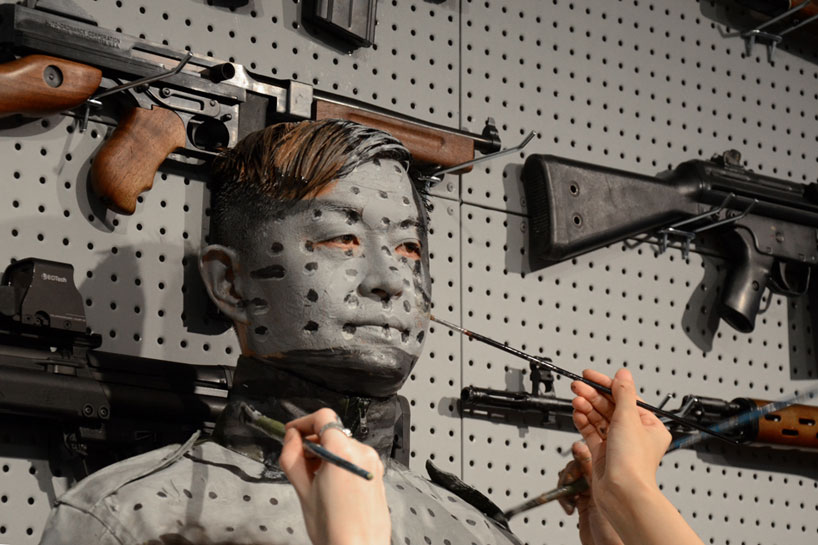 the artist remains composed…
image © designboom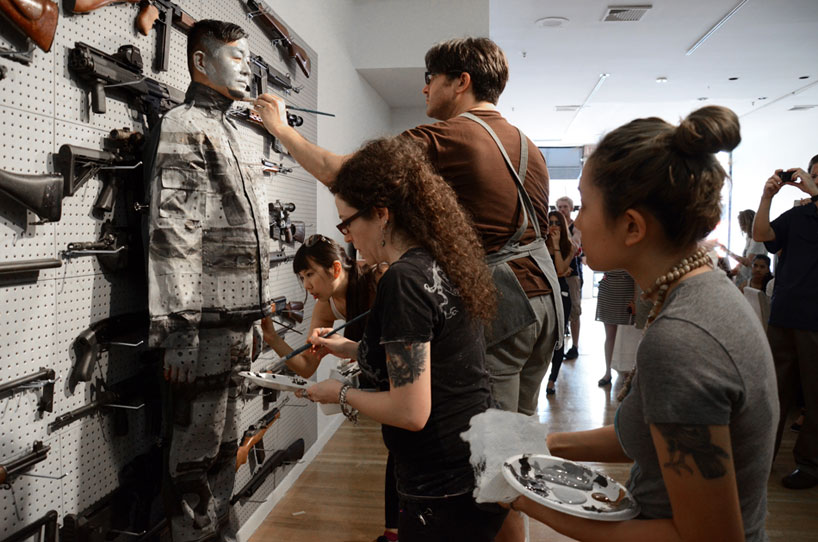 a team of four painters worked to blend liu bolin into his chosen backdrop
image © designboom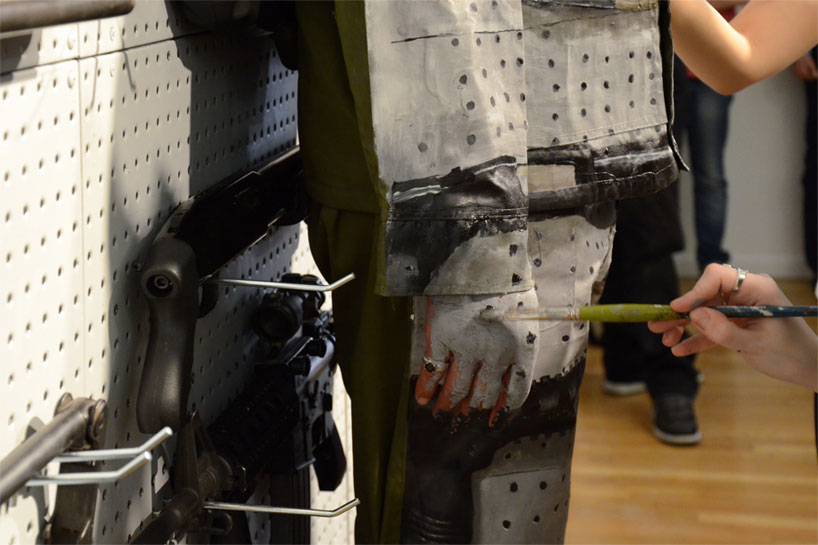 everything on the artist was painted, even his jewelry!
image © designboom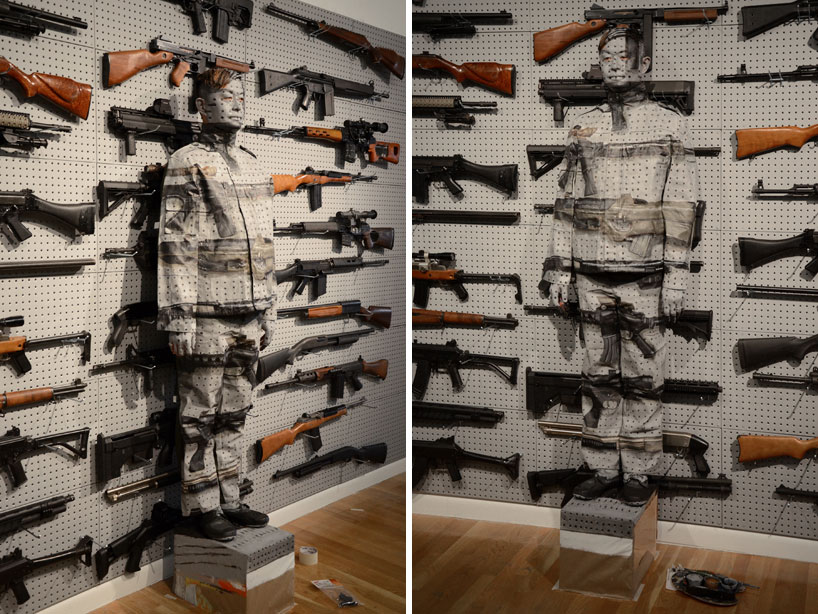 stand back and take a look…
images © designboom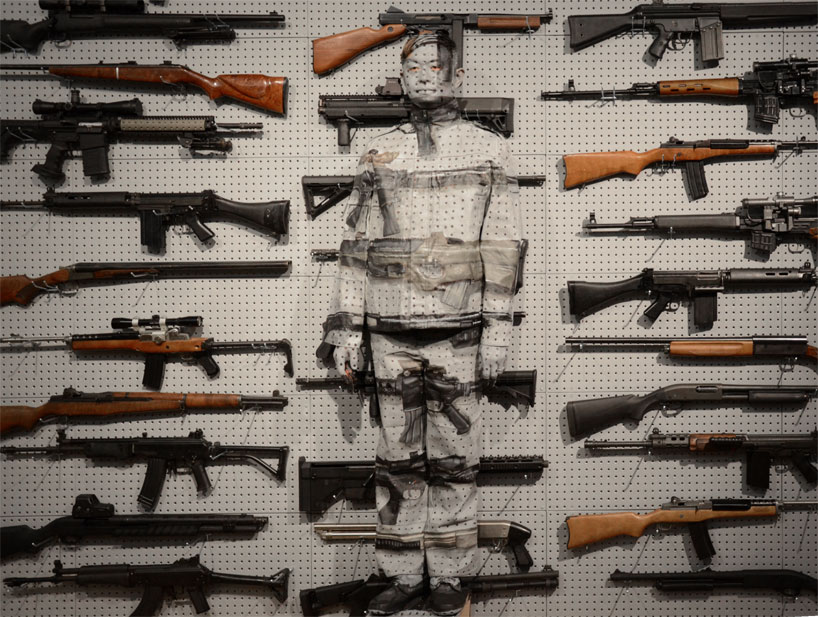 'gun rack' by liu bolin
image © designboom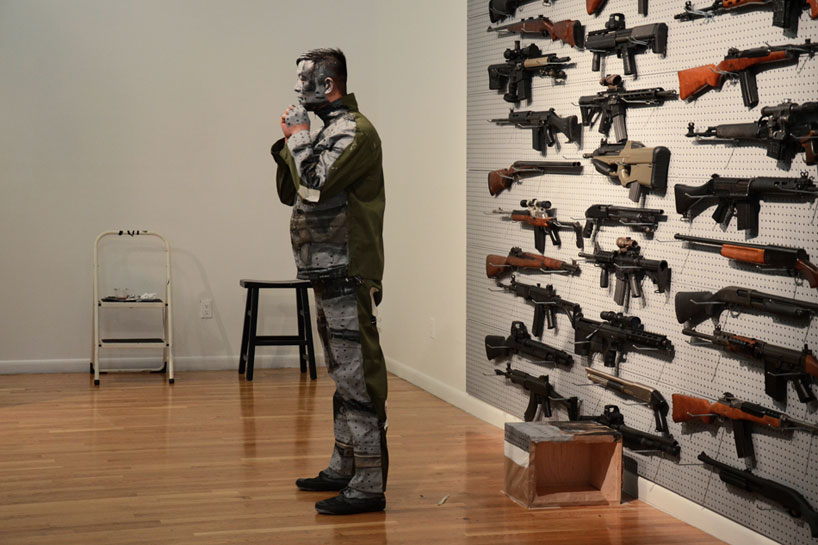 peeling off the paint
image © designboom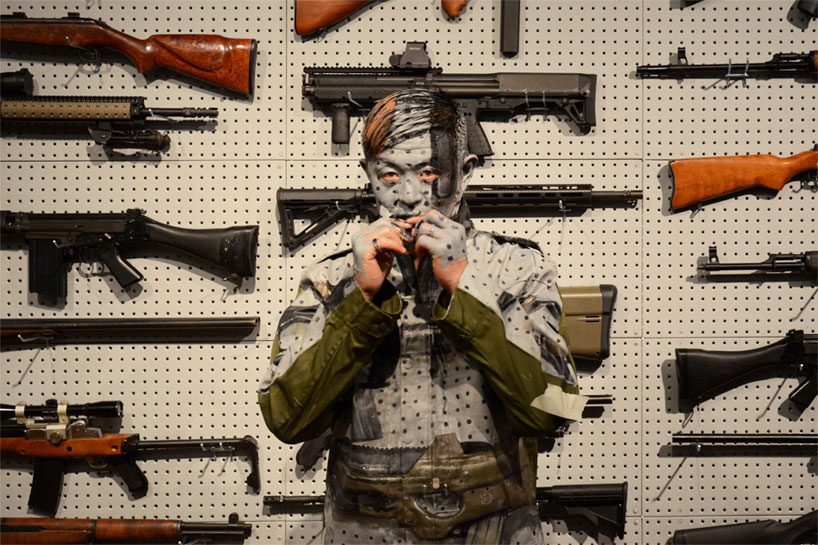 image © designboom

liu bolin
portrait © designboom
feb 06, 2017
feb 06, 2017
jan 12, 2017
jan 12, 2017
jan 06, 2017
jan 06, 2017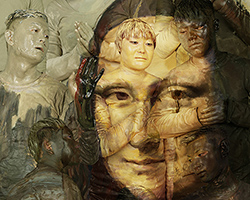 nov 16, 2016
nov 16, 2016
apr 27, 2016
apr 27, 2016
sep 02, 2015
sep 02, 2015