sep 09, 2011
made in polaroid: polaroid 50 | 50 | 50 exhibition
made in polaroid (exhibition of polaroid 50 | 50 | 50) phillips de pury & company, new york, USA on now through september 13th, 2011
the 'made in polaroid' ('polaroid 50 | 50 | 50') exhibition showcases over fifty works of actors, artists, and other invited participants, composed using the polaroid 'gl10 instant mobile printer' chase jarvis: 'celebrity #1' pixel mosaic of photographs on 3" x 4" ZINK paper, mounted on museum art board 81" x 68"
the 'made in polaroid' exhibition features over 60 works created by a mix of artists, designers, photographers, actors, and other entertainers, with the only requirement be that all pieces are produced using the polaroid 'gl10 instant mobile printer' (covered by designboom here). participants range from model tyra banks and actors viggo mortensen and james franco to photographers mark seliger and chase jarvis, to graffiti artists eine and hush. the works shown include individual mounted prints, collages and mosaics, and three dimensional sculpture composed of photos printed with the 'gl10 printer'.
on september 14th, 2011 all works will be auctioned off in a charity event benefiting free arts NYC, a non-profit providing arts and mentoring programs to youth.
the making of chase jarvis's 'celebrity #1' collage
artists used the 'gl10 printer' with 3×4" ZINK paper, which offers a choice of full bleed or classic polaroid -style photos. each participant adopted a unique approach to the exhibition's concept, so to offer an example of how the printers were used to render the ultimate effects, we offer some background in the creation of photographer chase jarvis's 'celebrity #1' collage, featured at the beginning of the article.
for the project, jarvis first reduced a model's photograph to 300 pixels, assigning a colour value to each. he found makeup that closely matched the tone and shade of each pixel, and photographed them at close proximity. each was printed on the 'gl10' as an individual, full bleed 3×4" photo and then assembled onto museum board, sized to resemble a single giant classic polaroid photo.
tyra banks: 'movement' 3×4" ZINK paper, false eyelashes, mascara, tissue, construction paper, nail polish, spray paint and acrylic on canvas 48" x 36" x 1"
scott brooks: 'nativity v.2.0' mixed media, oil and 3" x 4" ZINK paper on panel 24" x 24"
nico muhly: 'orchestrated thoughts' 3" x 4" ZINK paper 22" x 19"
jean pigozzi: 'wet portraits' 3" x 4" ZINK paper 104" x 78"
detail of 'wet portraits'
viggo mortensen: 'that's the plan at this time 3" x 4" ZINK paper, glue, steel & copper wire mobile approximately 9′ tall by 3′ diameter
kent williams: 'ian @ 15 sleeping' 3" x 4" ZINK paper, resin and oil 12" x 12"
eric joyner: 'the landing party' 3" x 4" ZINK paper 40" x 30"
liz brizzi: 'fractal disjunction' 3" x 4" ZINK paper, acrylic paint on canvas 24" x 24"
joshua petker: 'watch your step' mixed media, 3" x 4" ZINK paper and ink on canvas 16" x 20"
vashtie kola: 'something old, something new york, something warhol' treated pine pPlywood and 3" x 4" ZINK paper 2' x 4'
chris anthony: 'the search party' 3" x 4" ZINK paper, archival glue on gampi handmade paper 29" x 36"
kinsey: 'synchronicity II' 3" x 4" ZINK paper, nails & acrylic on panel 32" x 32"
aled lewis: 'sleep deprivation' 3" x 4" ZINK paper, mounted on paper 24" x 19.5"
stella im hultberg: 'lucid dreaming I & II' (diptych) 3" x 4" ZINK paper, varnish, mounted on masonite 9" x 17" x 2"
jason shawn alexander: 'for zulema' 3" x 4" ZINK paper 18" x 18" x 1.5"
peter coffin: 'untitled (koko)' (double-sided) 3" x 4" ZINK paper 3" x 4"
eine: 'colours' 3" x 4" ZINK paper 40" x 30"
maripol: 'maripolaroid go green' 3" x 4" ZINK paper held with colored safety pins, attached to a 1981 millard vintage maripol designs 92cm x 60cm (attached to 16cm millard piece)
detail of 'maripolaroid go green'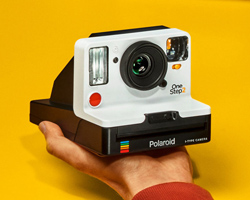 sep 15, 2017
sep 15, 2017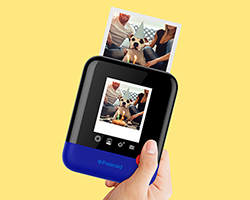 jan 05, 2017
jan 05, 2017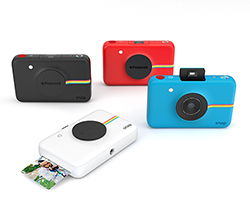 sep 07, 2015
sep 07, 2015