feb 12, 2016
mar cerdà makes miniature paper movie sets of wes anderson films
mar cerdà makes miniature paper movie sets of wes anderson films
all images courtesy of mar cerdà
wes anderson's films are known for inviting viewers into magical, expertly crafted worlds whose sets and scenery conjure images from india to an island in new england. anderson's much-loved visual and narrative spirit sees every prop in the production deliberately designed to suit the style of the movie. 
bearing anderson's whimsical and wacky worlds in mind, barcelona-based artist mar cerdà references three feature films in the making of miniature dioramas, carefully constructed to match each of the movie sets. 'the darjeeling limited', 'the royal tenenbaums' and 'the grand budapest hotel' are realized entirely in paper, built to a mere fraction of their usual scale. 

overall view of 'the darjeeling limited' diorama
cerdà paints watercolor patterns, people and props to match each films' style, mimicking the interiors of three distinct scenes. a reconstructed version of the famous train compartment in 'the darjeeling limited' features tiny bunk beds, hand drawn curtains, cut out mirrors and monogrammed luggage. margot's bathroom scene from 'the royal tenenbaums' is meticulously rendered in paper, illustrating two characters, sponges and shampoo on colorfully tinted sheets. the ornately decorated concierge feature in 'the grand budapest hotel' has been reimagined in small-scale, with miniature envelopes and books contained behind faux-marble painted columns. see each of the scenes below, and a look at cerdà's painstaking process in the gallery at the bottom of the page. 

the artist has crafted tiny bunk beds with intricately painted sheets 

the props from the film have been miniaturized and rendered in paper 

the famous monogrammed luggage from the film is painted with animals and trees  

features from the bathroom like the faucet and sink are also made with paper 

a detailed view of the tiny painted luggage 

a scene from 'the royal tenenbaums' is made from painted pieces 

the character margot is miniaturized and painted 

miniature etheline is arranged to form a seated figure 

the ornately decorated concierge feature in 'the grand budapest hotel' has been reimagined in small-scale

miniature envelopes and books are contained behind faux-marble painted columns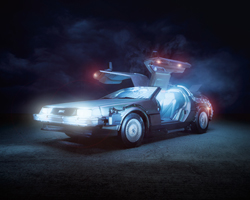 jul 04, 2017
jul 04, 2017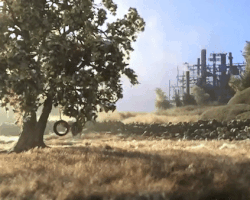 may 09, 2017
may 09, 2017
feb 19, 2017
feb 19, 2017
paper
(176 articles)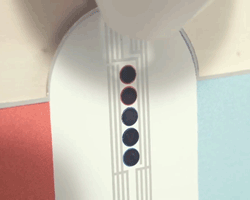 aug 12, 2017
aug 12, 2017
aug 06, 2017
aug 06, 2017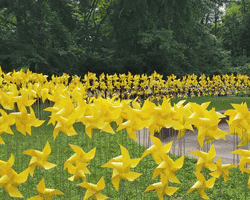 aug 06, 2017
aug 06, 2017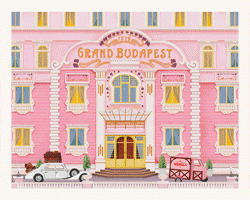 sep 04, 2015
sep 04, 2015
jul 20, 2015
jul 20, 2015
nov 30, 2014
nov 30, 2014