in the german city of kassel, an argentine artist is making a monumental statement about censorship, the banning of books and the persecution of their authors. marta minujín has created a full-scale architectural replica of athens' magnificent parthenon using 100,000 banned books from all over the world, collected from public donation. in homage to the history of the site, the colossal structure stands on friedrichsplatz — a park where thousands of books were burned during the 1933 'aktion wider den undeutschen geist' (campaign against the un-german spirit). nearly 10 years later, the adjacent fridericianum museum (a library at the time) was heavily damaged during bombing raids, engulfing some 350,000 books in flames.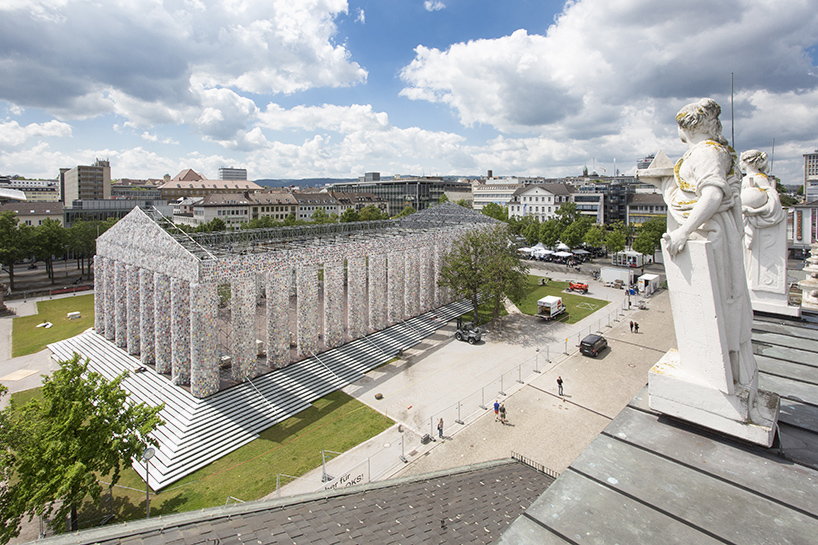 the installation intends to make a statement about censorship, particularly the banning of books
image © roman maerz (also main image)
minujín's 'parthenon of books' is presented as part of documenta 14 — an art festival and exhibition taking place in kassel, germany, and athens, greece this year. the 10,000 collected texts used to give shape to the installation have been secured in protective wrapping and mounted to a monumental colonnade and open roof structure, mirroring the architecture of the anicent greek temple. in collaboration with students from the university of kassel, a list of more than 70,000 forbidden books was compiled and shared with the public as a call to action for donation, making the audience a part of the artistic experience. minujín contradicts the parthenon's symbolism of democracy to demonstrate the censorship of writing, opposition of expression, and oppression of cultural knowledge that has existed throughout history.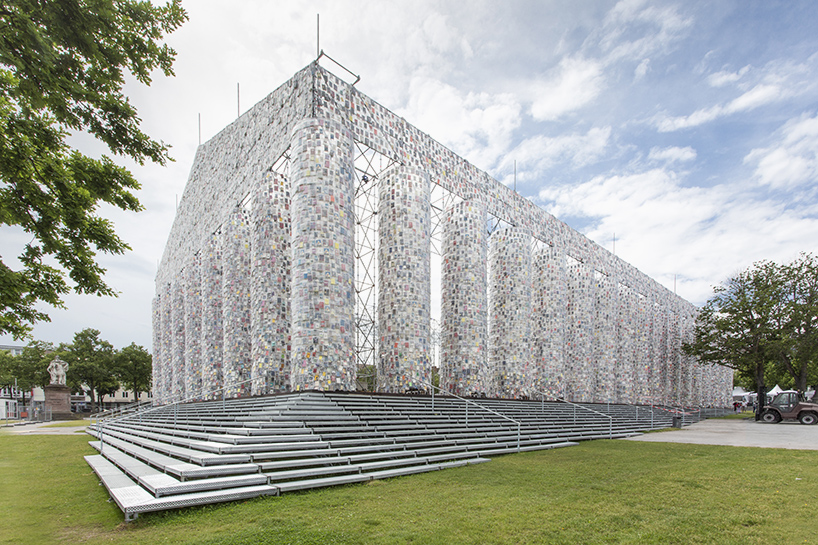 marta minujín has created a full-scale architectural replica of athens' parthenon
image © roman maerz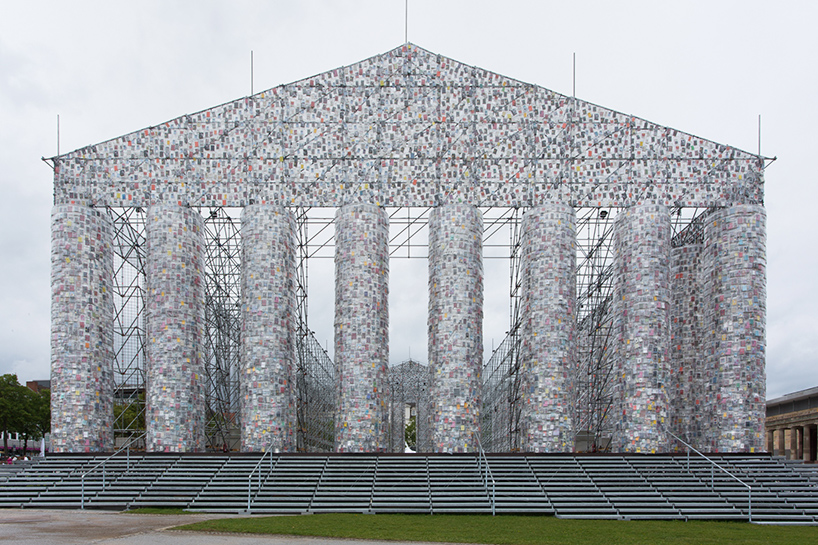 the structure is made from 100,000 banned books from all over the world
image © roman maerz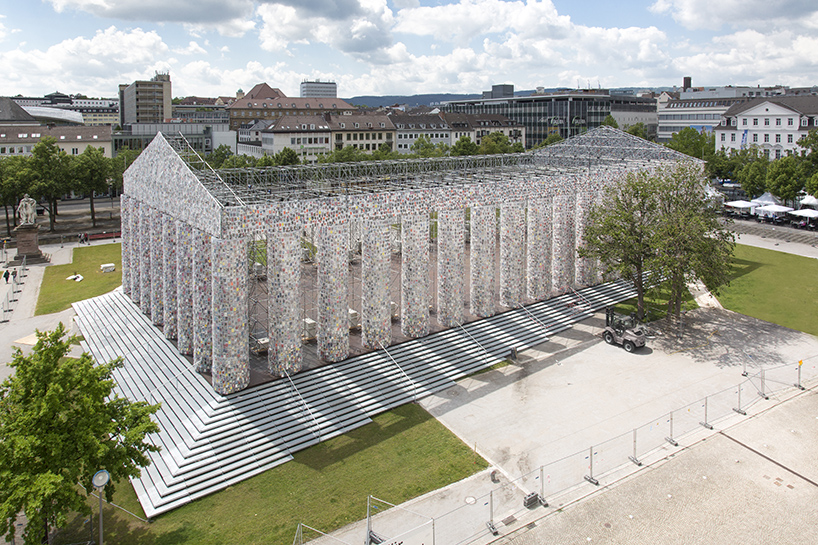 the colossal structure stands on friedrichsplatz — a park where thousands of books were burned in 1933
image © roman maerz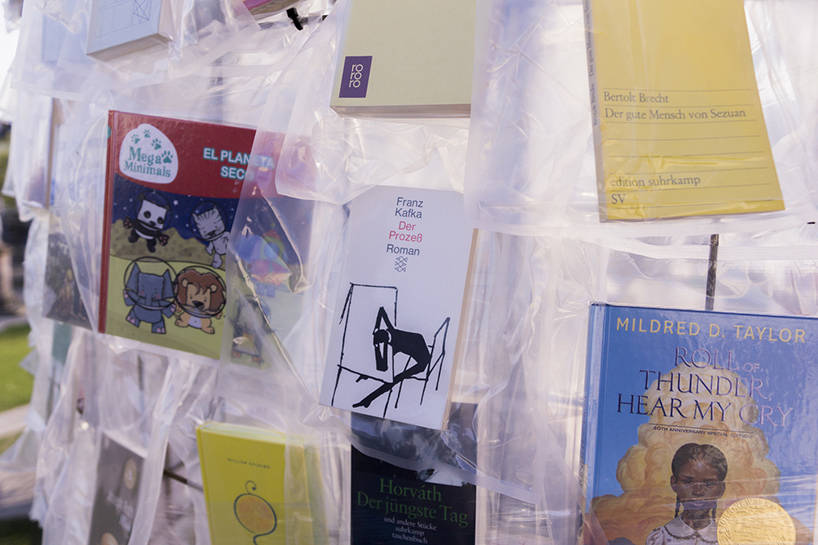 the 10,000 collected texts used to give shape to the installation have been secured in protective plastic wrapping
image © maxie fischer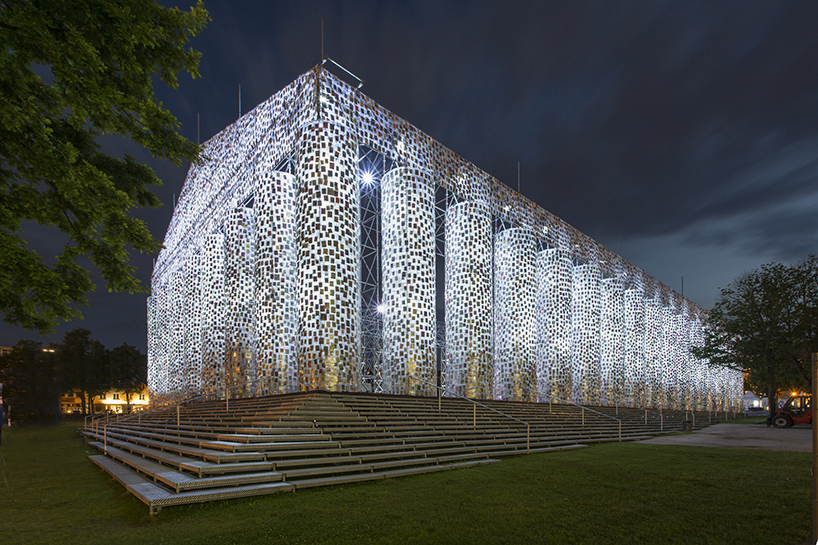 books are mounted to a monumental colonnade and open roof structure
image © roman maerz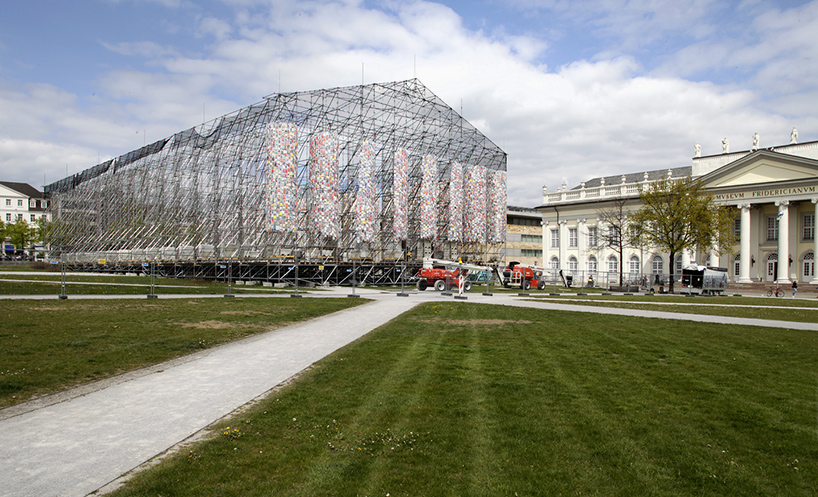 making-of stages of 'parthenon of books'
image © rosa maria ruehling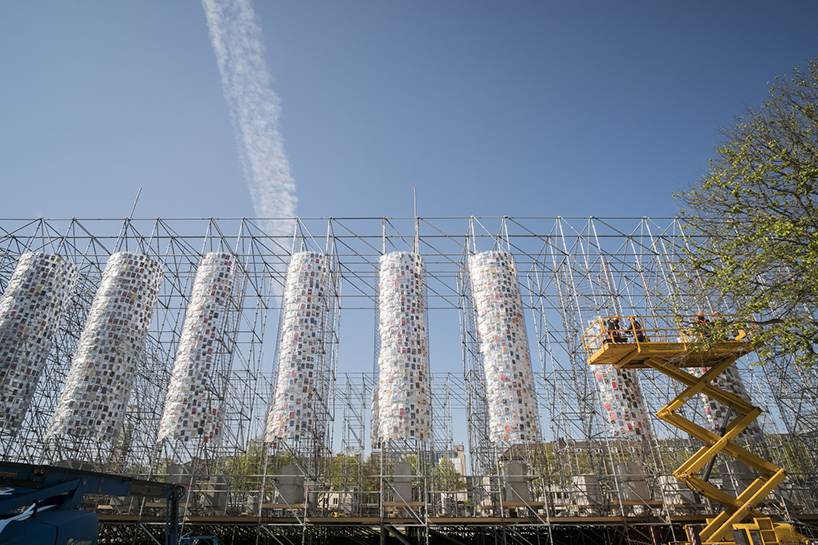 the building-up of the installation in kassel
image © mathias völzke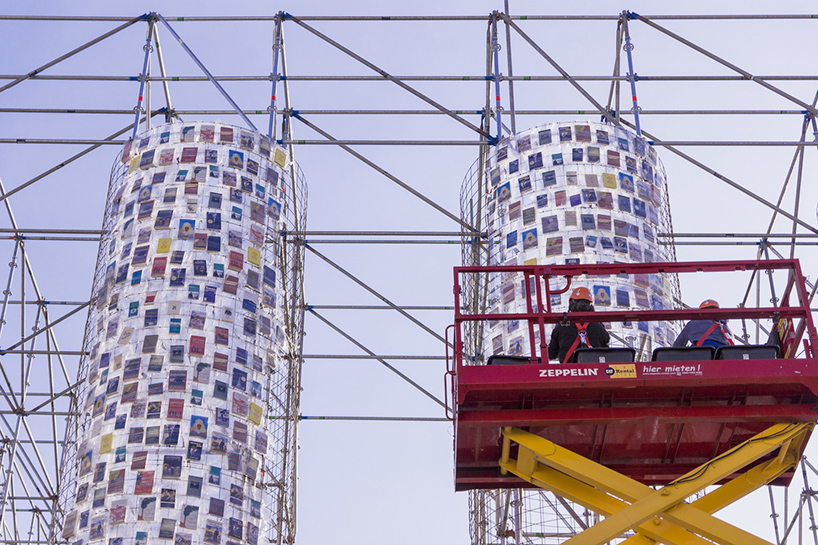 texts are packaged and wrapped around wireframe columns 
image © maxie fischer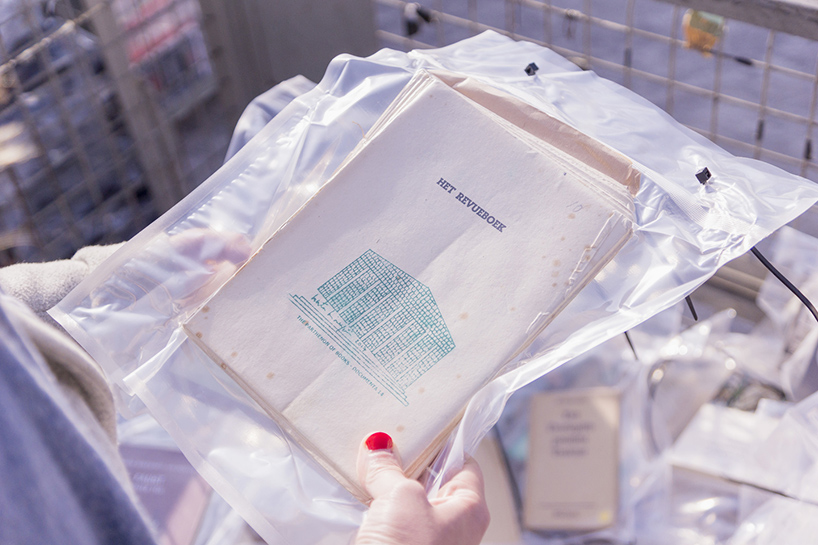 a list of more than 70,000 forbidden books was compiled and shared with the public
image © maxie fischer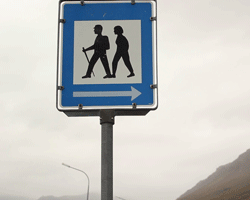 oct 31, 2017
oct 31, 2017
oct 29, 2017
oct 29, 2017
oct 28, 2017
oct 28, 2017
oct 23, 2017
oct 23, 2017
oct 22, 2017
oct 22, 2017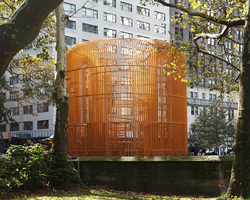 oct 10, 2017
oct 10, 2017