nov 20, 2009
medicine and art: imagining a future for life and love
medicine and art: imagining a future for life and love mori art museum, tokyo november 28th, 2009- february 28th, 2010
l'hospice / the nursing home by gilles barbier, 2002 six wax figures, television, various elements dimension variable martin z. margulies, miami, usa courtesy: galerie g.-p. & n. vallois, paris, france
since time immemorial, people have sought to understand the mechanisms of the human body. on the basis of their discoveries in medicine and science, people have attempted to counter the effects of disease and injury and to resist death, seeking the ultimate secret of longevity. the history of medicine is the sum of all such scientific explorations into the nature of the human body. likewise, attempts to create depictions of beauty have also been repeated in history. the human body, in fact, has always been held up as a place to embody the ideal form of beauty, and people have never tired of its depiction.
surgical procedure (maia) by damien hirst, 2007 oil on canvas 182.9×243.8 cm photo: prudence cuming associates ltd courtesy white cube image © damien hirst, dacs, 2009
in this way, the body can be seen as the meeting point, or the point of departure for journeys into the two very different worlds of medicine and art. the scientist/artist who obviously stood most prominently at this intersection was leonardo da vinci. he left us not only accurate anatomical drawings, but also the mona lisa. developments in science and technology have been essential to the advancement of medicine in the past, and these days medicine is advancing with progress in molecular biology. we are now able to explain the mechanism of DNA and shed new light on the question of what a living organism is. this exhibition brings together roughly 150 important medical artifacts from the wellcome collection in london, historical art works as well as about 30 works of contemporary art. it is a unique attempt to reconsider the fundamental question of the meaning of life and death from the parallel, yet rarely compared perspectives of medicine and art, or science and beauty. also, three anatomical drawings by leonardo da vinci from the royal collection will be on display for the first time in japan.
'recycling', installation by bai yiluo, 2008
ik men mijn eigen brein ii (I drive my own brain ii) by jan fabre, 2008 paint on medical silicone, wax, textiles, leather and metal ca. 43 x 29 x 24 cm courtesy: deweer gallery, otegem, belgium photo: dirk pauwels / deweer gallery, otegem, belgium © angelos part 1: discovering the inner world of the body how did people around the world first acquire understanding of the mechanisms of the human body and the vast world it contains? the first section of the exhibition answers that question by tracing various scientific developments through a vast array of artifacts. exhibited works include anatomical drawings by leonardo da vinci and michelangelo, anatomical diagrams and models from around the world. there are also works of contemporary art by andy warhol, magnas wallin, and bai yilao, as well as traditional japanese works of art by maruyama ōkyo and kawanabe kyosai.
part 2: fighting against death and disease this section looks at how people perceive death and disease and how they have tried to fight against it. in addition to presenting the history of medicine, pharmaceuticals, life sciences and scientific technology, this section poses philosophical questions about the nature of life and death. exhibited works include japanese anatomical texts as well as medical journals and historical medical instruments from around the world. there are also paintings on the theme of medicine and works of contemporary art made by damien hirst, marc quinn and yanagi miwa.
part 3: toward eternal life and love in light of the latest developments in biotechnology, cybernetics and neuroscience, and with reference to medical materials and works of art, the third part of the exhibition poses the following questions: considering reproduction is simply the endless repetition of the life-death cycle, what really motivates humans to reproduce? is it possible to pinpoint the real objective of human life and its likely future? what is life? exhibited works include drawings by rené descartes, illustrations by francis crick of the double-helix structure of DNA, and contemporary artworks by francis bacon, jan fabre, matsui fuyuko and others.
skeleton performing zazen on waves by maruyama okyo c.1787 ink, paper 132.6×59cm daijoji temple, hyogo, japan
three tibetan anatomical figures c. 1800 watercolour and black ink on white linen wellcome libraryorganizers: mori art museum, wellcome trust, the yomiuri shimbun in association with: ministry of health, labour and welfare, riken, japan surgical society, the japanese society of internal medicine, japan medical association, british council corporate sponsors: diam co., ltd., toyota motor corporation, the prudential life insurance co., ltd., the gibraltar life insurance co., ltd., the prudential financial japan life insurance co., ltd., otsuka holdings co., ltd., olympus corporation, johnson&johnson japan group, chugai pharmaceutical co., ltd., teikyo university, terumo corporation grants from: u.s. embassy, tokyo, the tokyo club support: japan airlines, champagne nicolas feuillatte, bombay sapphire cooperation: science museum, the japan association for cultural exchange curated by: nanjo fumio (director, mori art museum), ken arnold (head of public programmes, welcome trust)
dec 30, 2019
dec 30, 2019
jul 21, 2019
jul 21, 2019
jun 07, 2018
jun 07, 2018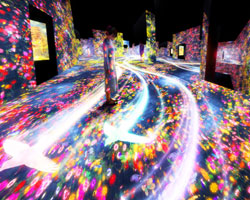 may 01, 2018
may 01, 2018
nov 18, 2011
nov 18, 2011
nov 04, 2011
nov 04, 2011
a diverse digital database that acts as a valuable guide in gaining insight and information about a product directly from the manufacturer, and serves as a rich reference point in developing a project or scheme.