over the course of his creative career, monaco-born artist michel blazy has worked with organic mediums, integrating botanical life and greenery into everyday and otherwise ordinary objects. at the venice art biennale 2017 — presented as part of 'viva arte viva' curated by christine macel — blazy is exhibiting an arrangement of sneakers that have been repurposed as plant pots. 'collection de chaussures' (shoe collection) comprises a wall of hollowed-out footwear filled with soil and botanical species.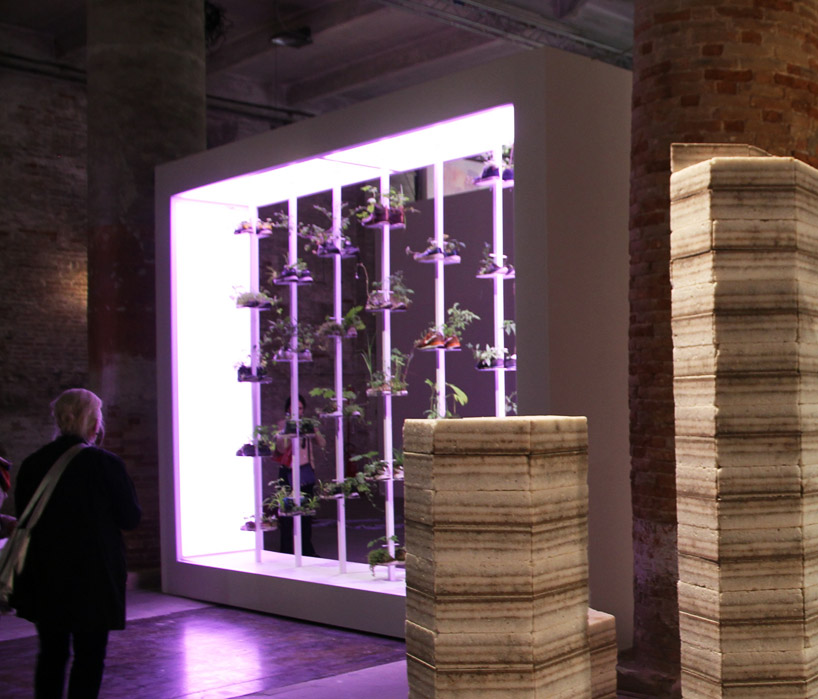 blazy has worked with organic mediums throughout his career 
image © designboom
blazy has placed the collection of shoes on a series of tiered plinths, forming an oversized wall of footwear and flora. set within a square structure and illuminated on all sides, the shoes take on the typology of a 'green wall'. over the course of the venice art biennale, the vegetation planted inside the sneakers will traverse the stages of growth and decay. visitors to the exhibition can experience and observe the cycle of life as it takes shape within the sneakers, seemingly giving life to otherwise static objects. blazy has previously planted greenery in computers, printers, and cameras, following a long line of work with vegetation and an ongoing interest in life cycles. 

at the venice art biennale 2017, the artist presents an arrangement of sneakers that have been repurposed as pots
image © designboom

one of the artworks that makes up 'collection de chaussures' (shoe collection) 
image © designboom

hollowed-out footwear is filled with soil and botanical species
image © designboom

the plants will traverse the stages of growth and decay
image © designboom

the collection of shoes stand on a series of tiered plinths, forming an oversized wall of footwear and flora
image © designboom

the vegetation will change over the course of the biennale
image © designboom

visitors to the exhibition can experience and observe the cycle of life as it takes shape within the sneakers
image © designboom
Save
Save
Save
Save
Save
Save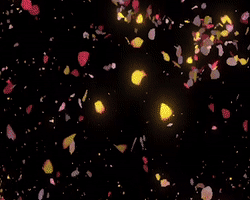 oct 22, 2017
oct 22, 2017
sep 11, 2017
sep 11, 2017
sep 03, 2017
sep 03, 2017
aug 20, 2017
aug 20, 2017
aug 13, 2017
aug 13, 2017
aug 09, 2017
aug 09, 2017
sep 05, 2017
sep 05, 2017
aug 30, 2017
aug 30, 2017
jul 08, 2017
jul 08, 2017