at this year's steirischer herbst festival of new art, morag myerscough & luke morgan have created a temporary pavilion in the austrian city of graz that welcomes both locals and visitors to the fair programs. 'open wide' is a vibrant and friendly arrival area that can be seen rising through the trees across the park, inviting passersby to enter inside and share ideas. a scaffold structure hosts a blend of handmade signs, brightly colored neon plywood shapes, painted patterns, and wind mobiles, bringing a lively atmosphere to the area.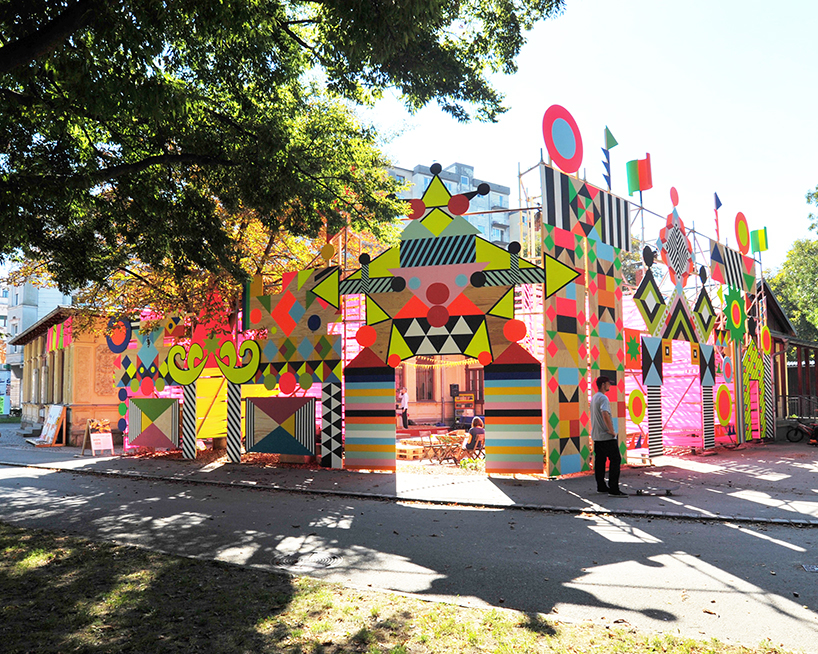 for 'open wide', morag myerscough & luke morgan highlight the cultural diversity present in this unique part of the city. involving over 100 people from graz and giving them a sense of belonging and ownership, the artists have generated a new graphic language for the steirischer herbst venues. the pavilion forms an integrated visual vernacular for the arrival area,  as well as other markers throughout the city, including 24 banners, an entrance to the rotor gallery and a canopied seating area outside the orpheum theatre.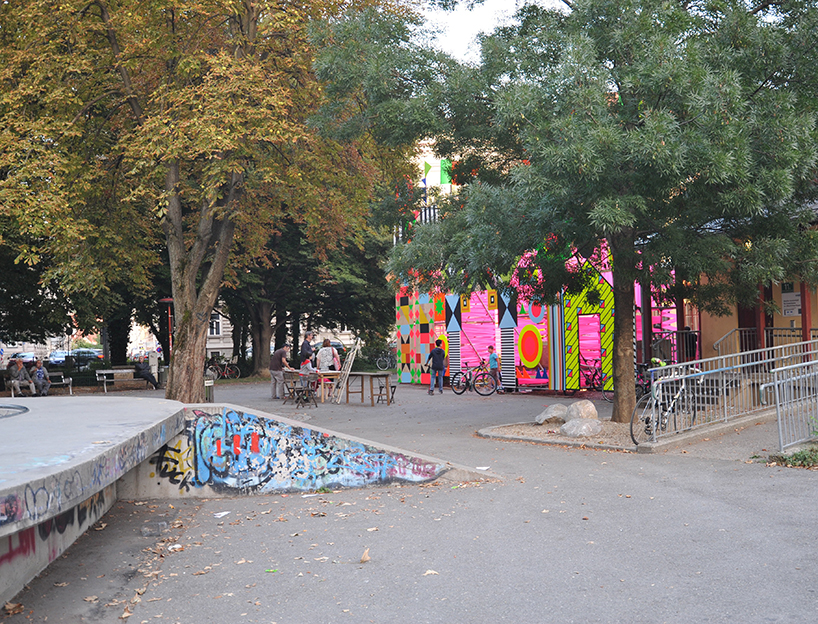 inside, the installation is illuminated by natural sunlight passing through thousands of meters of neon-wrapped ribbon, providing a vibrant glow by day, and a subtle warmth by night. the temporary design of the pavilion's interior hosts the 'samowar café' where countless cups of tea are served as an invitation to visitors to engage in a verbal, nonverbal or artistic exchange.
'the arrival zone is a series of open doorways connected together, all different shapes and sizes, drawing on inspiration from our travels and looking at architecture from around the world and the people of graz,' morag myerscough & luke morgan describe.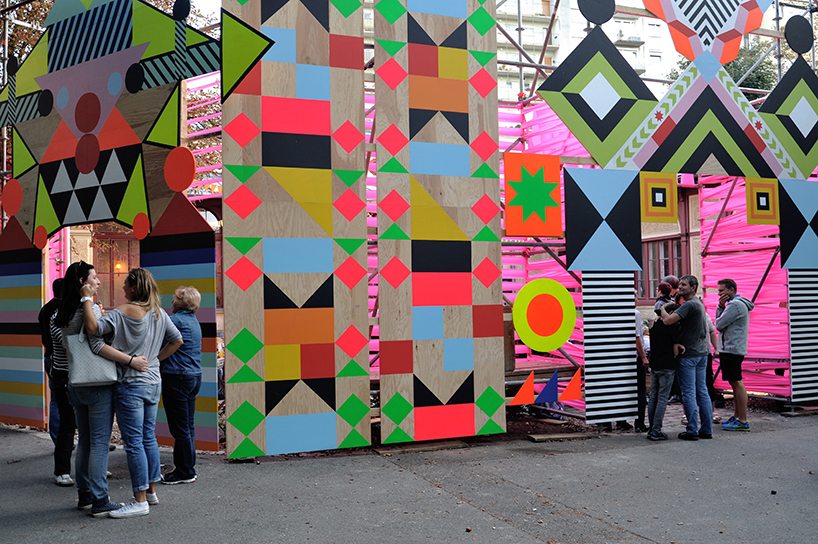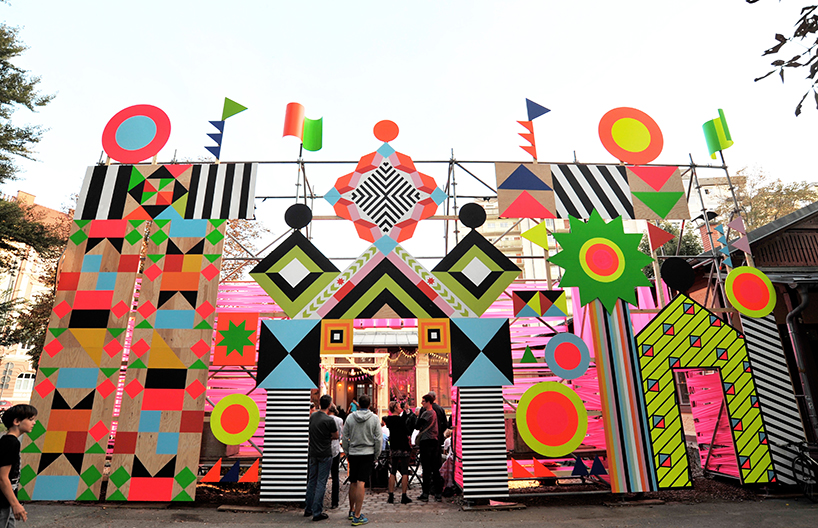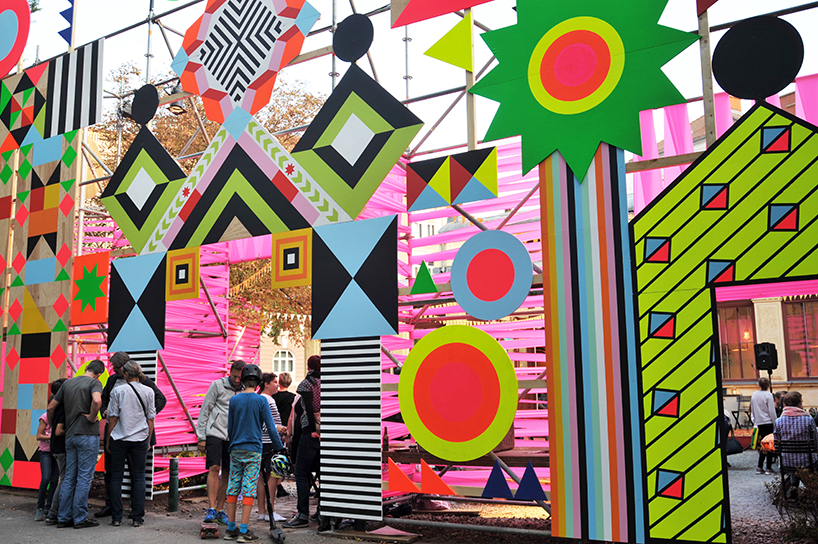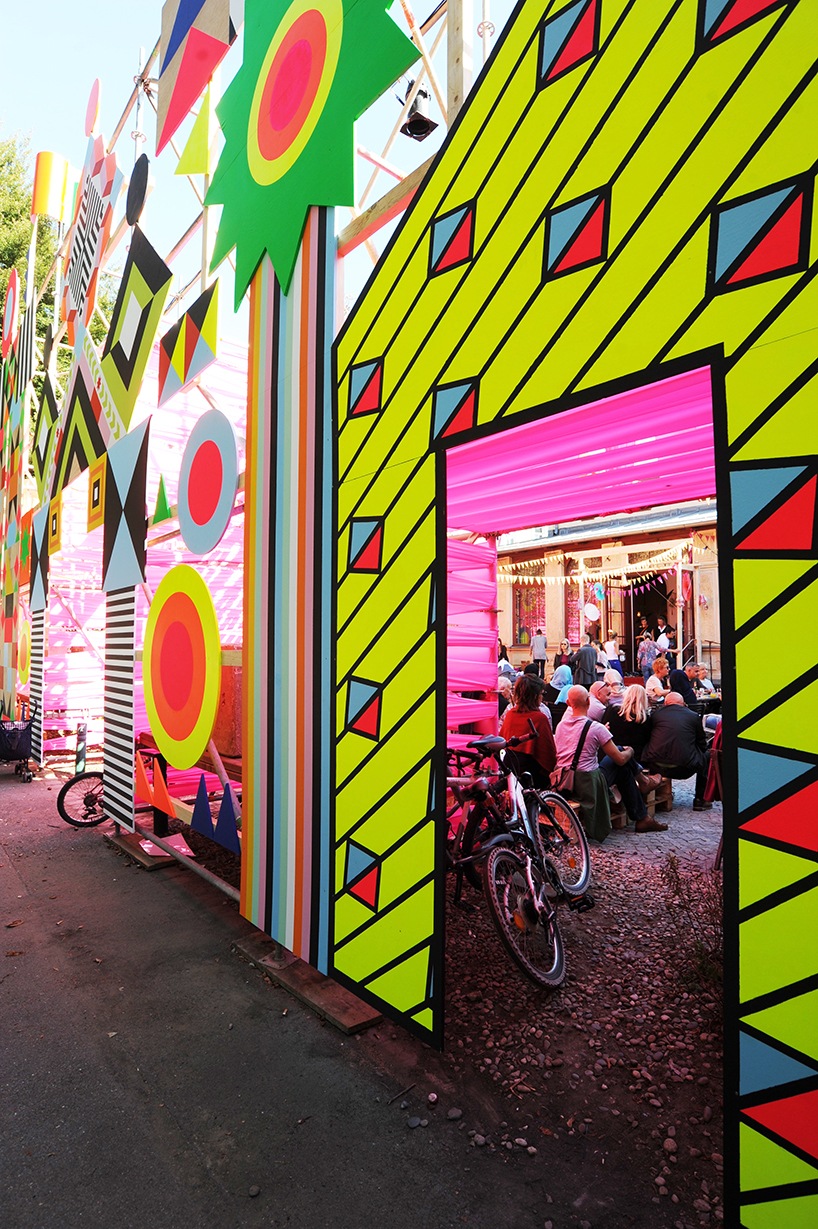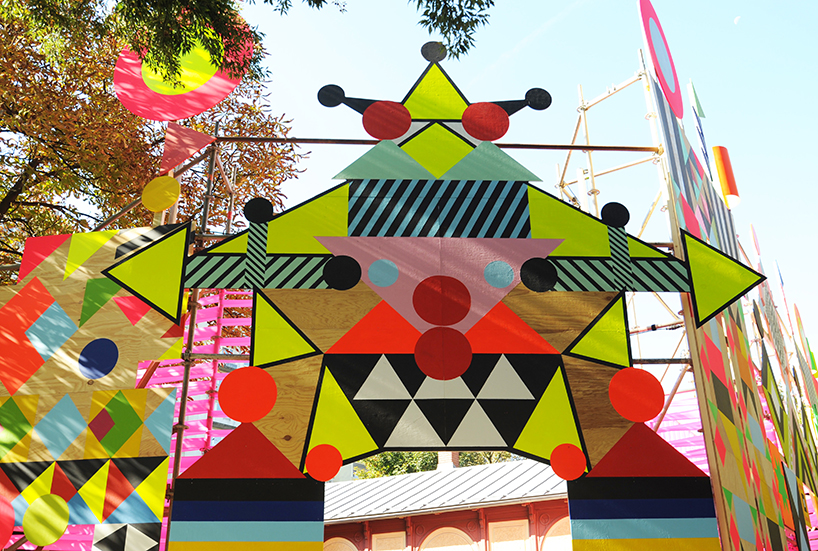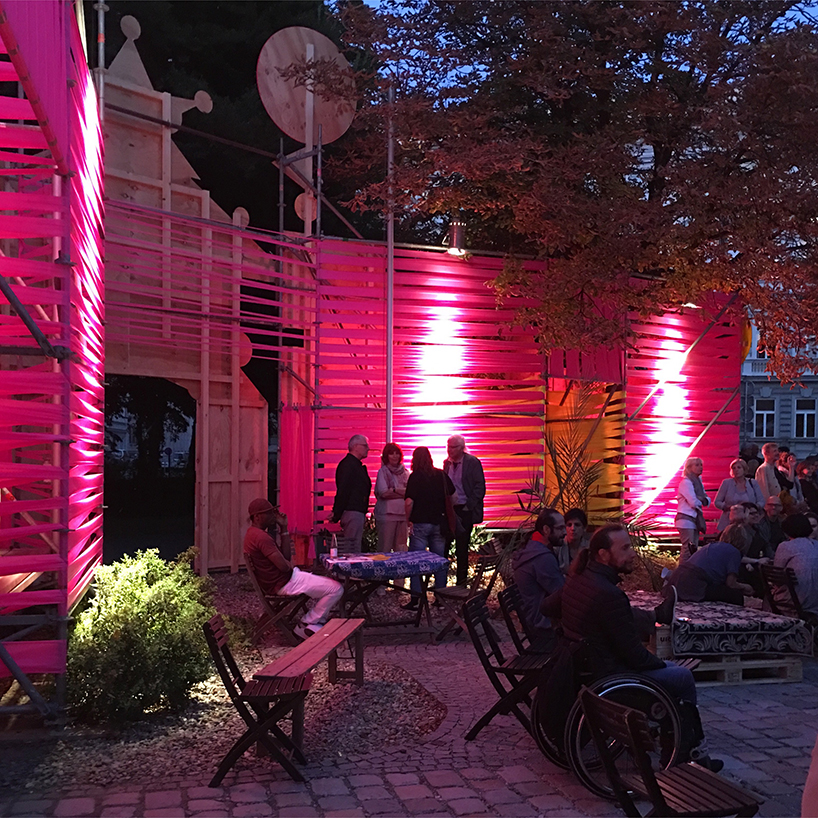 project info: 
location: volksgarten, graz, austria/ people's park
type of project: temporary installation
artists: morag myerscough & luke morgan
structure: water-based painted exterior ply, scaffolding, ribbon

client: steirischer herbst
commissioned by: martin baasch, festival programmer
built in: graz
external dimensions of the structure only: 25m (L), 8m (H), 2m (D)
photographers: morag myerscough & luke morgan
Save
sep 10, 2017
sep 10, 2017
sep 01, 2017
sep 01, 2017
aug 31, 2017
aug 31, 2017
jul 06, 2017
jul 06, 2017
feb 02, 2017
feb 02, 2017
oct 23, 2015
oct 23, 2015
oct 23, 2017
oct 23, 2017
oct 20, 2017
oct 20, 2017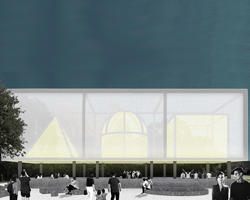 oct 20, 2017
oct 20, 2017
oct 19, 2017
oct 19, 2017
oct 18, 2017
oct 18, 2017
oct 18, 2017
oct 18, 2017