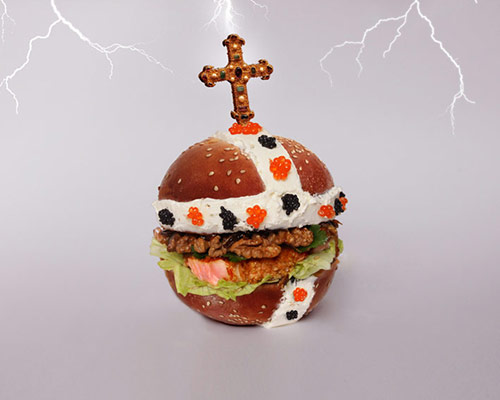 oct 31, 2013
mouth watering photos of luxurious fat & furious burgers
mouth watering photos of luxurious fat & furious burgers
burger renunciation: papautée caramelized onions and canonical sugar, retruite early, benoix kernels, seizeste lemon, vaticanriandre, heart of lettuce, and whim of the gods and jeweled fish eggs
all images courtesy of fat & furious burger
a duo of french graphic designers, thomas and quentin, craft ultra-luxurious and totally-edible burgers that result in a mouth watering photography series. the two are behind fat & furious burger, a collection of visually stunning food imagery that combines highly creative art direction and exceptional culinary skill. influenced by pop culture, history, and religion, the tasty concoctions are artfully set in various landspaces and scenes, correlating to their name and featured ingredients. examples include an ode to daft punk — the 'fatter, butter, greaser burger' which is sparkling, two-toned and contains ingredients like 'around the bun' and 'one more lime' — and the 'marie antoinette burger' featuring 'headless shrimp' and 'finely guillotined fennel'.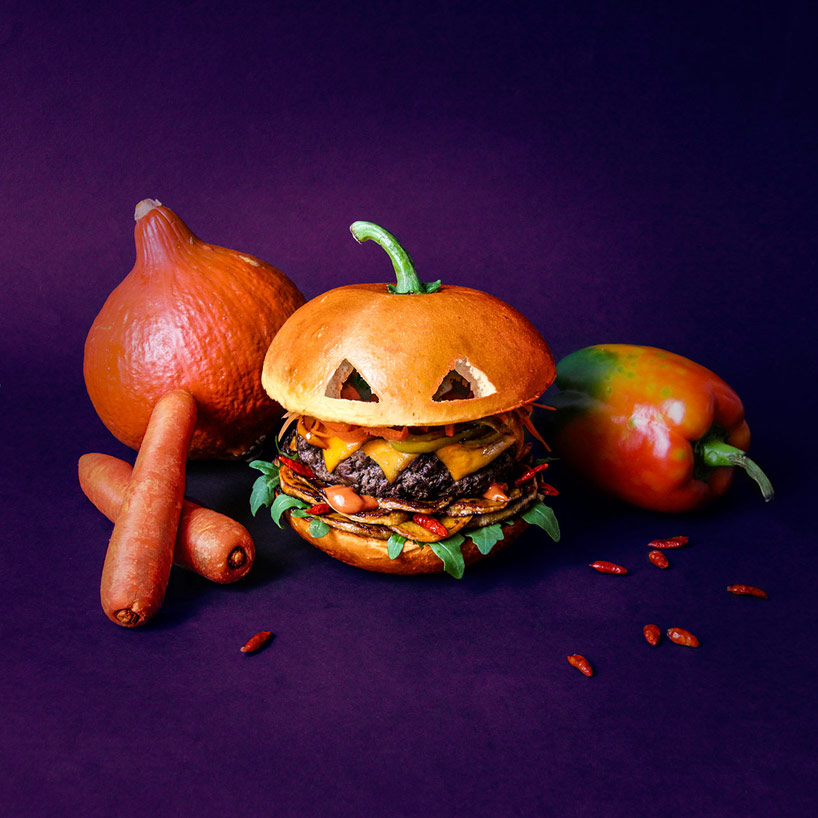 the pumpkin brrrrrger: sectioned carrots, peppers, grilled cheddar, roasted beef steak, skinned sweet potatoes, pumpkin sauce, mustard, rocket, and fiery piri piri peppers
the most recent addition to their delectable series is halloween themed, just in time for the holiday today. carrot, pumpkin, and pepper surround the patty, all of which is topped by a jack'o lantern style bun with two cut-out eyes.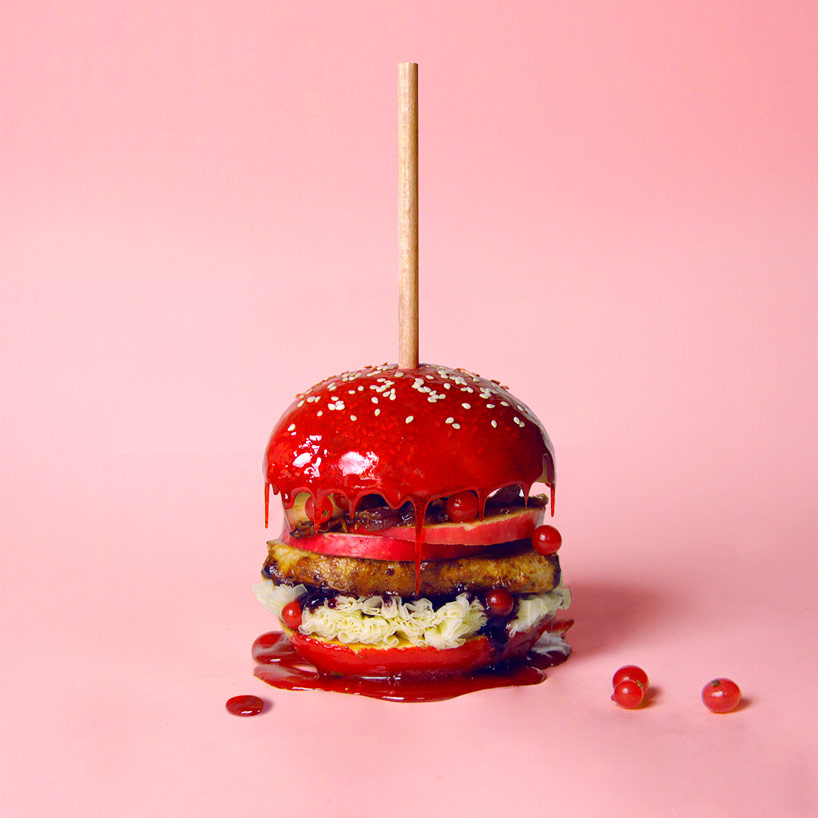 burger love: bun with red caramel, caramelized red onion, pink lady apple, pork chop, chanterelles, sheep cheese, frozen black cherry, currants.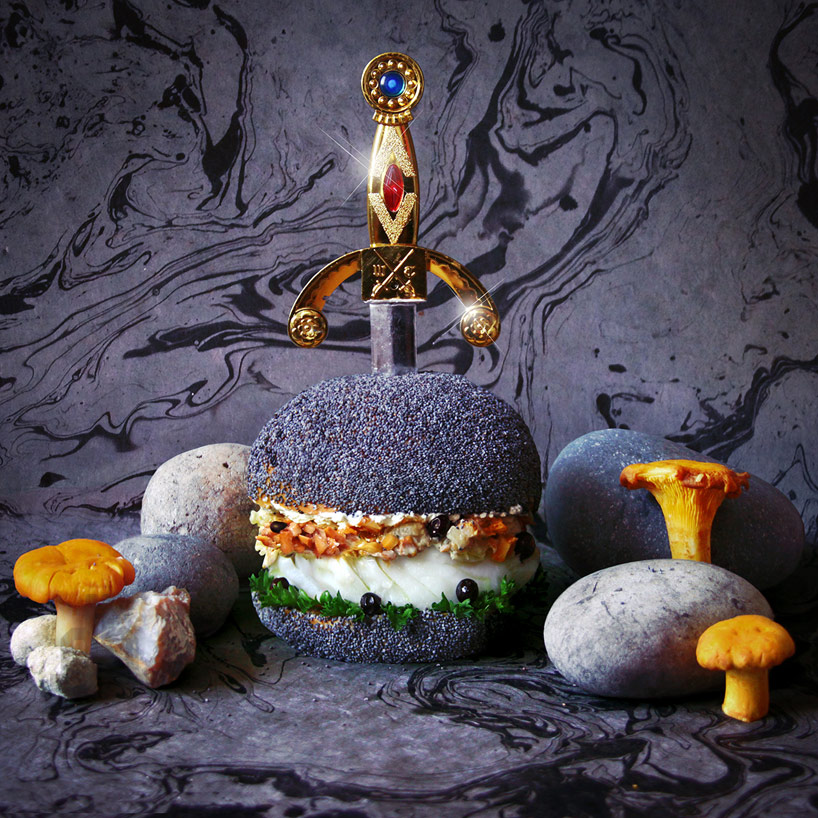 excaliburger: merlu l'enchanterelle, brousseliande, persilval, lanceloignon, moutarthtur, baies de guenièvre, excalibun with poppies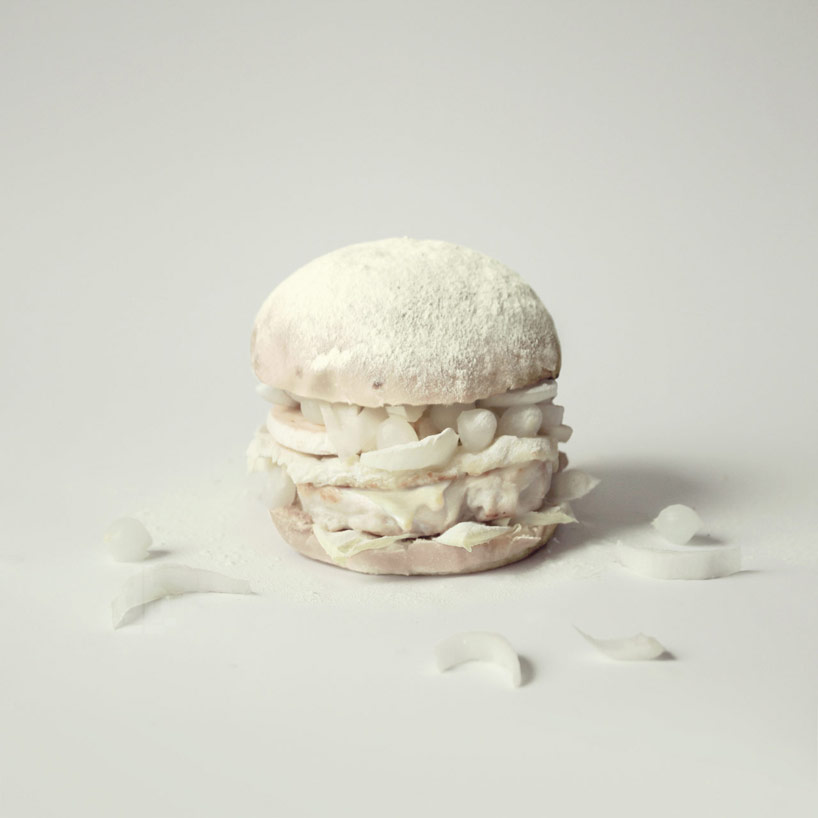 burger white on white: filet of chicken, roasted camembert, honey, pickled onions in vinegar, onions, endive, mushrooms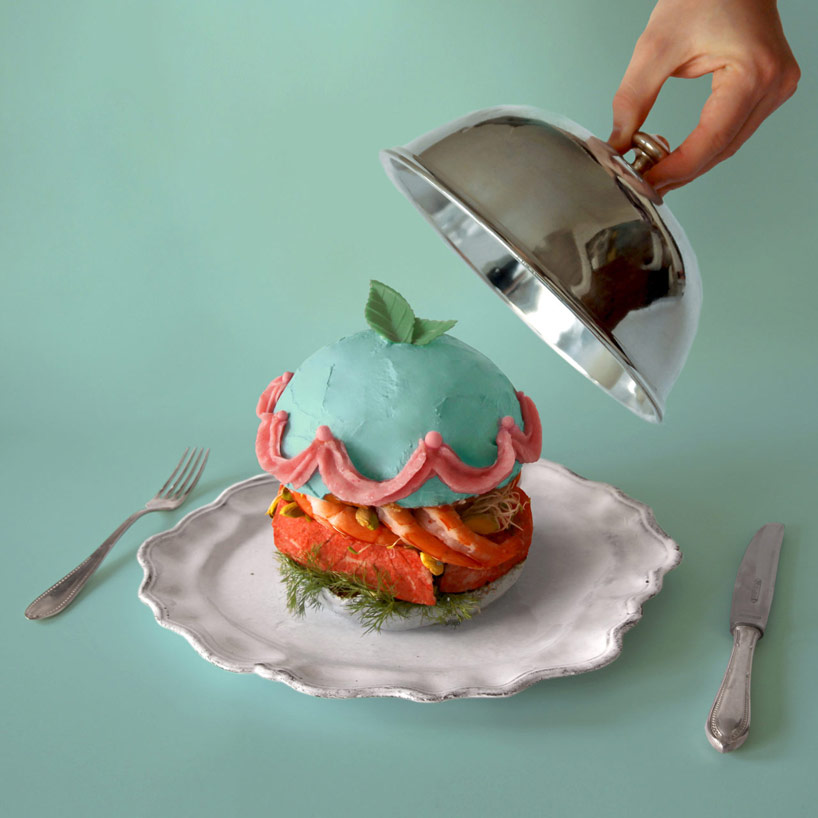 marie antoinette burger: headless shrimp, bluefin, shelled pistachios, ground alfalfa, fennel finely guillotined, brushed ginger cream, cream cheese on bun, revolted taramasalata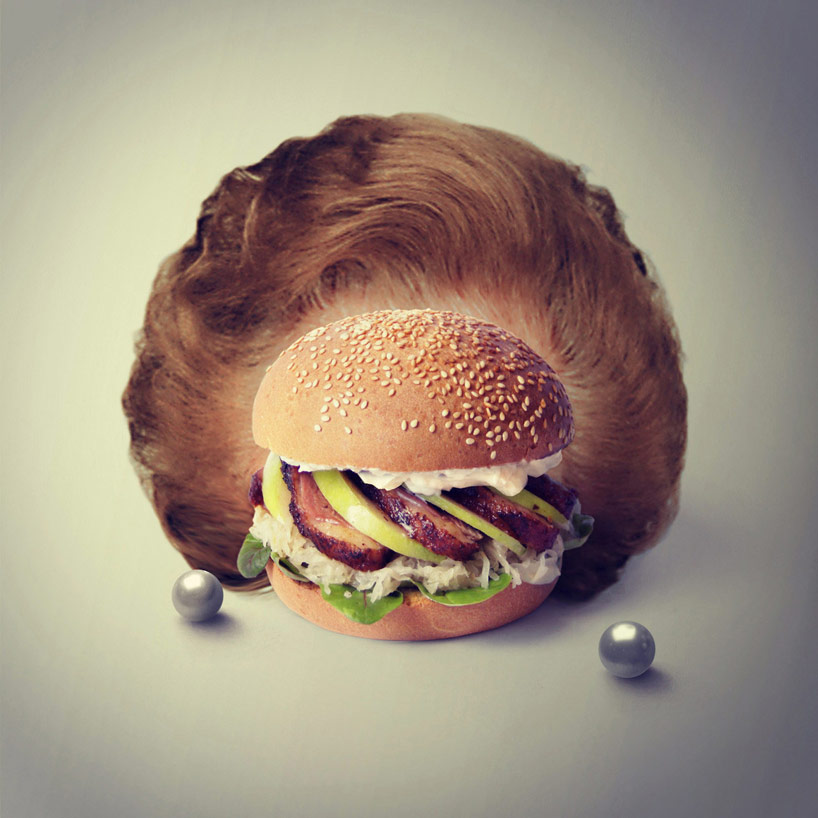 the thatcher burger: margaret duck, old granny smith, raifortme sauce, parliament rapping, big sauerkraut, spinach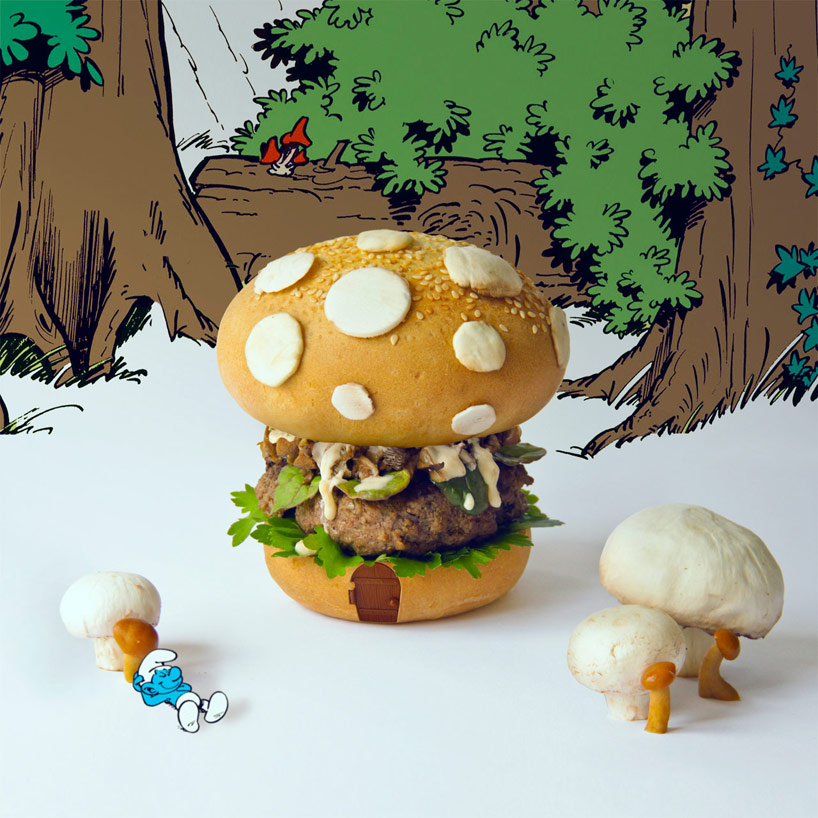 smurf burger: chopped smurf, schtroumpfés mushrooms with garlic and parsley, creamy smurf morels, salad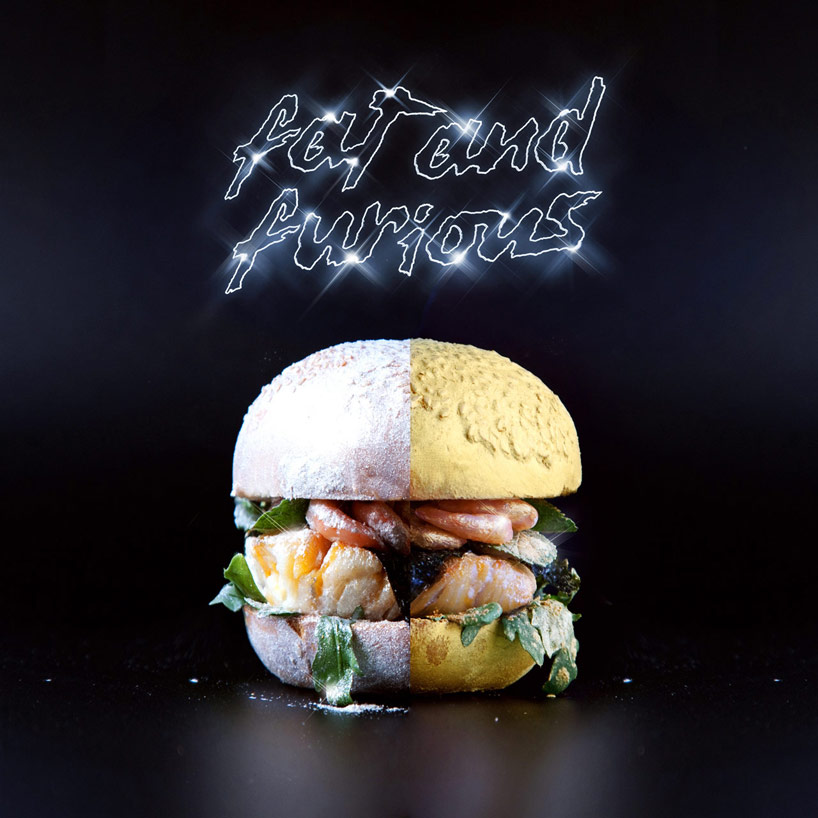 fatter, butter, greaser burger: around the bun, haddock after all, technori, robot rocket, aerodynamint, the prawn time of your life, one more lime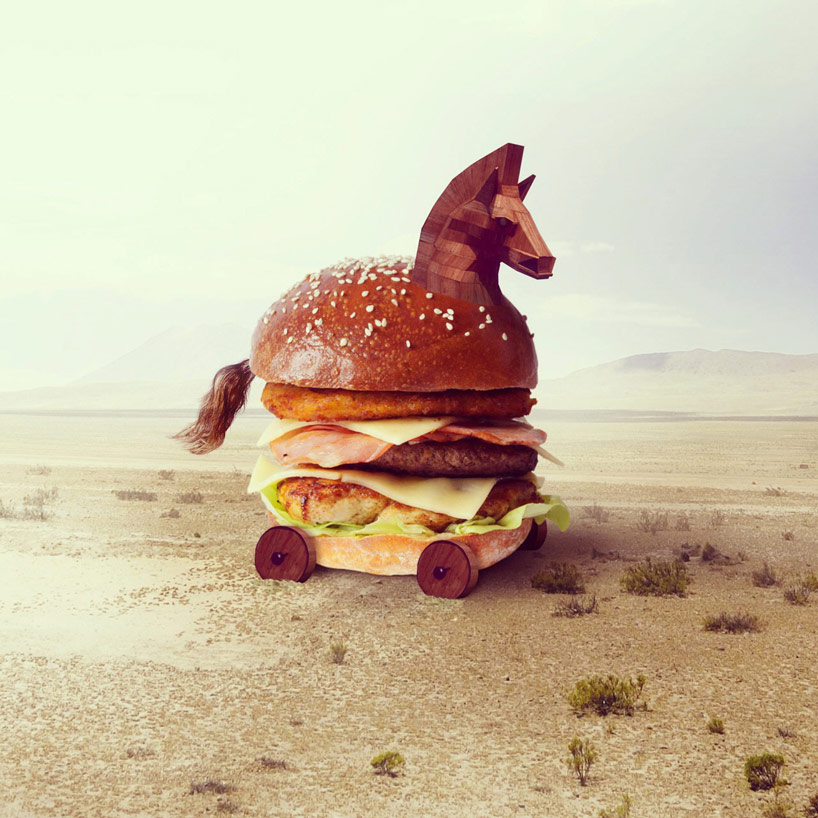 trojan burger: breaded turkey cutlet, bacon pork, beef steak, fillet roasted chicken
may 22, 2020
may 22, 2020
feb 20, 2020
feb 20, 2020
nov 19, 2014
nov 19, 2014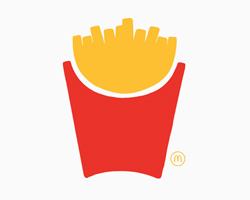 may 27, 2014
may 27, 2014
oct 04, 2013
oct 04, 2013
aug 05, 2013
aug 05, 2013
aug 10, 2020
aug 10, 2020
jul 07, 2020
jul 07, 2020
a diverse digital database that acts as a valuable guide in gaining insight and information about a product directly from the manufacturer, and serves as a rich reference point in developing a project or scheme.