jan 03, 2017
noa haim's 'pagodas robot' celebrates the first anniversary of the national gallery singapore
a towering cardboard robot has been constructed in the grand entrance hall of the national gallery singapore, celebrating the institution's first anniversary. the five meter tall installation — entitled 'pagodas robot' is made entirely of recycled cardboard and, if you look carefully, you can make out the 84 miniature cardboard robots that make up its body. 

the sculpture is made entirely of recycled cardboard
the installation was designed by artist noa haim of collective paper aesthetics, and is a sculptural reinterpretation of 'pagodas II', an abstract painting by malaysian artist latiff mohidin. the original work is a painting of three temple like buildings, drastically simplified into impressionistic shapes and colours to better exaggerated the elaborate and intricate nature of their design. haim's rethinking of the painting imagines a giant robot, assembled from multiple and uniform pagodas, visible from the gallery's street and upper levels, its top bridges and lower foyer. 

84 miniature 'robots' make up the installation's body
132 red lanterns populate the sculpture, a common symbol of celebration in singapore. the bold hue adds a splash of colour to the construction, and is considered a symbol of good fortune and joy. the robot itself represents not just a synthesis of 'pagodas II' into a new work, but is representative of the marriage of old and new set to be displayed at the museum over the coming years. integrating older works with contemporary technologies, haim's giant robot pays homage to the past while looking firmly to the future. it's one of ten works to do so: nine others are scattered around the museum, each one a reinterpretation of one of the ten key artworks in the museum's collection. 
pagodas robot will be on display in the national gallery singapore from now until january 2nd 2017.

the installation was designed by noa haim of collective paper aesthetics

it is a reinterpretation of 'pagodas II', by malaysian artist latiff mohidin

the original work is a painting of three temple like buildings, simplified into impressionistic shapes and colours

the red lanterns that populate the piece are symbolic of good fortune and joy

the bold hue adds a splash of colour to the construction
oct 01, 2017
oct 01, 2017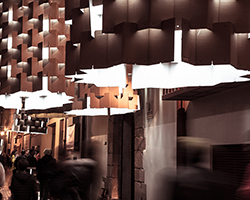 sep 22, 2016
sep 22, 2016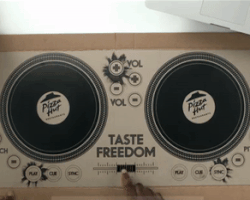 aug 29, 2016
aug 29, 2016
jun 23, 2016
jun 23, 2016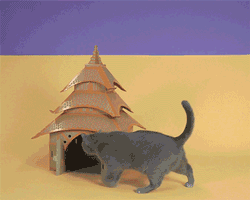 apr 27, 2016
apr 27, 2016
jan 28, 2016
jan 28, 2016