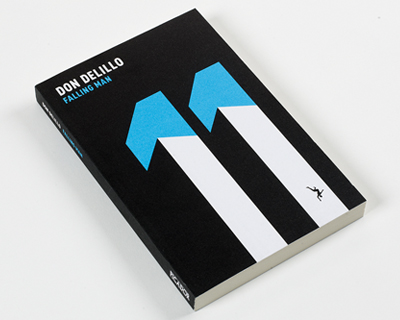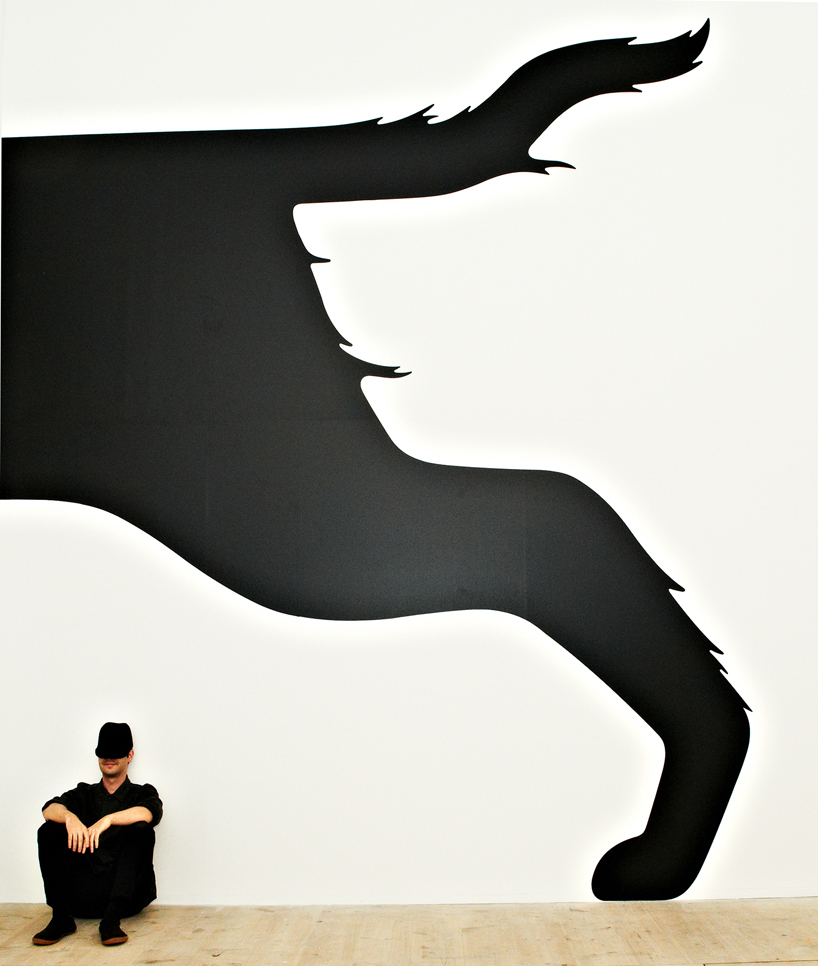 may 03, 2013
noma bar interview
noma bar
designboom (DB) talk to noma bar (NB) about his iconic illustration style and influences.
DB: how did you come to develop your style?NB: it all started back in israel, during the first gulf war, we had to spend some time in a shelter and while I was reading the newspaper I came across the hazard radioactive symbol in black and a yellow background the longer I looked at it I noticed that it seemed like the eyebrows and moustache of saddam hussein, I sketched around the symbol for his silhouette and all of a sudden it became very much like him.
I brought this image with me when I moved to london and sent it out to magazines and newspaper desks while looking for developing my visual language. my first commission was for timeout london with a portrait of shakespeare in a similar style and more requests followed.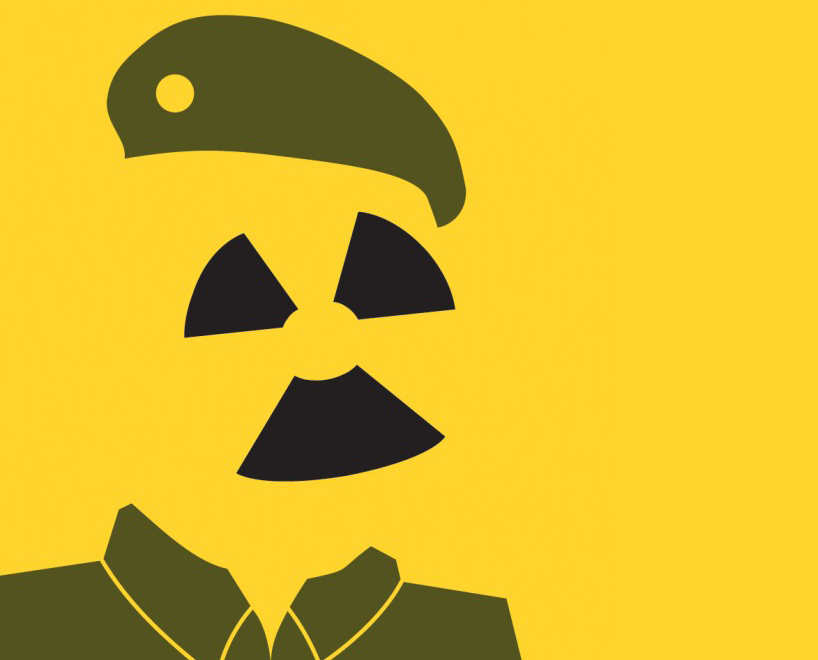 saddam hussien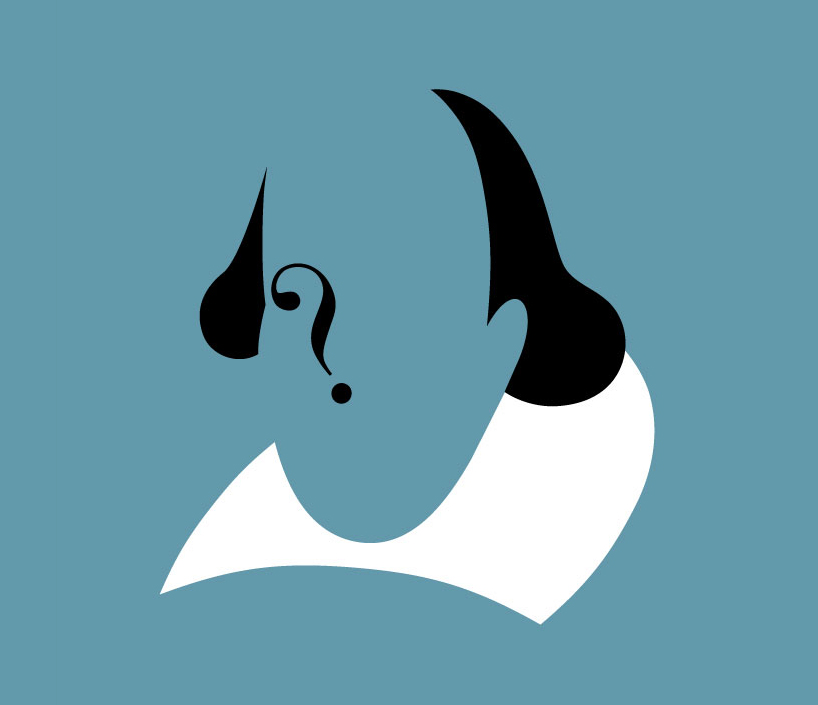 shakespeare for timeout london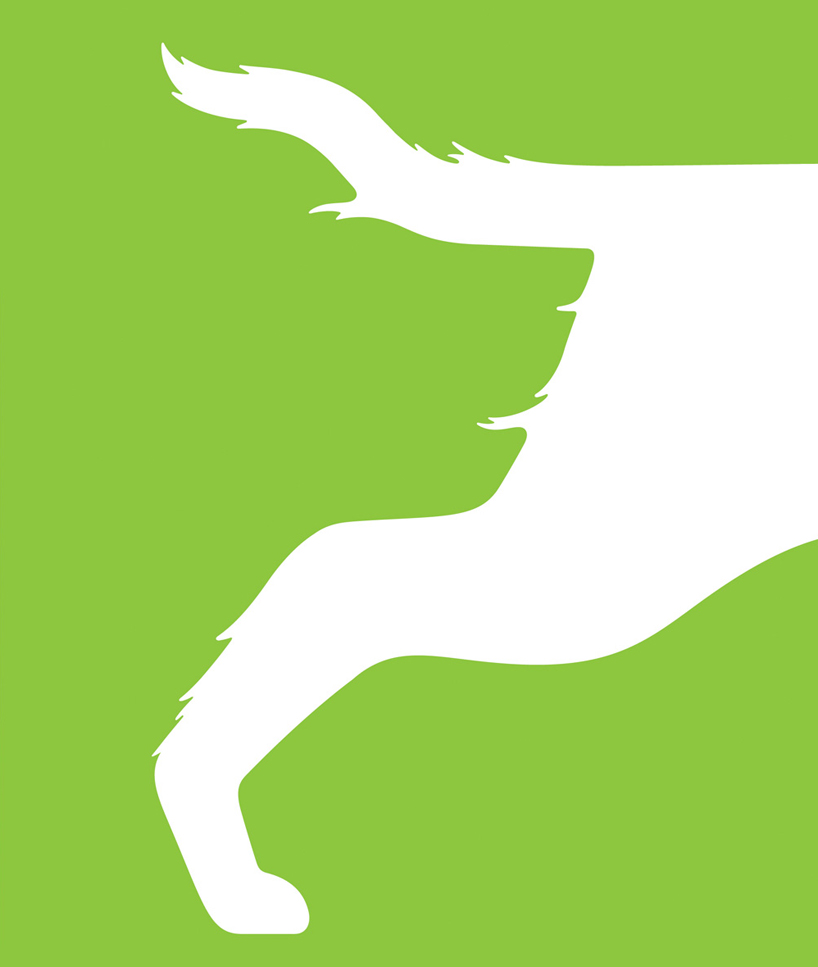 pointed sense
DB: what is the attraction of hiding images within images for you?NB: one of the things that inspired me a lot in this respect was david adjaye's narrow house; a garage space of two buildings that he converted into a four-floor house, it really struck me, thinking of how much unused space we have around us… I started to think how to bring that kind of space to life, all those 'dead spaces', negative spaces that can describe something or tell a story.
one of my images, 'pointed sense' created while I was at highgate wood, meeting with two dogs sniffing each other, a black male labrador tuck his nose behind a white female labrador, her tail was up, and i captured the moment with my pen, than I produced it as a print, cut out, sculpture etc.
so this is an example for the way I see and create my images, it can be a one moment or as a commissioned subject that I'll build a story with a few elements and sometimes using a second reading that works well with the idea.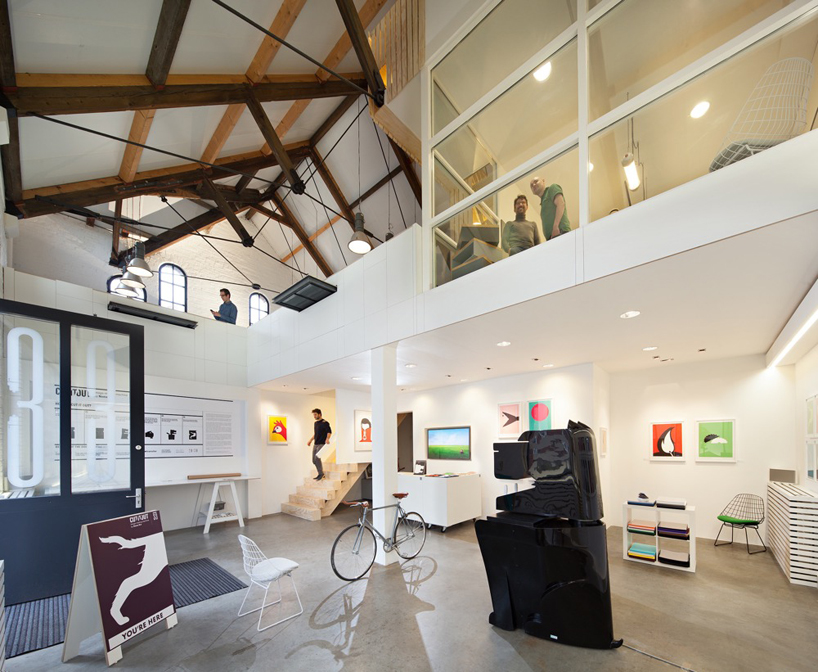 'cut it out' exhibition at outline editions (during london design week 2011)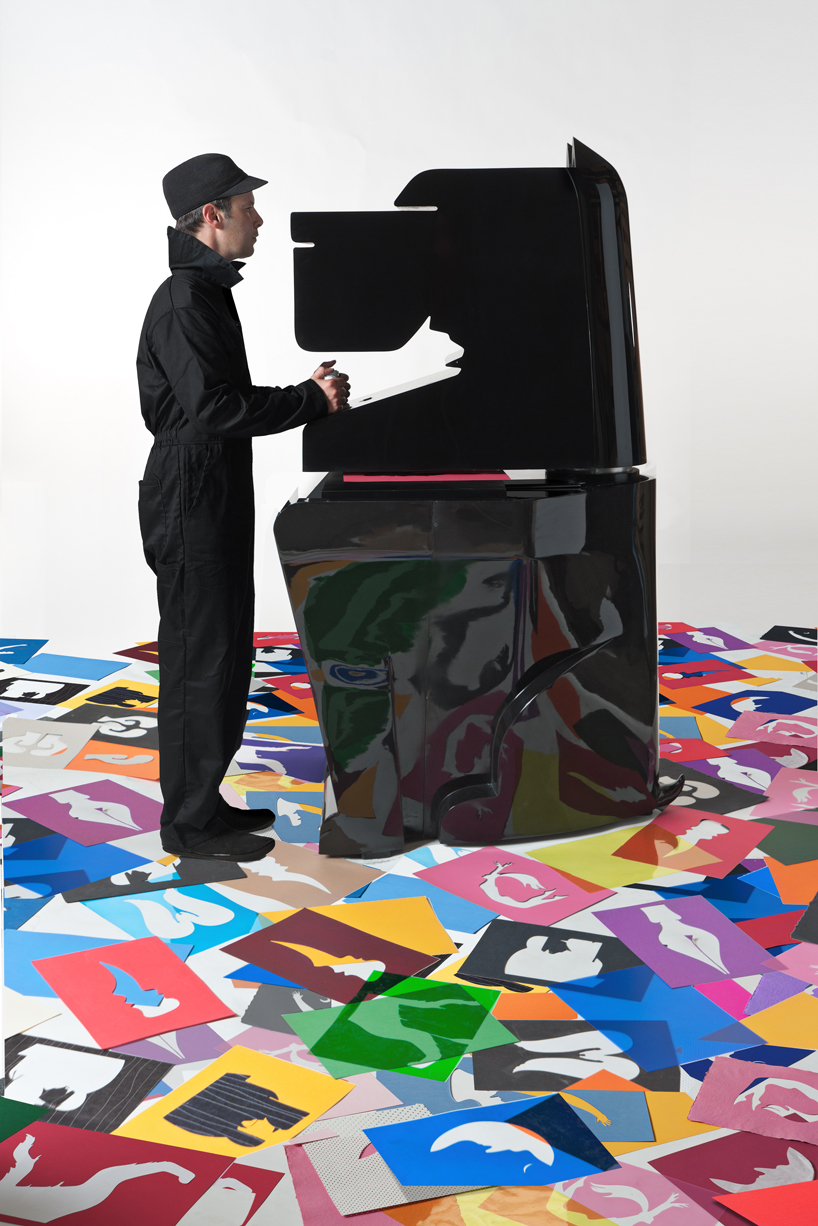 electric-powered die-cutting machine – visitors could use the machine to cut bar's designs from a selection of different materials.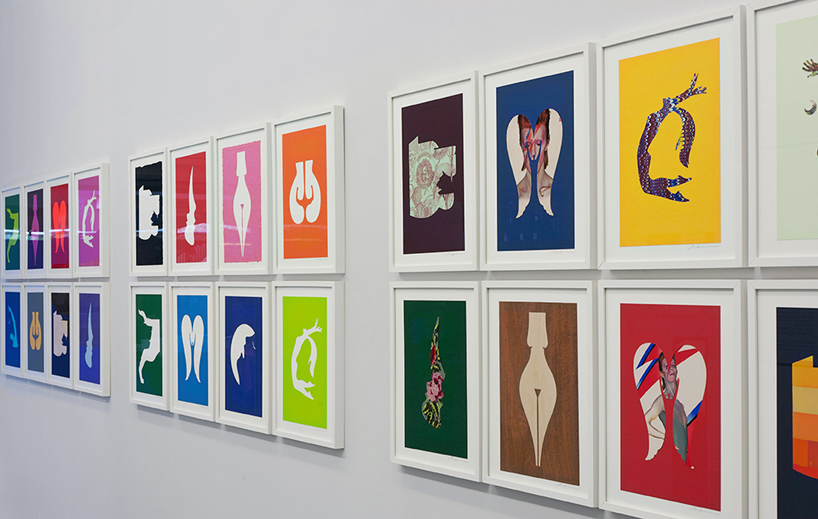 some of the creations made / exhibited at the 'cut it out' exhibition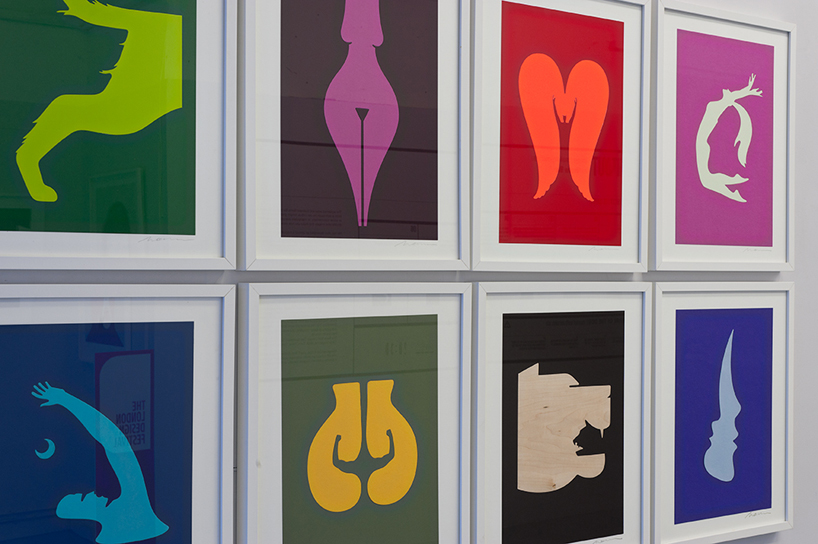 some of the creations made / exhibited at the 'cut it out' exhibition
DB: what has been your most challenging brief to date?NB: wallpaper* global cover series was a challenging project.I was asked to do 8 territorial covers, each representing a country.wallpaper* gave me few design objects from each territory that featured in the issue.
for example: an ink box by babaghuri becomes the lips for japan, and andreas engesvik's candle holder gives bite to scandinavia's polar bear. most of them required a second reading. the problem was that the designs didn't reflect their nation, they could be from any countryand my challenge was to link each design to their origin.
the solution was a selection of witty integrated images, that combine the objects (hung from the selling) and painted on walls. there are hidden stories in them like the giant fish eating the geisha's head or a bull hitting a matador etc.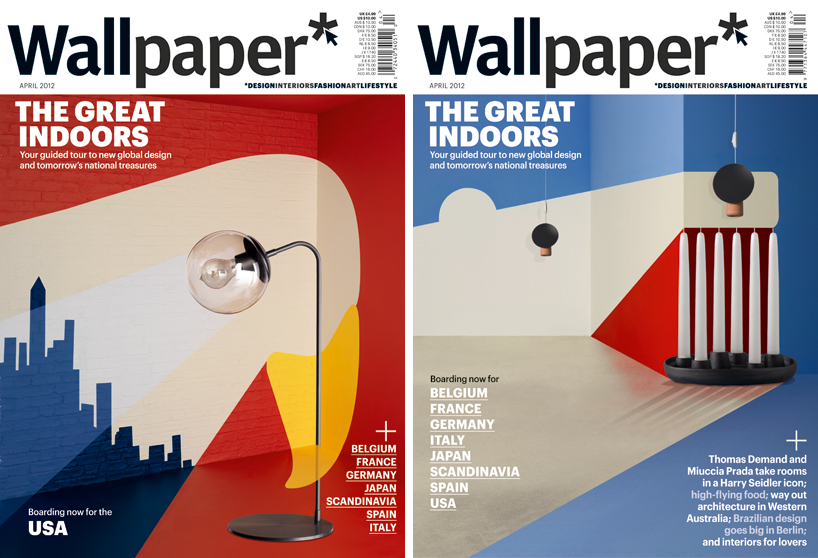 wallpaper magazine covers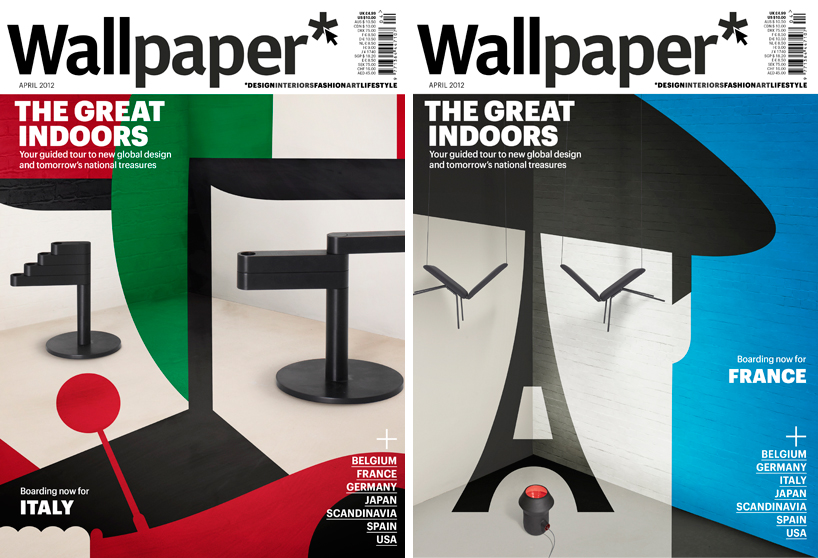 wallpaper magazine covers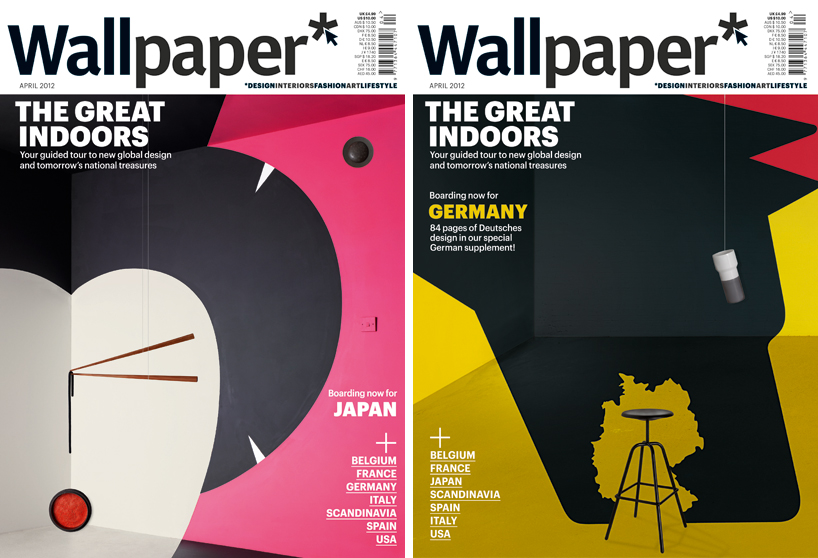 wallpaper magazine covers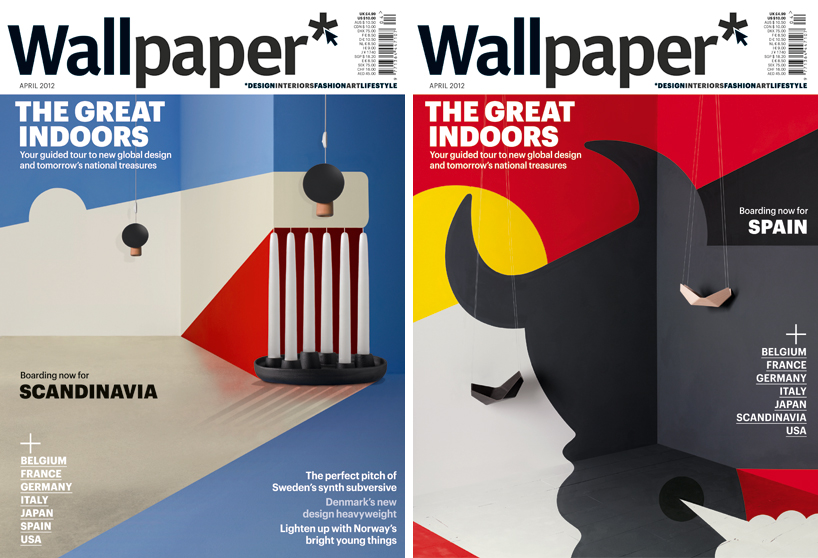 wallpaper magazine covers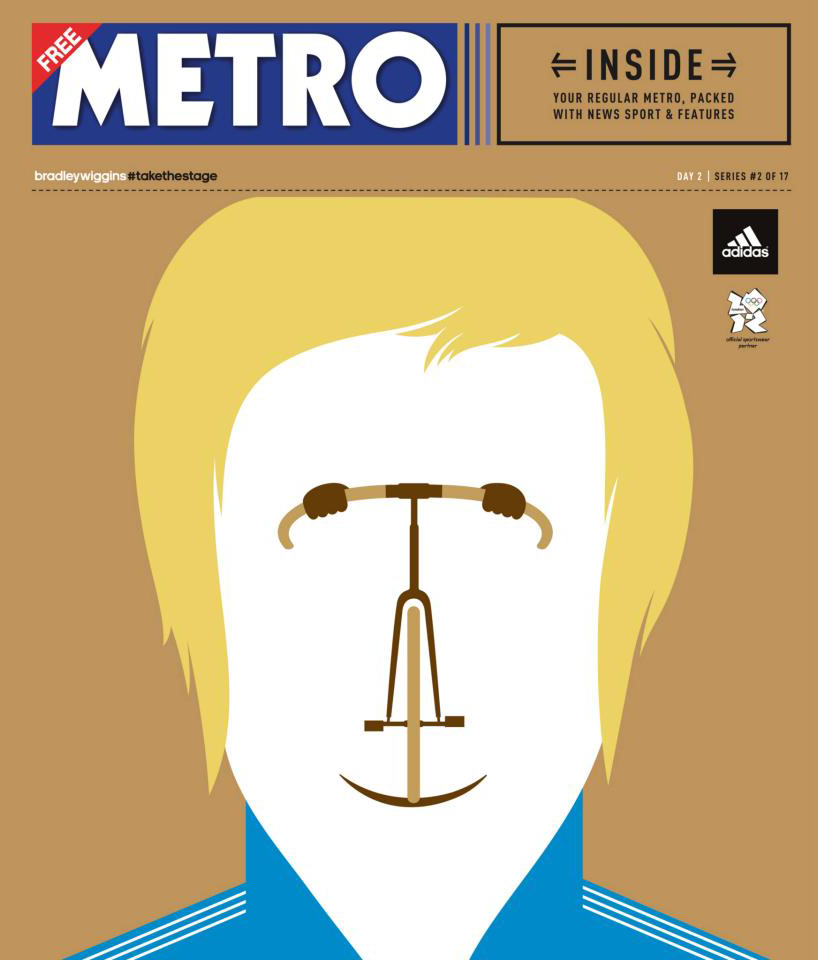 bradley wiggins for metro newspaper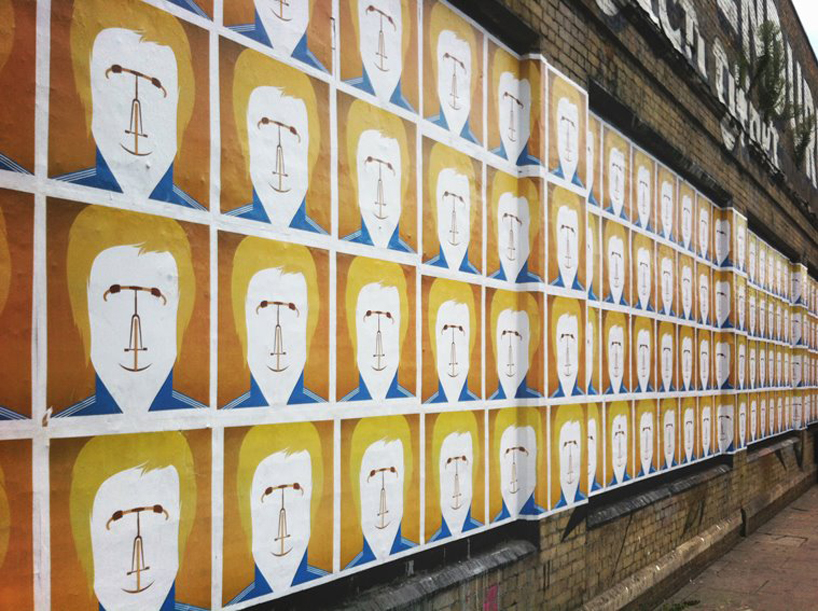 bradley wiggins for metro newspaper
DB: how do you see your work evolving / what has been the evolution so far?NB: each brief brings new discoveries, I'm just warming up…in the past few years, I've worked on exhibitions and installations around the world, published my books (another one on the way), worked on editorial & advertise projects. cut it out tour (nominated for the london design museum – design of the year 2012) featureda dog-shaped die cutting machine, image making machine.visitors to the gallery were invited to select a paper or other materials and have to choose a die-cut for cutting the image. it became a new order of selling your art, the dialogue between the 3D machine that creates one offs 2D was really excited me.and I'm on my way to explore whats possible.
DB: have you ever thought to work as a designer or do you prefer to work purely as an illustrator?NB: I like it when I'm involved in the design process of how my illustrations are used and I think that 'graphic art' is a better way to label what I do.
DB: what are the main differences between art and illustration for you?NB: that's hard to say because in my case the two blend. a commissioned work could lead to a personal project and the other way around.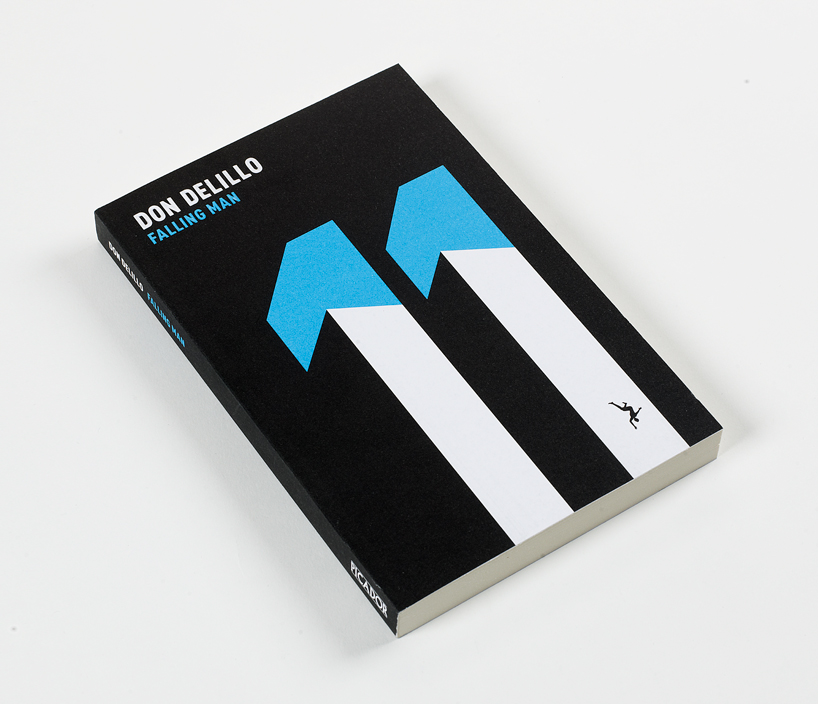 book cover for don delillo's 'falling man' (published by picador)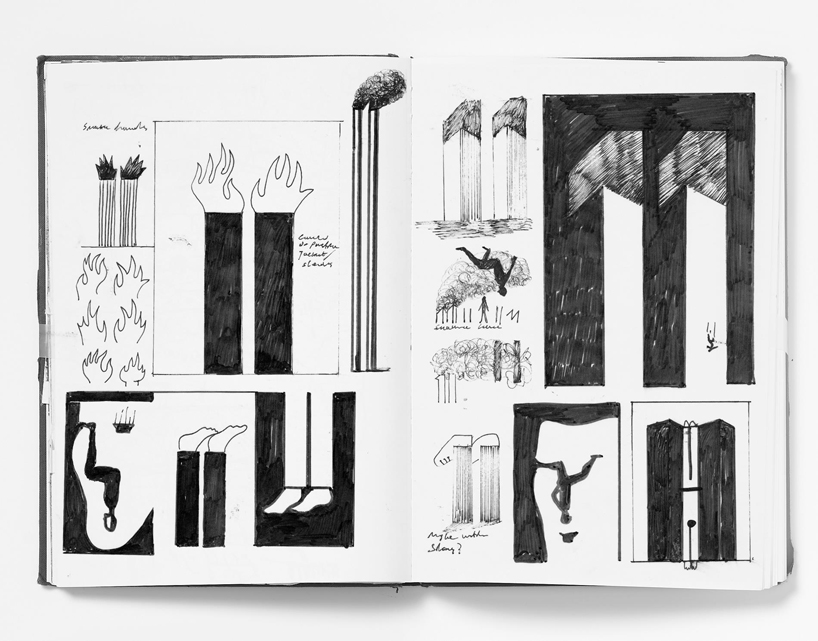 sketches showing development for 'falling man' cover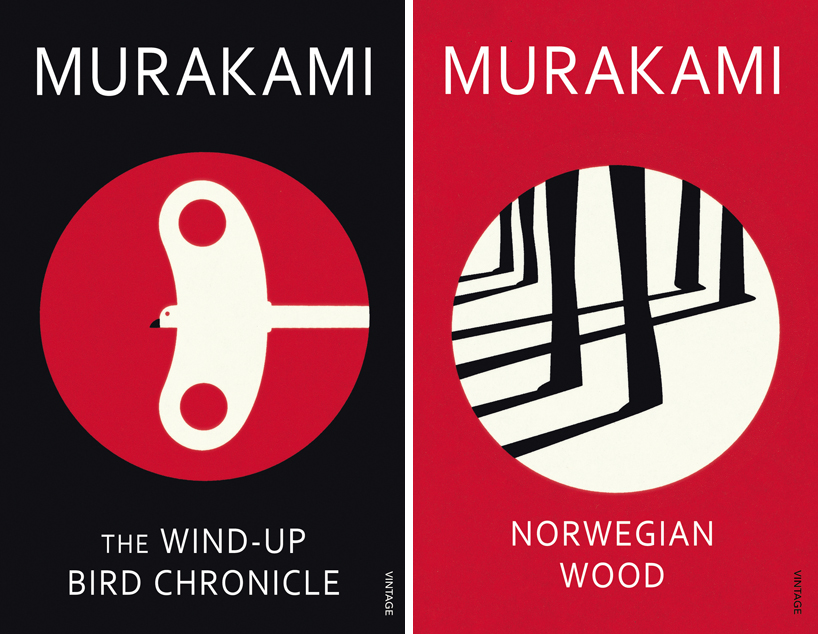 murakami book covers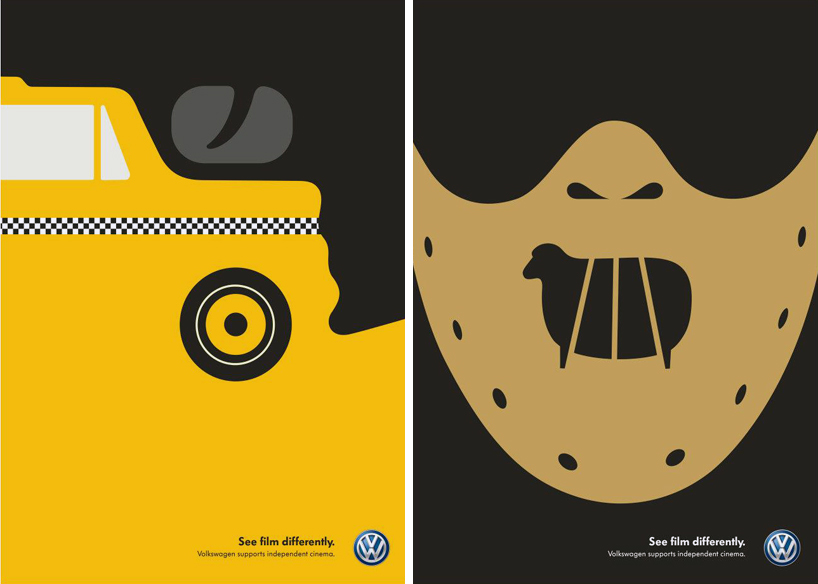 VW posters / advertisements
DB: what or who has influenced your work the most?NB: charlie chaplin would be my first choice for the ability to entertain without using a words, saul bass, paul rand, milton glaser,gary hume and others.
DB: how do you think the popularity of online design resources has influenced illustration and design being produced today? NB: it has positive and negative sides. lots of options, free information, quick and direct visuals are a positive thing but lack of editing is one of the problems.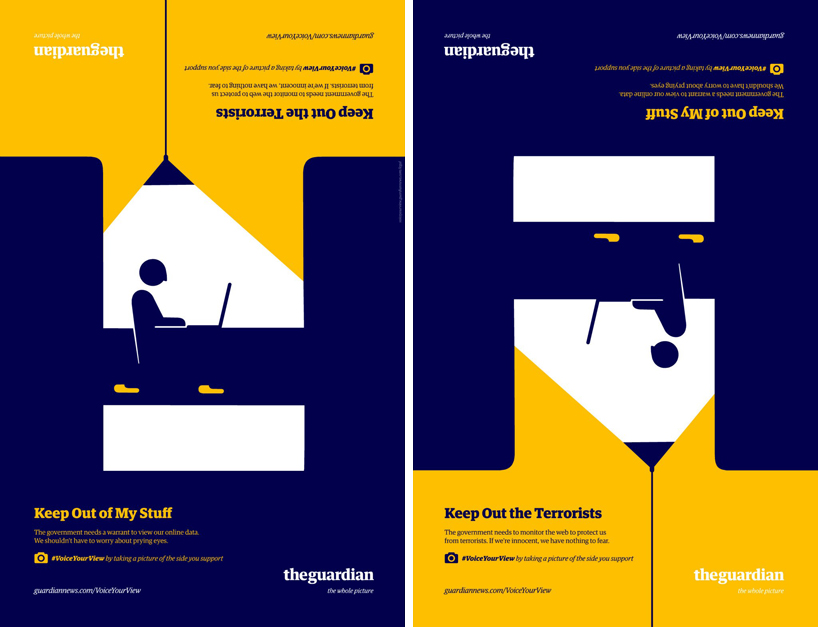 guardian advertisements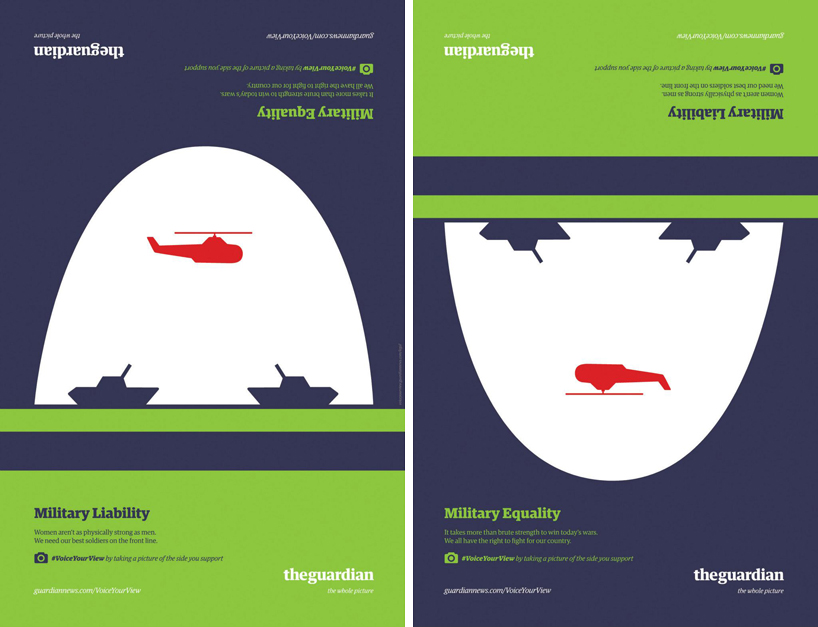 guardian advertisements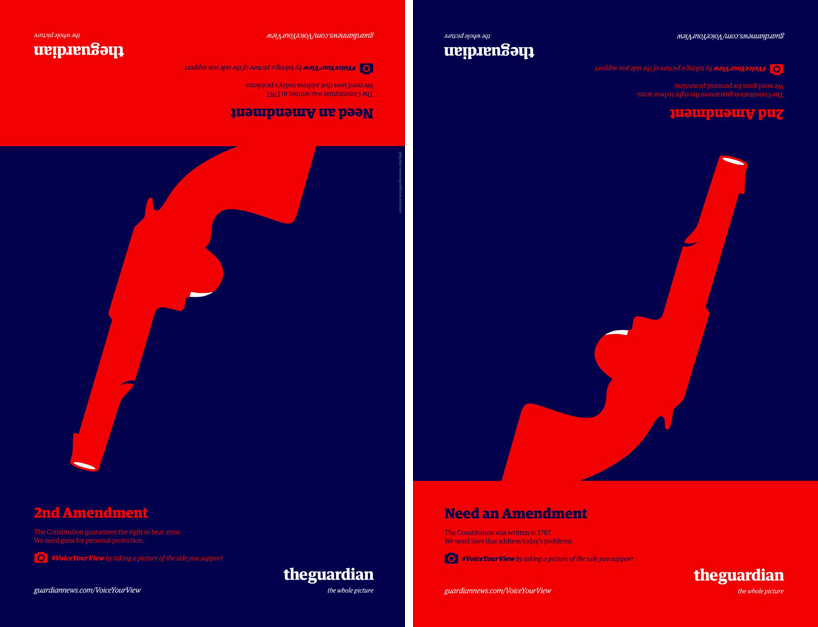 guardian advertisements
DB: besides your professional work – what do you have a passion for and why?NB: I'm busy collecting a dead mosquito's and I stick them to post-it notes.every day my studio lamp kills few mosquito's and I'm giving a new life to those tragic moments.
DB: what is the best piece of advice you have ever been given?NB: ideas are like rabbits, you get a couple and pretty soon you have a dozen…
DB: what is the worst piece of advice you have ever been given?NB: to go to sleep…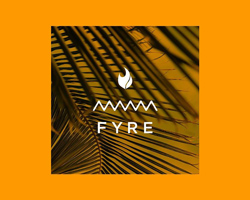 feb 10, 2019
feb 10, 2019
jun 21, 2018
jun 21, 2018
may 17, 2018
may 17, 2018
oct 04, 2017
oct 04, 2017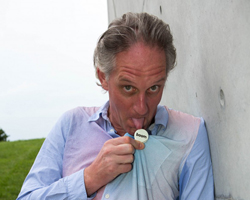 jul 29, 2016
jul 29, 2016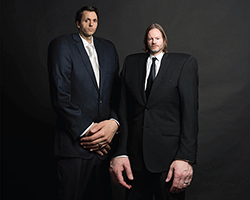 feb 21, 2016
feb 21, 2016
jul 27, 2015
jul 27, 2015
nov 18, 2013
nov 18, 2013
apr 29, 2013
apr 29, 2013
a diverse digital database that acts as a valuable guide in gaining insight and information about a product directly from the manufacturer, and serves as a rich reference point in developing a project or scheme.