'mirrored' is a group exhibition presented at the nordic pavilion at the 2017 venice art biennale. six artists from different generations exhibit their work in the space, ranging from sculptural works, moving image and montage pieces.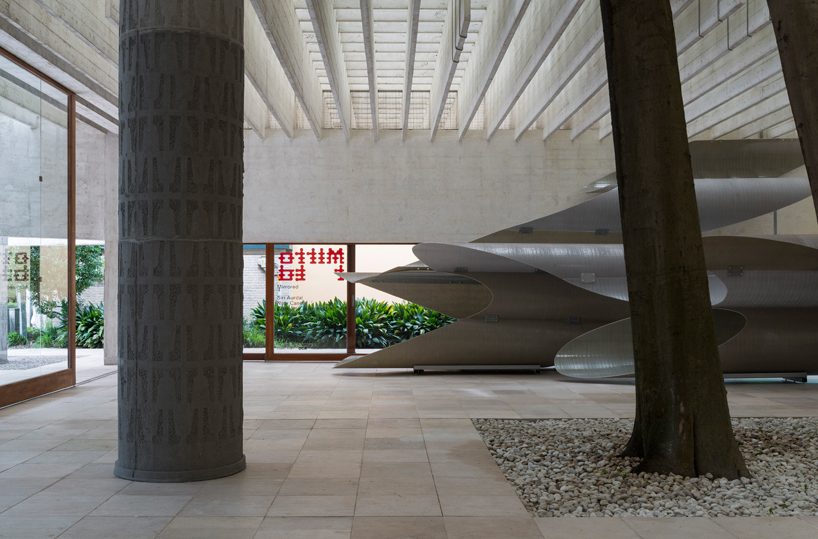 nordic pavilion venice 2017 photo by åsa lundén/moderna museet
on display are the works from siri aurdal, nina canell, charlotte johannesson, jumana manna, pasi 'sleeping' myllymäki, and mika taanila. the exhibition attempts to avoid a topical approach but instead strives to challenge the self-image projected onto nordic countries.
'the artists in mirrored present a mapping of connections that override the national and regional boundaries, and instead track a more multi-faceted view of how artistic practice may connect' says curator mats stjernstedt.

siri aurdal, 'onda volante' (flying wave)
image © designboom 
the works on display from siri aurdal, charlotte johannesson, and pasi 'sleeping' myllymäki are examples of urban art, exploring industrial material, digital space, or design experiments with moving images. module-based structures within the space are an example of an attempt to challenge the sculptural form by establishing a new premises for it.
another artist who also follows an interest in the urban subject matter is mika taanila who used a montage technique to create cut-out structures from cinematic literature. these objects define a new language and present the book form from a fractured perspective.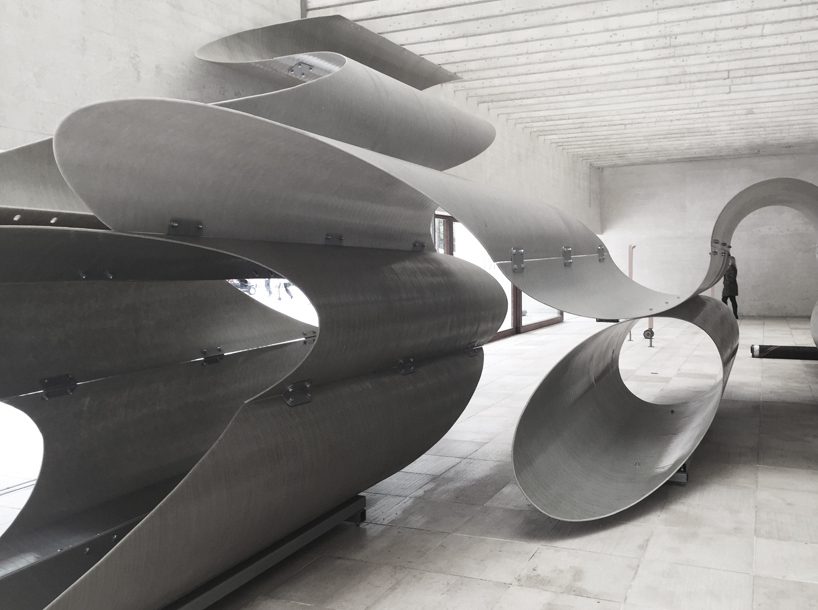 siri aurdal, 'onda volante' (flying wave)
image © designboom 
a large sculptural work by siri aurdal stands at the center of the pavilion. unfolding like a piece of fabric, the piece titled 'onda volante' builds upon the artist's work in the 60's which saw her explore a similar form and concept for a primary school in oslo.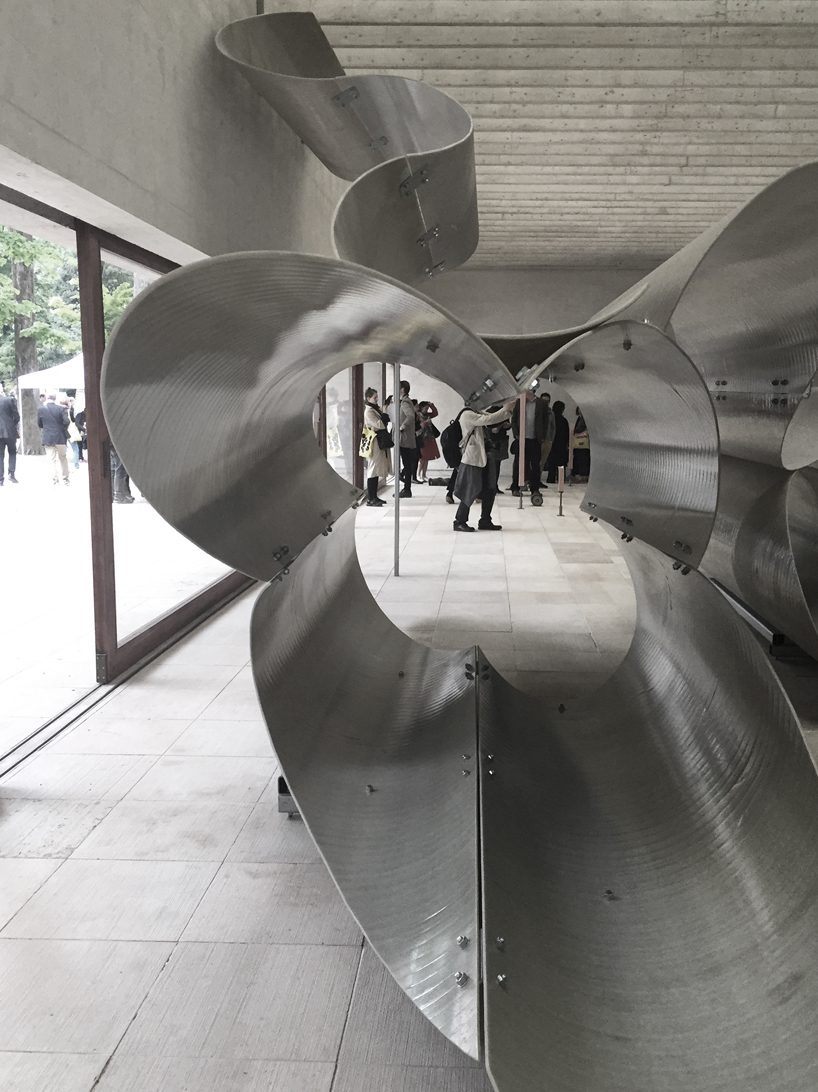 siri aurdal, 'onda volante' (flying wave)
image © designboom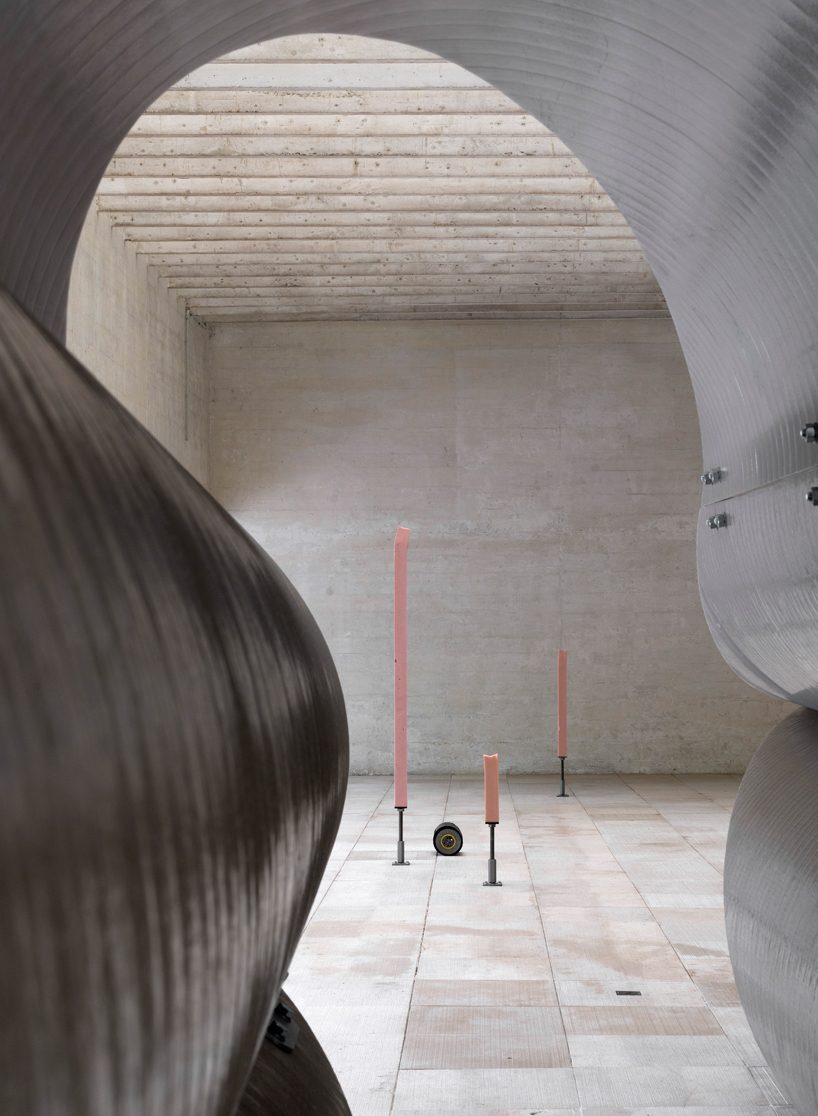 siri aurdal, 'onda volante' (flying wave) and nina canell, 'gum drag', 2017
nordic pavilion venice 2017 photo by åsa lundén/moderna museet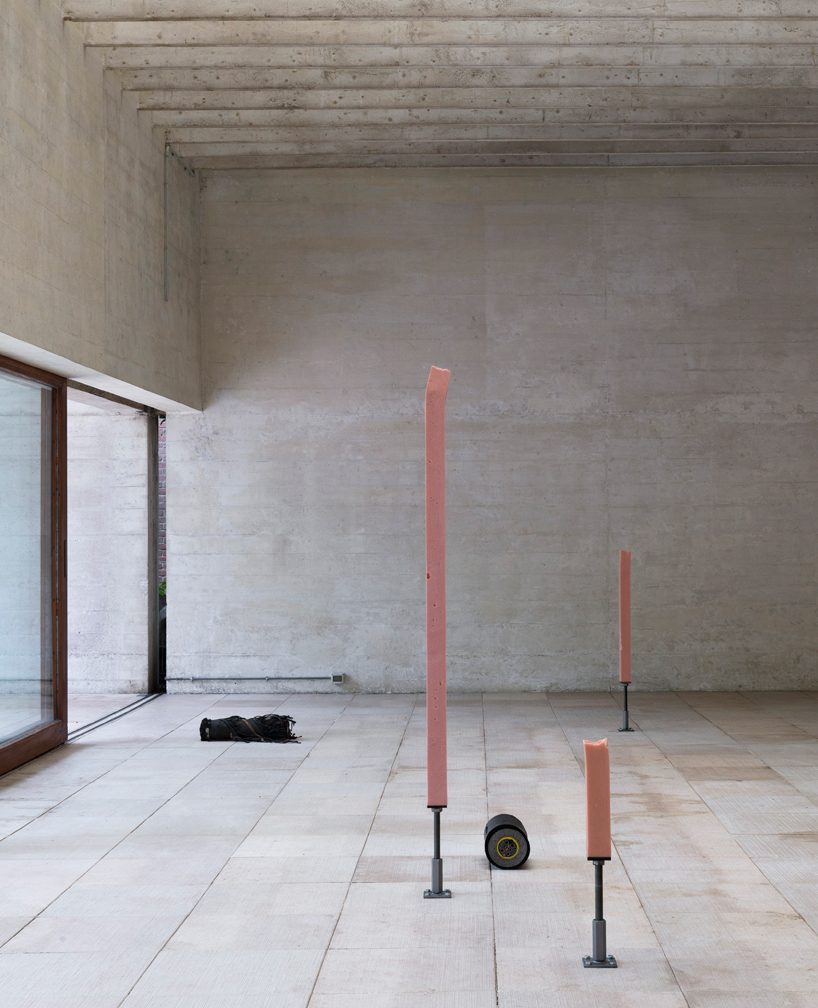 nina canell, 'gum drag', 2017
nordic pavilion venice 2017 photo by åsa lundén/moderna museet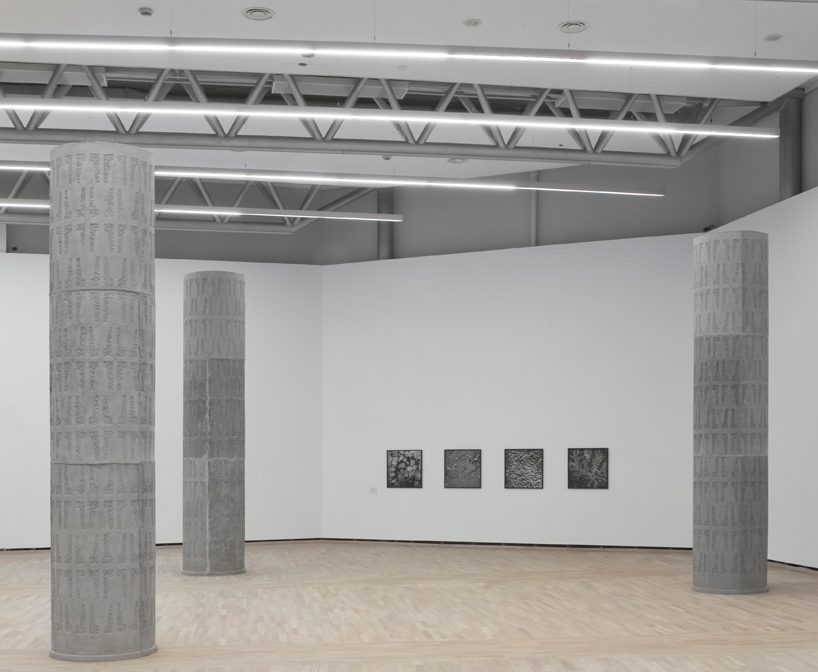 jumana manna, government quarter study
nordic pavilion venice 2017 photo by åsa lundén/moderna museet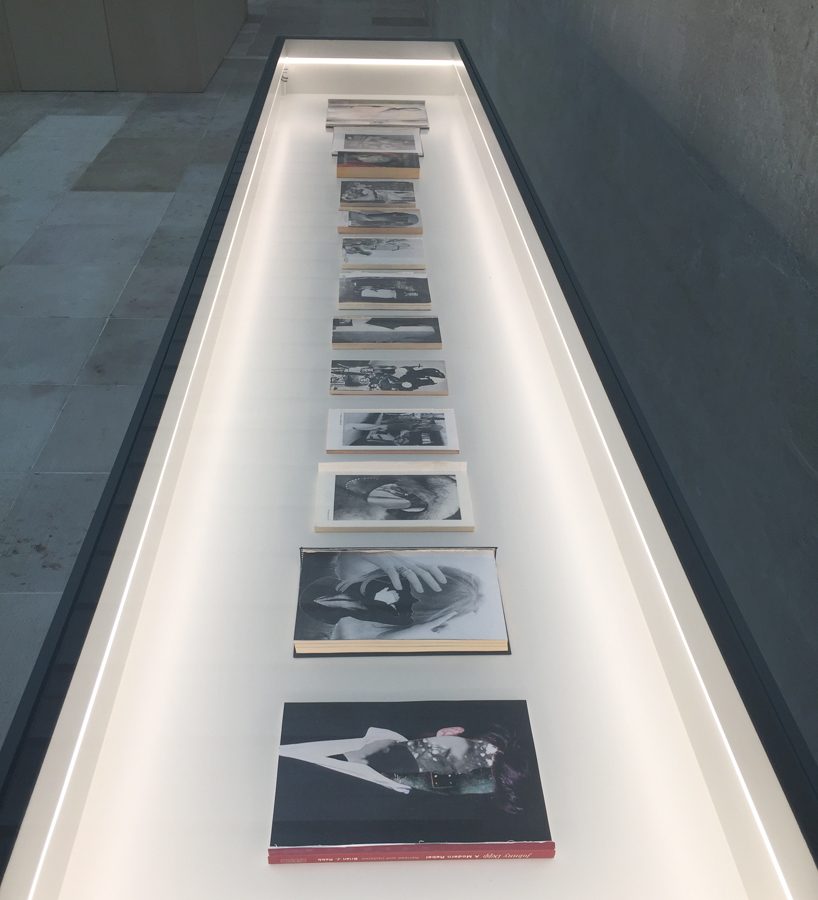 'film reader' by mika taanila
image © designboom

'film reader' by mika taanila
image © designboom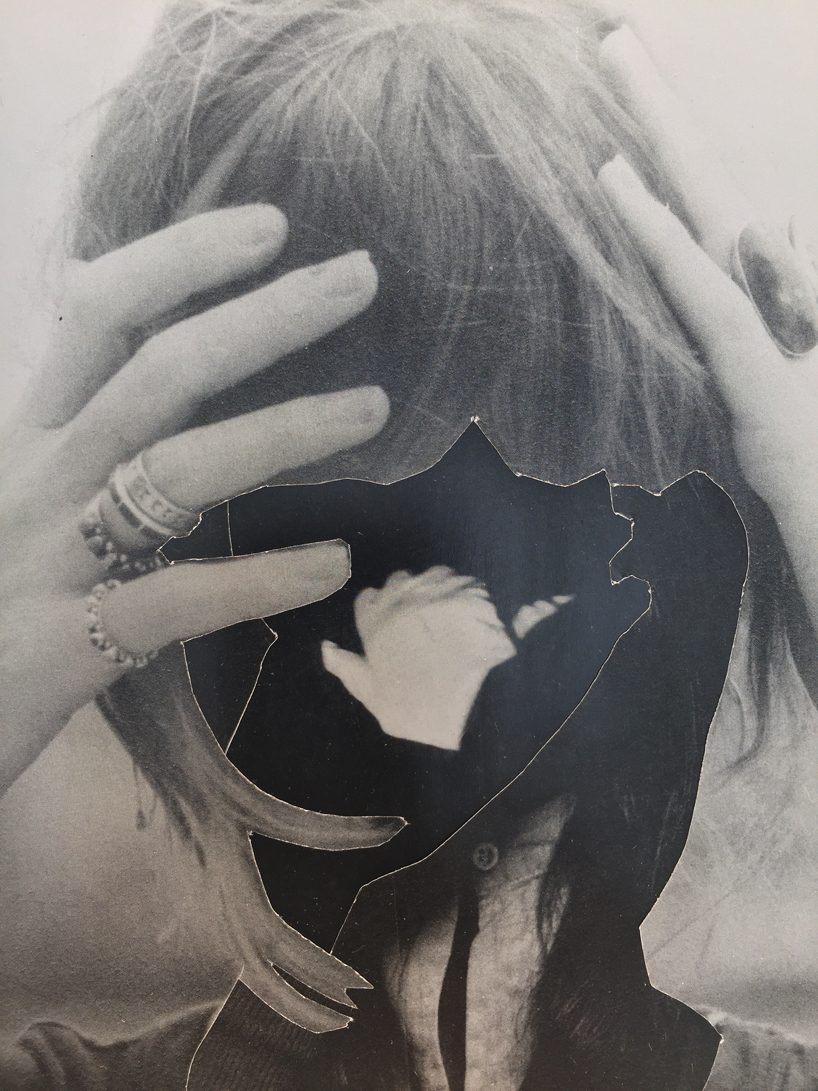 'film reader' by mika taanila
image © designboom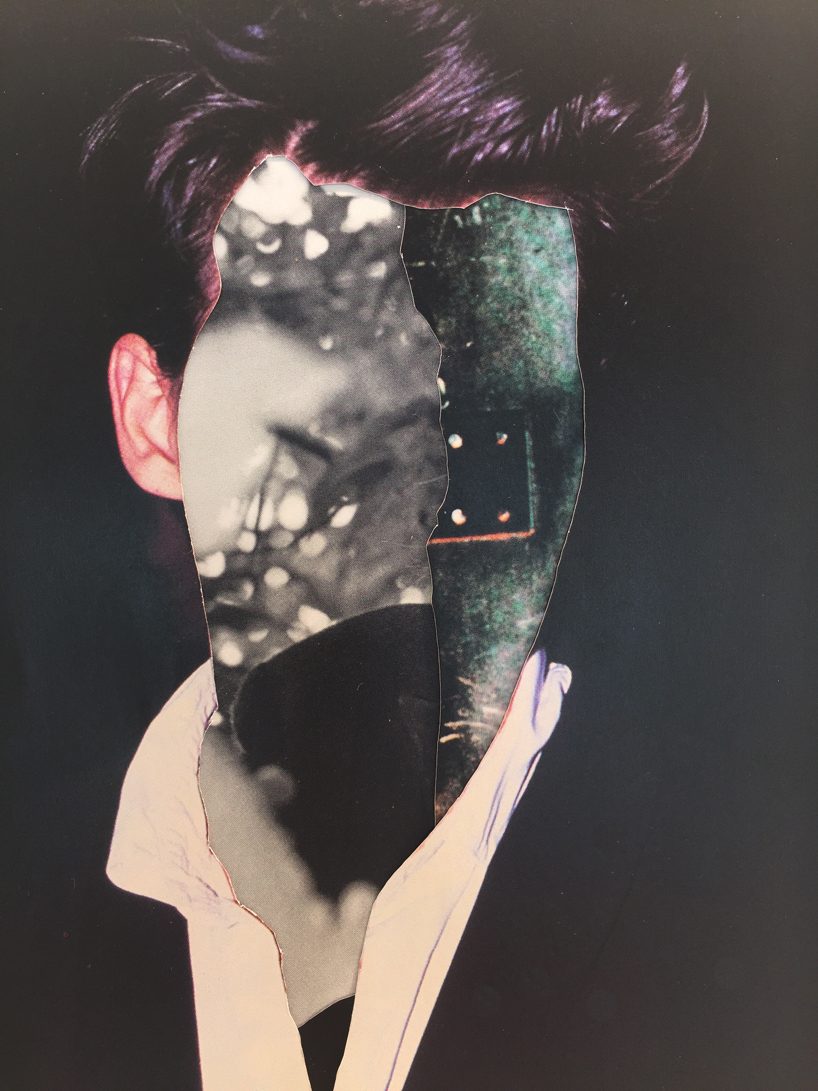 'film reader' by mika taanila
image © designboom
sep 05, 2017
sep 05, 2017
aug 30, 2017
aug 30, 2017
jul 08, 2017
jul 08, 2017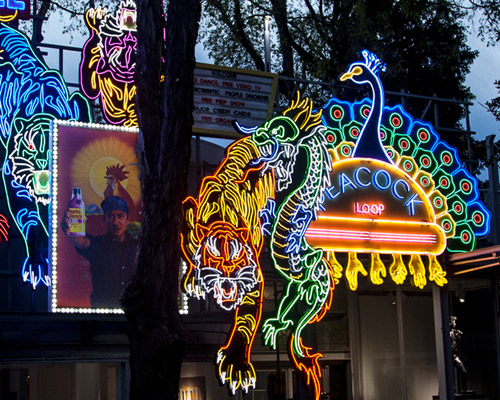 jun 29, 2017
jun 29, 2017
jun 06, 2017
jun 06, 2017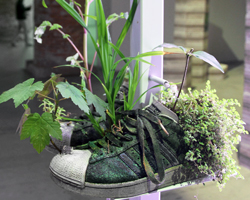 jun 05, 2017
jun 05, 2017