design collective numen/for use has created an all-encompassing 'void' that emphasizes the loss of spatial perception, entrapping its visitors in an abstract white vacuum. presented at the storage exhibition venue by hyundai card in south korea, the site-specific, immersive, and interactive installation forms a labyrinth in which viewers can enter and explore. as participants make their way through the mysteriously vast space, the fabric that surrounds them moves with their body, closing the opening and thus, the connection to the outside world.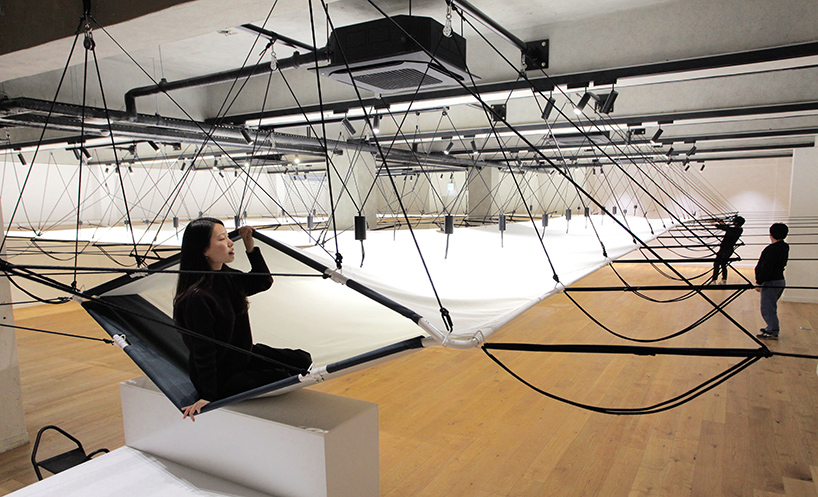 visitors enter the 'void'
considering the site-specificity of the storage by hyundai card exhibition space, numen/for use constructed 'void' from textiles suspended from the ceiling and sides with a tight degree of tension. entering the tunnel, the body weight of the installation's temporary inhabitants opens a limited, personal space both in front and behind the person inside. as visitors move through, the fabric snakes around them — a pulsation of which is achieved by a simple system of ropes and counter weights attached along the sides of the path. the labyrinth creates a complex perception of space and destabilizes viewers perception of the world around them.

the all-encompassing installation emphasizes the loss of spatial perception

'void' is presented at the storage exhibition venue by hyundai card in south korea

the labyrinth creates a complex perception of space

visitors are entrapped an abstract white vacuum

the site-specific installation forms a labyrinth in which viewers can enter and explore

as participants make their way through the space, the fabric that surrounds them moves with their body

the opening of the 'void' closes, thus limiting the connection to the outside world

numen/for use constructed 'void' from textiles

the body weight of the installation's temporary inhabitants open a limited, personal space around them

as visitors move through, the fabric snakes around them

models indicate the suspension mechanisms 

tight cables are attached to the ceiling and walls 

early testing phases of 'void' 

making-of 'void' in south korea 
nov 16, 2016
nov 16, 2016
jun 24, 2016
jun 24, 2016
sep 01, 2015
sep 01, 2015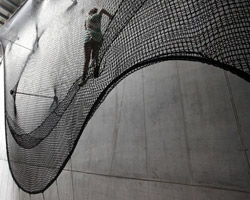 sep 29, 2014
sep 29, 2014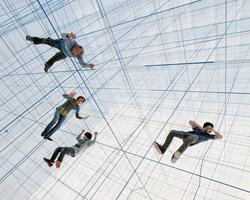 feb 05, 2014
feb 05, 2014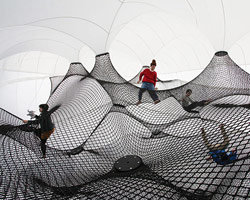 nov 08, 2013
nov 08, 2013