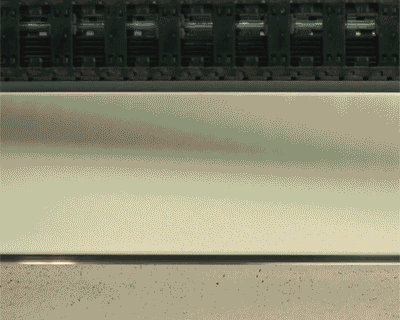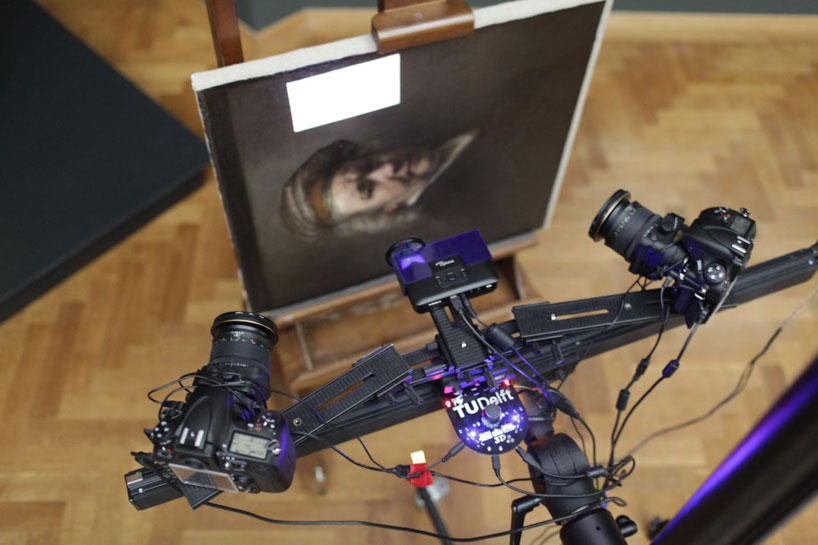 sep 30, 2013
3D printer creates identical reproductions of fine art paintings
oce 3D printer creates identical reproductions of fine art paintings
all images courtesy of tim zaman
dutch researcher tim zaman designed and built a photographic scanning system which captures high-resolution, three-dimensional images of fine art paintings. through a data-to-print process, canon's océ group, which specializes in large format printing, has translated the scans into identical reproductions of some of the most recognized and renowned master works. the paintings are first imaged as 3-D visualizations through a hybrid scanning system developed by zaman. using two cameras and fringe projection, which allow for unrivaled detail and speed, the process captures 40 million 3D, full color points per shot. the renderings present, in microscopic detail, the topography of the painting, exposing heaps of paint accumulated on canvases and brushstroke length and type used by the artist. zoomed-in views observed through the computer look like photographs of the surface of mars, with mountains of chroma and dense patches of texture. the images unveil stylistic approaches of master artists like van gogh and rembrandt, known for their distinct application of medium and surface.
 
océ 3-D fine art reproductions
video courtesy of  
tim zaman
/ © 2013 océ (canon group)
following the scan, oce group's high-resolution 3D printer generates precise duplications of the digital image, paralleling every minute detail, including tactual characteristics like the coarse build-up of brush stroke motions. the innovation could allow for incredible advancements in fine art restoration and conservation and could create a market for highly-accurate, low cost prints, but the technology also raises numerous questions about the increasing accessibility to replication and forgery. the idea of value will be questioned, as it becomes more and more conceivable that clones of celebrated works can be printed out, even on a mass scale.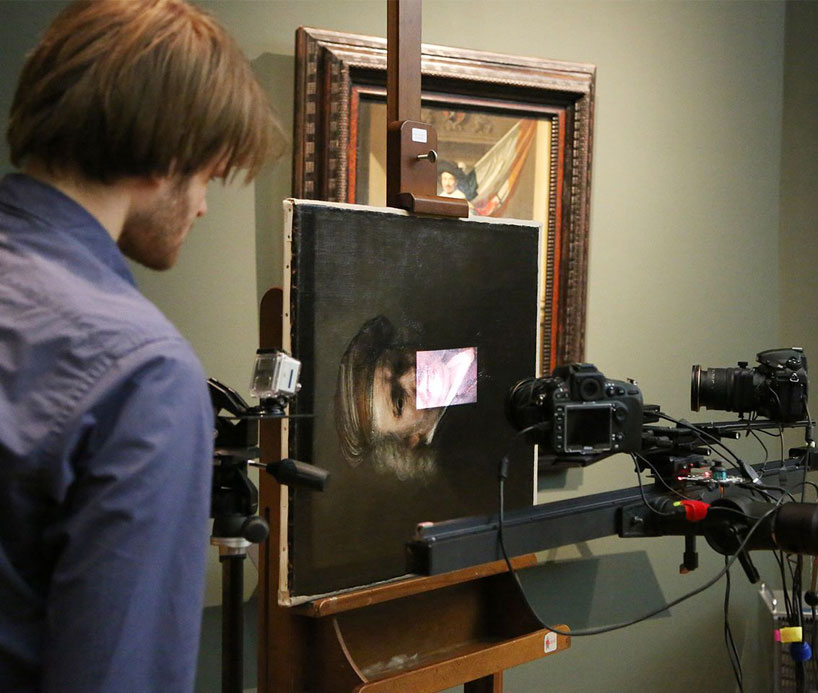 using two cameras and fringe projection, a scan of the painting is taken and rendered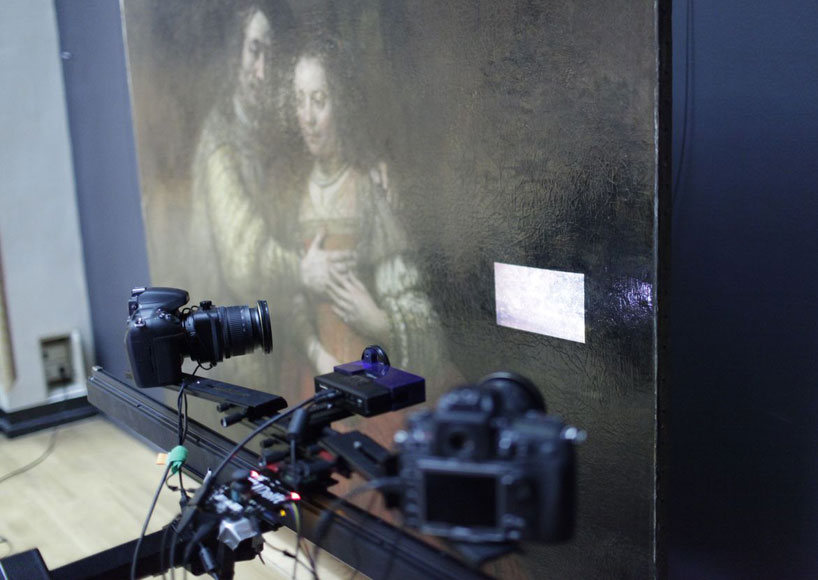 scanning 'the jewish bride' at the rijksmuseum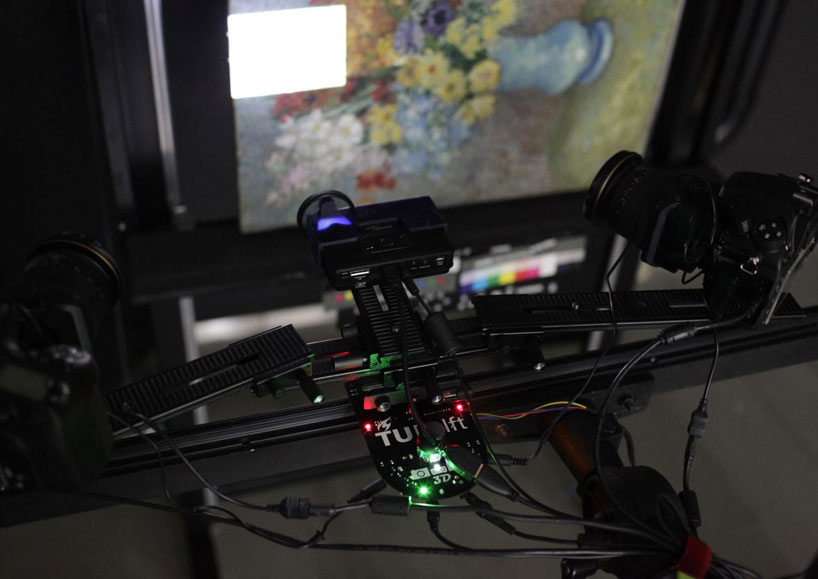 using zaman's scanner to capture 3D images

van gogh 3-D render from the kröller-müller museum
video courtesy of tim zaman / © TU delft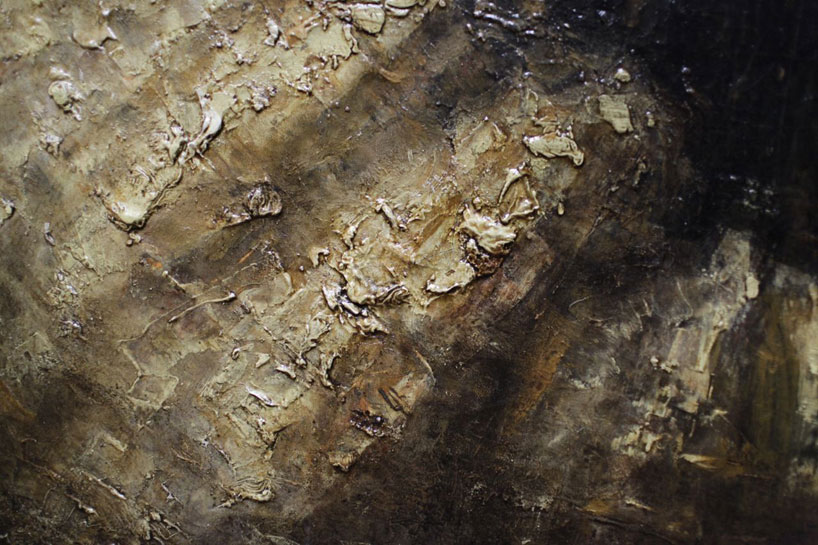 a zoomed image of the sleeve of 'the jewish bride'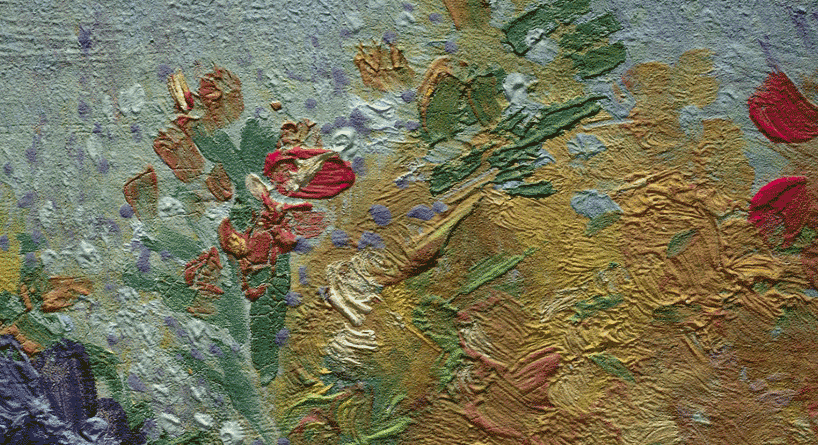 high-resolution scans present, in accurate detail, brush stroke with and type

a digital scan of van gogh's sunflowers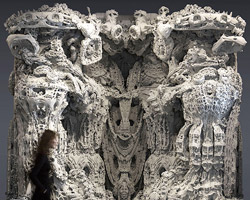 jul 14, 2017
jul 14, 2017
jul 14, 2017
jul 14, 2017
jul 13, 2017
jul 13, 2017