in the loire valley — a historic region in central france — okuda san miguel has painted the façade of a late 19th century castle with colorful geometries and vibrant motifs. okuda's signature markings can be seen canvassing the exterior of château de la valette, wrapping around its window frames and canvassing its arched doorways. a dramatic tableau of bright pink, yellow, blue and red hues come together to form the mirrored image of two skulls, giving the landmark site a vivid and kaleidoscopic new 'face'.

all images by chopem down films
okuda has completed 'skull mirror castle' as part of urban art paris' label valette festival in pressigny-les-pins. curated by by night gallery and ink & movement, the artwork forms part of a monumental event dedicated to street culture taking place across the estate of la valette, which extends across acres of picturesque wooded landscapes. the on-site castle, chapel and dormitory buildings were abandoned for more than thirty years before being purchased and re-conceived as playground for international artists from the street culture scene. 

the project is located in the loire valley, a historic region in central france

okuda san miguel has painted the façade of a late 19th century castle with colorful geometries

the artist's signature markings can be seen canvassing the exterior of château de la valette

colors wrap around the castle's window frames and canvass its arched doorways
apr 25, 2017
apr 25, 2017
oct 14, 2016
oct 14, 2016
oct 02, 2016
oct 02, 2016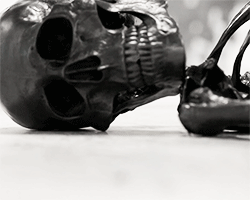 nov 09, 2016
nov 09, 2016
oct 06, 2015
oct 06, 2015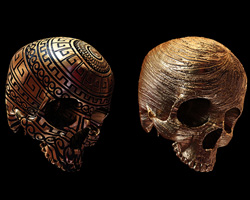 sep 20, 2015
sep 20, 2015