nov 19, 2015
olafur eliasson infills viennese baroque palace with light and mirror works
within one of the most magnificent baroque edifices in vienna, olafur eliasson presents a significant selection of artworks from the private collections of thyssen-bornemisza art contemporary (TBA21) and juan and patricia vergez. the exhibition 'baroque baroque' — hosted inside the winter palace of prince eugene of savoy in the austrian capital — is sited beneath stunning gold-clad ceilings and within intricately ornamented rooms, offering a unique pairing of art, aesthetics, and world views from two vastly different time frames. surprising similarities between the danish-icelandic artist's installations and their ornate surroundings become subtly evident; through the use of projections, shadows, and reflections, the artworks invite the viewer's active participation by mirroring, fragmenting, and inverting their position within space.
'I find it inspiring that the baroque exhibited such confidence in the fluidity of the boundaries between models of reality and, simply, reality,' eliasson says. 'the presentation of my works at the winter palace is based on trust in the possibility of constructing reality according to our shared dreams and desires and on faith in the idea that constructions and models are as real as anything.'

installation view of fivefold tunnel, 2015
image by anders sune berg, courtesy of studio olafur eliasson
(main) image by anders sune berg, © 2006 olafur eliasson
upon entering the palace vestibule, eliasson's 1996 light installation 'die organische und kristalline beschreibung' (the organic and crystalline description) bathes the walls, floor, and ceiling in blue and yellow light, clouding the viewer's sense of space. similarly, as visitors ascend the central stairway, 'yellow corridor' overhead enhances the sense of disorientation by swathing the space in an uninterrupted monofrequency light.
eliasson's optical machines and installations — such as 'kaleidoscope', 'new berlin sphere' and 'your welcome reflected' (2003) — are particularly interesting in  the baroque context, reflecting upon the artist's ongoing investigations of color, perception and transformation. a site-specific intervention in the form of a continuous mirror traversing the enfilade of grand rooms generates complex, dizzing spaces; for example, the steel half-ring mounted to the mirror wall from the recent 'wishes versus wonders' forces an encounter between reality and illusion.

installation view at the winter palace of prince eugene of savoy, vienna
image by anders sune berg, courtesy of studio olafur eliasson

installation view of new berlin sphere, 2009
stainless steel, colored glass, aluminum, bulb ø 140 cm
thyssen-bornemisza art contemporary collection, vienna
image by anders sune berg, © 2009 olafur eliasson

installation view of new berlin sphere, 2009
image by anders sune berg, © 2009 olafur eliasson

installation view of kaleidoscope, 2001
aluminum, aluminum mirrors, foamcore, gaffer tape 180 x 180 x 728 cm
the juan & patricia vergez collection, buenos aires
image by anders sune berg, © 2001 olafur eliasson

installation view of kaleidoscope, 2001
image by anders sune berg, © 2001 olafur eliasson

installation view of yellow corridor, 1997
monofrequency lights dimensions variable
the juan & patricia vergez collection, buenos aires
image by anders sune berg, © 1997 olafur eliasson

installation view of yellow corridor, 1997
image by anders sune berg, © 1997 olafur eliasson

installation view of wishes versus wonders, 2015
steel, brass, mirror 90 x 500 x 250 cm, ø 6.5 cm
thyssen-bornemisza art contemporary collection, vienna
image by anders sune berg, © 2015 olafur eliasson

installation view of wishes versus wonders, 2015
image by anders sune berg, © 2015 olafur eliasson

installation view of seu planeta compartilhado (your shared planet), 2015
image by anders sune berg, courtesy of studio olafur eliasson

installation view of five orientation lights, 2015
image by anders sune berg, courtesy of studio olafur eliasson

installation view of double light ventilator mobile, 2015
image by anders sune berg, courtesy of studio olafur eliasson

installation view of lines for horizons, 2015
image by anders sune berg, courtesy of studio olafur eliasson

installation view of die organische und kristalline beschreibung (the organic and crystalline description), 1996
projector, wave effect machine, color filter foil, convex mirror dimensions variable
thyssen-bornemisza art contemporary collection, vienna
image by anders sune berg, © 1996 olafur eliasson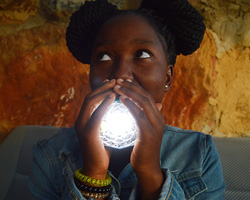 sep 01, 2017
sep 01, 2017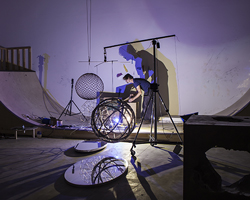 jun 23, 2017
jun 23, 2017
jun 09, 2017
jun 09, 2017
may 11, 2017
may 11, 2017
apr 17, 2017
apr 17, 2017
apr 15, 2017
apr 15, 2017