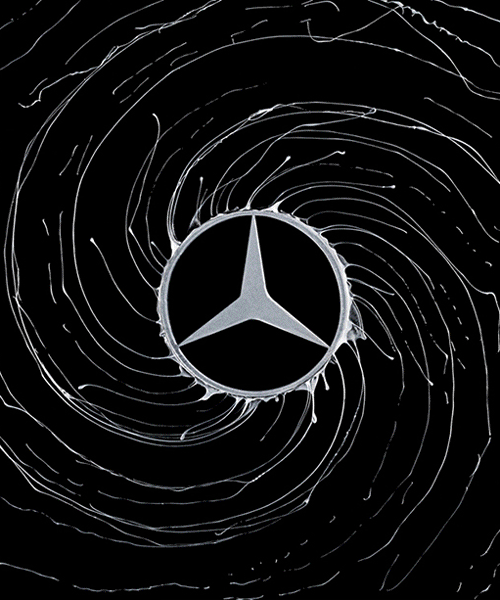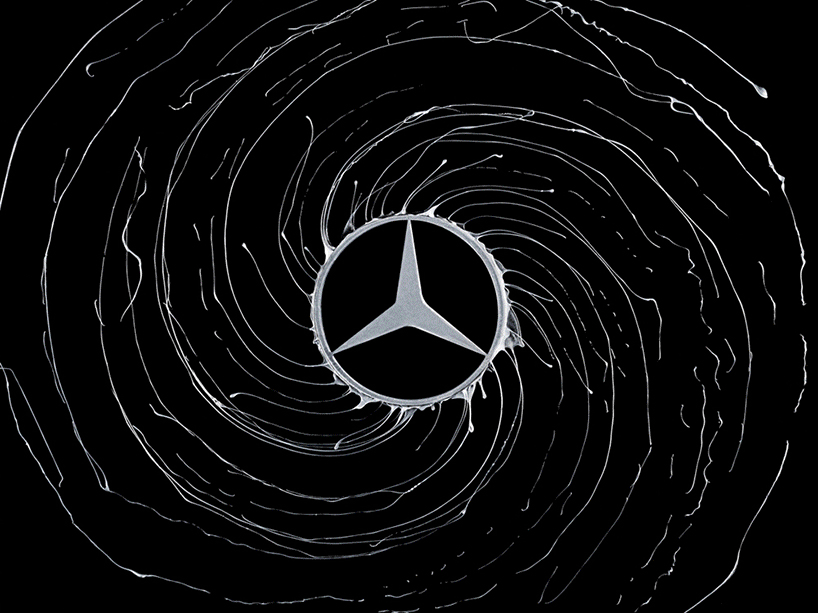 mar 04, 2016
paint dipped liquid logos put a literal spin on brand identities

paint dipped liquid logos put a literal spin on brand identities 
all images courtesy of manuel mittelpunkt and matthias grund
putting a literal spin on identity design, photographer manuel mittelpunkt and set designer matthias grund have realized a high-speed photo series that alters the logos of several popular companies. the project seeks to create a more dynamic brand experience that transcends traditional, static imagery. the collection of 'liquid brands' began as laser cut shapes, each delineating the logo of a recognizable brand — from airbnb to NIKE. 
the google 'G' is dipped in green, blue, yellow, and red 
attached to a rotary tool with a controllable speed, the wooden objects were laden with paint, with each pigment matching the color of the corporation — the facebook 'f' is doused in rich blue; airbnb's 'bélo' is splashed in saturated salmon; and the ever-elegant 'LV' is dipped in gold. hooked up to a revolving mechanism, the logos were spun at various speeds and photographed in action. 'it took us several experiments with the speed of the rotation and the amount of paint, until we finally achieved the best results for this series,' the team describes. see the series below and a behind-the-scenes look at the making-of 'liquid brands' at the bottom of the page. 
chanel's intersecting 'C's are painted in white 
airbnb's 'bélo' symbol is splashed in a saturated salmon hue 
the facebook 'f' is covered in rich blue paint 
bright yellow paint spins around mcdonald's golden arches 
the apple logo is dipped in silver paint 
the symbol of spotify is saturated in a swirling green hue 
the three-pointed star of mercedes-benz spins silver streaks of paint 
the NIKE swoosh is saturated in red paint 
the ever-elegant LV logo is dipped in gold 
disney's swirling 'D' is painted in a spectrum of bright colors 
twitter blue is applied to the icon of a tweeting bird 
the process sees paint applied to wooden shapes 
paint is mixed and prepared for application 
the brand shapes have been carefully laser cut from wood
logos
(186 articles)
sep 22, 2016
sep 22, 2016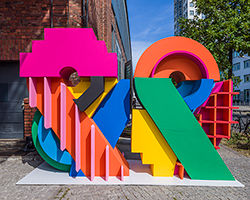 sep 10, 2016
sep 10, 2016
may 20, 2016
may 20, 2016