after posting on instagram that he wanted to create a piece of art for charity, filipino artist patrick cabral (a.k.a darkgravity) was approached by start-up 'act of kindness' about collaborating on a project. the result was 'endangered species', a collection of breathtakingly intricate papercuts of the animals most at risk of disappearing from the face of the earth. made up of 11 different pieces to date, the collection hopes to draw attention to the plight of at-risk species, and with the help of 'act of kindness', 50% of all sales go to the worldwide fund for nature in the philippines. 

the sumatran tiger is being driven to extinction by the actions of the palm oil industry
all images © patrick cabral, courtesy of the artist
'I had the pleasure of meeting a couple of representatives from WWF', explains patrick cabral. 'they were very passionate about saving these endangered species, and at the same time helping the communities around the habitat of these species. I wanted to help more than by just making these artworks in the safe confines of my home.' 
each artwork is realized in painstaking detail, layer upon layer of white paper combining to create an intricate and realistic portrayal of the at-risk animal. accented with glowing yellow eyes or labyrinthine paper filigree, the result is a series of papercuts that is both technically impressive and emotionally powerful.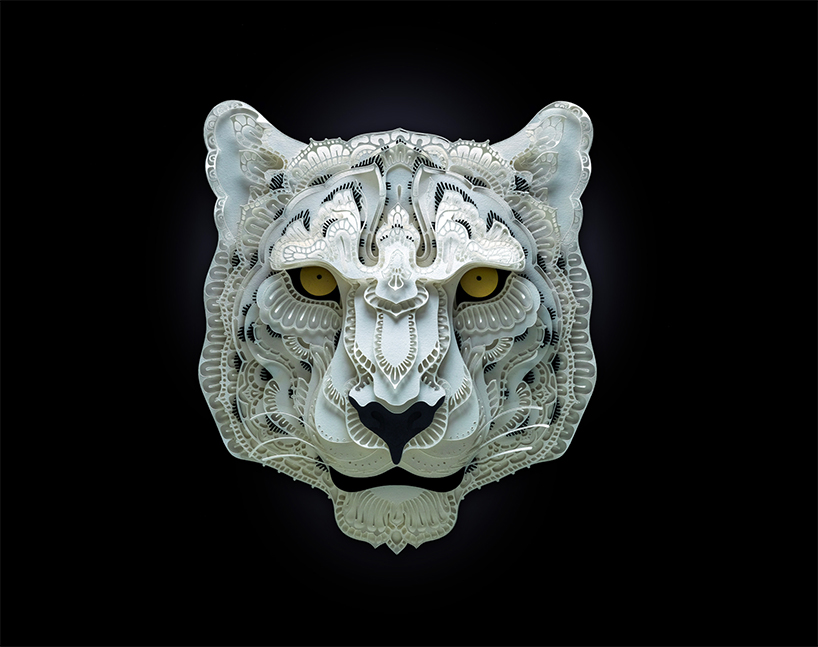 the snow leopard, whose habitat is being quickly destroyed by climate change
'endangered species' includes lace-like renditions of the sumatran tiger, the snow leopard and the white tiger, as well as lesser known species such as dholes and pangolins. each addition contributes to an ongoing embodiment of the creatures with whom we share this world, and the reasons for which they are slowly disappearing from it. for the opportunity to purchase one of cabral's works, visit his auctions on acts of kindness. 

the two foremost threates to dholes are habitat destruction and persecution by humans

after shrinking to a population of less than 100 in 2002, there are now 404 iberian lynx on the iberian peninsula

as a result of habitat loss by climate change, the polar bear is in rapid decline and is listed as vulnerable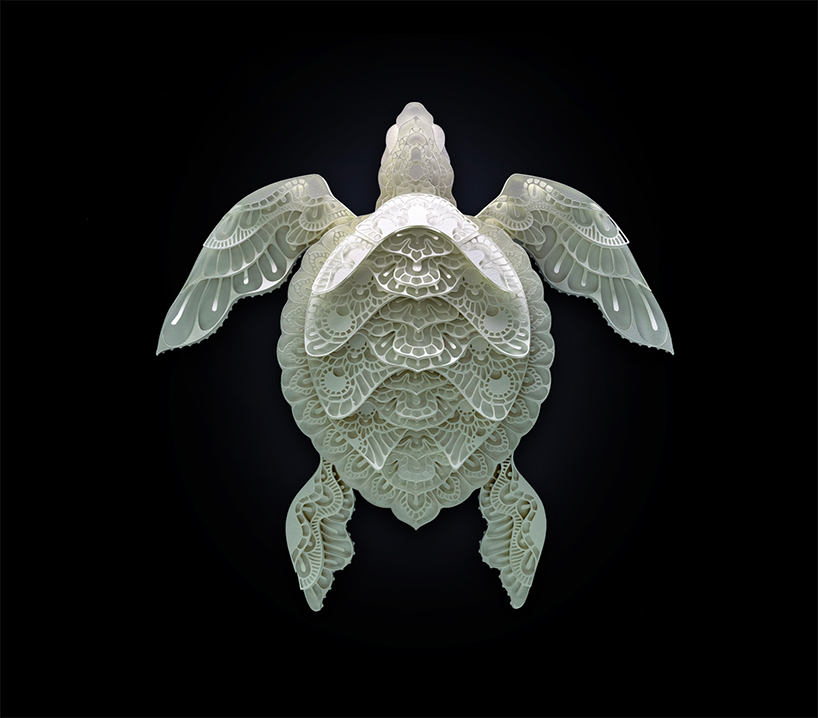 nearly every species of sea turtle is endangered, from poaching, accidental fishing, and habitat destruction

elephant numbers across the world are severely decreasing due to illegal poaching

pangolins are increasingly a victim of poaching, hunted for their meat and scales

critically endangered since 2000, the tamaraw has been a victim of habitat loss and illegal hunting

having been brought back from the brink of extinction, the white rhino is still hunted frequently for its horn

each piece is realized in breathtaking detail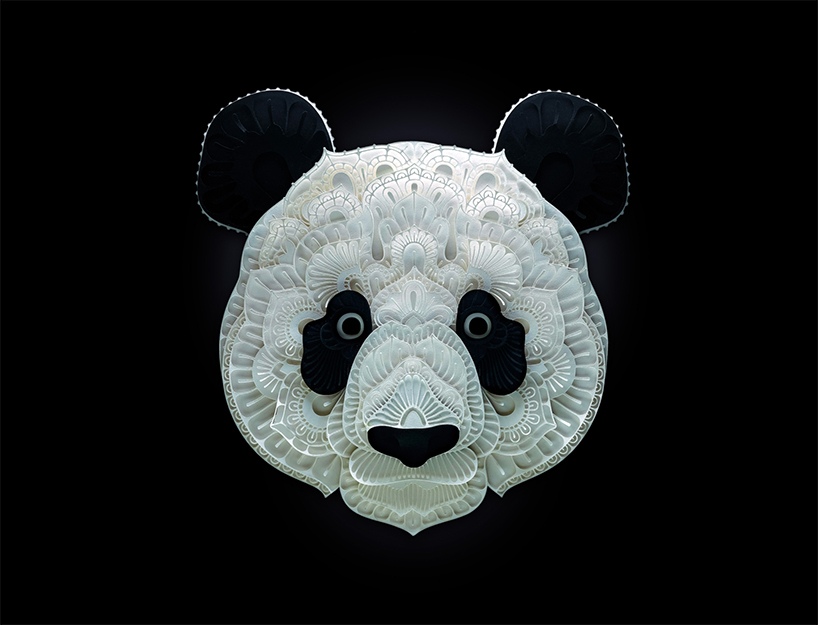 since beginning the project, the giant panda has thankfully been downgraded from 'endangered' to 'vulnerable'
paper
(180 articles)
oct 15, 2017
oct 15, 2017
sep 27, 2017
sep 27, 2017
sep 20, 2017
sep 20, 2017
sep 10, 2017
sep 10, 2017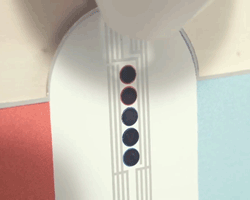 aug 12, 2017
aug 12, 2017
aug 06, 2017
aug 06, 2017