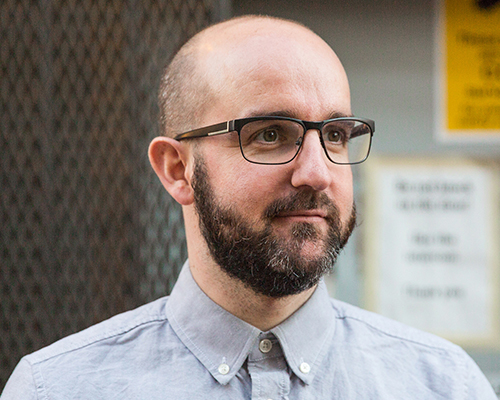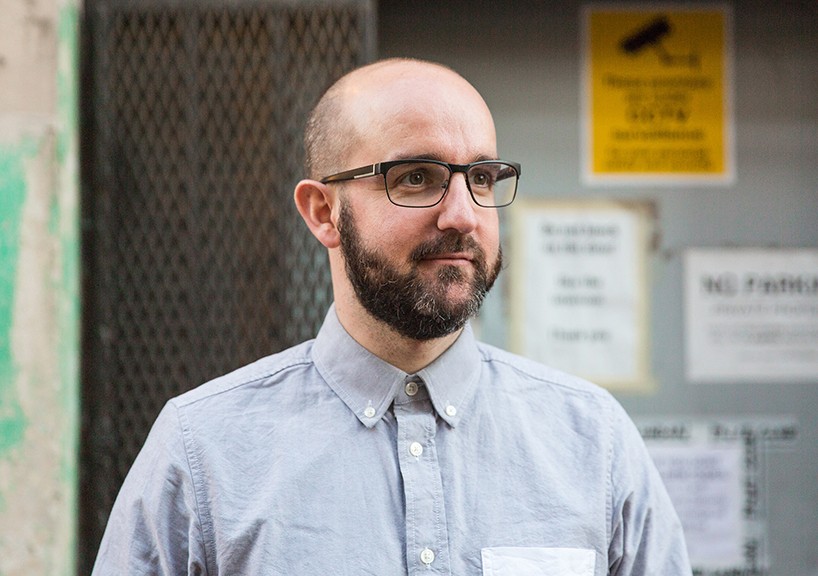 aug 12, 2015
interview with illustrator paul pateman (pâté)
paul pateman AKA pâté
photograph by bas berkhout
paul pateman is an independent illustrator, best known by his alias pâté. paul creates images and type compositions that are as equally direct and uncomplicated as they are humorous.
designboom: what originally made you want to become an illustrator?
paul pateman: from as early as I can remember I've always drawn. I went to art college and then studied visual communications at university where I was seduced by the world of advertising. after some years as an art director I realised I was no longer drawing and I missed it. to cut a long story short my then creative partner and I found a client outside of our agency roster that we could write ads for and that I could illustrate. the work we produced for V&A museum of childhood went on to win lots of global awards especially for illustration. from there I signed with an illustration agent and parallel tracked two careers until 2012, when I quit advertising to illustrate full time.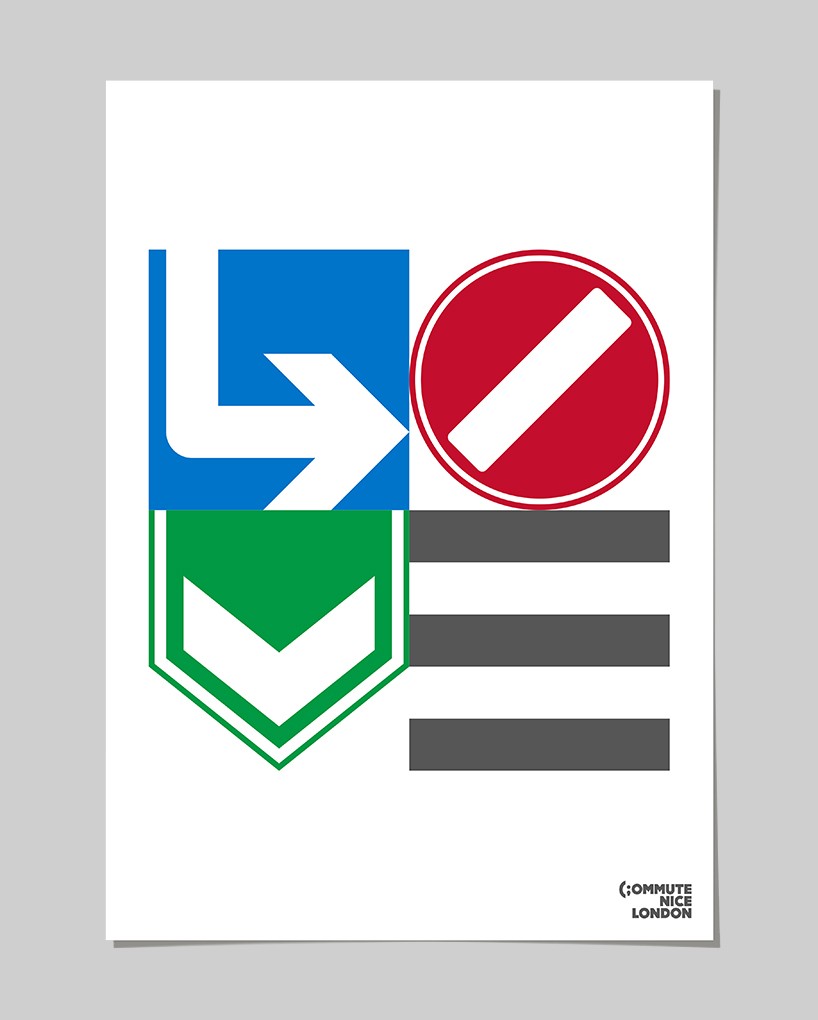 LOVE
A2 giclée print exhibited at commute nice, KK outlet gallery, 2015
DB: how would you describe your approach?
PP: I start with ideas first. I don't really enjoy ambiguity in life or art so I try to communicate simply and clearly, at the same time leaving something for the viewer to work out for themselves. next I look for humour, is it funny or wittily clever? then I look for beauty. stylistically I love flat graphic images and more recently bright, vibrant colour. I'm interested in the removal of the artist's' hand leaving you free to appreciate the idea.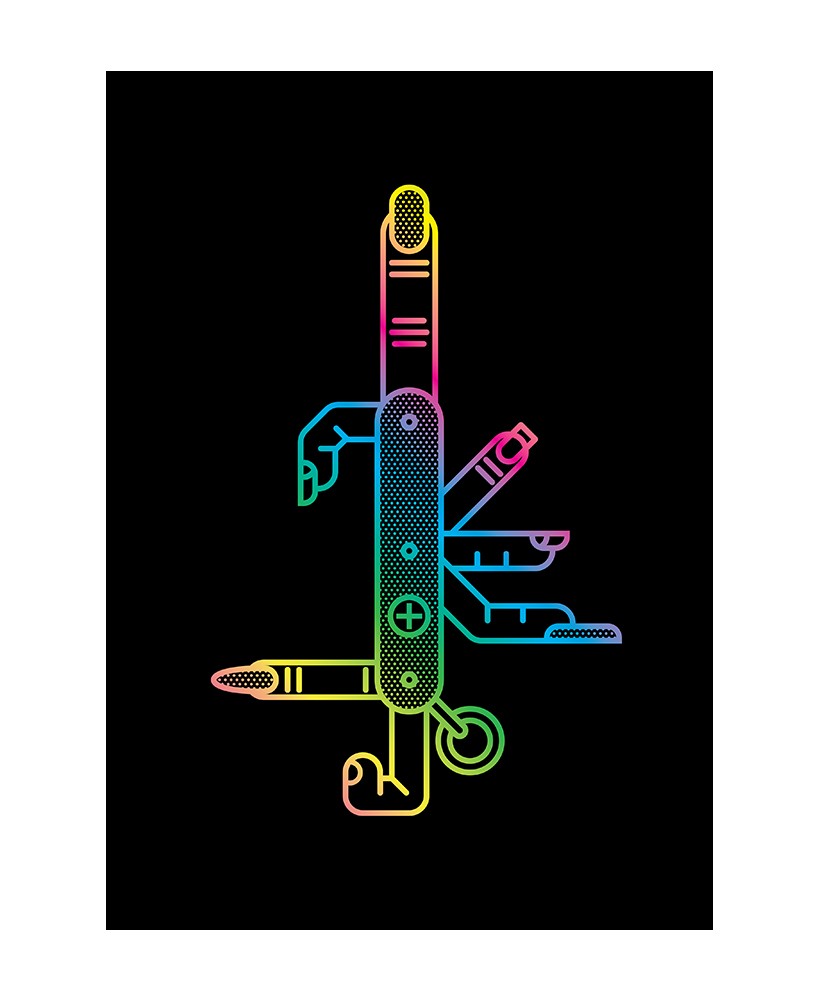 happiness is having a scratch for every itch.
scratch art inspired A1 giclée print, exhibited at pick me up, 2015
DB: who or what has been the biggest single influence on your way of thinking?
PP: advertising. good advertising demands that you communicate in a simple, relevant, original way, which is now ingrained in my psyche. I loved the sort of rhetorical ellipsis employed in good advertising where your idea made sense in someones head when they read an end line or logo. just recently I'm really enjoying employing that idea in my art, but instead of words or logos on a poster, using the title of the piece to complete the circle. damien hirst is a massive influence in that regard.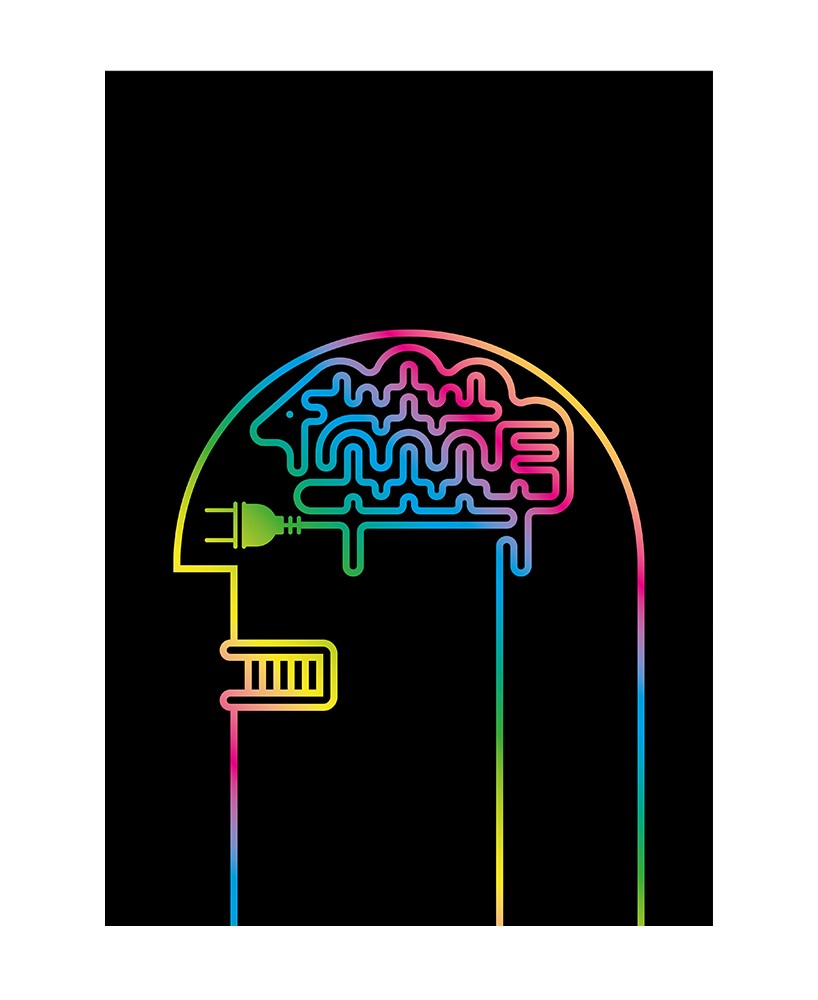 'do androids dream of electric sheep'.
A2 giclée print, exhibited as part of the the london illustration fair, 2015
DB: what is your strongest skill and how have you honed that skill over the years?
PP: ideas – being able to come up with them fast, and being able to execute them in a way that elevates them. I have 13 years in advertising to thank for this.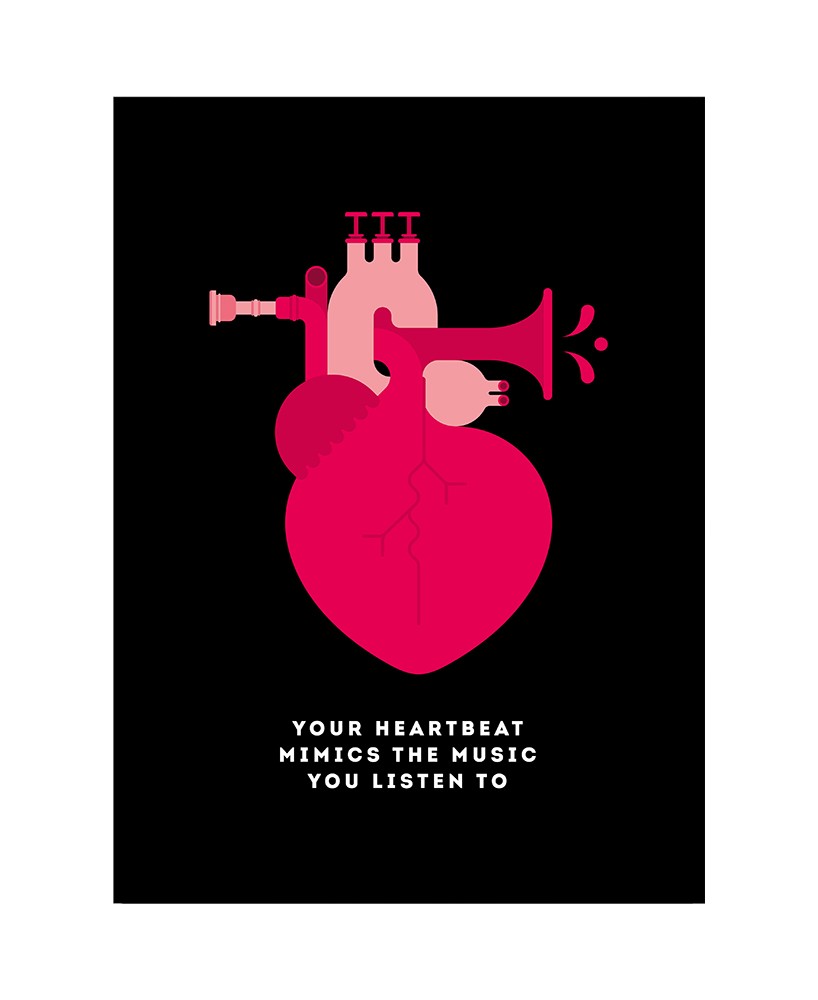 poster for the in house medical centre at the discovery channel's UK offices
DB: what materials do you enjoy working with the most?
PP: I love vector illustration. when I was a child I used to hate the overlapping lines produced from colouring in with felt tip pens. so I used to go over and over and over the same areas of colour to try and replicate the flat, solid colour of the comic books I loved. now I can do it in one click! in the future I'd love to get into 3D modelling of my work and I've also written a short animation that I'm in the process of drawing.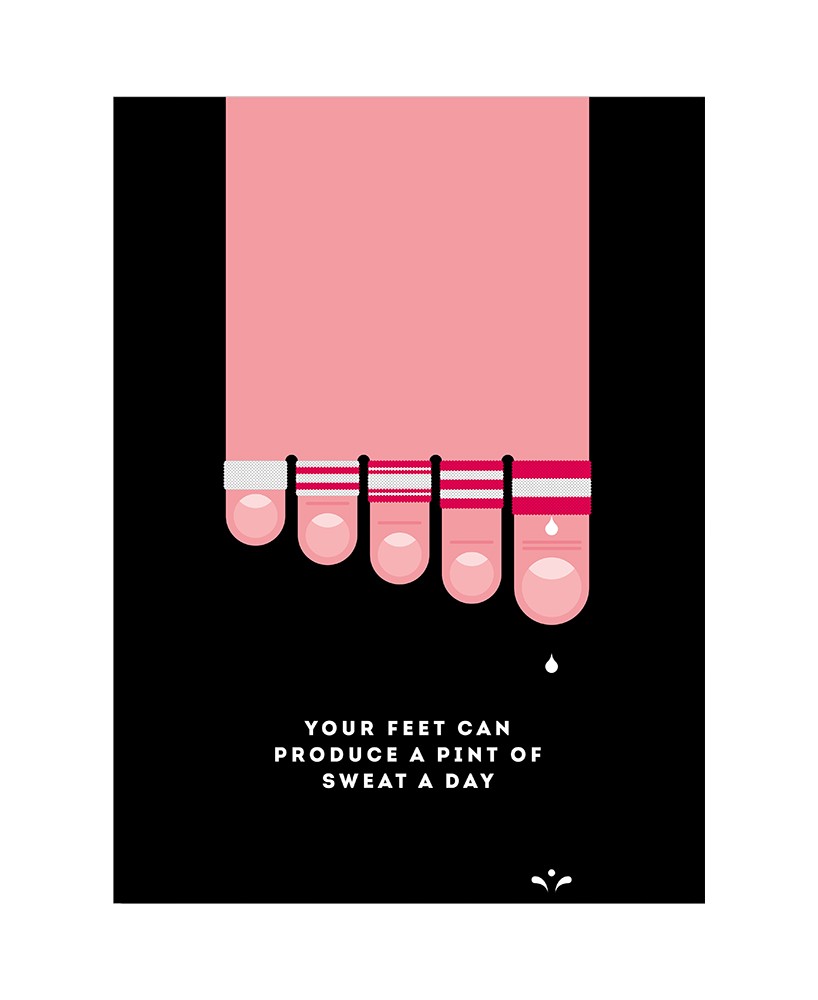 poster for the in house medical centre at the discovery channel's UK offices
DB: what are your thoughts on specialisation vs generalisation?
PP: I feel very strongly that we need specialists. during the end of my agency career, I witnessed a decline in standards because creatives were expected to be able to do everything that new media was throwing at them. it is better to be master of one, than a jack of all trades.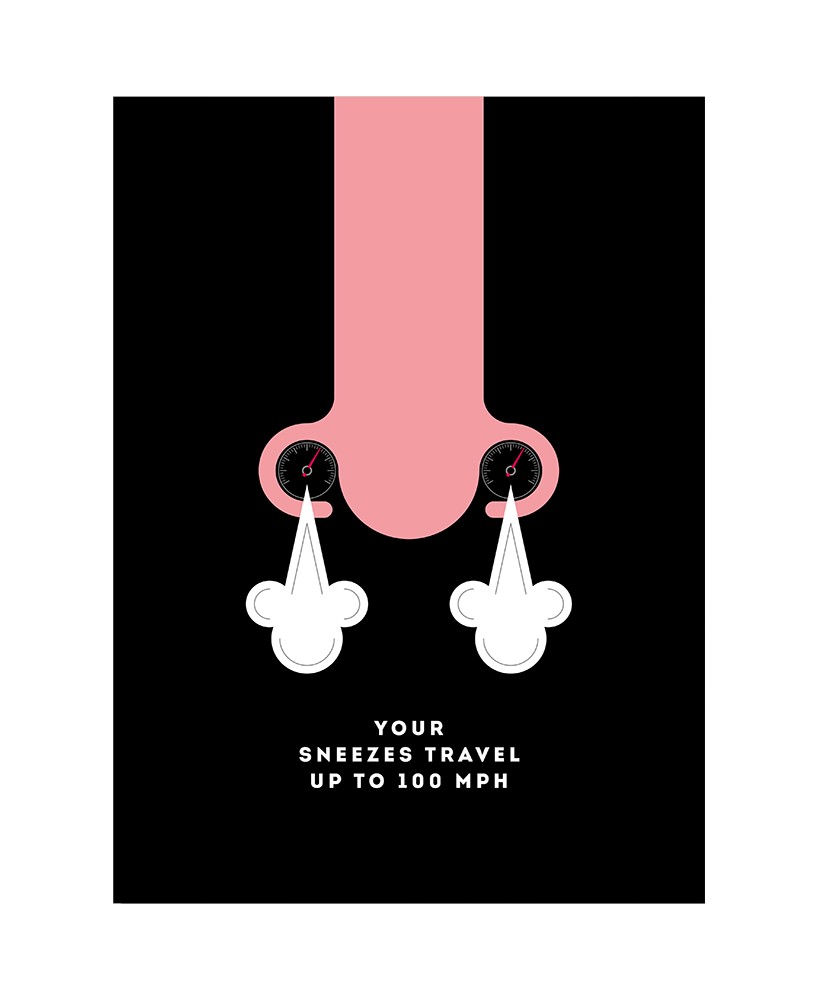 poster for the in house medical centre at the discovery channel's UK offices
DB: how do you think online design resources have influenced the illustration being produced today?
PP: there seemingly is nothing that you can't know or see now. which can be good, but also bad. I personally try not to spend too much time looking at other people's work. I think ignorance of what has gone before allows you more creative freedom.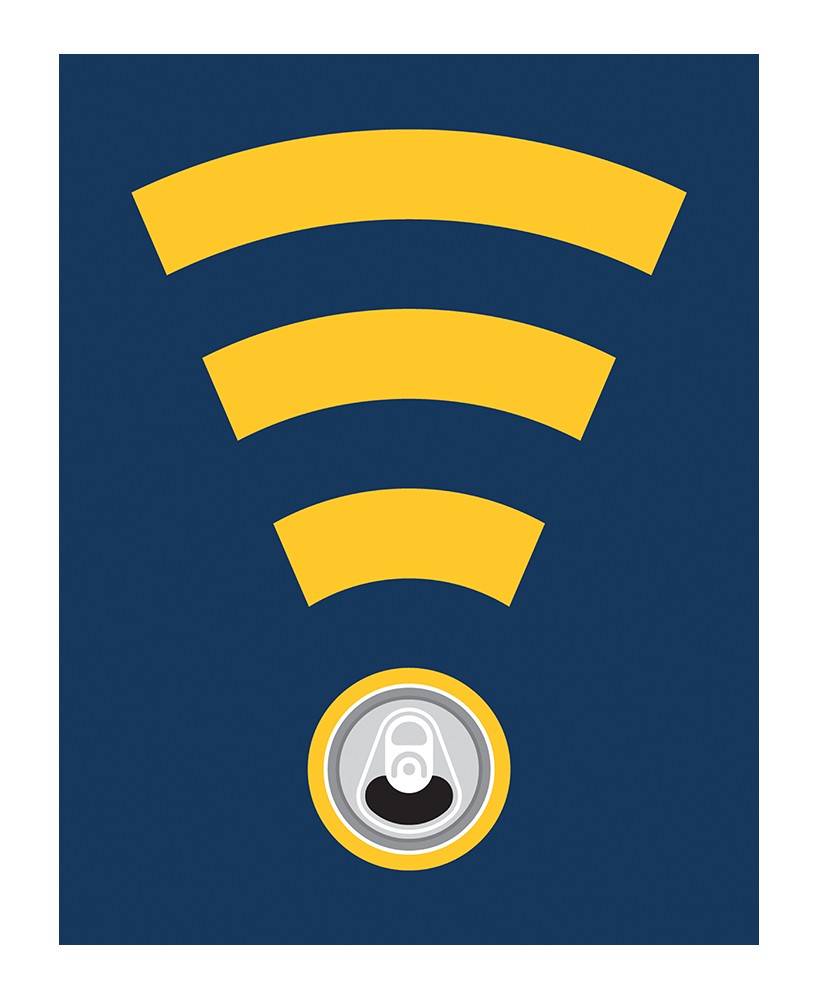 illustration for idea's illustrated magazine
DB: what are you currently fascinated by and how is it feeding into your work?
PP: scratch art. I used to do it a lot as a kid, where you start with an opaque black board and scratch off a design revealing bright and lurid colours beneath. I've recently experimented with reinterpreting that idea but using vectors.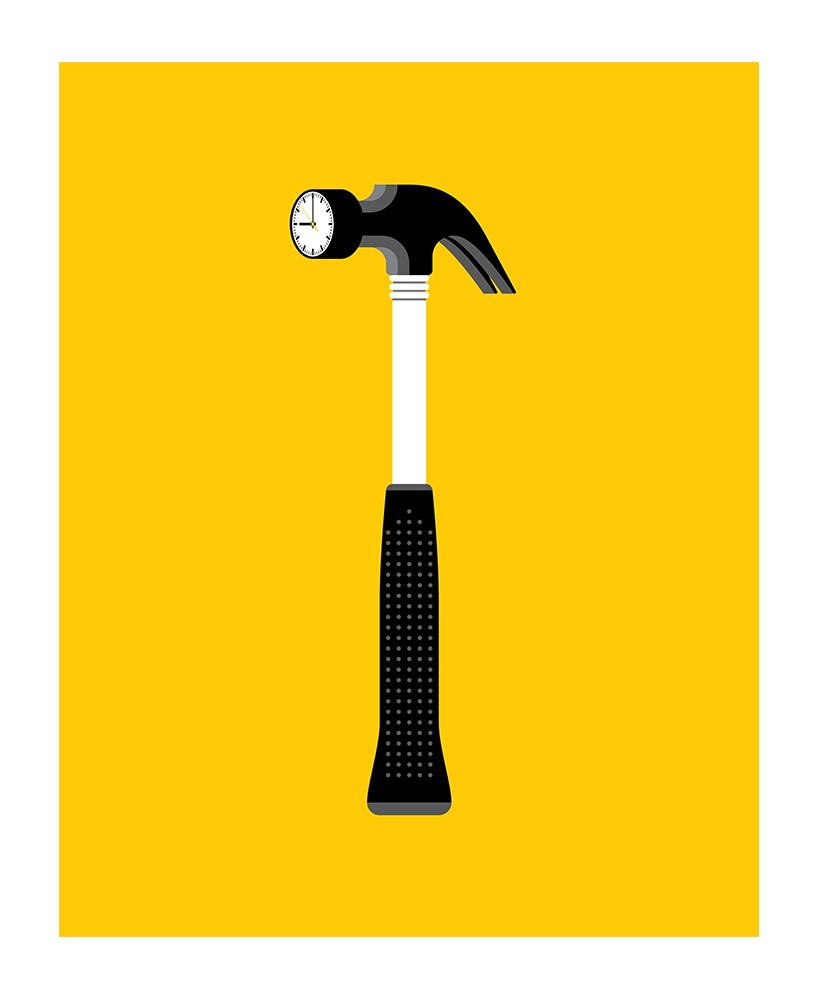 hammer time
40 x 50cm giclée print, 2014
DB: what are you passionate about besides your work?
PP: family, football, farting.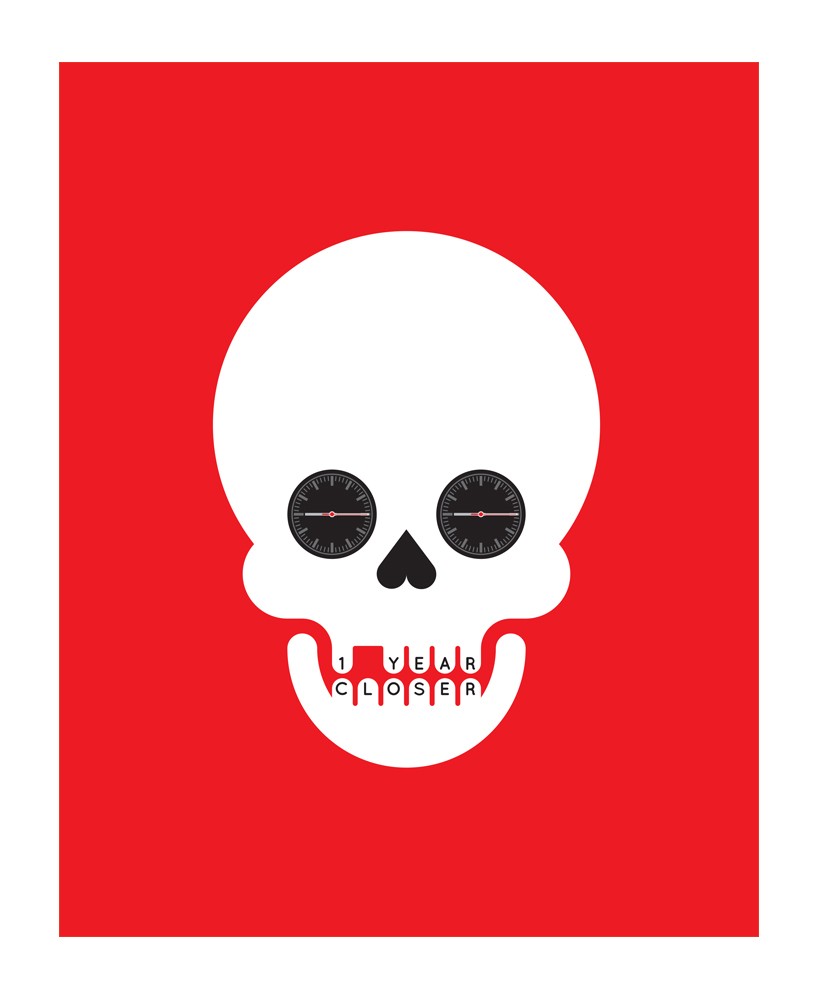 one year closer
40 x 50cm giclée print, 2014
DB: do you have any superstitious beliefs or rules that you live by?
PP: work hard and be nice to people.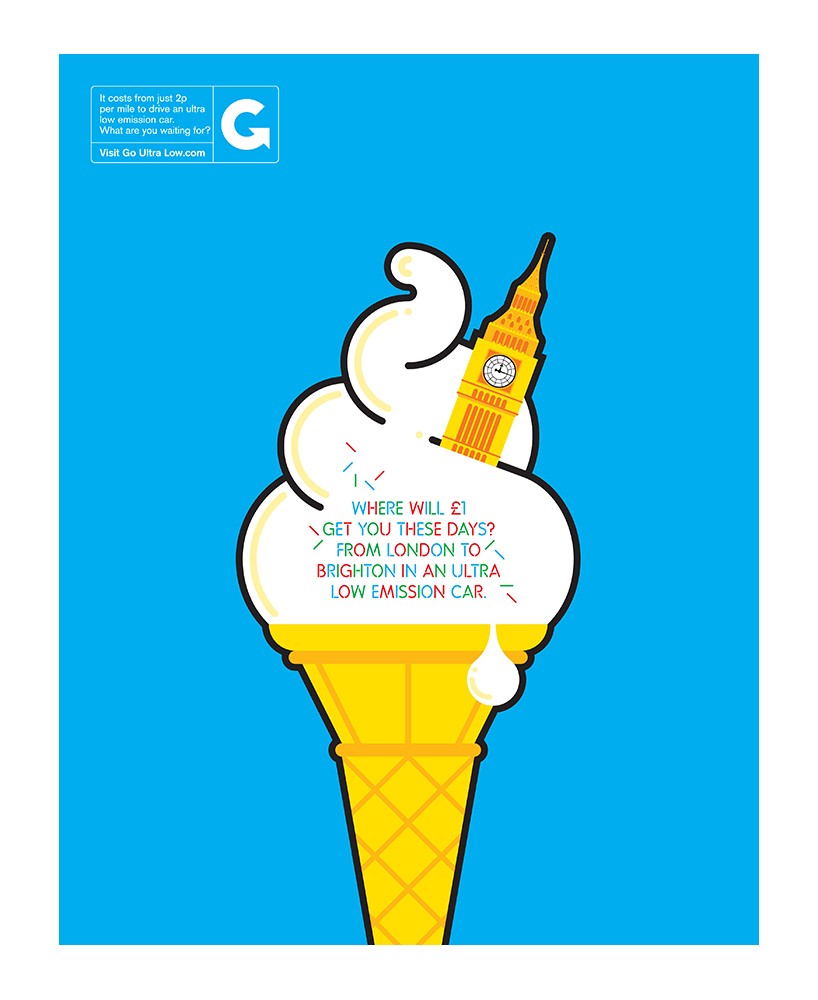 illustrations for the government and car industry to promote ultra low emission cars
commissioned by AMV BBDO
DB: what's the best piece of advice you have heard and repeat to others?
PP: work hard and be nice to people.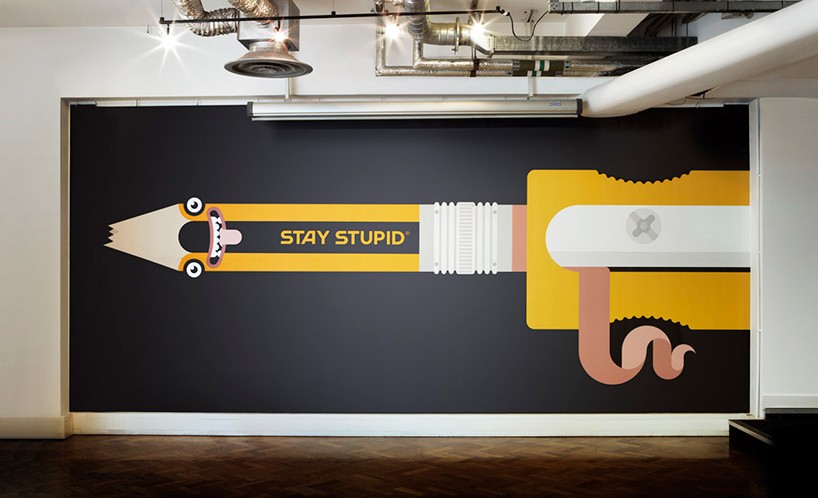 stay stupid
mural commissioned by TBWA\london
DB: what's your personal motto?
PP: one for all and all for one, muskahounds are always ready!
—
more
you can learn more about paul's work in the latest episdoe of InFrame
jun 21, 2018
jun 21, 2018
may 17, 2018
may 17, 2018
oct 04, 2017
oct 04, 2017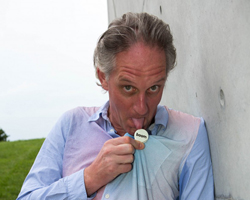 jul 29, 2016
jul 29, 2016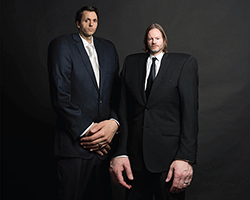 feb 21, 2016
feb 21, 2016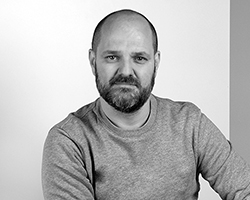 feb 06, 2016
feb 06, 2016
oct 17, 2018
oct 17, 2018
jul 12, 2018
jul 12, 2018
apr 27, 2018
apr 27, 2018
a diverse digital database that acts as a valuable guide in gaining insight and information about a product directly from the manufacturer, and serves as a rich reference point in developing a project or scheme.