peter zelewski, fascinated by the bonds that they share, photographed a dozen identical twins. these bonds aren't ones us-non-twins could truly understand, yet, shallowly, we pretty much double-take and stare at these otherwise normal-looking people all the time, in person and online, solely because they happen to be one of two. in 'alike but not alike,' peter zelewski delves further — not finding interest in the shallow sameness of these siblings, but in uncovering the truth behind their deepest bonds. he captures the subtle differences that make them individuals.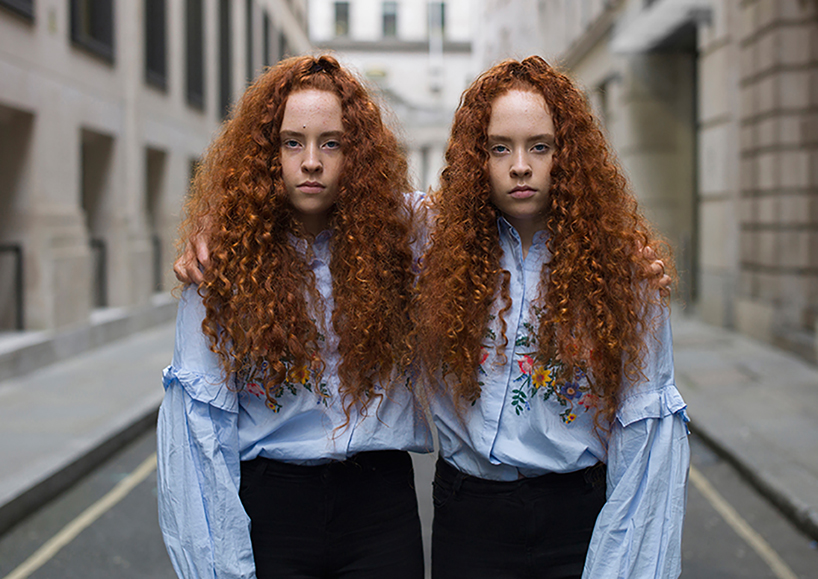 kira and taya — 15 years old, london, november 2017
similar outfits, poses, genetics, and expressions cannot hide how different these siblings are. in fact, their identical identities come less from the shapes of their faces, and more from the situations that they are born into together. peter interviewed 12 pairs of twins, all living in london. their personal accounts, shared beneath their photos, are beautifully vulnerable.
'our mum told us that when we were babies we used to communicate with
each other without speaking, by making baby noises. growing up we were so close that we never felt the need to have lots of friends. being older we would love to have a best friend other than each other. the problem is that when we meet someone new they always see us as one and not as individuals. our individual identity is really important to us.' — kira and taya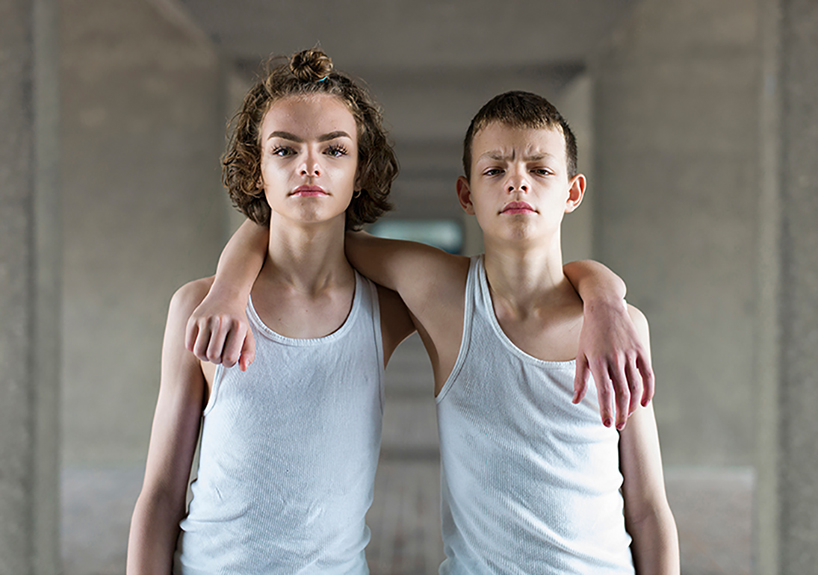 duke and joe — 15 years old, london, july 2017
'I remember when we were very little and spent the night apart for the first time, I felt so lonely and I couldn't stop crying. these days we are very different but also very alike. joe is more flamboyant, more colourful than me. he loves makeup and wants to be a makeup artist one day. I love photography and prefer being behind the scenes with my camera. the best thing about being a twin is being able to talk comfortably with each other and never having to worry about being judged.' — duke and joe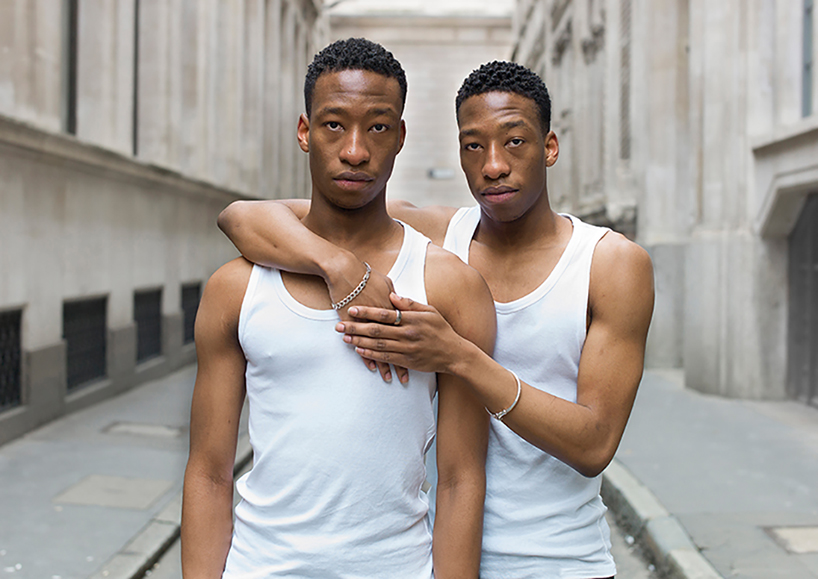 devontay and dijon — 23 years old, london, march 2018
'when we were kids I wanted to be an astronomer and dijon wanted to be a lawyer but we are now studying business management. we love being twins. nothing beats having your best friend and brother all rolled into one. the only downside is that when we are apart friends are always mistakenly approaching the 'other' twin which gets really embarrassing when you don't know who they are!' — devontay and dijon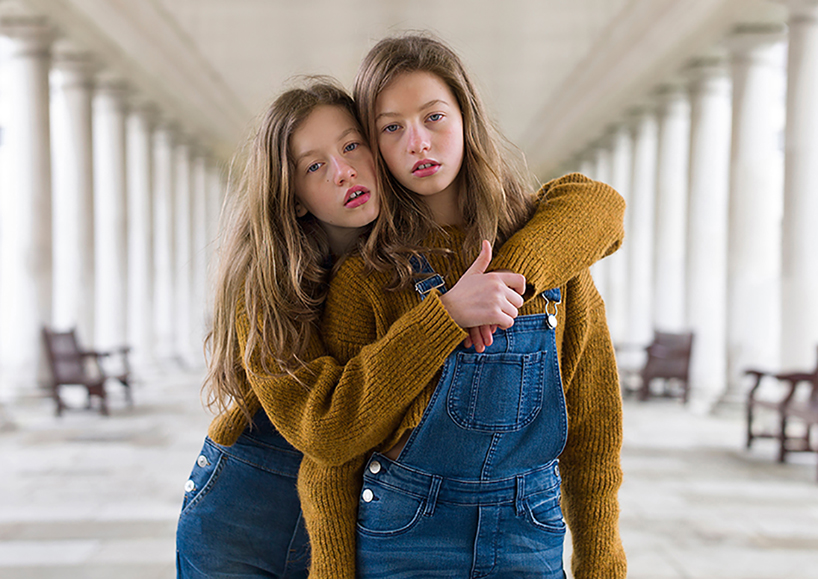 tululah and delilah — 13 years old, london, january 2018
'delilah is my best friend and I am hers and we never want that to change, we never want to be without each other. I always feel more comfortable when we're together. watching television, doing each other's hair and even sleeping in the same bed. when we ght it never lasts long because deep down we don't like to be apart. people always ask what it's like to be a twin but how can we answer that when we don't know what it's like not to be a twin!?' — tululah and delilah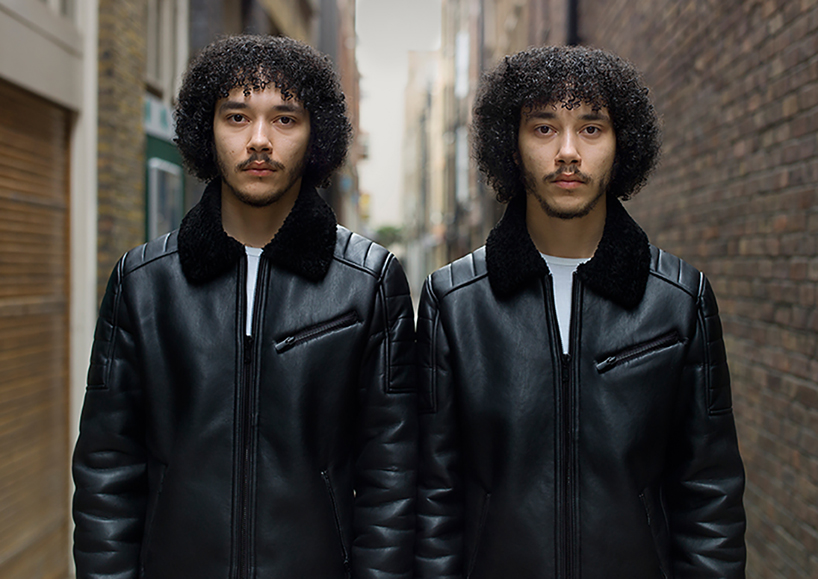 clinton and lee — 23 years old, london, february 2017
'we have always been inseparable and dressed the same from a very early age. this never went down well with our teachers at school. the teachers hated our unity and were always trying their best to keep us apart. they even told our mother that we should not dress alike. I think they misunderstood our closeness but that only made our bond stronger. we still dress alike today. whenever I go shopping I always pick up two of everything.' — clinton and lee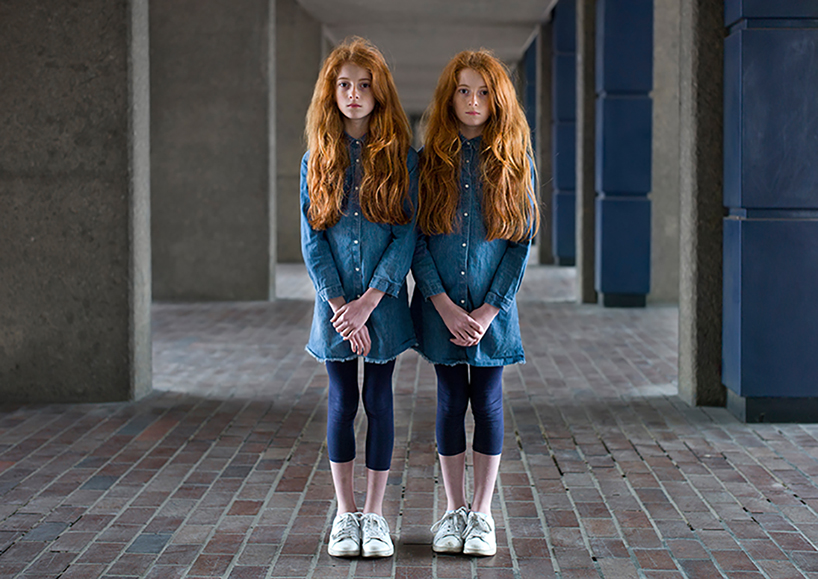 chloe and leah — 13 years old, london, november 2017
'we're best friends and sisters all rolled into one. there is a strong bond between us which means we always know what the other is thinking, feeling or even dreaming. chloe once fell from the top of our bunk beds and broke her collarbone. she was in terrible pain but didn't cry once but I couldn't stop crying. it was as if her pain was transferred to me, I knew exactly how she was feeling.' — chloe and leah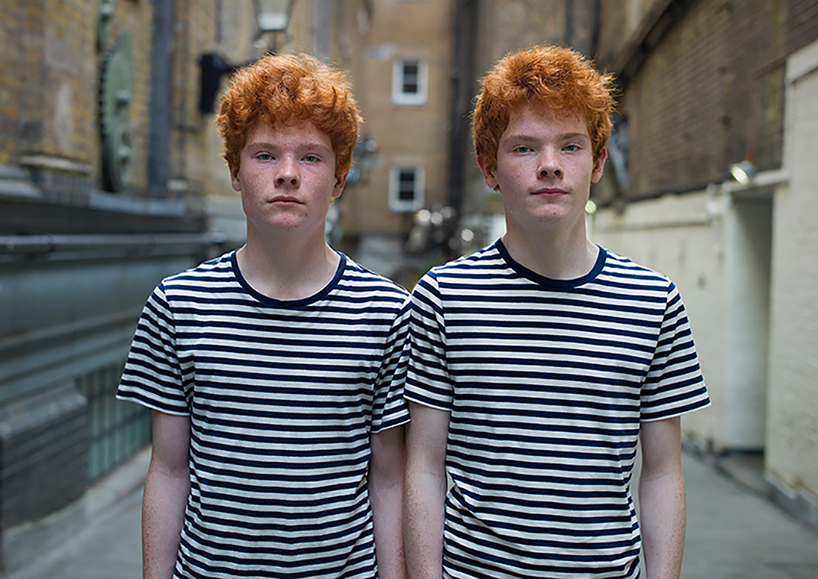 bill and toby — 14 years old, london, september 2017
'we have been very close all our lives and our personalities are quite similar. sometimes we will even think about the same idea at the same time, talk about it to each other, then realise that we both thought of it! this similarity is much stronger than our appearance because it shows how truly alike we are on the inside as well as the outside.' — bill and toby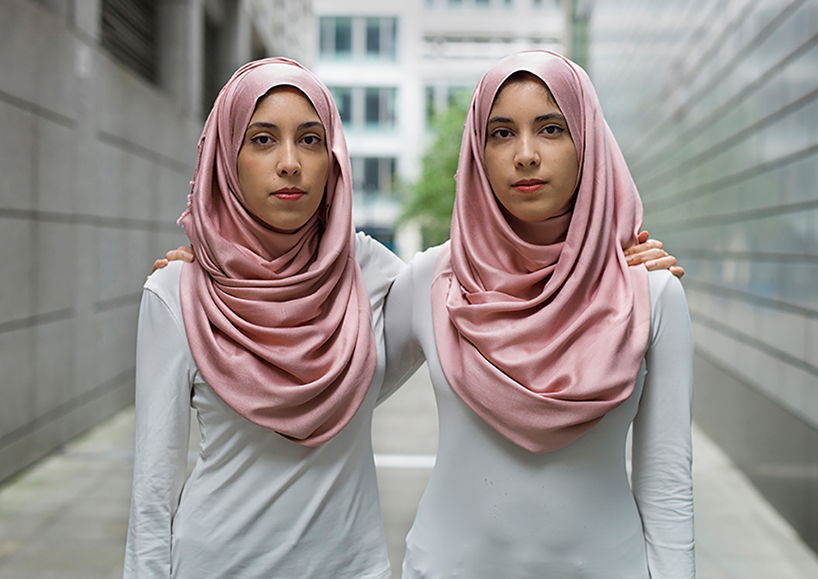 sharmeena and ridhwana — 23 years old, london, july 2017
'both sharmeena and I have moved around so much in our lives we have never really lived in a place we could call home. when you are young and moving from country to country making friends can be hard which I suppose has only strengthened the bond between us. if we moved to a new place and didn't make friends, at least we had each other, the best friends we both could hope for.' — sharmeena and ridhwana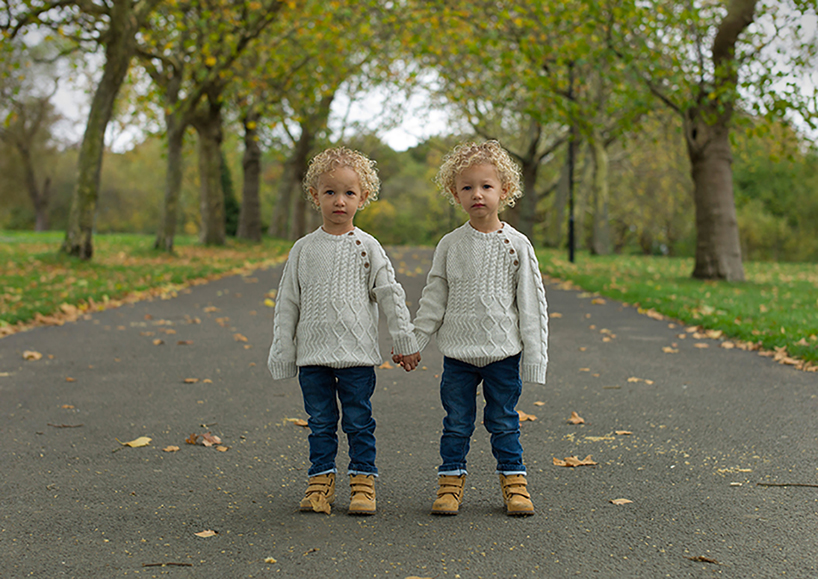 reggie and mickey — 2 years old, london, october 2017
'as mickey and reggie's parents, we are glad our sons are twins mainly because we know they will be assigned a best friend for life. even at a young age, they both have very different characteristics and interests. as they grow older, we know their strong bond will provide the security and confidence to ensure that whatever goals they pursue, the other will always be there to say I am proud of you.' — reggie and mickey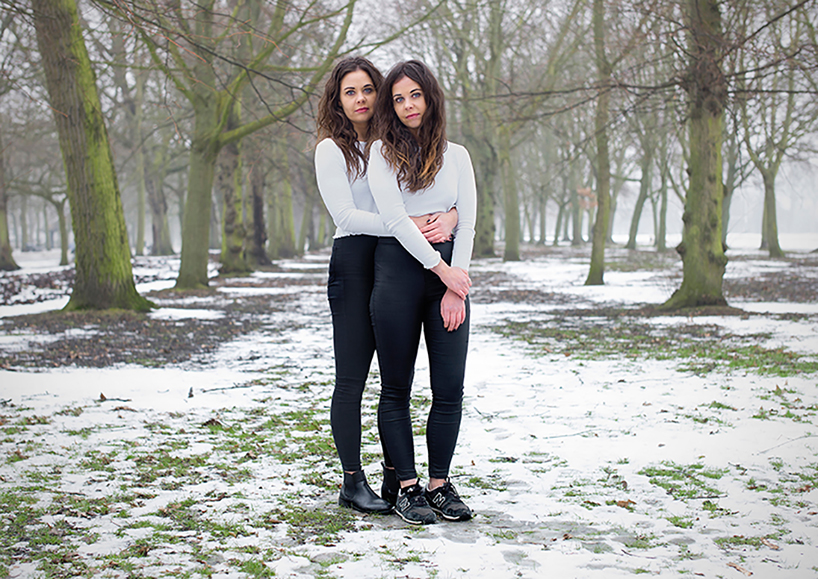 edwina and rebecca — 27 years old, london, march 2018
'during a holiday to italy I became very ill and was hospitalised. my sister came to visit me in the evening but when she was leaving, my doctor (who had been looking after me) saw her exiting the hospital and he went crazy, shouting in italian and angrily gesticulating. he didn't realise I had a twin and assumed I was discharging myself! the language barrier prevented mum from explaining so she had to physically bring him back to the ward and show him that we were twins.' — edwina and rebecca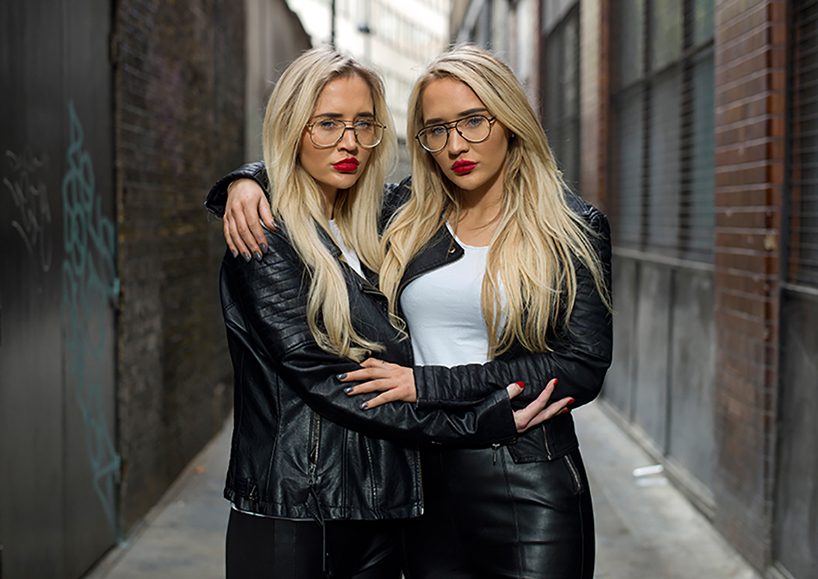 che and leonie — 23 years old, london, october 2017
'it has been tough for both of us. our mother was an addict and our dad died of an overdose just weeks before we were born. he was only 16. we were placed in care from an early age and we had no one else but each other. I think this is what has made our bond so strong, we've never really had a mum or dad. we've been there for each other during the hardest times and we are still there for each other today.'
jun 02, 2020
jun 02, 2020
may 31, 2020
may 31, 2020
may 14, 2020
may 14, 2020
may 13, 2020
may 13, 2020
may 05, 2020
may 05, 2020
apr 10, 2020
apr 10, 2020
a diverse digital database that acts as a valuable guide in gaining insight and information about a product directly from the manufacturer, and serves as a rich reference point in developing a project or scheme.