sandwiched between a pair of apartment buildings in paris is the pigalle basketball court – where air balls and alley-oops meet artistic intervention. led by its basketball-fan founder stéphane ashpool, french fashion brand pigalle teamed up with parisian creative agency ill-studio and NIKE to spice up the site with a fresh and funky aesthetic. a grid of grape-colored gradients, sunflower-stained strokes, and bold blue hues blanket the basketball court's walls and floor, surrounding players in the saturated and smooth shades of a setting sun. 

image by sebastien michelini
coinciding with the release of pigalle's latest clothing collection created in collaboration with NIKElab, the basketball court has undergone a major makeover. the yard welcomes visitors on rue duperré through hot pink and bright blue gates, leading to a colorful abyss beyond. a punchy palette of pink, purple, yellow, and indigo hues has been conceived by ill-studio to correspond to the collection's '90s basketball-inspired aesthetic, where an almost iridescent air sweeps thorough the highly-saturated space.

a gradient of colors blends from vibrant yellows to bold blues
image by alex penfornis (also main image) 
'the anatomy of the human body as well as it's performances have had a lifelong relationship with art,' the team at ill-studio explain. 'since the legacy of greek and roman antiquity, sport is represented as a dominant idea within the beauty of an era. this never-ending quest for modernity has forged a strong bond between functionality and aesthetics over the decades. through this new court, we wish to explore the relationship between sport, art and culture and its emergence as a powerful socio-cultural indicator of a period in time. we aim to establish visual parallels between the past, present and future of modernism from the 'avant garde' era of the beginning of the 20th century, to the 'open source' times we live in today, and our interpretation of the future aesthetics of basketball and sport in general.'

the court is sandwiched between a pair of apartment buildings in paris 
image by alex penfornis

the renovation of the site was led by french fashion brand pigalle
image by alex penfornis

the walls and floor are canvassed by a punchy palette of pink, purple, yellow, and indigo hues
image by alex penfornis

image by sebastien michelini

image by alex penfornis

image by sebastien michelini

image by sebastien michelini

image by sebastien michelini

image by sebastien michelini
oct 10, 2017
oct 10, 2017
aug 09, 2017
aug 09, 2017
apr 28, 2017
apr 28, 2017
jan 27, 2017
jan 27, 2017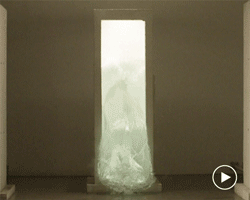 dec 21, 2016
dec 21, 2016
dec 07, 2016
dec 07, 2016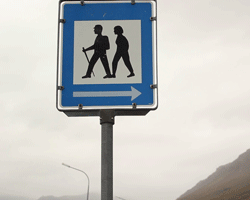 oct 31, 2017
oct 31, 2017
oct 29, 2017
oct 29, 2017
oct 28, 2017
oct 28, 2017