on the façade of a former industrial building in the center of milan, a vibrant tableau of multicolored blooms and botanical life has taken shape. rooted on the exterior of architecture studio piuarch's headquarters, 'flowerprint' forms an impromptu vegetable patch and garden from the building's roof to ground floor. developed during milan design week 2017, the installation features a cascading display of 2,000 flowers, including roses, oriental lilies, carnations, and aromatic plants such as thyme, sage, lavender, rosemary, and mint.
'flowerprint' has seen piuarch collaborate with landscape architect cornelius gavril on the physical nature of the installation. in their multicolor hues and manifold species, the flowers form a material pattern on the surface of the building, one that constantly changes depending on lighting and climactic conditions. the blooms have been hung and organized using an ancient technique, where cut plant stems are grafted onto whole potato plants — a method that guarantees structure, nutrients, and an extended life.
additionally, the façade is accompanied by an olfactory element. perfumes by verdevivo, and adar outdoor fragrances create a distinctive scent inspired by the aroma of fresh grass on a spring morning.
Save
jun 25, 2017
jun 25, 2017
jun 13, 2017
jun 13, 2017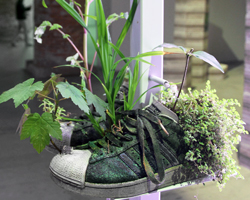 jun 05, 2017
jun 05, 2017
jul 23, 2017
jul 23, 2017
jun 11, 2017
jun 11, 2017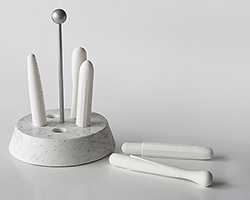 jun 07, 2017
jun 07, 2017
jul 10, 2016
jul 10, 2016
jul 10, 2015
jul 10, 2015
feb 12, 2015
feb 12, 2015