jun 17, 2011
polaroid [im]possible at westlicht
oliviero toscani: 'andy warhol with camera' 1974, polaroid type 105 3¼ x 4¼" © oliviero toscani
polaroid [im]possible westlicht, vienna, austria june 17th – august 21st, 2011
over 350 polaroid photos by artists ranging from ansel adams to andy warhol are on exhibition at vienna's westlicht museum of photography, representing over forty years' worth of diverse polaroid films and artistic approaches.
beginning in the 1960's, polaroid inventor edwin herbert land provided artists and photographers with polaroid materials with which they could experiment, resulting in a collection encompassing 4400 pieces by 800 international artists and utilizing a range of polaroid film types. weslicht obtained the works, preventing dispersal of the pieces, following the public outcry that resulted when liquidators attempted to privately auction polaroid's european and american collections. the current exhibition presents over 350 of the photographs, representing about 150 artists.
'polaroid [im]possible' also includes photos by contemporary artists working with the recently released 'impossible' polaroid films. photographs by american photographer david levinthal offer an interesting bridge between the worlds of old and new, as he created the 'space series' for the historic collection and now returns with 'vietnam series', created with the impossible material.
paul huf (untitled) 1977, polaroid type 808 8 x 10" © paul huf/ VBK wien, 2011
patrick nagatani: 'cinema II' detail from the image 'alamogordo blues' 1986, polaroid spectra © patrick nagatani
mark morrisroe: 'nyph-o-maniac' 1983, polaroid 35mm polachrome cibachrome print with paint, 10.4 x 15.7" © the estate of mark morrisroe
paul de nooijer: 'fancy cake IV' 1977, polaroid SX-70 triptych © paul de nooijer
minor white: 'boundary mountain, benton, california' 1959, polaroid type 52 4 x 5" © trustees of princeton university
nobuyoshi araki (untitled) 2010, PX 100 silver shade © nobuyoshi araki
vicki lee ragan the princess and the frogs 1983, polaroid polacolor 20 x 24" © vicki lee ragan
david levinthal, from the 'vietnam series' 2011, PX 600 silver shade black frame © david levinthal
andy warhol: andy sneezing 1978 polaroid SX-70 © the andy warhol foundation for the visual arts inc. / VBK, wien 2011
charles eames: untitled 1975, Polaroid SX-70 © eames office, LLC
ansel adams window, bear valley, california 1973, polaroid type 55 gelatin silver print 9.8 x 13.3" © the ansel adams publishing rights trust
luigi ghirri: amsterdam 1980, polaroid polacolor 20 x 24" © eredi di luigi ghirri
sahin kaygun: nude 1983, polaroid 600 HS hand-colored © burçak kaygun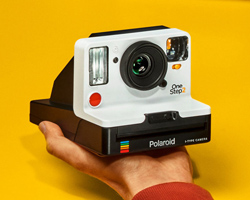 sep 15, 2017
sep 15, 2017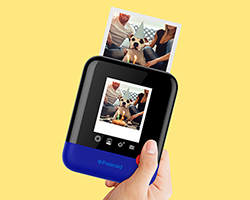 jan 05, 2017
jan 05, 2017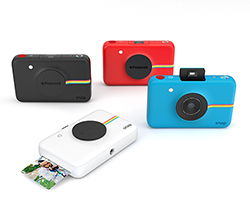 sep 07, 2015
sep 07, 2015