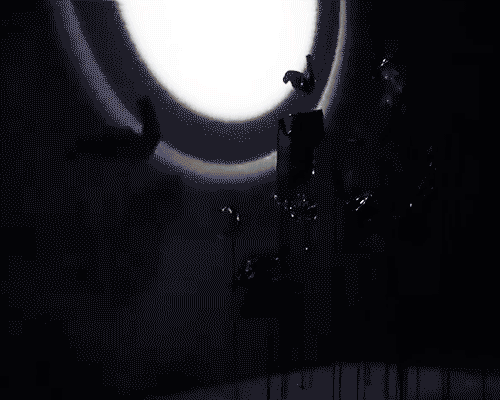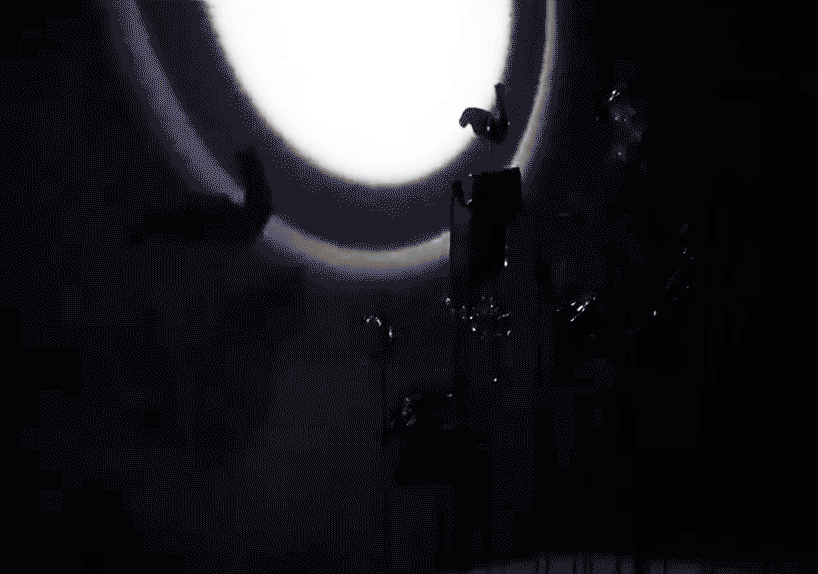 dec 18, 2015
red hong yi illuminates the dark side with star wars shadow artworks
red hong yi illuminates the dark side with star wars shadow artworks
all images courtesy of red hong yi
on the heels of the highly anticipated opening of the latest star wars film, artist red hong yi has finished a series of mind-bending shadow artworks that take cues from the movie's most legendary characters like darth vader, yoda and chewbacca. each the seven pieces have been created using an eclectic mix of materials from aluminum foil and a cut-up graphics card to colorful feathers and chocolate cookies.
compilation of all 7 star wars shadow artworks and behind-the-scenes footage
video courtesy of 
red hongyi
red fixed the textured mediums onto long, thin wires that seem to have no formal or recognizable arrangement. however, the visual illusion is only actualized through light — red cast the radiance of a single lamp behind the terrain of fabric and food, illuminating the final picture on the white wall it faces. carefully constructed portraits of figures like r2-d2, princess leia and a stormtrooper incredibly materialize on the blank surface, formed through the meticulous configuration and structured sequence of the wire-suspended elements. take a look at a compilation of all 7 star wars shadow artworks above, and each of the individual videos here.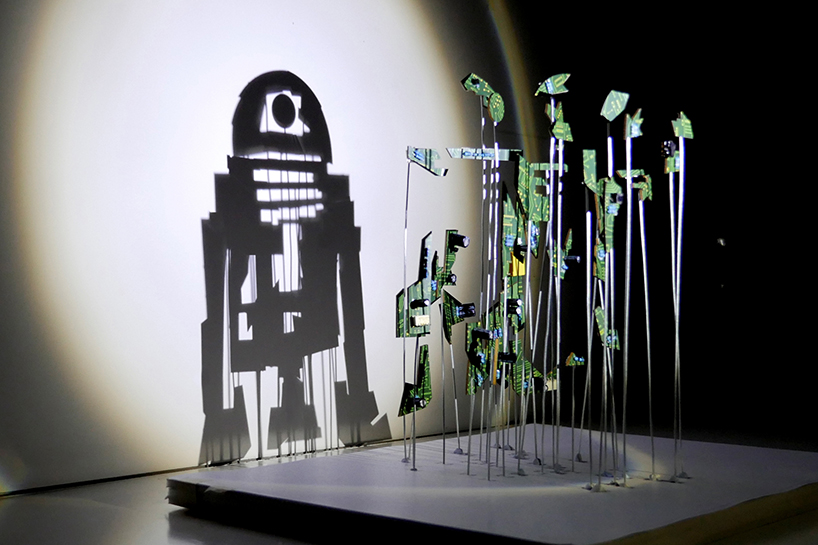 r2-d2 is made from a cut-up gtx titan graphic card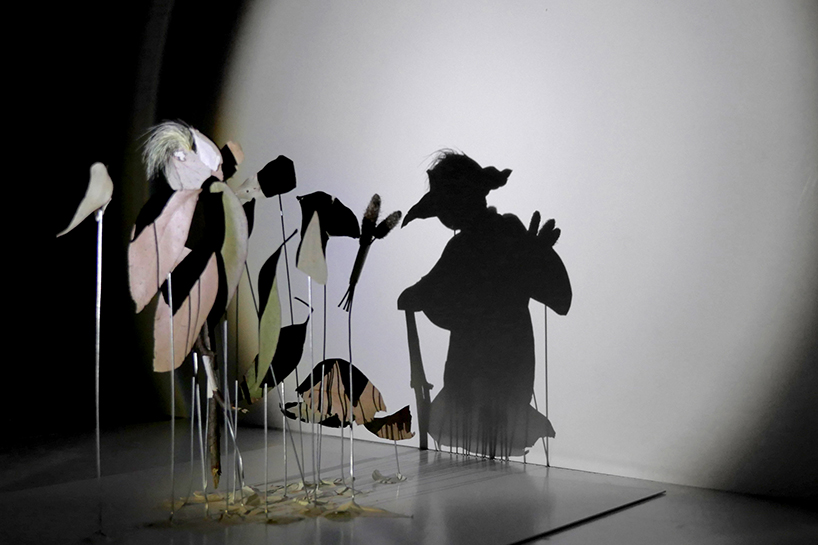 yoda has been carefully crafted from tree branches and leaves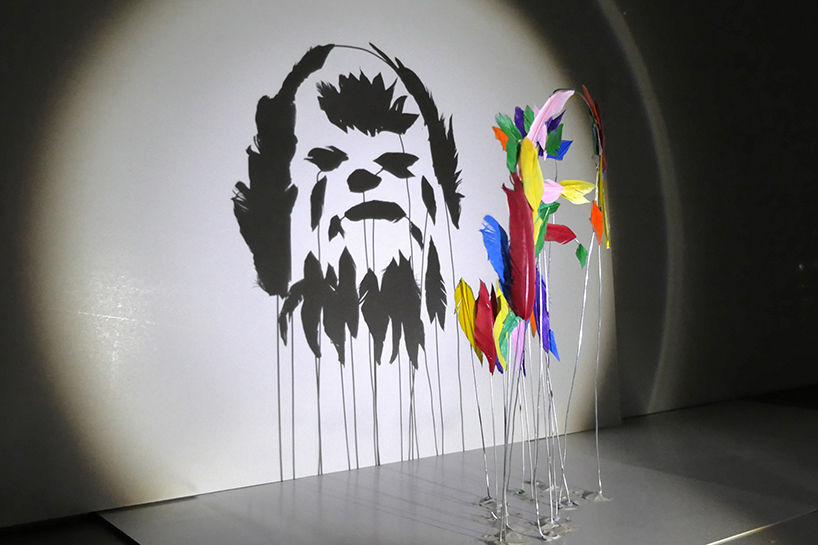 chewbacca is formed from a meticulously placed sequence of colorful feathers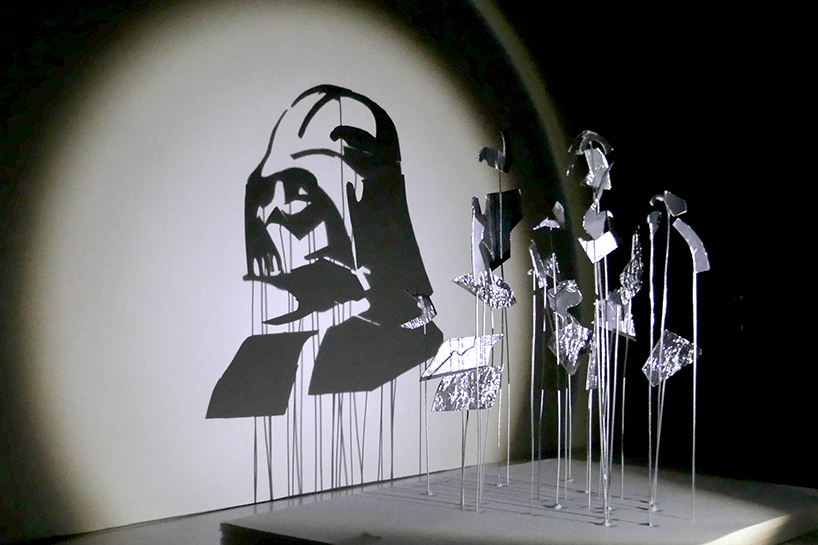 the portrait of darth vader is realized through pieces of aluminum foil placed on wired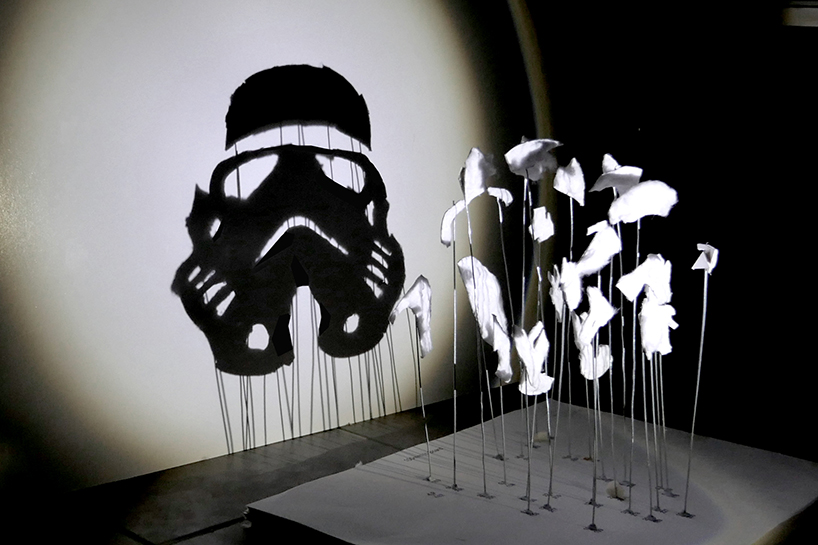 a stormtrooper is made from small chunks of fluffy white cotton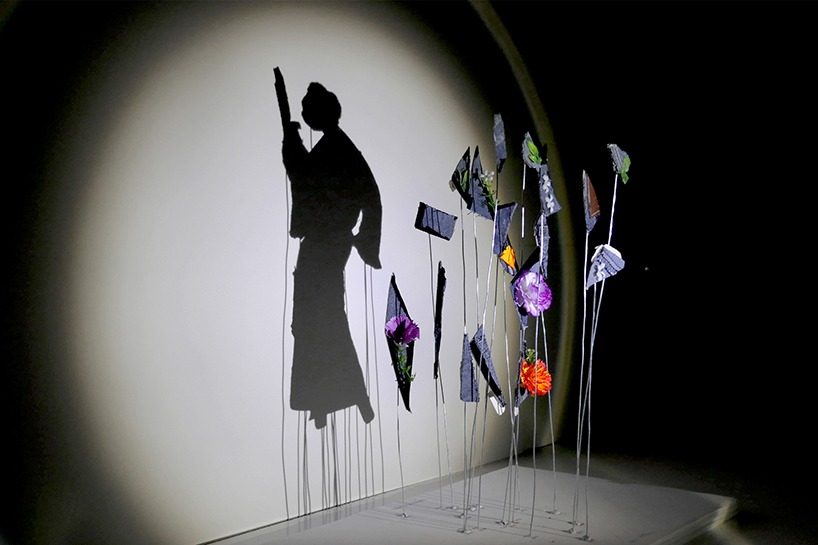 princess leia comprises pieces of red's old jeans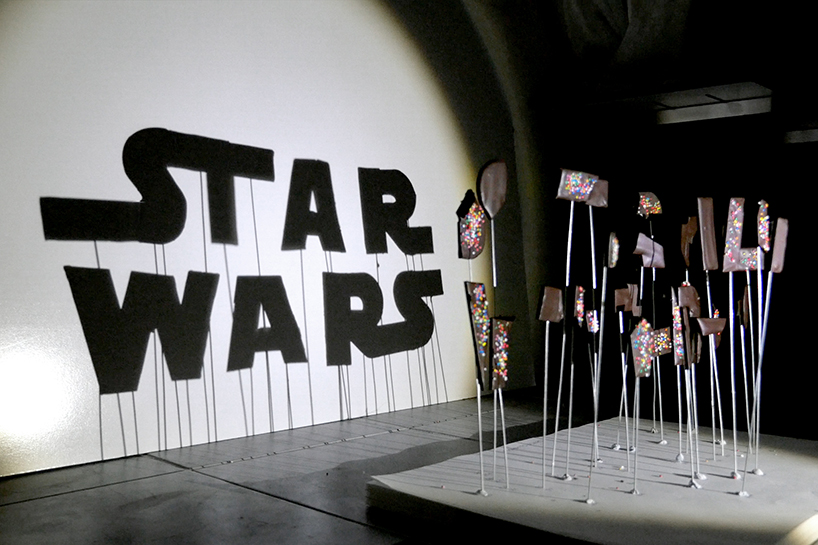 the star wars logo is made from segments of sprinkle-covered chocolate cookies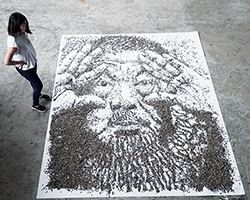 jan 27, 2017
jan 27, 2017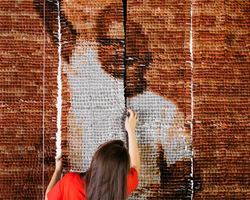 feb 03, 2015
feb 03, 2015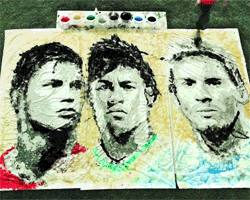 jun 17, 2014
jun 17, 2014
jul 17, 2017
jul 17, 2017
jul 14, 2017
jul 14, 2017
may 09, 2017
may 09, 2017