richard woods completes his latest project, 'holiday homes,' as part of the 2017 folkestone triennial. for this public installation, woods has created and placed six colorful homes around folkestone, a port town in south-east england. the artist is known to replicate recognizable objects, in this case, cottage-like structures, with eccentric colors and exciting prints.

each 'home' is located in a different, somewhat absurd, location
image by thierry bal (also main image)
the foundation for the project concerns issues of home ownership, immigration, and wealth inequality. upon his arrival in folkestone, the artist was handed a real estate brochure that advocated for local inhabitants to sell their homes for cash. folkestone's close proximity to london makes it a desirable location for city residents to buy weekend or summer homes. woods internalized this concept and recognized that a majority of these local homes would then become a 'second home' for wealthy outsiders — emphasizing larger social and economic issues throughout the united kingdom. 'holiday homes' is part of the folkestone triennial, on view from september 2nd to november 5th.

each home is about one third of the original size and painted in a rainbow of bold colors
image by richardwoodsstudio

after being assembled off site, the homes were lifted onto their intended location
image by richardwoodsstudio

the work comments on current economic issues, such as the 'housing crisis' in south east england
image by richardwoodsstudio 

the overall installation consists of five, different colored houses that share the same basic form
image by richardwoodsstudio

the works are part of the folkestone triennial celebration
image by richardwoodsstudio

the project was sparked by the artist's reaction to a brochure enticing locals to sell their homes for cash
image by richardwoodsstudio

discussions of the wealth gap, immigration, and other social and economic issues have surrounded these works
image by thierry bal

the artist was inspired by aspects of his childhood home's 1970s interior
image by richardwoodsstudio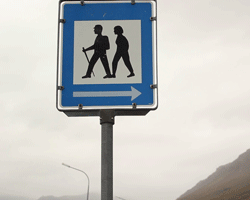 oct 31, 2017
oct 31, 2017
oct 29, 2017
oct 29, 2017
oct 28, 2017
oct 28, 2017
oct 23, 2017
oct 23, 2017
oct 22, 2017
oct 22, 2017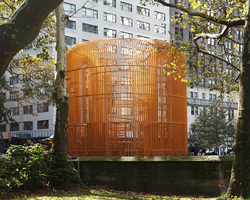 oct 10, 2017
oct 10, 2017
jun 04, 2013
jun 04, 2013
may 18, 2013
may 18, 2013
dec 15, 2012
dec 15, 2012