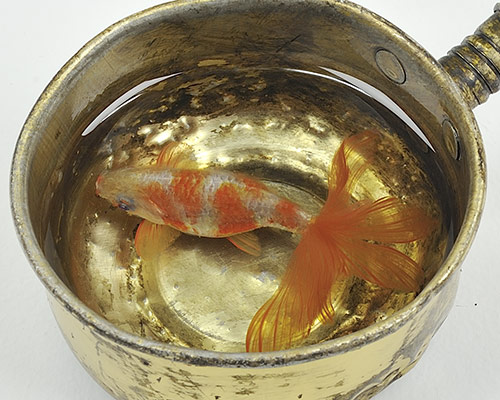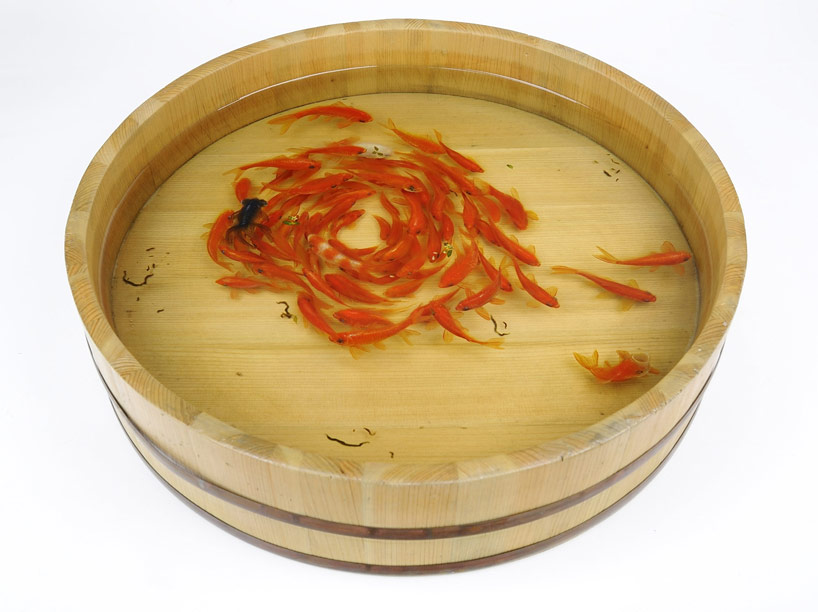 nov 18, 2013
riusuke fukahori intricately paints swimming goldfish with resin
riusuke fukahori intricately paints swimming goldfish with resin
all images courtesy of joshua liner gallery
riusuke fukahori
'the sun', 2013
japanese sushi oke, resin, acrylic
16.25 x 16.25 x 4 inches 
riusuke fukahori: the painted breath
joshua liner gallery, new york
november 21st, 2013 – january 18th, 2014
the meticulous, delicate craft of resin painting is never more evident than in the goldfish work by japanese artist riusuke fukahori. the artist's innate fascination and infatuation with the swimming creatures aroused in him a creative preoccupation, studying, watching, and understanding their movements in pursuit of recreating them as highly-realistic, near sculptural depictions. keeping dozens of the freshwater fish in tanks, bowls, and buckets around his studio, fukahori sits and watches them, committing their silhouette and vibrant chroma to memory, as he does not use photographic source material when he paints.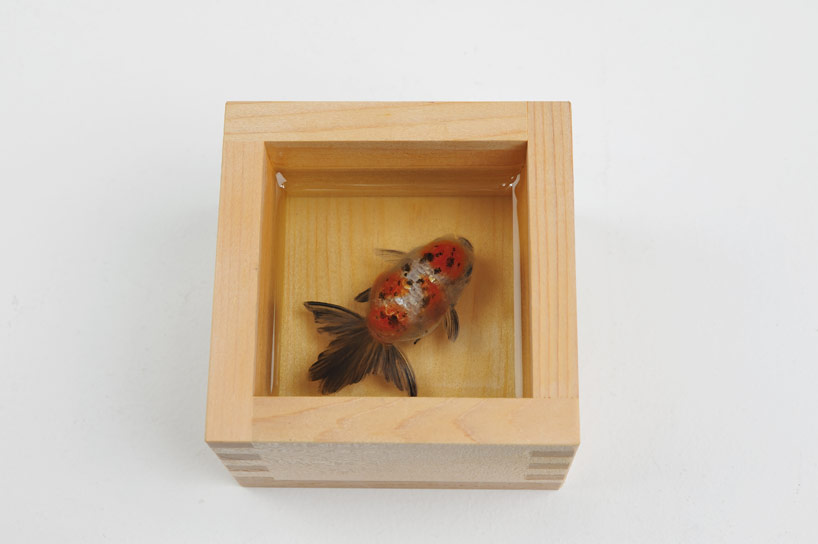 riusuke fukahori
'kingyo-sake edoko', 2013
japanese cypress sake cup, resin, acrylic
2.15 x 3.35 x 3.35 inches
 
goldfish of various size, species, and color are intricately hand painted onto the surface of vessels, typically japanese household items like sushi okes and cypress sake cups. a repetition of liquid resin pouring and acrylic painting follows, as layer by layer resin rushes into the volumes, is allowed to dry, and is finally reapplied until a three-dimensional representation of both the small swimmers and the water they are submerged beneath is realistically illustrated. the depiction of his characters seem so much like living, breathing figures that many viewers initially try to reach into the painted pool. joshua liner gallery in new york presents 'the painted breath', fukahori's debut solo exhibition in new york featuring many of the artist's new resin works and paintings.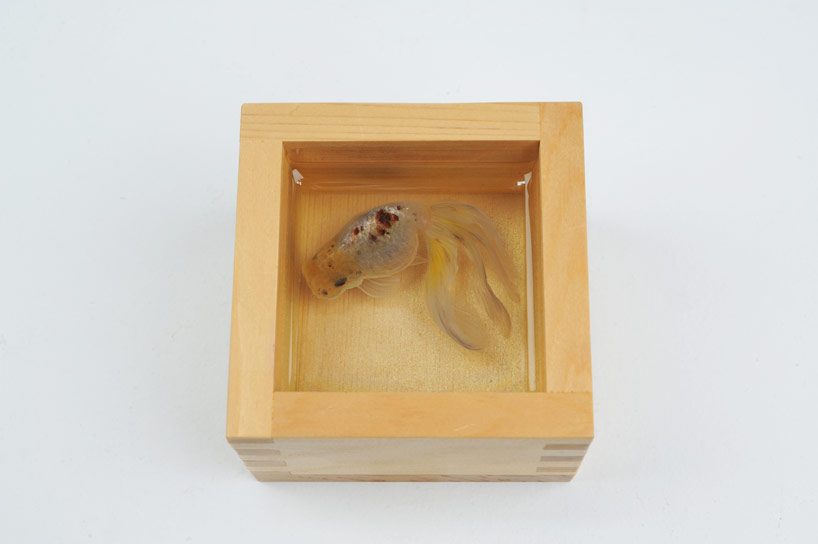 riusuke fukahori
'kingyo-sake yukihyou', 2013
japanese cypress sake cup, resin, acrylic
2.15 x 3.35 x 3.35 inches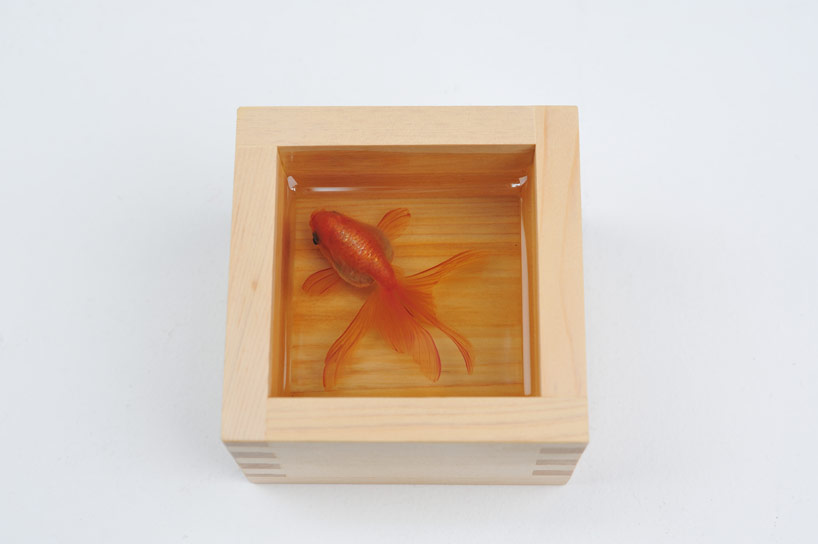 riusuke fukahori
'kingyo-sake merry', 2013
japanese cypress sake cup, resin, acrylic
2.15 x 3.35 x 3.35 inches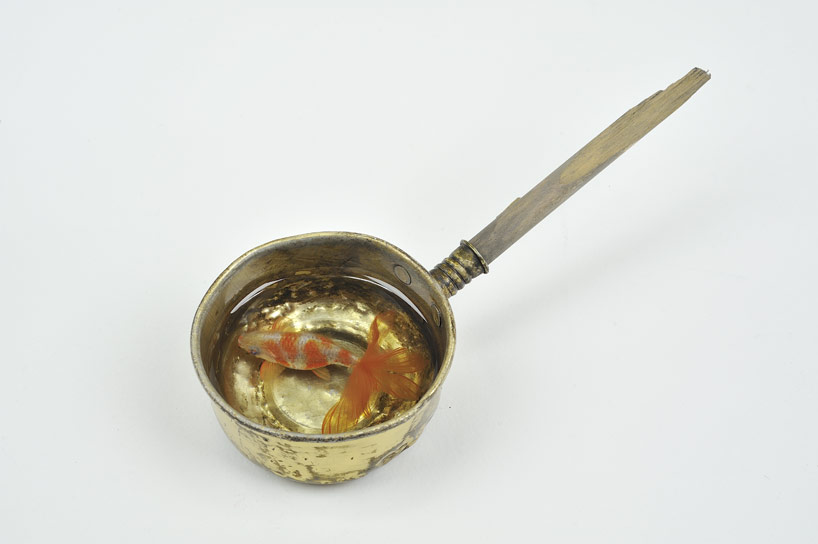 riusuke fukahori
'hishaku ni ake', 2013
ladle, resin, acrylic
8.25 x 3.5 x 2.5 inches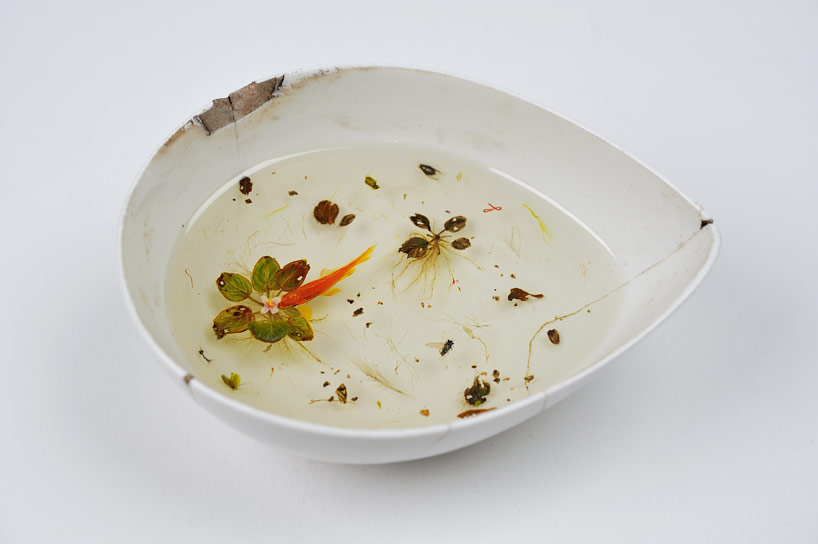 riusuke fukahori
'karemoni', 2013
ceramic bowl, resin, acrylic
3 x 7 x 5.5 inches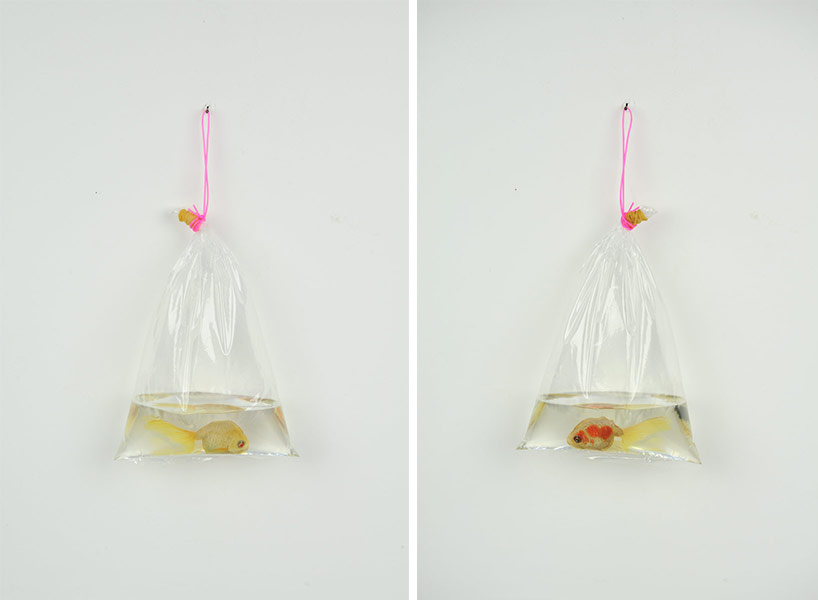 left and right
riusuke fukahori
'the sea 3', 2013
plastic bag, resin, acrylic
6.75 x 3.15 x 4.75 inches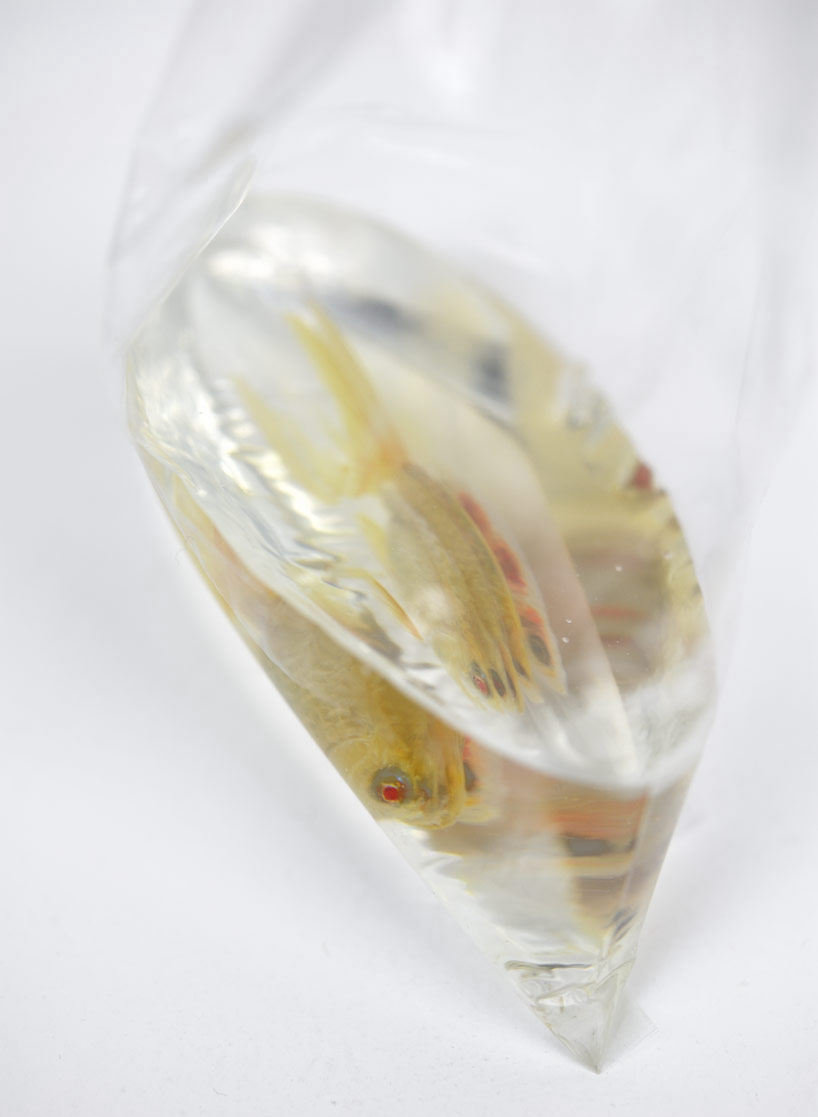 riusuke fukahori
'the sea 3' (detail), 2013
plastic bag, resin, acrylic
6.75 x 3.15 x 4.75 inches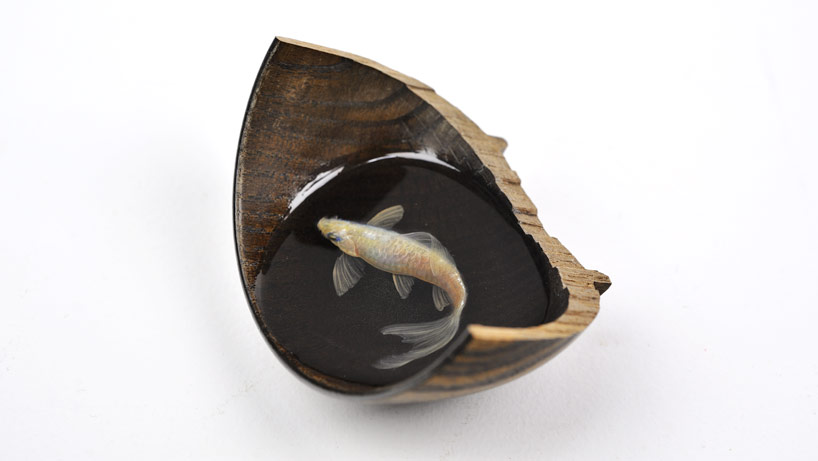 riusuke fukahori
'warewan ni byaku', 2013
wood bowl, resin, acrylic
3 x 3.5 x 4 inches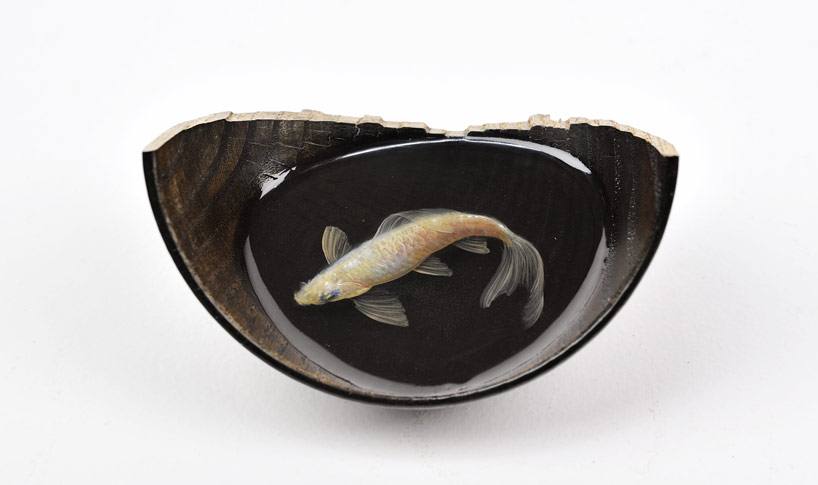 riusuke fukahori
'warewan ni byaku', 2013
wood bowl, resin, acrylic
3 x 3.5 x 4 inche
jan 11, 2012
jan 11, 2012